Ok so I have an opportunity to start up a small business out of my home and looking for some funds to get that going. So for now the CarPC setup is being postponed for a few months and I'm selling off the stuff I've put together to fund the business for now. I'm going to offer the CarPC as a complete bundle with everything, and then I have a couple packages I can sell together as well.
A) First is the PC it self. Here are the pieces
AMD Phenom II 960T 90W
Kingston Technology HyperX 8 GB (2x4 GB Modules) 1600 MHz DDR3 Dual Channel Kit
ASUS M4A78LT-M LE Motherboard
XION - Slim MATX case
M4-ATX with SFX enclosure (250w, 300w max version)
2.5" 120GB SATA 5400rpm
2.5" 250GB SATA 5400rpm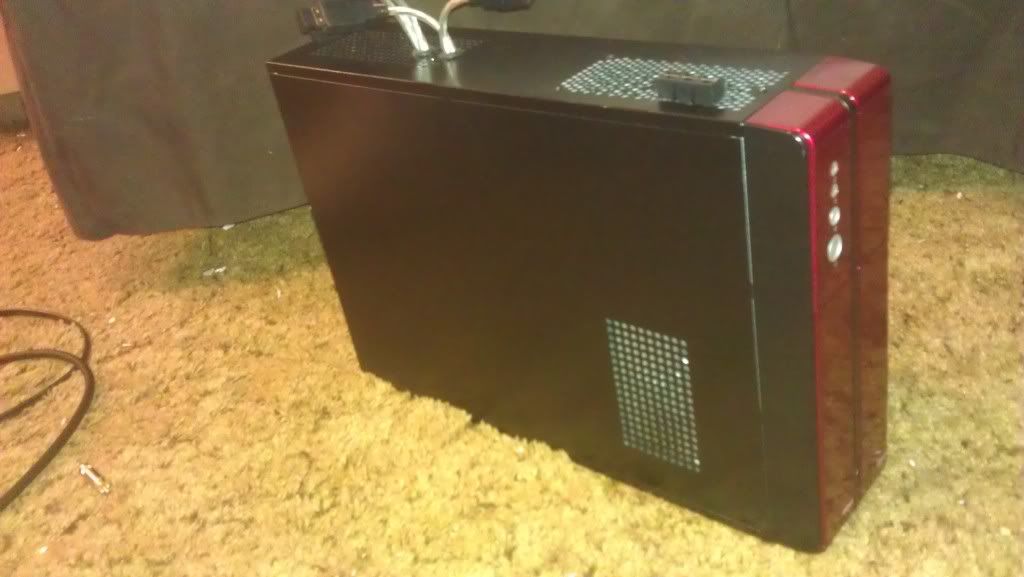 B) Next is an audio bundle, this is a pretty nice setup and includes
M-Audio Firewire 410 sound card. Has 10outputs and 4 inputs.
PCI-Express IEE1394 firewire 800 card, based on TI chipset has 2 1394b and 1 1394a port.
Set of custom 1/4" TRS to RCA shielded wires (Techflexed, heatshrinked, labeled) enough for a full active 3 way setup (Mid,High,Low from the fronts, one cable for sub out) and a pair for input connections for a HD Radio or what not.
-I had this setup running on my bench through an amp and it was working awesomely and sounded pretty dang good. The software I was running with was Virtual Audio Cable, Audio Mulch, and I used a VST plugin called Crossover. The nice thing about this setup is you can do all the time alignment and stuff right there, can boost gains and what not, even do an EQ on each individual channel as long as you have the processing power. You can completely dial in each speaker and not just a group of speakers! It's really a nice setup once you get it running.
C) Next is a wireless sort of bundle. Included is
MP3car.com sharkfin antenna that does Wifi, GPS, and Cell
Adapter cables for Wifi and GPS to connect to sharkfin antenna
CSR Based Bluetooth dongle (compatible with Centrafuse)
Rosewill RNX-N180UBE wifi adapter
Startach PCI dual slot PCMCIA adapter
GlobalSat BC-337 PCMCIA GPS receiver (SIRFIII)
-Basically everything you need for wifi/gps/bluetooth.
D) Next is an HD Radio Package includes
Visteon HDZoom HD Radio kit
MJS USB HDRadio adapter
E) Last but not least!
Liliput 629GL transflective sunlight readable LCD with multi-touch capacitive touch panel. Works great, looks great, touch panel is amazing! This is the CCFL model so you'll have to custom mold it into your dash. It comes with the original enclosure box remote and everything even the dash mount. I can take pics if you'd like.
So pricing for this stuff
A) $325 shipped, setup to run in the car already and works great off the M4-ATX
B) $130 shipped
C) $130 shipped
D) $40 shipped
E) $250 shipped firm
All of this stuff is lightly used. I was setting it all up on my desk and it's never actually been in the car yet. If you want to bundle items together we can do that as well. Included shipping is for the lower 48 states.