I have a Syntax Olevia 20" LCD model LT20S.
"The sleek, space saving LT20S Olevia LCD TV offers attractive styling and great performance. This TV's size makes it ideal for a wide variety of viewing environments where space is limited including dorms, bedrooms, kitchens or the garage. To save even more space, the LT20S can be wall mounted. The native resolution of 800 x 600 and the contrast ratio of 500:1 provide quality images in any room lighting. For convenient use as a PC display, this TV allows you to produce a computer resolution of up to 1024 x 768 at 60 Hz through its VGA port. Learn more about the LT20S by viewing our specifications."
http://secure.syntaxgroups.com/produ....jsp?pid=LT20S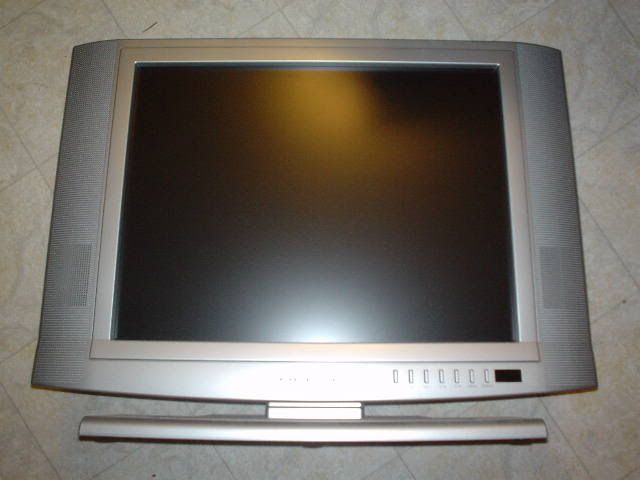 *Not pictured is the VGA, as on the side.*
As far as feedback, I am Oppugnall on EBAY also, even bought a car off there. And I have made a couple of purchases off this site.
That gets me to price, for most part I would be happy to trade. Looking for touchscreen and slotload dvd player. As that is the reason I am contemplating selling one toy is to finish another one, namely my car computer. On a cash basis, I am looking for $350 plus shipping. It does come with VGA, owners manual, and power cable, not pictured. No lowball offer, thank you, as I do not require selling this. It was too go in my kitchen, but havent gotten around to mounting it or more importantly fishing cable line.