FS
$99 -
Opus 150W DC-DC power supply
.
Includes all cables except main 3-pin input cable. You usually make your own connection anyway.
Instructional
Manual
Computer Parts:
$40 - Seagate 120Gb 7200rpm ATA-100 hdd (NTFS formatted)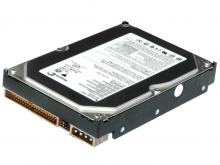 Computer
- I do not want to part this out at this time.
MSI KT3 Athlon XP mobo - Cant seem to get this thing to boot
Athlon XP 1700+ with retail heatsink+fan
512mb Corsair value Ram
PixelView BT878P+ FM tv-tuner (FM,RCA,S-video,Composite inputs)
IBM 20Gb Deskstar 7200rpm ATA-100 hdd (NTFS formatted)
SoundBlaster Live! soundcard
D-Link DFE-530TX+ 10/100 NIC
older Diamond Riva 128 AGP video card
Whole system for
$75
shipped.
Shipping is from Rome, NY 13441 via USPS shipping unless something else is preferred.
Actual price is based on how many items you want
. No handling charge!
Feedback:
Heatware: defenseman
ebay:
defenseman84
paypal:
[email protected]
contact email:
[email protected]