I have an 80 gig hdd that I had in my Xbox that im selling (upgraded to a 300gig)
a 100 gig hdd (was in my modded TIVO but got Hidef so.. no use)
and a 120 gig external hdd from costco.
as seen here.
http://www.redflagdeals.com/forums/s...=360549&page=5
and has it priced at $119.00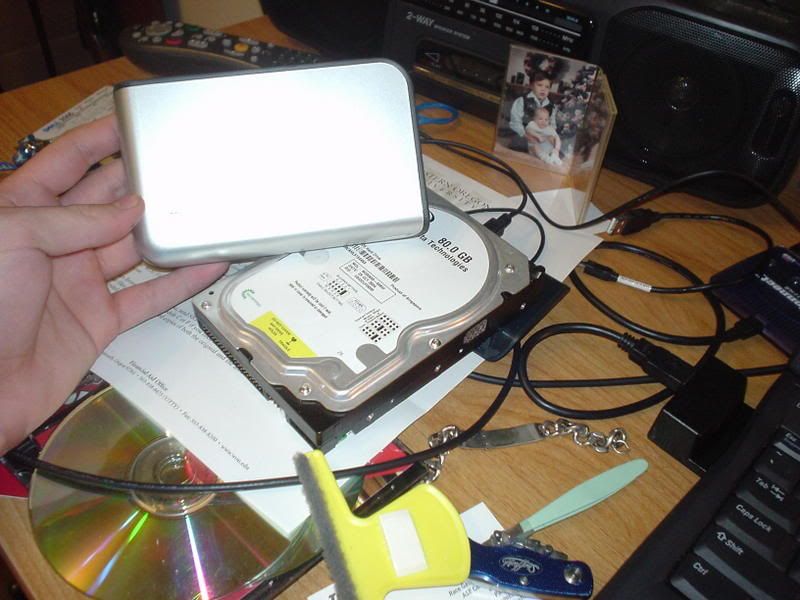 im looking for at least 100 shipped (or a decent offer) on the 120 gig drive ***EDIT*** this has NEVER been used, ans still has the sticky plastic on it from the factory (thats used to prevent scratches) but is $$ back guaranteed to work.
40 shipped for the 100 gig.
and umm.. 30? for the 80 gig ***SOLD****
Also have a series 2 tivo with the (now factory) 40 gig drive in it. Still has 5 months PRE PAID service on it. So you pay NOTHING on the Tivo for the first 5 months. then its just $11 per month.
im looking for 80 shipped for that (since I already paid for the year on it)
paypal is
[email protected]
feel free to E-mail @ same addy or PM if u want more info
all drives worked just fine when I took them out of the machines they were in.