Sooooooo, my firend tells me he has a belated birthday present. After getting $5 in 31 cent scoop B&R, i head home and ifnd him waiting. he said he got me a new portable compaq computer, but with a big smile on his face. His daughter is giggling. He tells me it is in the trunk. so i go in the back...and then i started to laugh too.
I want to introduce you to my new compaq computer, almost fully loaded, but needs a new hard drive and didn't come wiht a battery. Oh well, it was a gift.
It comes with a spacious, color screen, its got a built in carry handle, some ingenious features. and it makes a statement. I gurantee you no one else on the block has one. Plus, i don't think i will be putting Windows on it!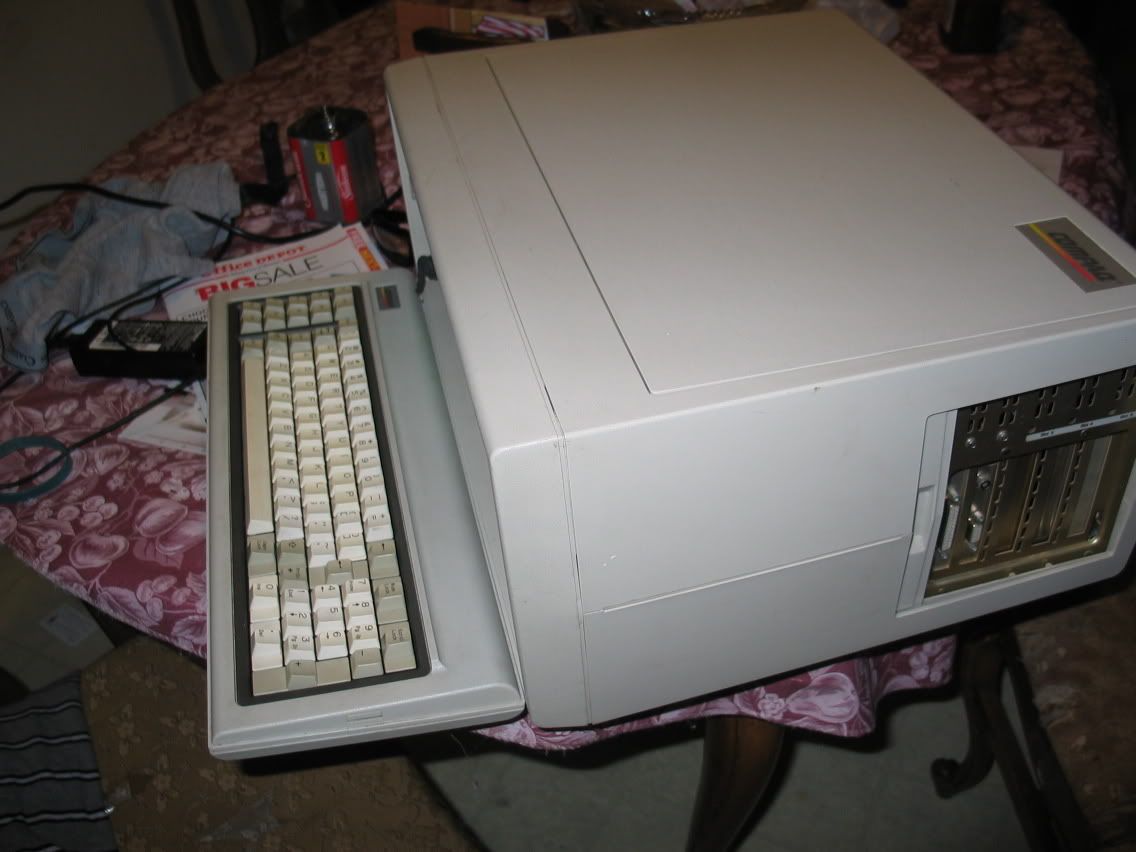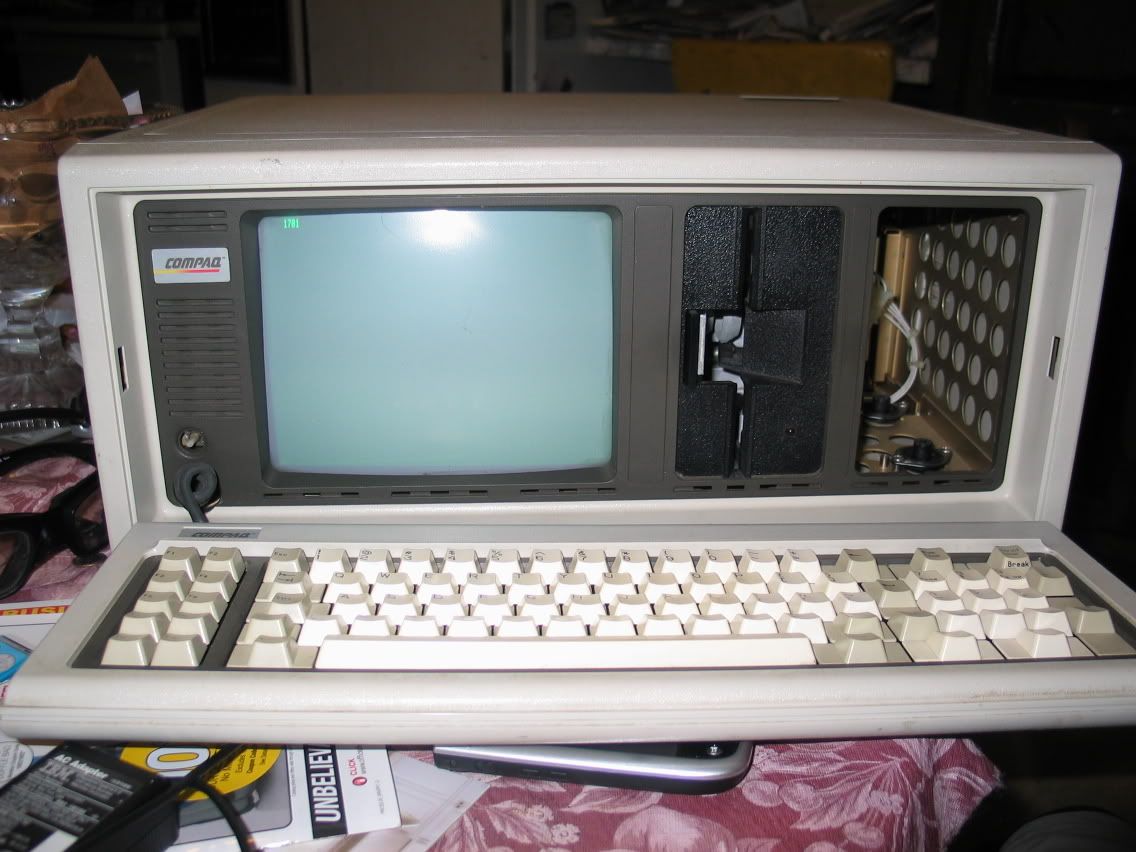 Yup, it works!
Just look at it crush my dinky little x50v pocket pc under its impressive girth!
http://www.vintage-computer.com/compaq_portable.shtml
its the original :-D Just look at em specs!