I took my oldest daughter Audra to her 1st concert on Saturday (this was only my 3rd). It was the benefit concert for Norma Lopez (the 17 year old who was kidnapped and murdered back in July in Moreno Valley). My all time favorite band P.O.D. was headlining it. Alien Ant Farm performed too (which they put on a great show.) So we're walking around in between sets and I see the drummer for P.O.D. walking near the food area, so we walked down there. And we got to meet every member of the band. They were so awesome and personable and easy to talk to. I was star struck a bit. We got our pics taken with each individual member of the band.
This is us with Sonny the lead singer
Marcos the guitarist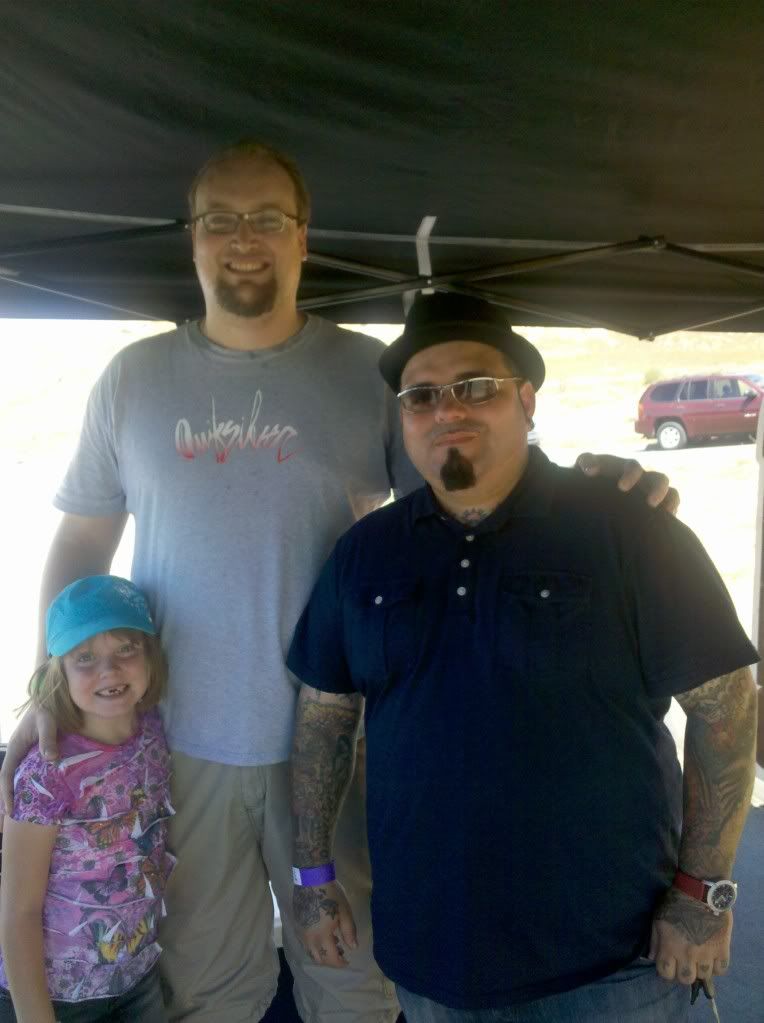 Wuv the drummer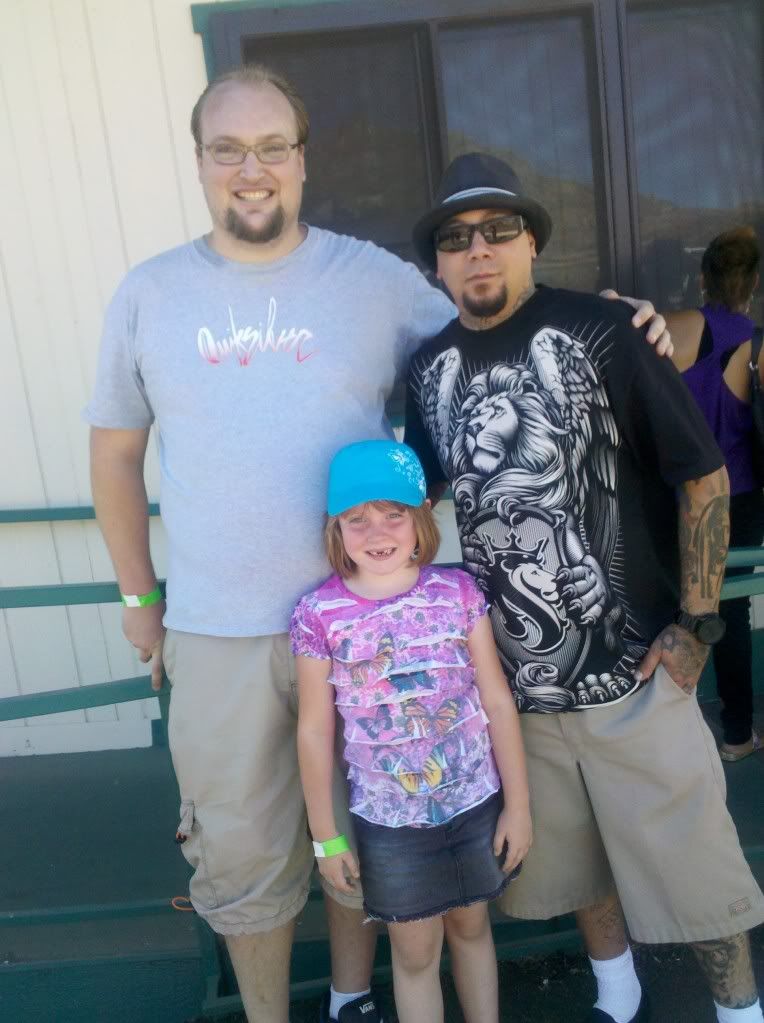 and Traa the bassist
I bought a shirt at the event and they all signed it. (I had to track each of them down individually again)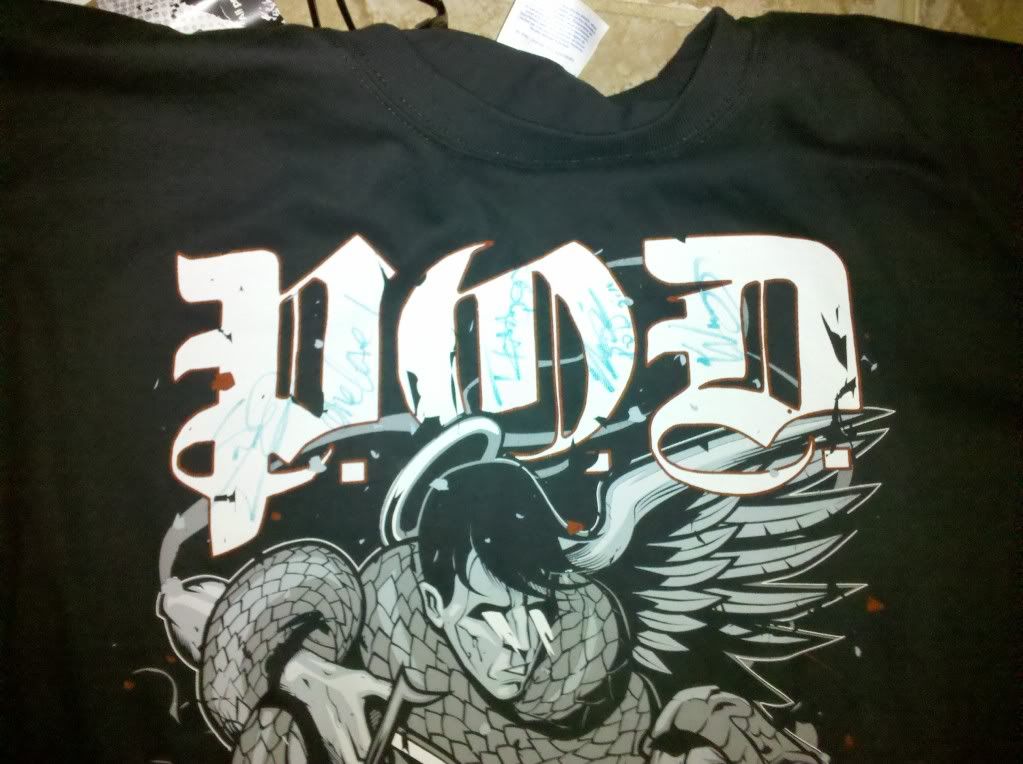 This was a dream come true for me as I've loved this band for well over 10 years and getting to see them in my home town and meet them and talk to them was surreal.
So before they go up to the stage they have someone introduce them. That person was none other than MACHETE (Danny Trejo). He was cracking jokes and was actually funny. We saw him when he got to the event and let me tell you he rolls about 10-12 guys deep. You ain't messin' with Machete.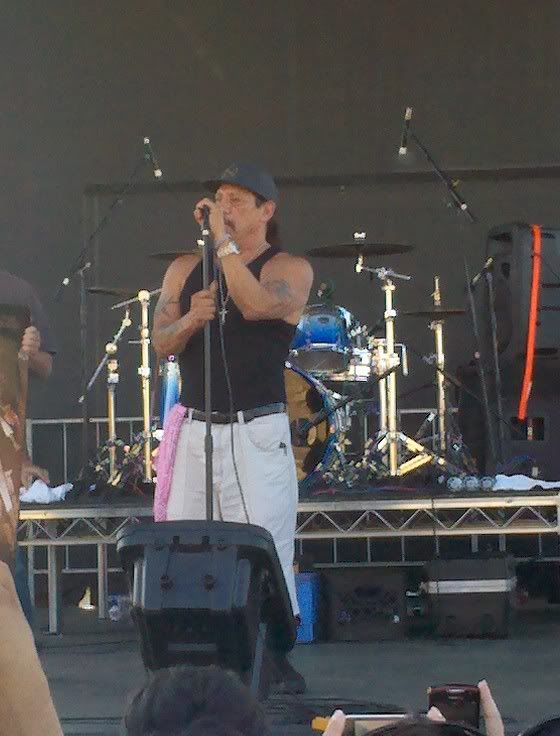 So then P.O.D. gets up on stage and they are amazing live and I got to be within 10-15 feet of the stage at first.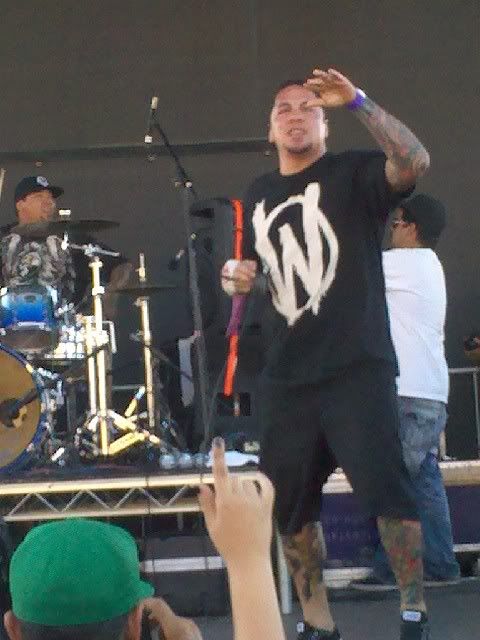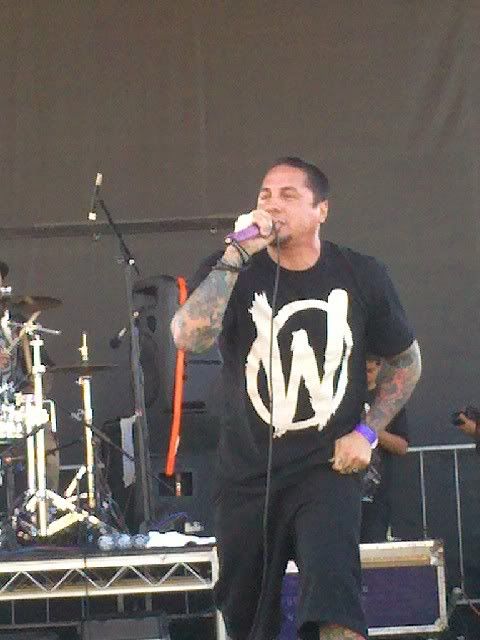 Awesome right? It gets better. When we were talking to Sonny earlier he told my daughter that he'll be looking for her in the crowd and will bring her on stage. Soooooooo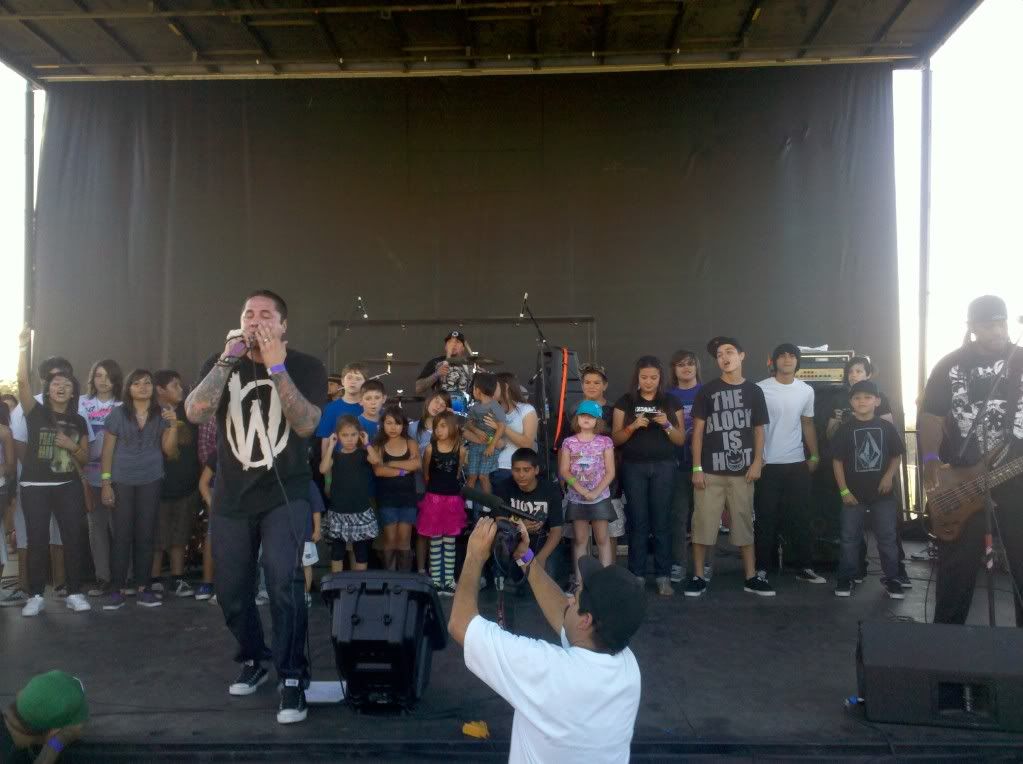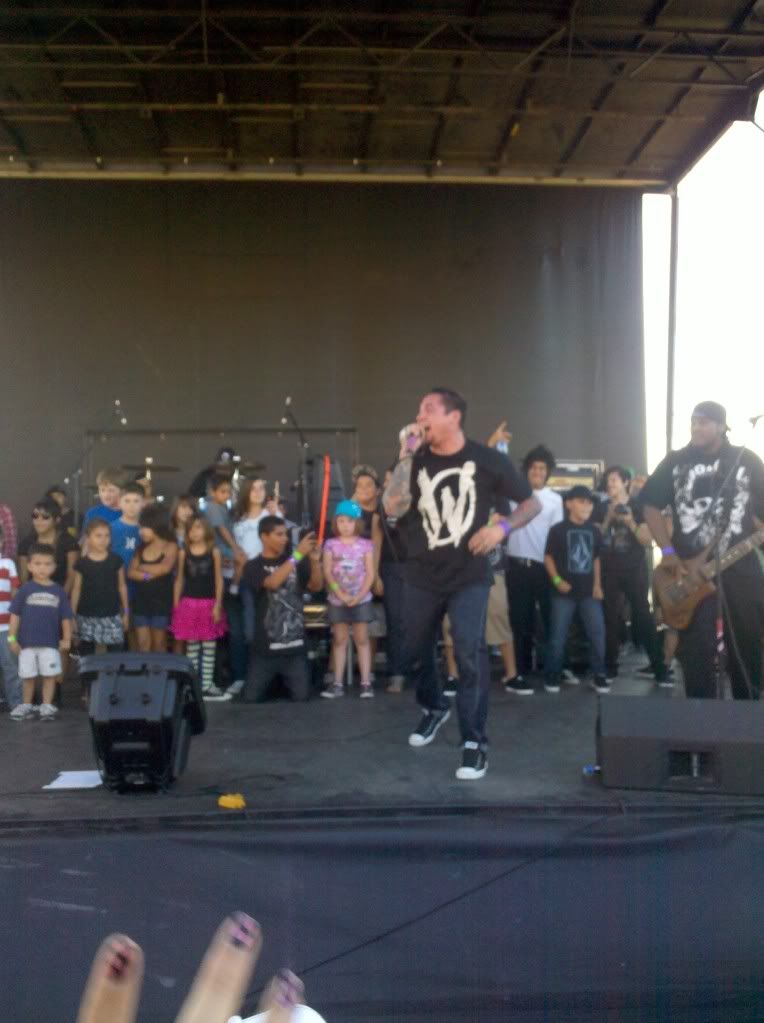 BAM. Sonny points to her and I to come up and she gets to go on stage for youth of the nation. I stay back now within 5 feet from the stage and am singing along. Audra's a little nervous to be in front of that many people, but man was she psyched. The whole show Sonny kept pointing to Audra and I cause we were full of as much energy as they had and we were rockin out hard. I even helped start the crowd up in a Never again echo chant to Sonny's singing.
Overall I couldn't have asked for a better show or experiance. Audra couldn't have had a better 1st concert. Definitely memorable and I will never forget it.