I know we are not soposed to make new threads so if someone wants to move my old one into worklog that works
There have been a few changes to my car and setup so wanted to start a new.
A major change would be the old dash was a JDM celica dash which fit a 6.5" screen and i have a 7" screen in there so aobut 1/2 inch or so bottom was cut off. also the c/f was not of the highest quality. So i had a new JDM dash with navi opening imported, gave it to a buddy who molded in the new screen to fit full 7" and had Topshopheadliners.com wrap all of my new parts becsaue they do some of the best work i have ever seen.
I also just sent out my sponsor packet to Audiobahn to see if i can get my sub and component amps replaced
AUDIO / VIDEO:
-Spectra Blue Matched Car Computer
-Optima Yellow Top
-Lighting Audio 24k Gold Terminals
-Blaupunk Los Angeles Mp72 Head unit
-Custom Molded Carbon Fiber Radio Surround
-7" VGA Touch screen
-7" TFT Trunk Screen
-GPS Navigation integrated
-JBL GT-S 10 Speaker System
-Dual 10" Audiobahn AW1051T Subwoofers
-1200w Boss Amp
-2 Farad Power Acoustic Capacitor
-Full Tsunami Twisted Speaker Wires
-Full Carbon Fiber vinyl Trunk Enclosure
-4 12" Blue Cold Cathodes
INTERIOR:
-Corbeau USA LG-1 Blue/Black Racing Seats
-Corbeau USA Blue 3-point Double Release Harness
-Custom Painted Spectra Blue/ Black 2-Tone interior
-Full Carbon Fiber Headliner
-Custom Wrapped Carbon Fiber Center Console
-Imported Custom Molded Carbon Fiber JDM Center Console
-Carbon Fiber Speedo Bezel
-Kevlar Carbon Fiber Blue Window Switch
-Carbon Fiber Driver side A-Pillar with 2 gauge Pods
-Carbon Fiber Passenger side A-Pillar
-Carbon Fiber Wrapped AC vents
-Carbon Fiber Gauge Bezel
-Carbon Fiber Glove Box Plate
-Carbon Fiber Door Inserts
-MOMO Carbon Fiber E-Brake
-Brushed Aluminum Door Sills w/ El-Glow
-3 Blue Ignited LED Fighter Switches
-Ignited Push Start Button
-S7 Speedo Gauges
-Blue LED Conversion for Needles & LCD
-Custom Blue Clock
-StreetFX LED Footwell Lighting
-Blue Cold Cathode CCFL Rear 4" Neons
-Custom 40 LED White and Blue Dome Light
Current Sponsors:
-NX Nitrous Express
-Meguiar's
-Corbeau Racing Seats
-Dunlop Tires
-Ignited Performance
-Blaupunk Audio
-StreetFX Lighting
-TopShop Headliners
-Bayson R Motors
-Carsponsorship.com; Showcased in HIN Orlando
-Prosport Gauges
-DarkStarDecals.com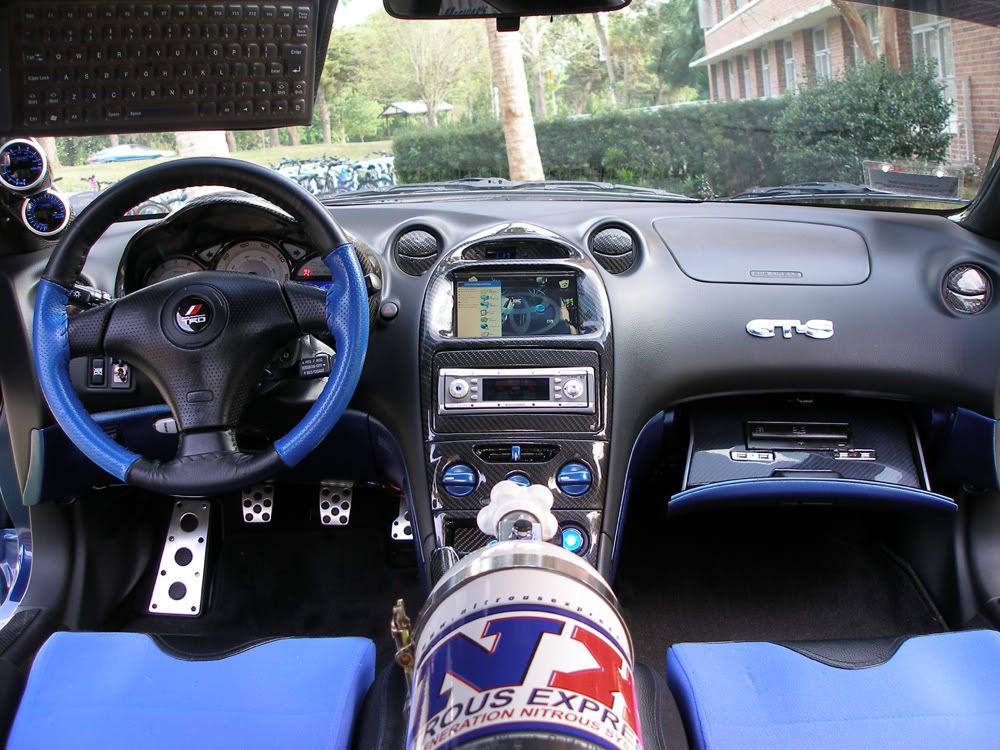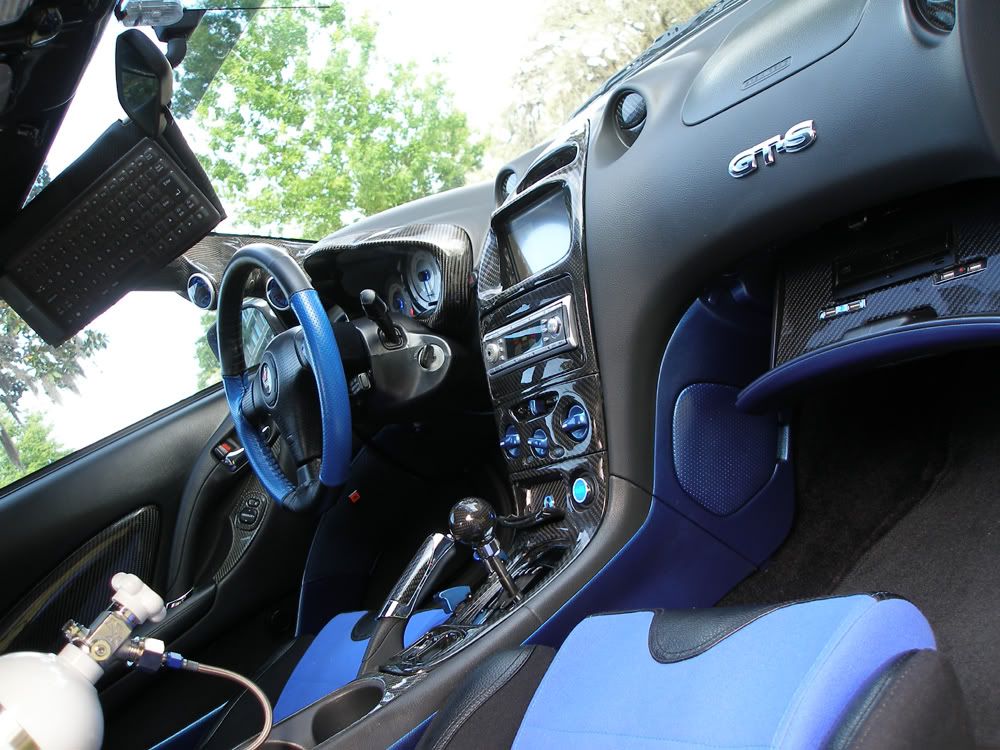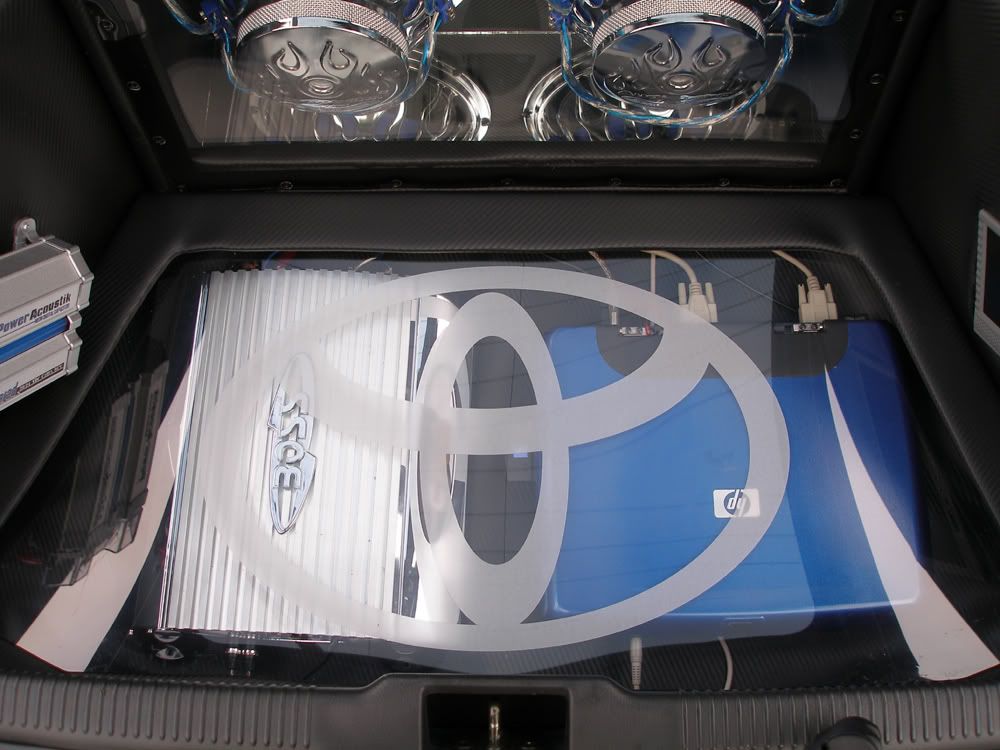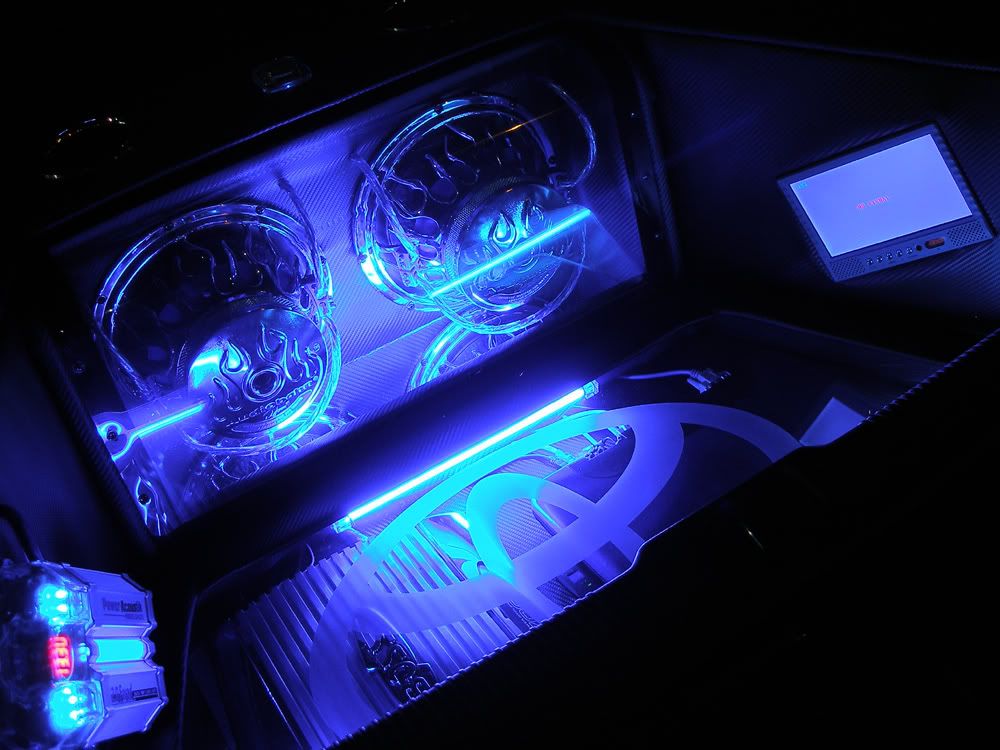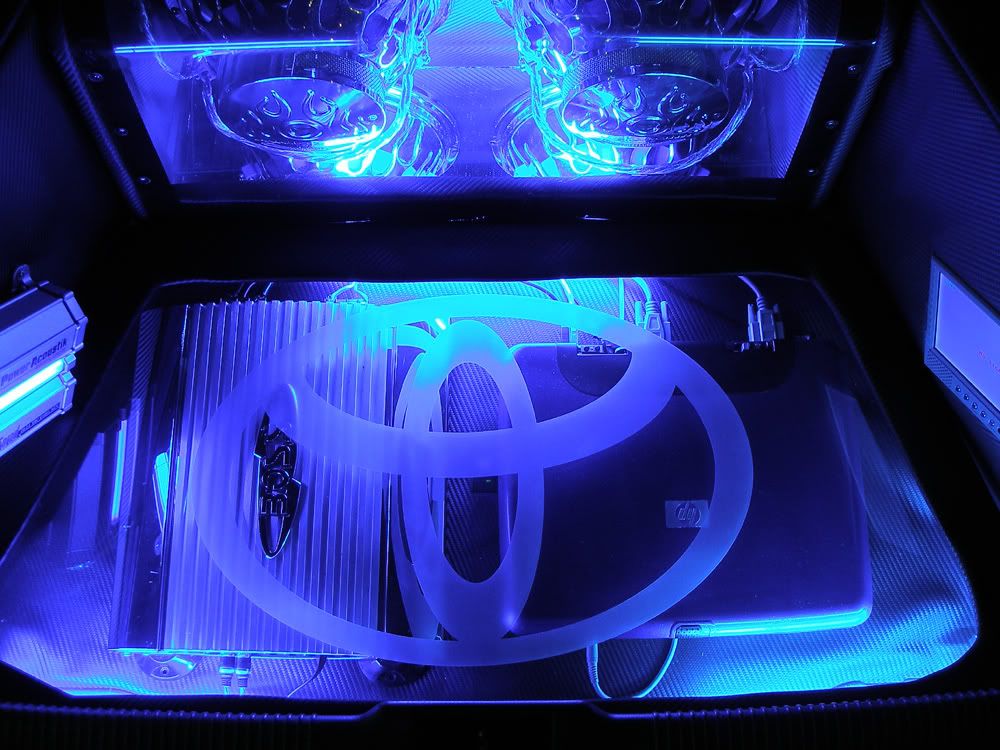 and just for some other shots of the car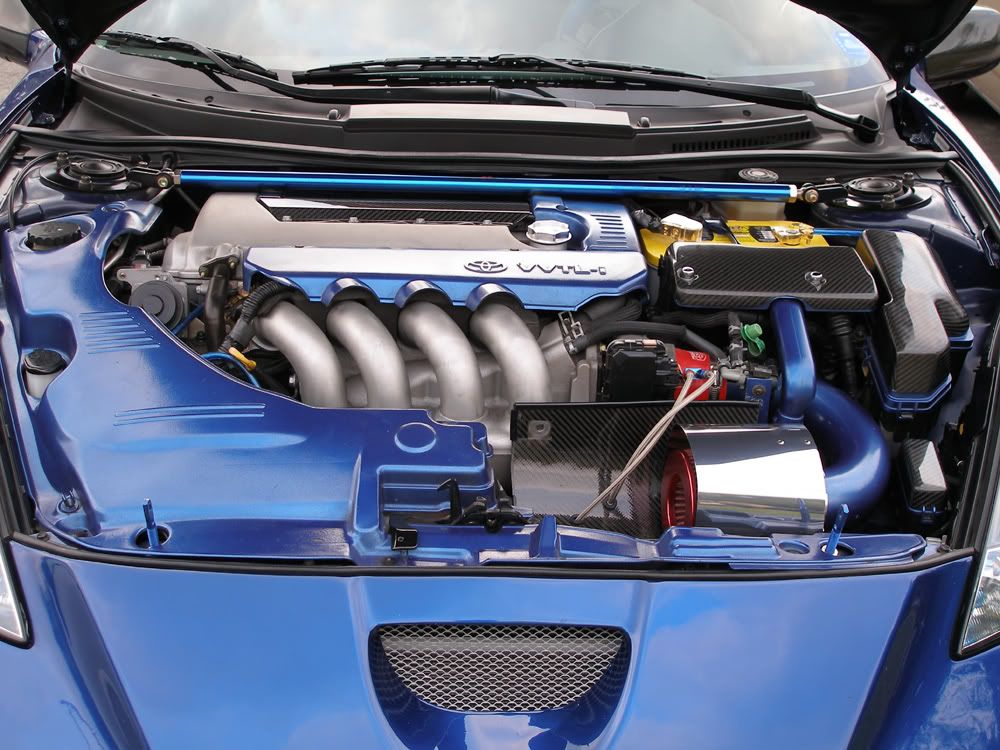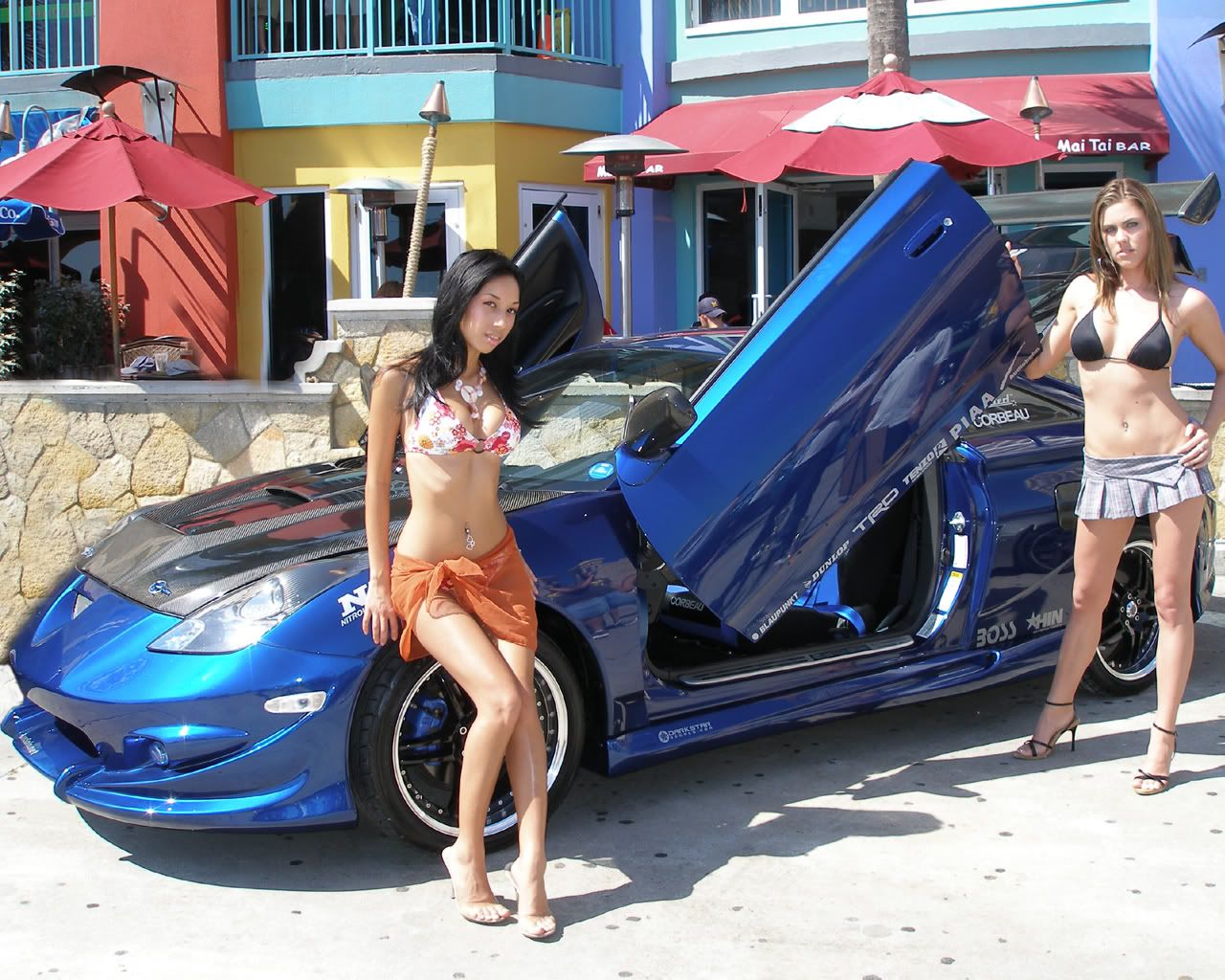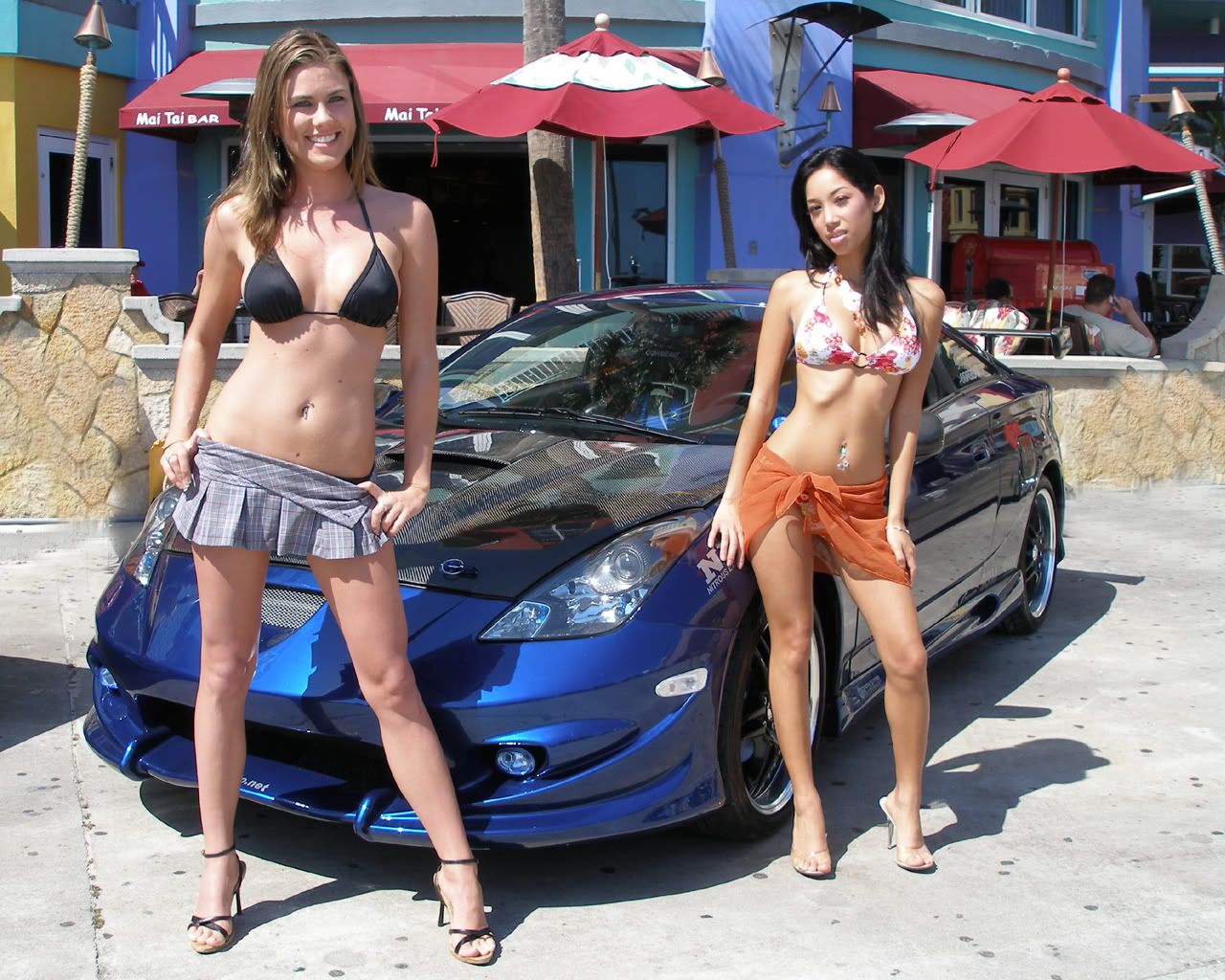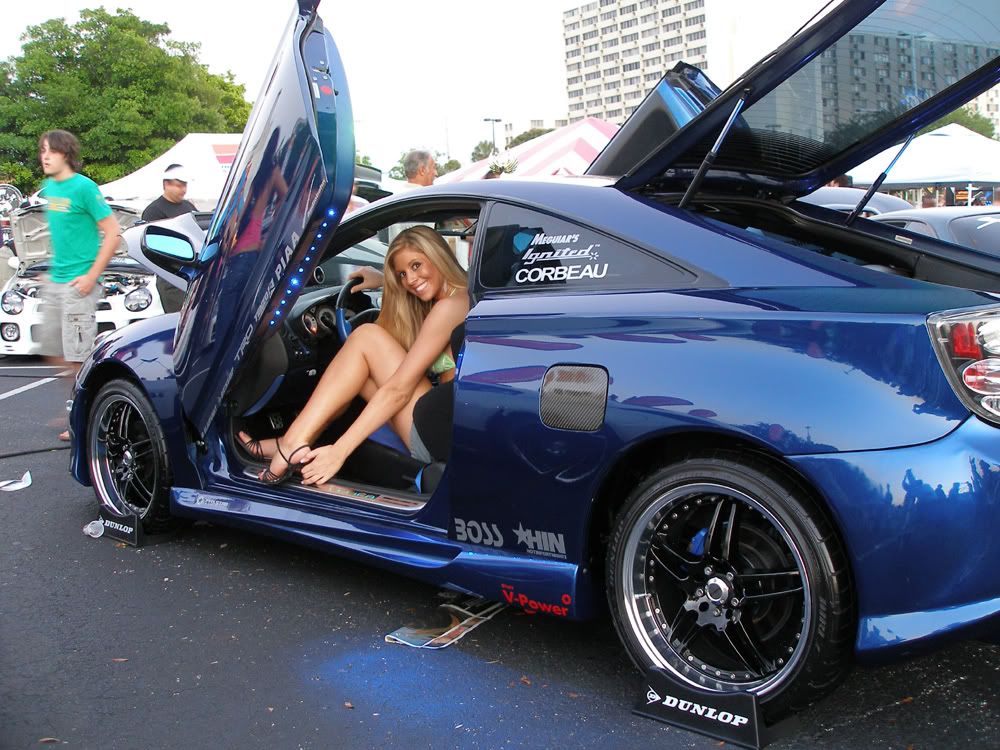 And yes the drop is the next thing on the plans. I just sent sponsor packets to darn near every brake and suspension company that makes for celica