Been working quite hard on my carPC install in my '94 MR2 Turbo for the past month, got the Carpc unit from second hand, wireless keyboard from my local Pc store and a Dimension 816 8.4" Vga touchscreen TFT from Ebay USA..
the actual screen its self is 8" 16:9 widescreen, just about fits in the mr2 console, but took some fairly extensive modification, including relocation of the screens control buttons..
The Pc spec currently is a VIA EPIA RevD m/board 800mhz CPU, 504mb ram, 60gb 2.5" (altho this has recently developed a fault -see other thread). External Dvd-RW.
Here is my dash Before...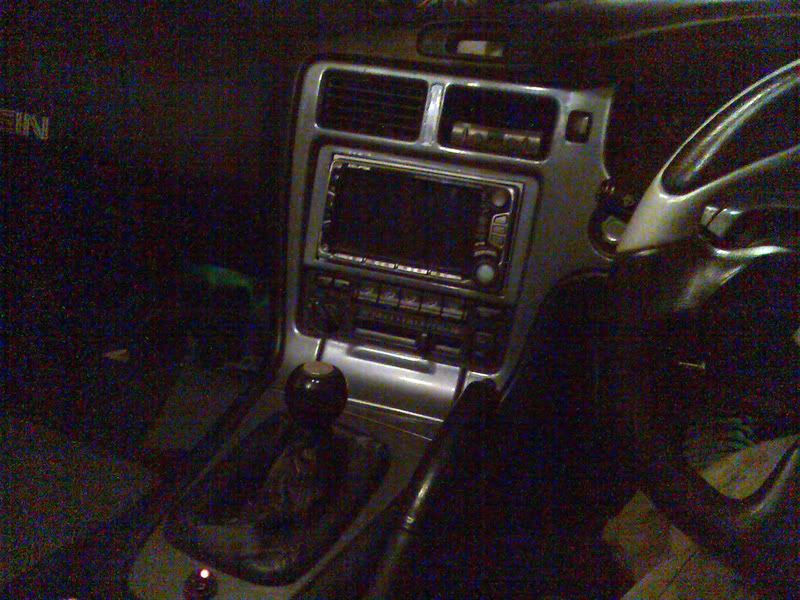 And here is some pics of the work and finished product..
modifying the blower vent holes to accept a headunit..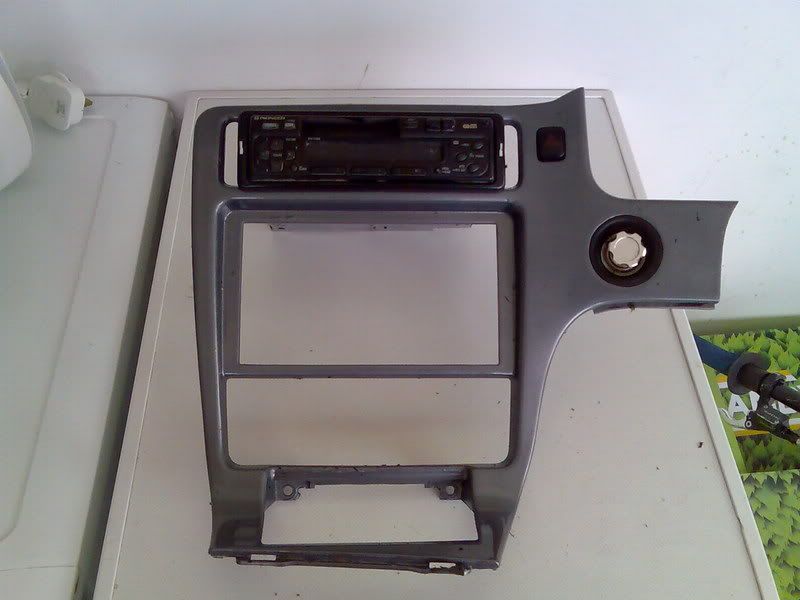 HU port Complete.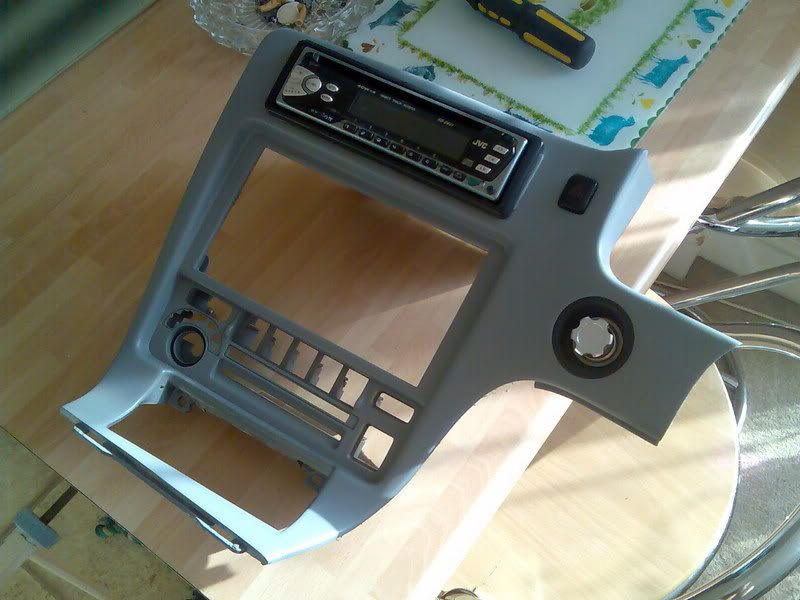 Fitting screen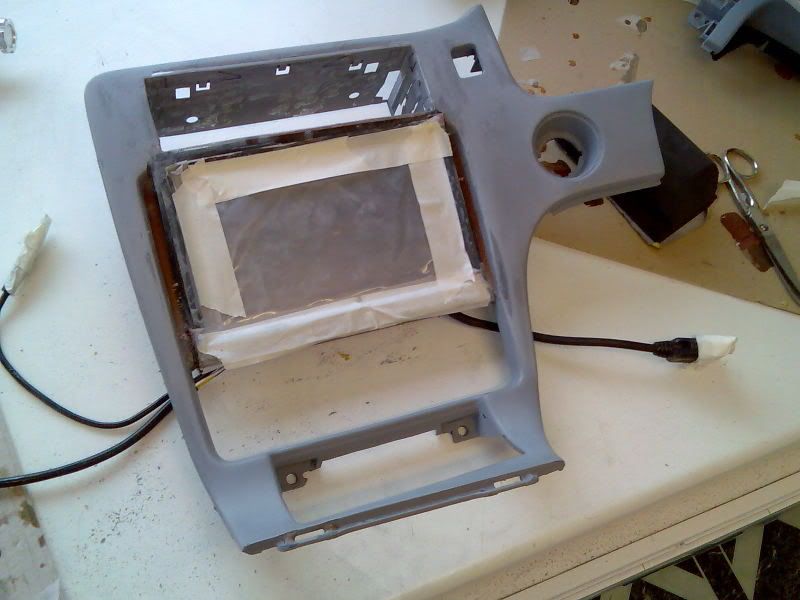 Had to remove 1 cm off the bottom of the screen casing as it was fouling the heater controls.. + had to remove the screen Control buttons.
Prime'd and trial fit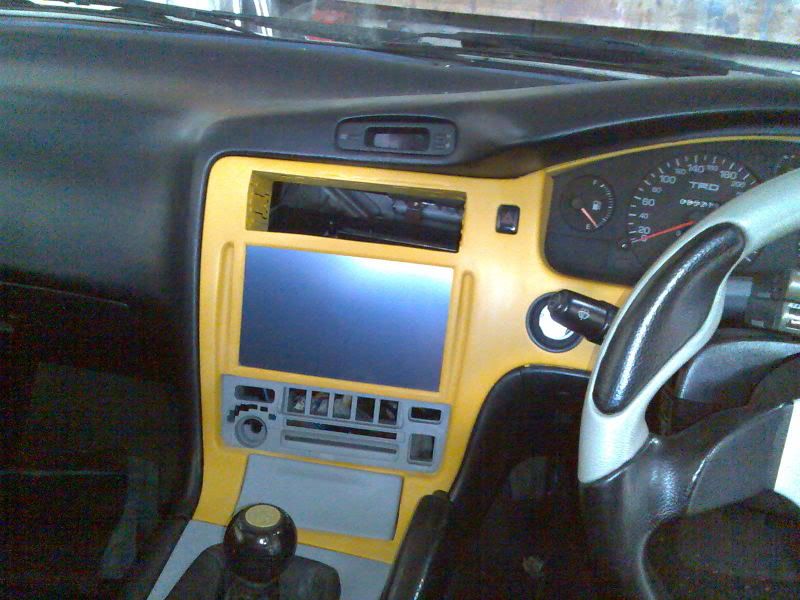 Parts now painted :P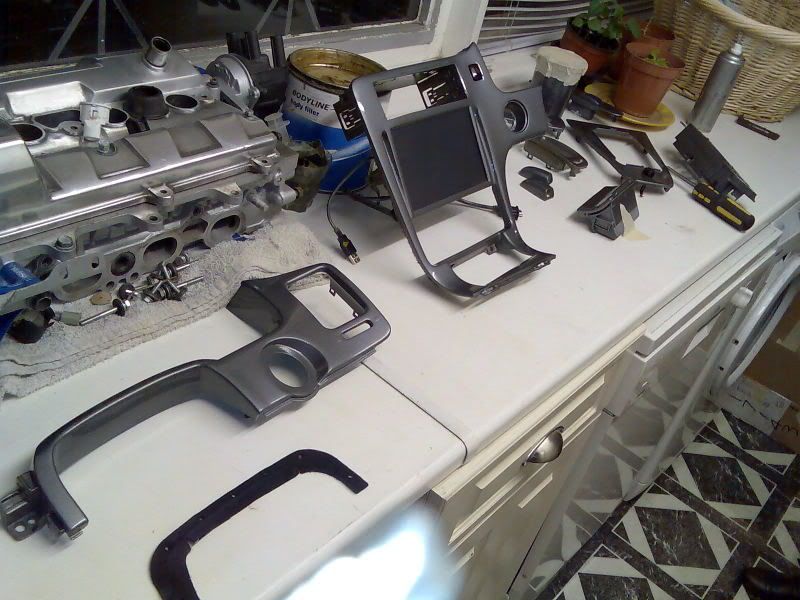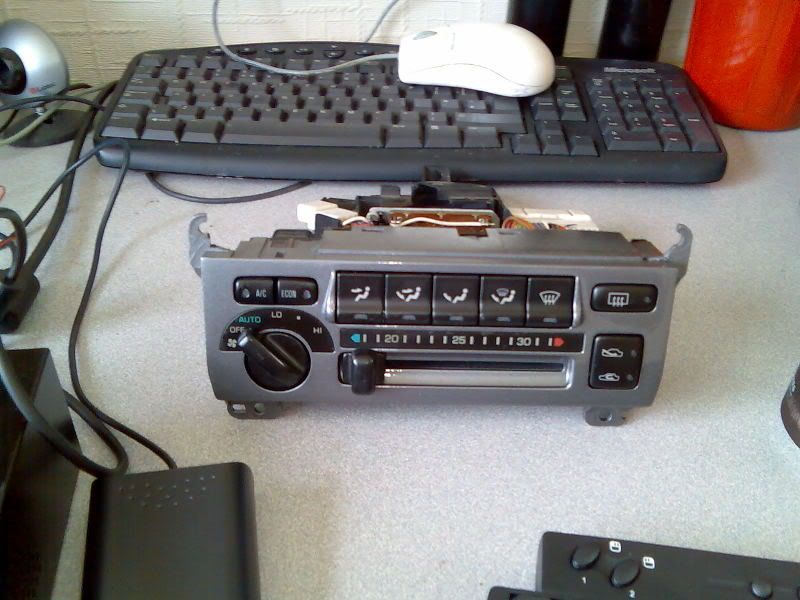 And finally, installed back in the car..