Here is the back of the display, the carPC and the Opus PSU: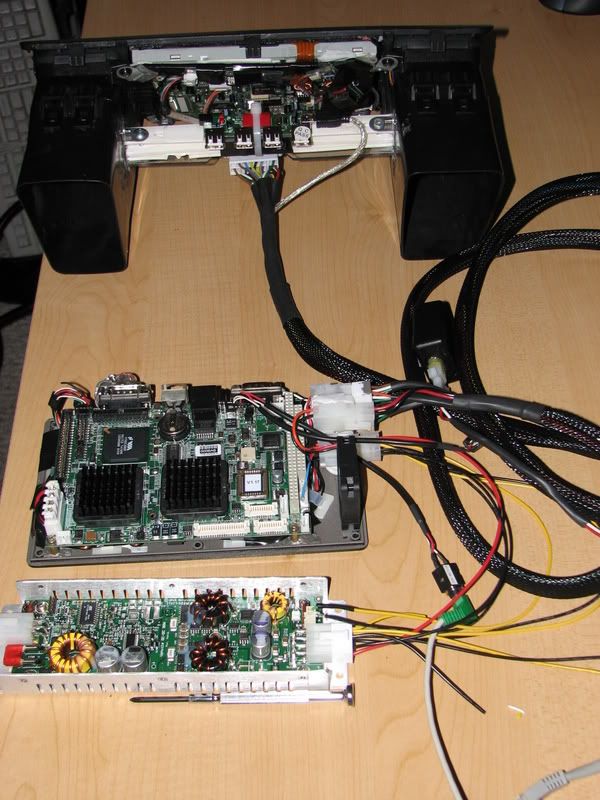 Custom cable that I made. It carries VGA, power for the screen, power button for the screen, USB for the touch screen, USB for the hub. I didn't want to have several feet of extra cable rolled up somwhere or deal with big bulky VGA cables.. just a one plug solution.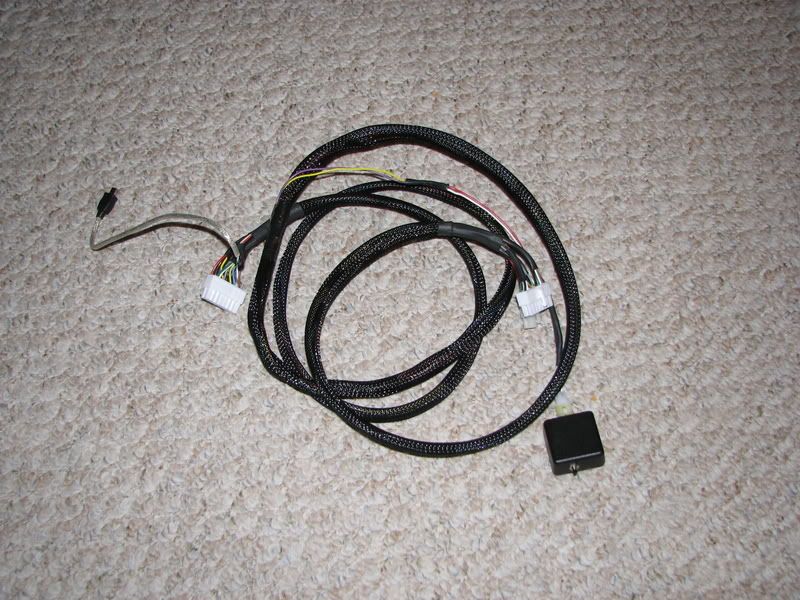 Closeup of the display end of the cable. All wires are 22AWG, connectors are from the Molex Mini-fit series. Since the Xenarc only uses 7 wires for the VGA, I could get more into one connector. This connector carries 1xUSB, VGA, Display power from the Opus and the power switch for the display. The silver wire has a mini USB plug for the hub.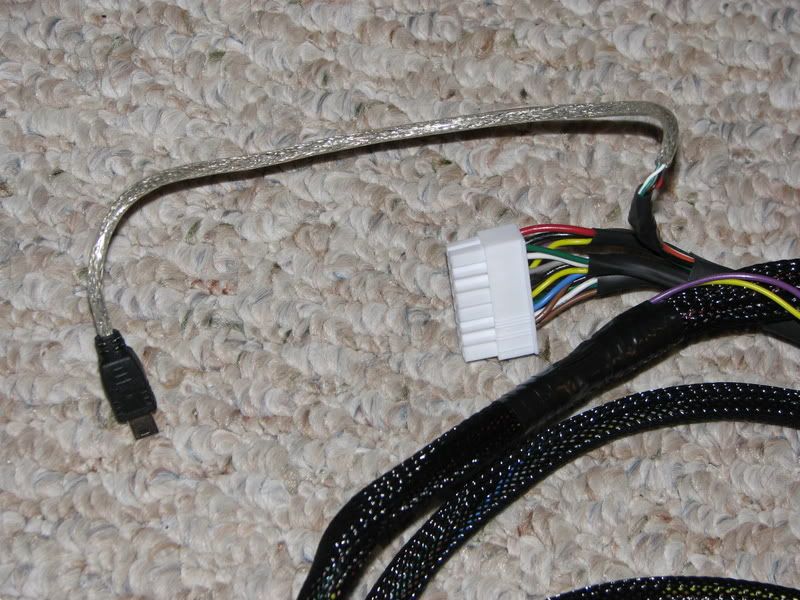 Closeup of the PC end of the cable. There are two connectors. Big one contains the VGA and USB, the small one is for the monitor power. The computer provids the power for the monitor via a connector that is tapped into the CarPC power input from the Opus.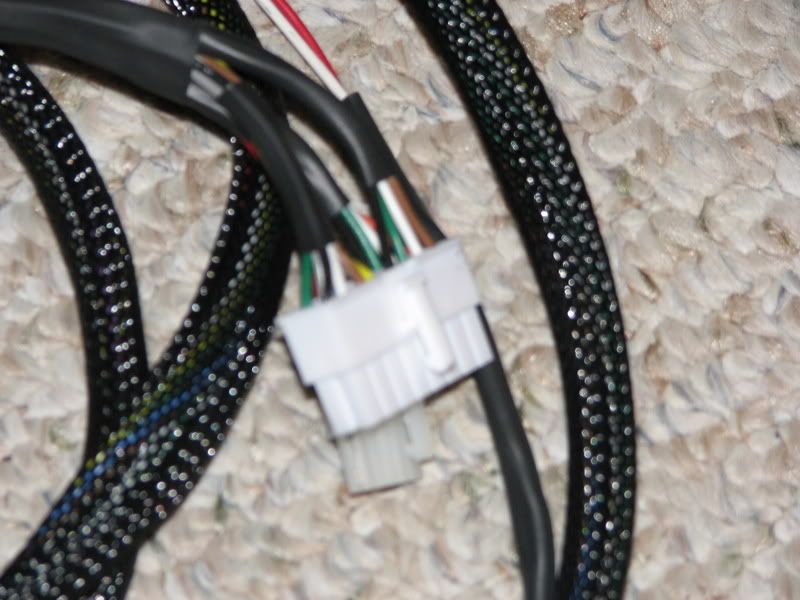 Wire coming out of the dash ready to plug into the screen: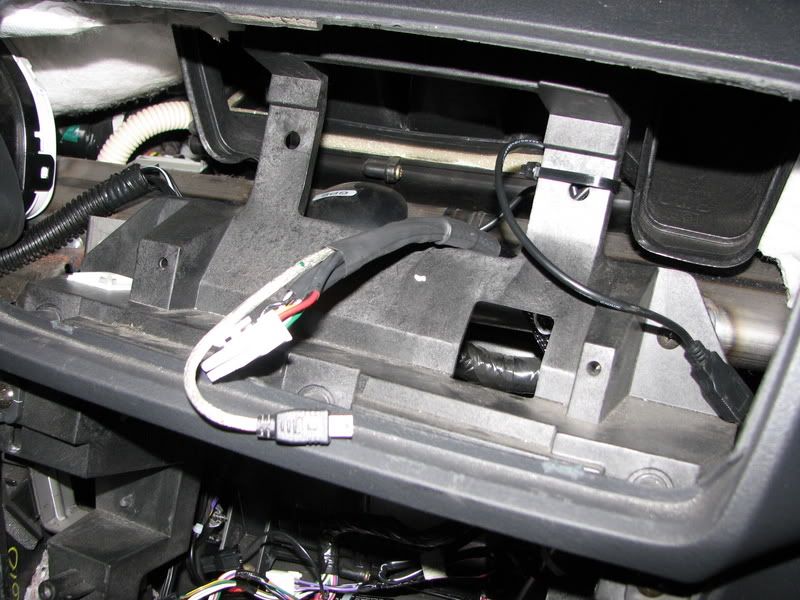 Wire runs to the right of the gear shift.. so clean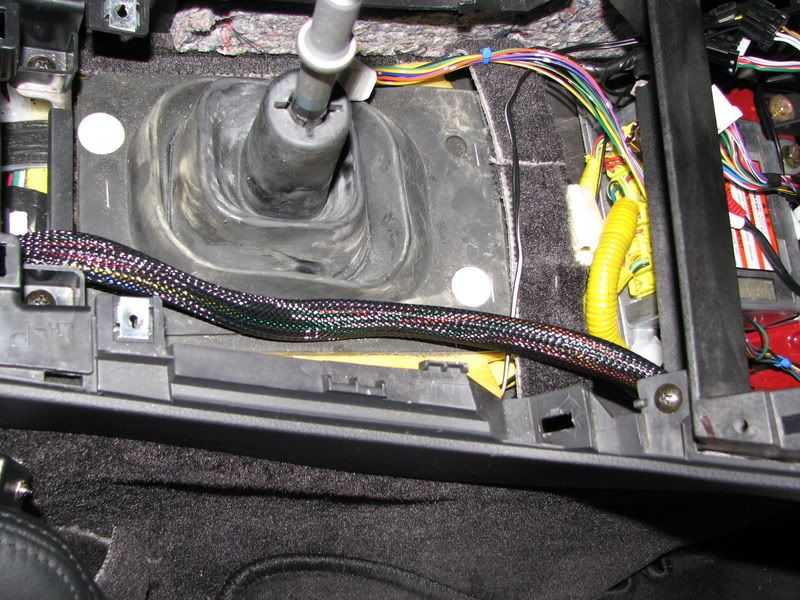 And under the cupholders (closest to the camera)
And down to where the carPC will sit: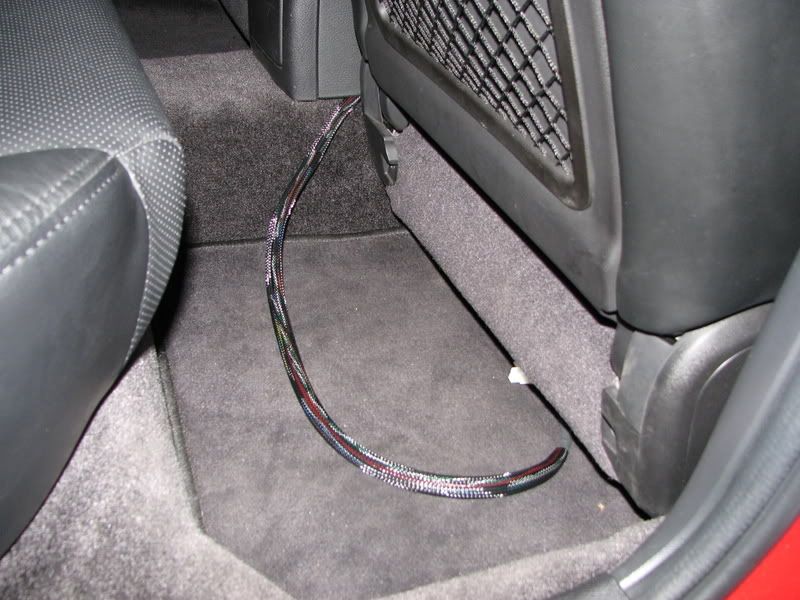 CarPC itself.. Motherboard is the size of a 3.5" HDD.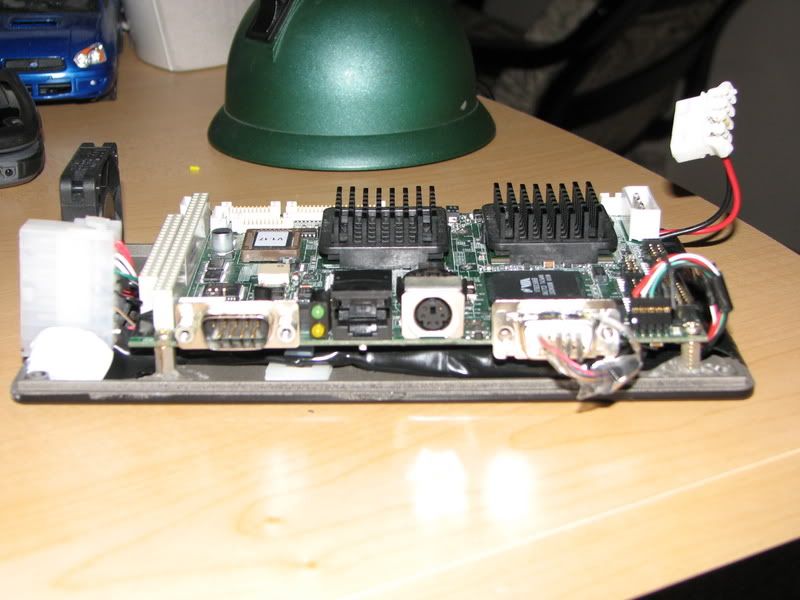 Closeup of the back of the screen: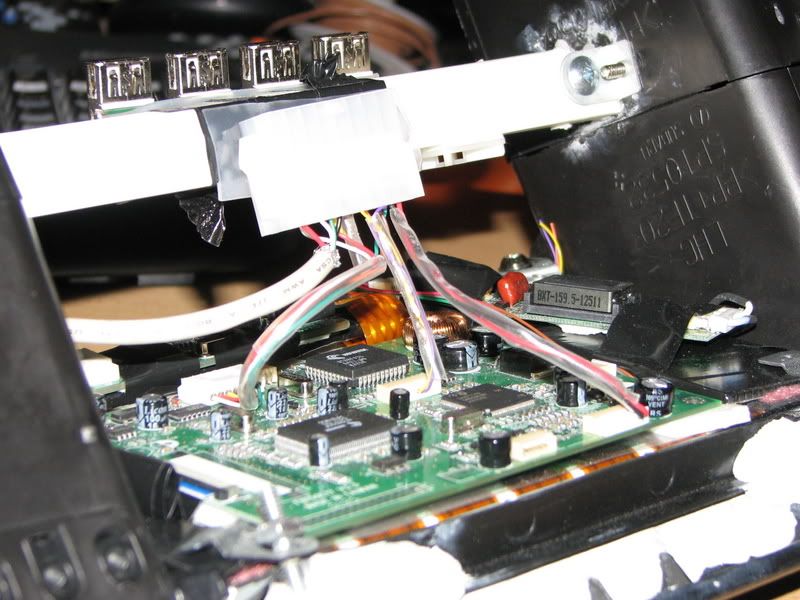 Custom Subaru OEM style front end for RoadRunner: