Finished up everything last weekend, but I needed to remove that crappy XM radio so I had to take everything out. I should have shown pictures of the power supply, soundcard, etc, but I was just excited to see this thing installed.
It's still dirty so, please excuse the dirty bezel, I was working on an A/C modification on my car and I was removing and installing engine bay stuff!
check out the pictures! thanks for looking!
Here's the main screen. It's Mac OSX Tiger and Windows XP via Parallels 3.0. I got ideas doing the screen this way instead of using the epoxy bondo method from BLK02SI from the boards here. So I thank him for his DIY posts.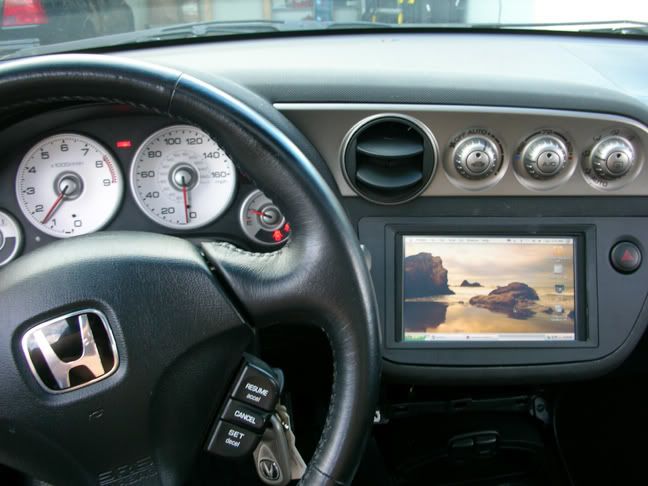 This is Aychamo's AMP front end running. It's a great, very minimalist view on Front Ends. I can't stand some of the overly cluttered Front Ends out there.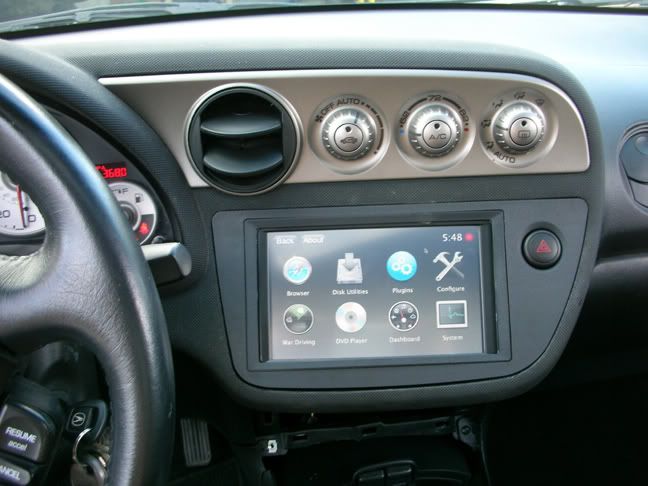 This is Iguidance V4.0 running very smoothly...
This in the main reason for installing the carputer. The program is for Windows. It's Hondata's KPRO for the K20 motor on some Acuras and some Hondas. What they do is install a KPRO daughterboard on your car ECU and with that it attaches to you computer via USB and viola! Every parameter is shown on the screen and everything is controllable from fuel mapping, idle change, boost, etc. Everything you can possibly think of. Even datalogging is possible! Check out their
website
.
Here's the car - 2004 Acura RSX turbocharged with a GReddy bolt-on kit. I would tell you what I have in the motor, but that's another thread altogether.