Okay, I finally have my CarPC installed in my 04 Z. I really need your feedback about the black painted Bezel. I am thinking about changing it back to the stock look instead of the glossy black. This would not have been possible without the help of ScottFX. He was extremely helpful. Bbentley40 was also very helpful.
I have a sprint wireless air card hidden in dash with a five foot antenna under the door panel so I have broadband access internet in my car. I can connect to my slingbox and watch DirecTV in my car.
I have my Alpine D310 HU controlling the sound. I mainly just use my Alpine for radio. I have navigation hooked up to my Alpine and didnít want to remove it when I got the carpc so now I have two Navigation units in my car. Kind of a waste, but itís the blackbird navigation so it is also used as a portable nav unit.
Specs:
VoomPC-2 Case
Motherboard:VIA EPIA EN15000 1.5GHz
Memory:1GB DDR2 PC2-4200 RAM
Vehicle Power Supply:M2-ATX 160W DC-DC
Hard Drive:100GB IDE
Optical Drive:Panasonic UJ-85J-B Slim Slot load DVDĪR/ĪRW/+RDL/RAM Multi Drive
Operating System:WinXP Pro
Front End:StreetDeck North America
Lilliput 7Ē Transflective Sunlight Readable Monitor
Pics are Kind of Dark and weird looking but itís a new camera so I donít know how to fix it.
Pic of the car from the outside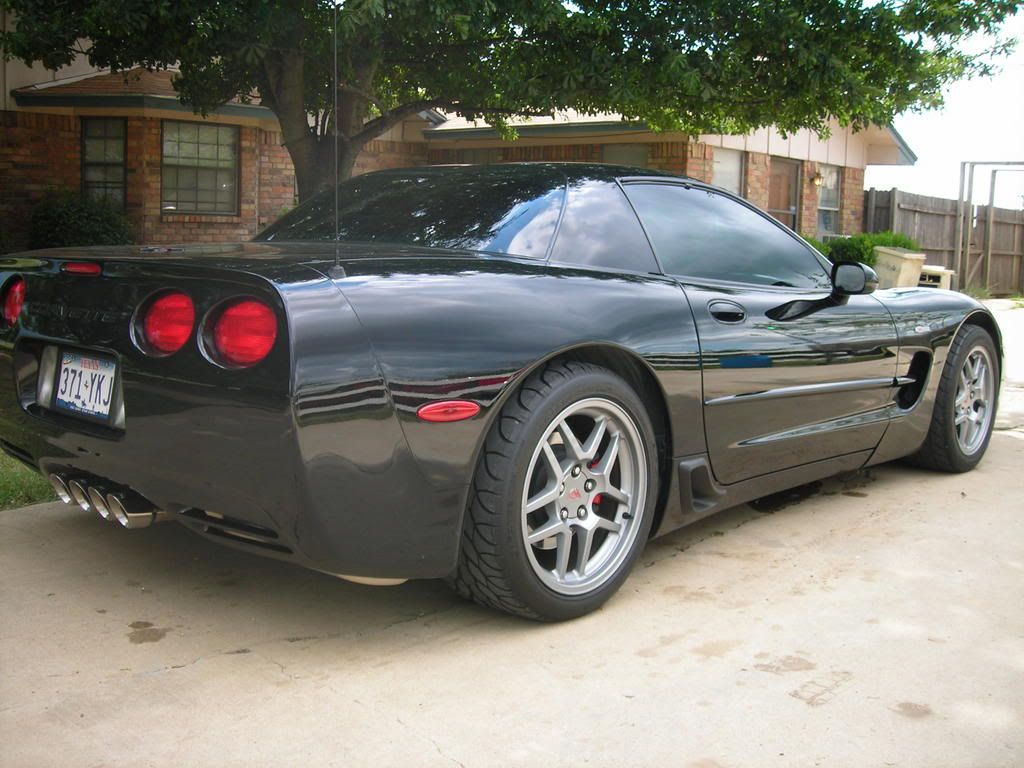 Alpine D310 Opening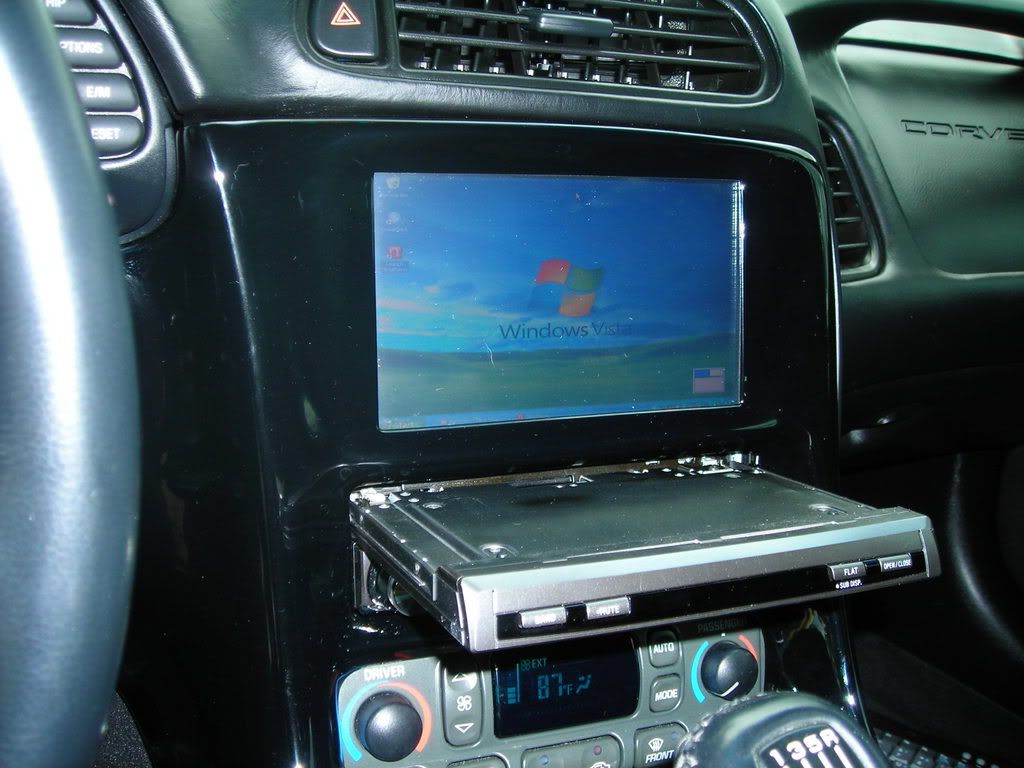 Alpine D310 Open, looks weird when thie is open, but I hardly ever use in and it's closed most all of the time.
Close up of VGA screen and HU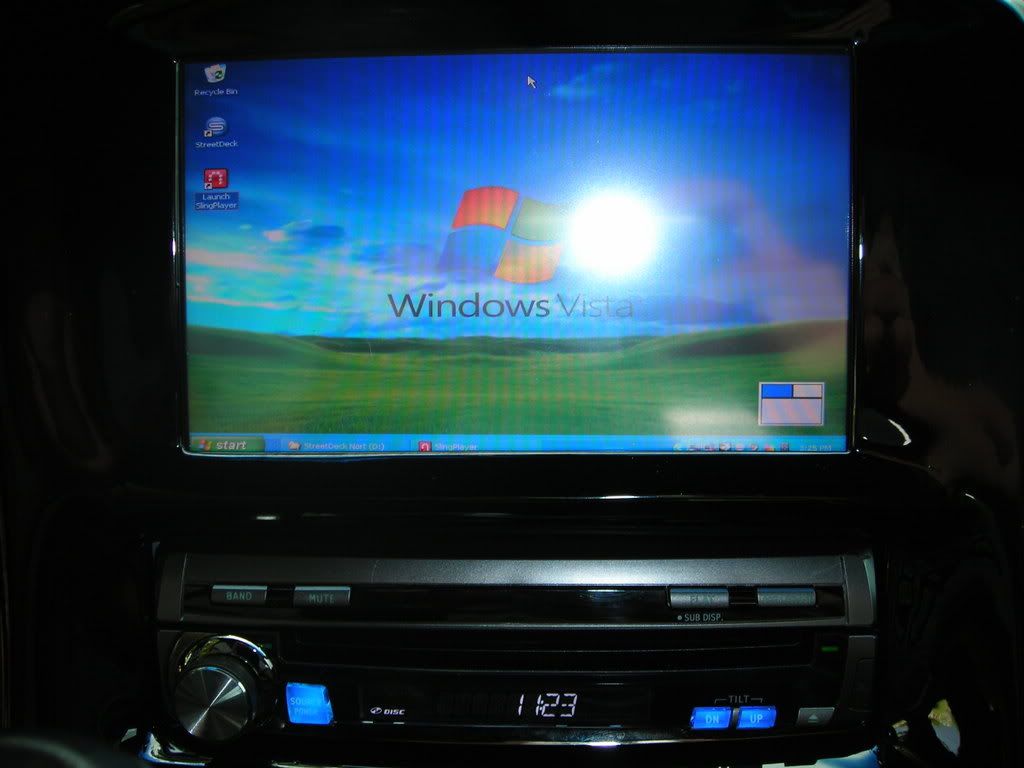 Just a pic of my subs and amp
Shows how the AC controls are at the bottom now.
This is my Favorate pic I took. I like the way the black looks in this picture but I really need your feedback to see if I'm going to keep it glossy black or back to the stock look.
Still have to straighten out the carpet and hide a couple more wires, but this is where I mounted the Computer.