(updated status)
Hey everybody!
I've been planning/working my carputer on a 1997 Mazda Lantis 323F. I've been on and off on it these past couple of weeks and working mostly on my spare time (which isn't much). I'm posting the current stuff I have from my project along with some pictures and questions.
As the first phase of my Carputer project I will be controlling the PC from my Windows Mobile device via WiFi and Remote Desktop connection. This seems to work perfectly so far. Later I will replace this with a car LCD screen but because I want to see how satisfied I am with the car PC idea I don't want to spend the 300$+ on the LCD screen right now. All the PC hardware shown here is from old computers I had in my house. I only bought some new wiring and the carpeting wraps.
First the question so people don't miss it:
- I'm not a big expert in car electricity. So do I have to attach the M2-ATX to the battery DIRECTLY? Like when you do to a car power amp? Or can I attach it to the same connector as the car stereo?
Status:
- Car wiring (partially done)
- PC hardware (DONE)
- PC software (DONE)
- Wooden box (DONE)
- Box finishing touches (DONE)
- LED "coolness" factor (waiting for arrival)
- Pocket PC remote desktop control (DONE)
- Installation in car (DONE)
- Test drive (DONE)
- Replace car stereo with AMP (DONE)
- Replace dash stereo with LCD screen (IN THE MAKING)
Hardware:
- Pentium 3 800Mhz
- 768MB RAM
- SB Live! Value
- Geforce fx5200
- USB 2.0 PCI card
- 80GB HD
- Centrafuse car media center
- Windows XP
Installing/testing PC hardware/software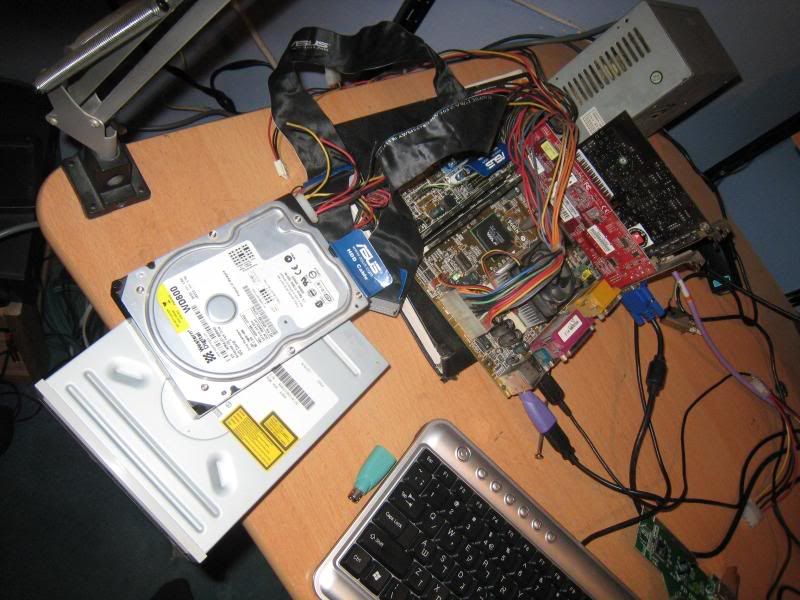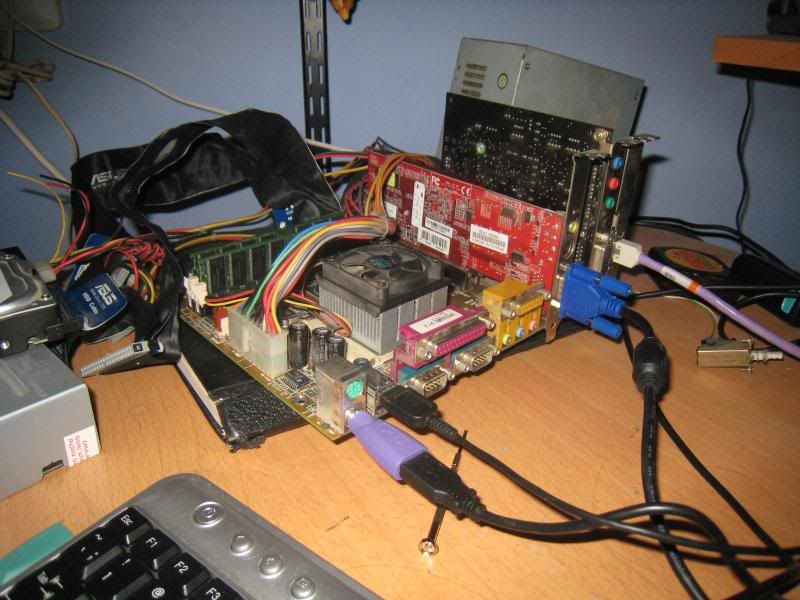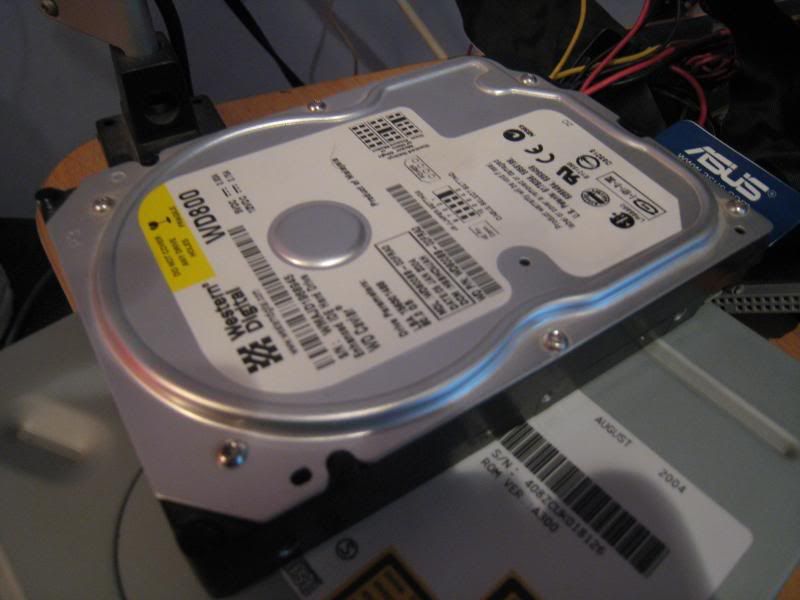 M2-ATX power supply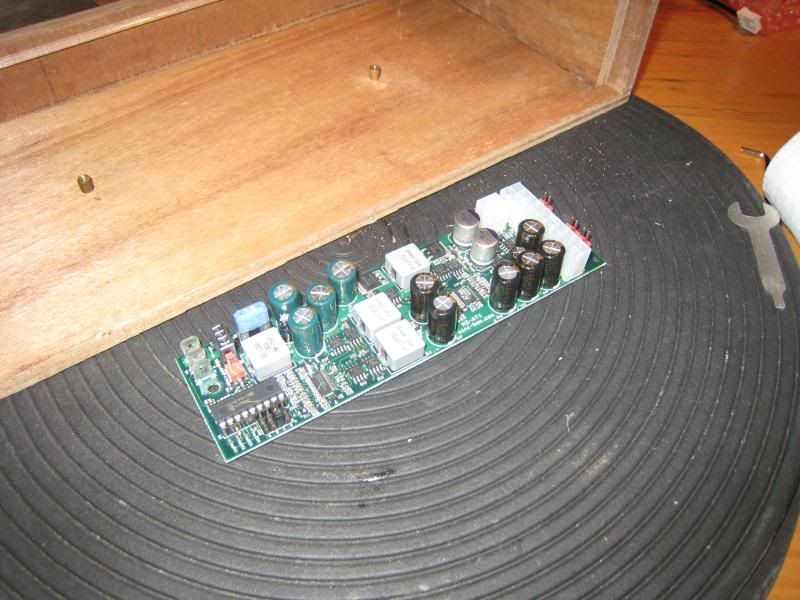 The box I built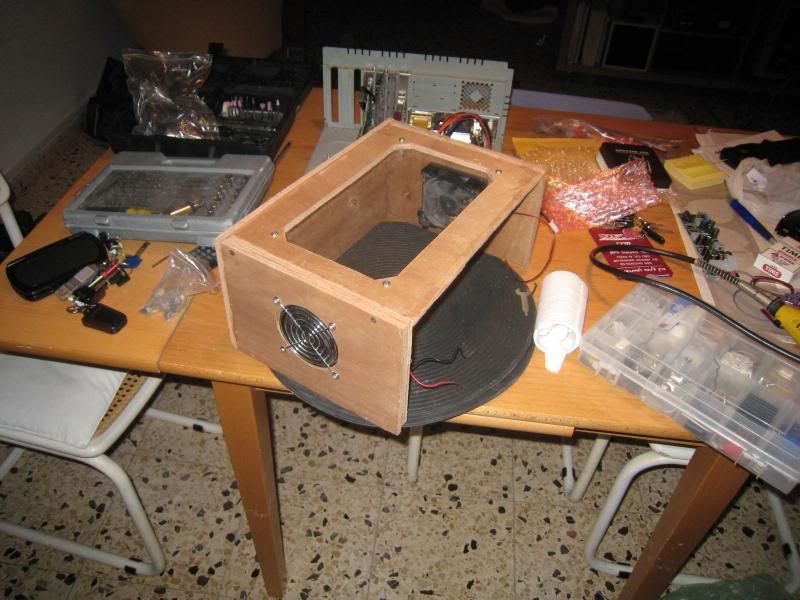 Holes were cut on both sides for the fans and a grill was placed to prevent accidental touching
I took an old PC case and cut it to minimum fit to the motherboard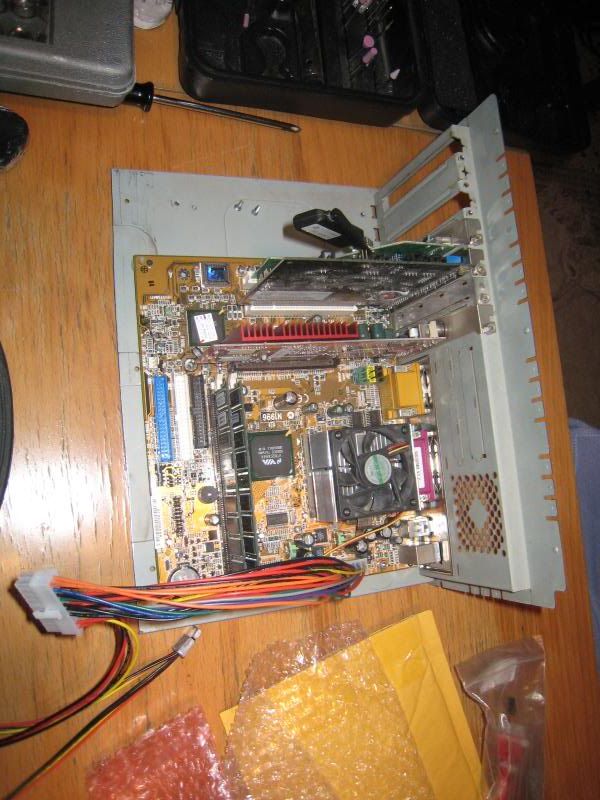 This is where the power supply goes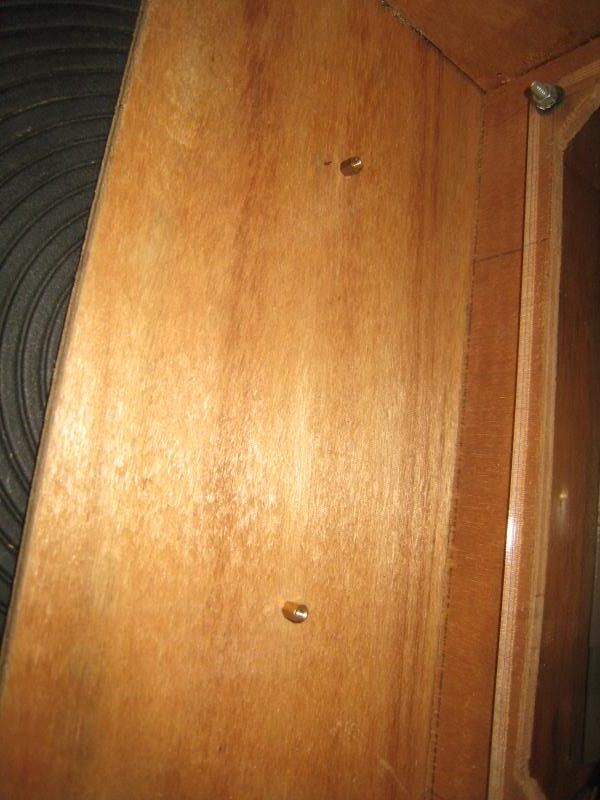 Power supply and fans positioned
I made a nice PC style power connector for the PSU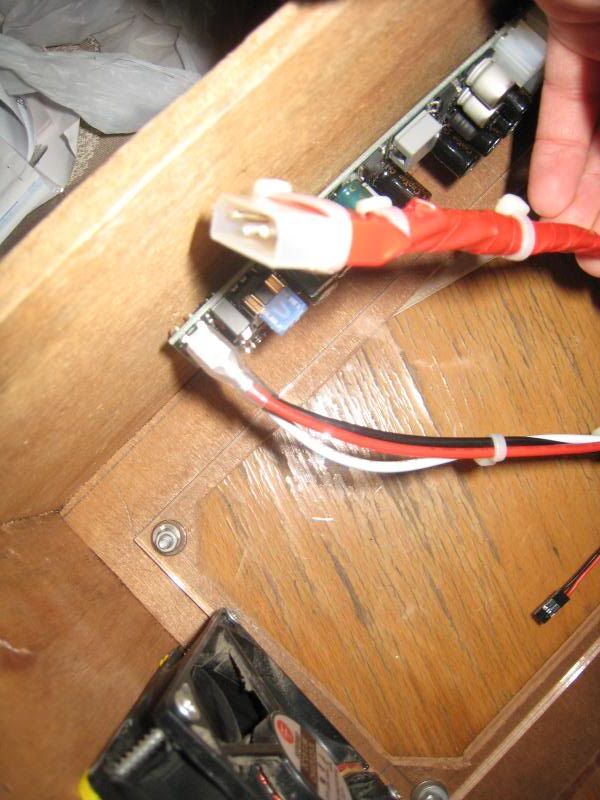 The box was polished with sand paper and Dremel tool so that when I put on the carpeting there won't be any ugly lumps
Carpeting (with glue!)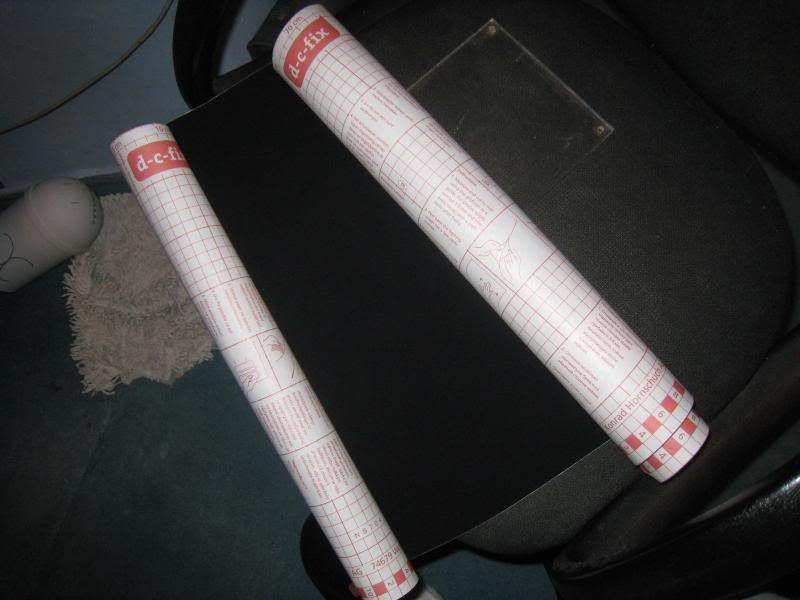 Carpeted everything while covering the holes as well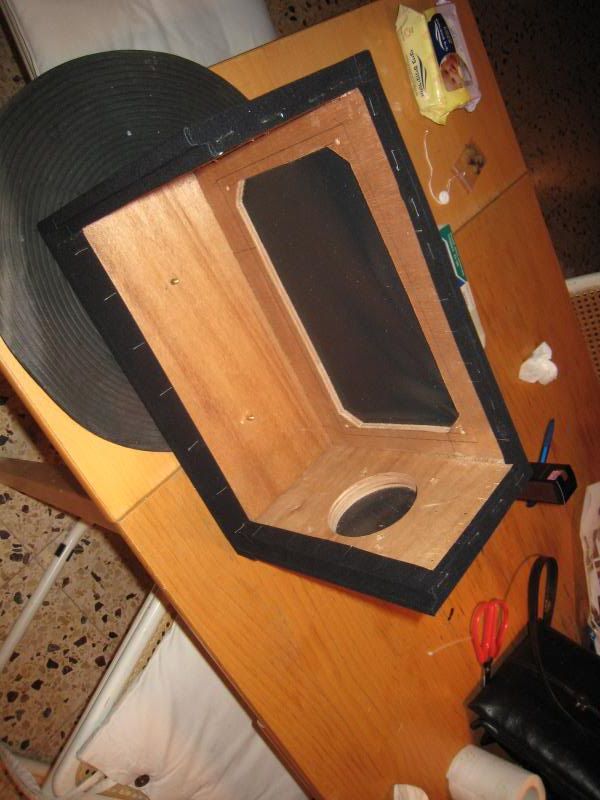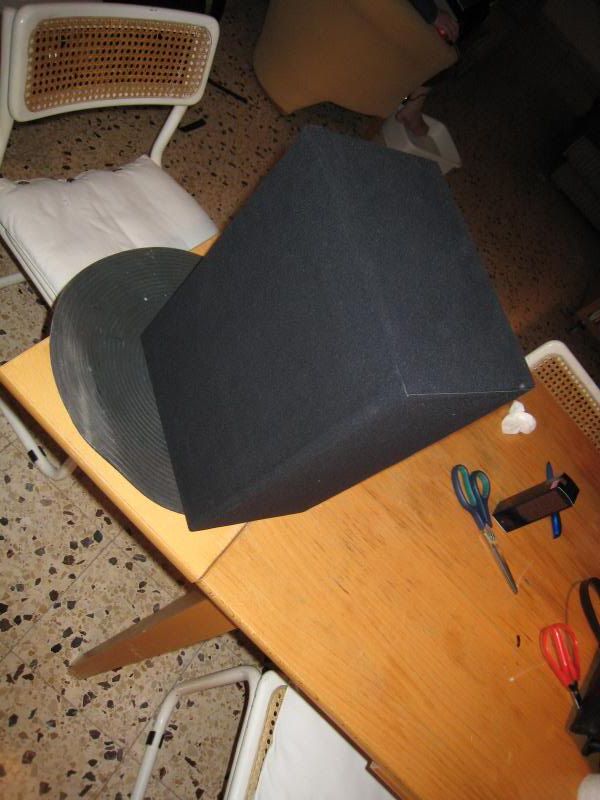 Holes were cut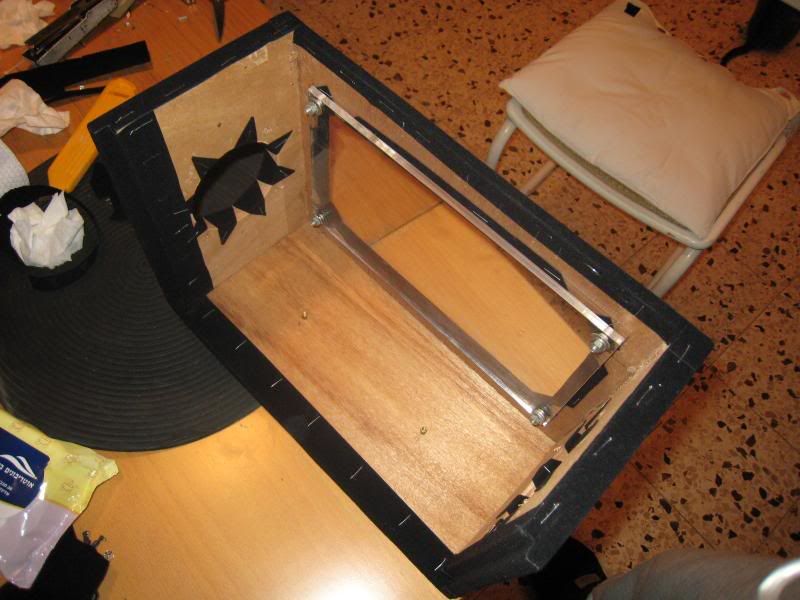 I only had one round fan so I had to cut the other one to fit into the hole better. This will put more open space inside the box which is better for ventilation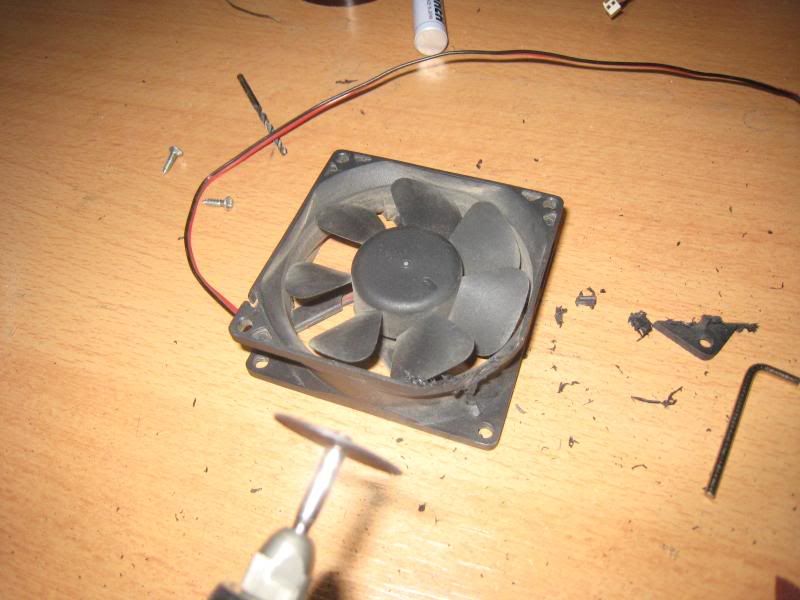 Almost there...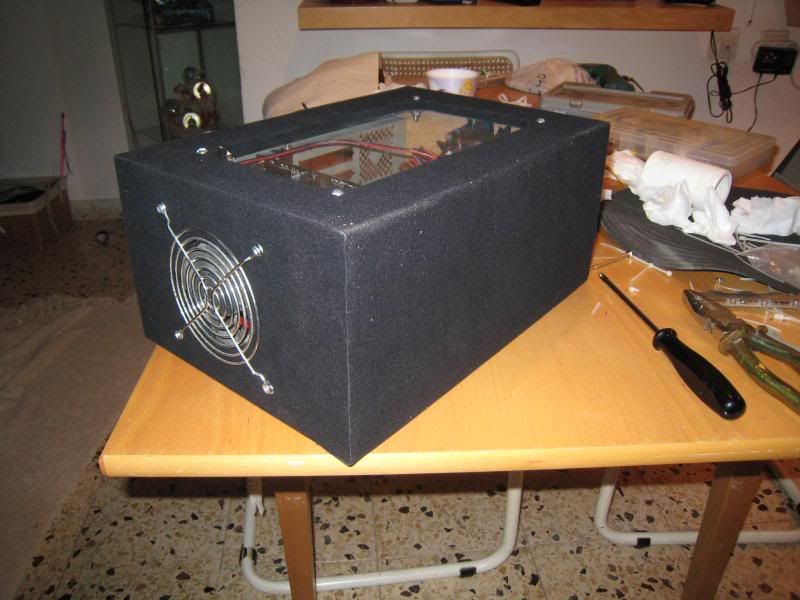 Added hangers for putting the case on the back seat of the car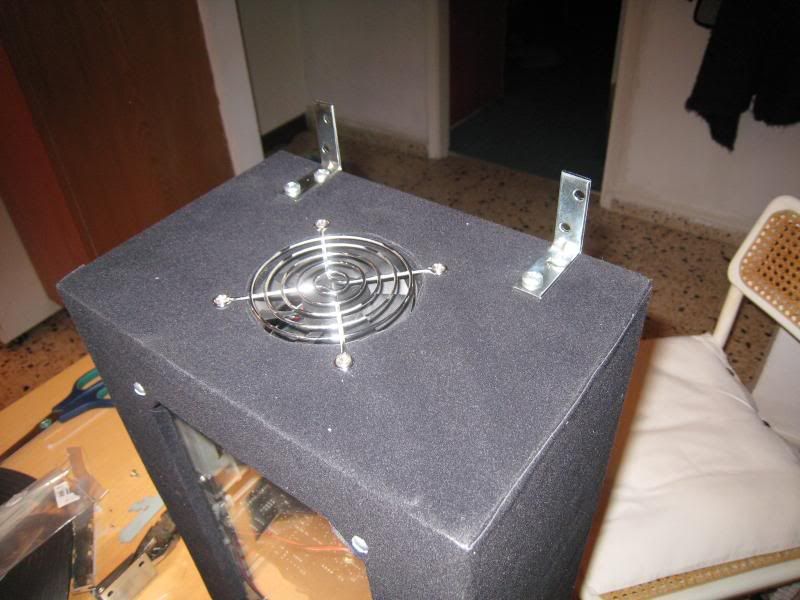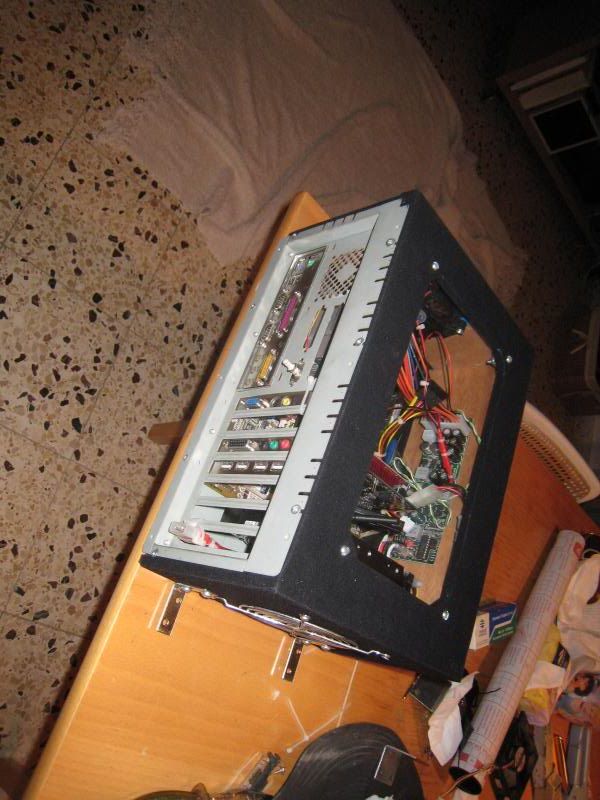 Back of the case.
Attached everything tightly to the case so when the car shakes things won't loosen up or move too much. The PSU power cable was attached to the back as well for easy installation.
You can see the reset button near the graphics card. Later I will put this button on the front dash of the car in case windows hangs during driving.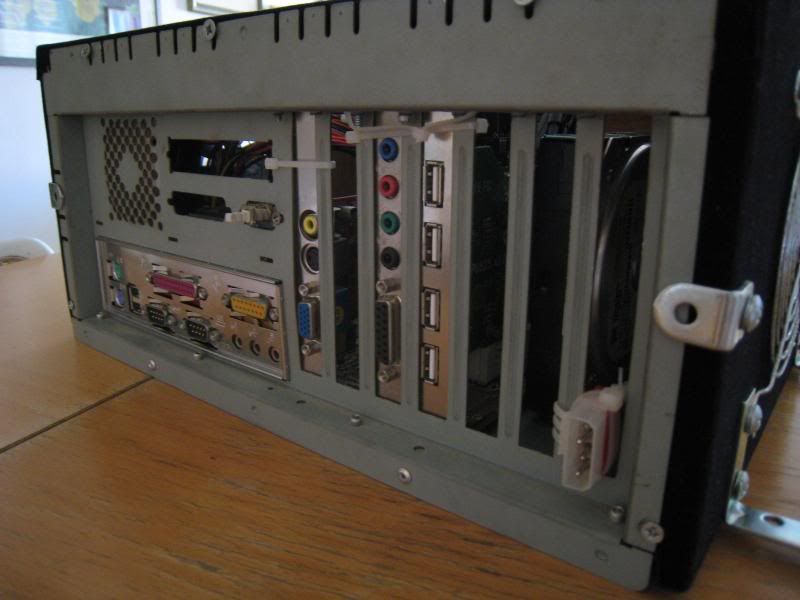 All done
Now I need to test all this.