Carputer install:
Design: 1 day, Carputer chassis: 1 weekend, Dash fabrication: 1 weekend, Install: 1 weekend, Software: 1 weekend
Features:
* Old desktop computer: AMD 3500+, 2GB RAM, 160GB HD, Radeon X850 XT 256MB.
* Opus 320W power supply, Griffin Powermate volume knob, 7" Xenarc 700TSV Touchscreen, Phillips DVD player/burner, Visteon HD Radio (with mitchjs's cable), BU-353 GPS + iGuidance4, Sprint broadband wireless internet, OBD-ii through SCT Xcal2, Backup cam, Front cam, Roadrunner front end on WinXP
* Stock Shaker500 door subs & amps, cheap aftermarket amp powering stock speakers, Alpine Type-X 12" sub & Alpine PDX-1.1000 amp in the trunk
Credits:
Inspiration:
Hessian
. Thanks to your writeup on the bondo fabrication, I decided to learn how to do it myself.
Backup cam:
Hags1
. Made a great writeup on backup camera mount.
HD Radio cable: $24 from mitchjs. Works great, GREAT DEAL.
Link here
.
Video(s):
Front cam video (camera in driver side sun visor):
Before:
After:
External USB port in cig lighter location (from mp3car.com):
Backup cam (power to camera wired to backup light):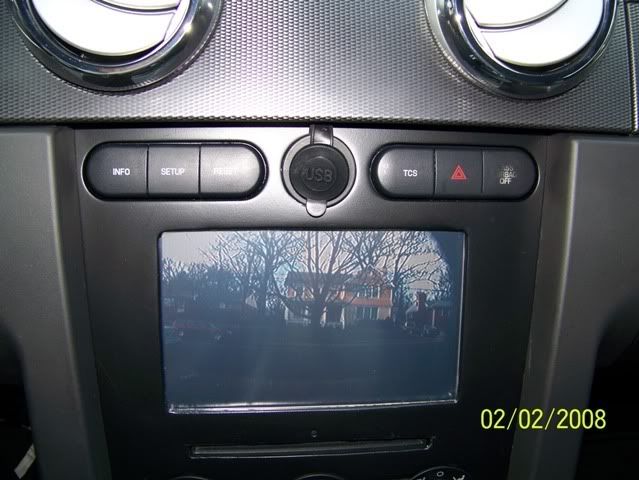 Griffin Powermate volume knob (temporary until I get a smaller volume knob integrated into dash):
OBD-ii programmer/scanner SCT XCal2 stows away in glove box and is permenantly connected via USB to show engine stats: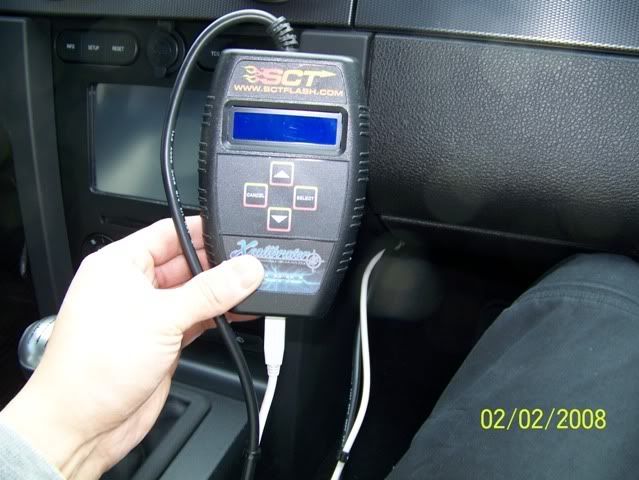 Trunk (carputer on left, amp rack in center, Alpine Type-X 12" in Scosche Mustang enclosure on right):
Trunk at night: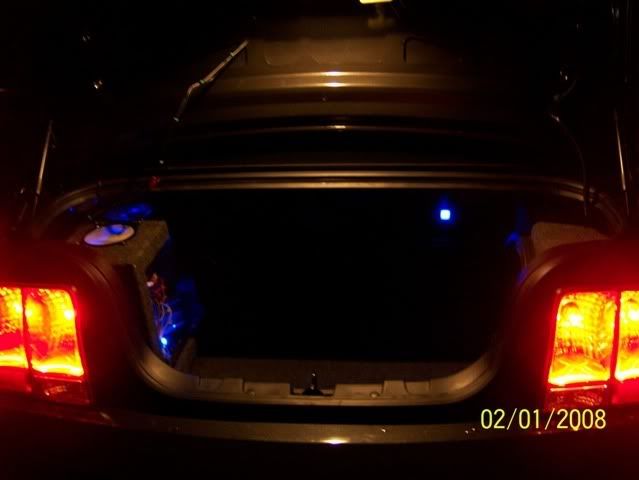 Carputer at night:
Backup camera in trunk keyhole location: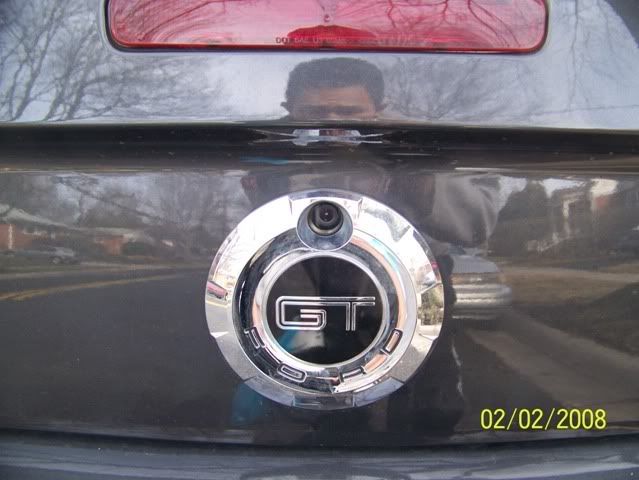 Update (2-27-2008): added plastic tubing around exposed wires and painted brackets black.