So I bought this CAR PC from a friend last March or so and was going to install it but yada yada yada...it sat in my garage for a long a$$ time.
So I find it last week and think what the hell might as well install it.
The hardest part was deciding where to mount the monitor since I have a Pioneer AVIC-Z1 Navigation Unit installed in my dash so all I want the Car PC for is Internet, DVDs, and Diablo Predator Datalogging (The mounting point shown below).
Thats a lot of stuff huh: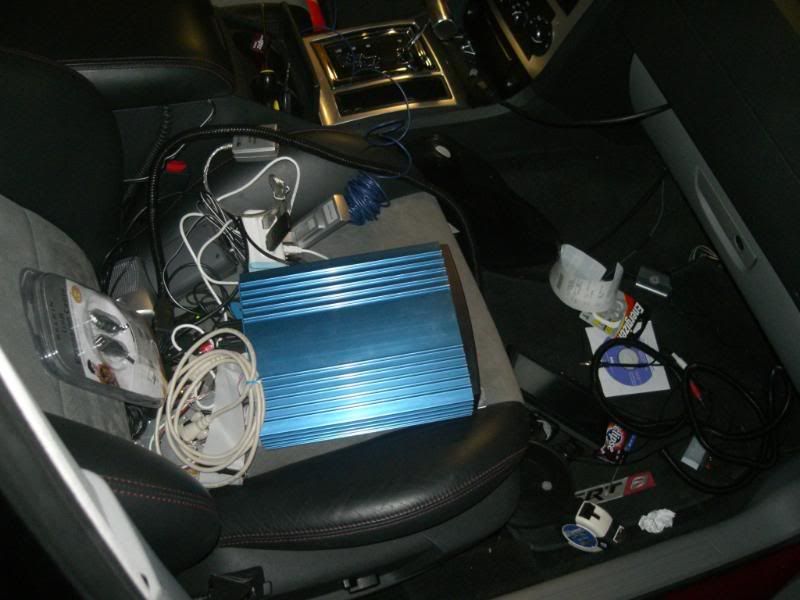 Chose under the Passenger side dash and this location is out of the way of the heater blowing and does not really compromise foot room:
Voom PC with the IDE cable sticking out to connect the DVD/CD player to: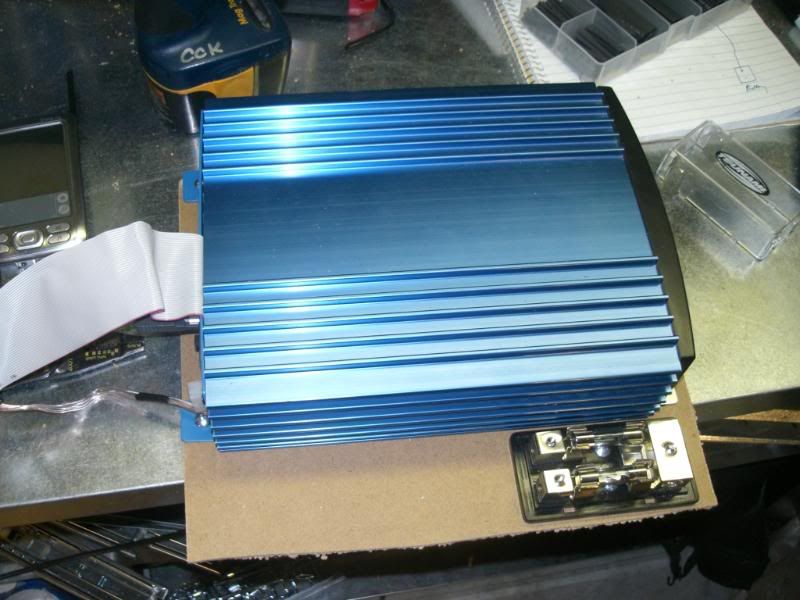 Inside the glove box I have my 4 port USB hub with: AT&T Network Internet connection (Used it a lot already, very nice), Receiver for my Wireless Keyboard (It has a trackball on it and works really well), Diablo Predator Connection interface, and my connector for my memory cards:
DVD player is mounted under the glove box for easy within reach in a temporary box I made out of thin aluminum:
And for the monitor mounting I used a suction cup mount I bought for taking video while racing...it doesn't come off accidentally and allows me to have the monitor out when I want to use the PC:
And it stores nicely here when not in use: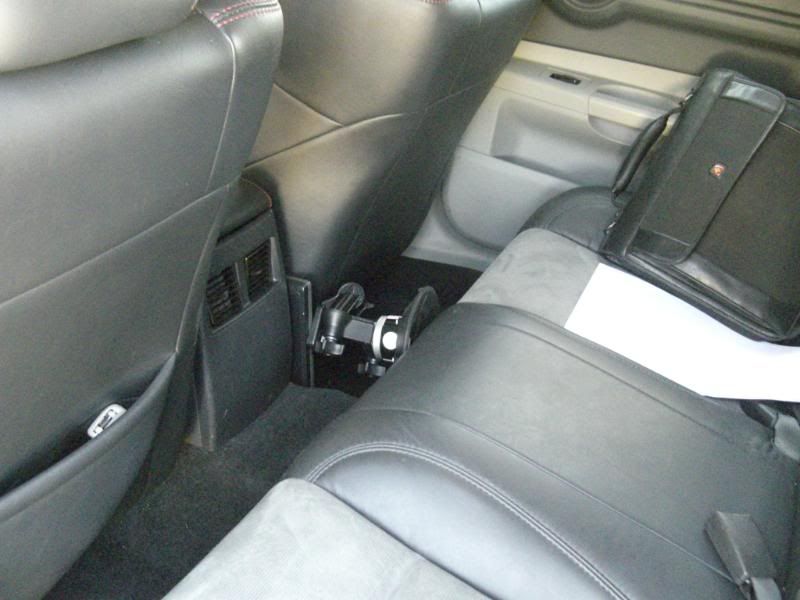 Power is done thru the ON/OFF Toggle switch on the bottom right of my vent replacement panel (I ran the ACC and Power wire to this power source so I can completely turn everything on and off with one flick):