Well after a good while, i have finally finished my peugeot 206's carpc and ice!
Specs:
PC:
1Ghz Via Nehemia
512mb RAM
80GB HDD
DVD/RW
Xenarc 700TS Touchscreen
Philips Cam
USB GPS dongle
Centrafuse SE
Arkon 7" screen
ICE:
Sony CDXM-9900 headunit
JL 4-way amp for components + centre speaker (mmmm 5.1!!)
Audiobahn A1500HCT amp (half metre long amp for the subs!!)
2x A1200N subwoofers
JL 3-way components in the doors.
Pics::
As i have only just finished it this evening, only a few slightly blurry pics (apart from the boot install that was finished a while ago), will give it a go with a proper cam tomorrow!
Also, I have decided NOT to attach the second screen to anything so that it can be passed around - e.g. if i only have one passenger in the front they can watch a movie on it and i can have navigation up, but if i have passengers in the back as well then i can pass that back to them and still have the screen in the front! (i know, the car needs a tidy inside!)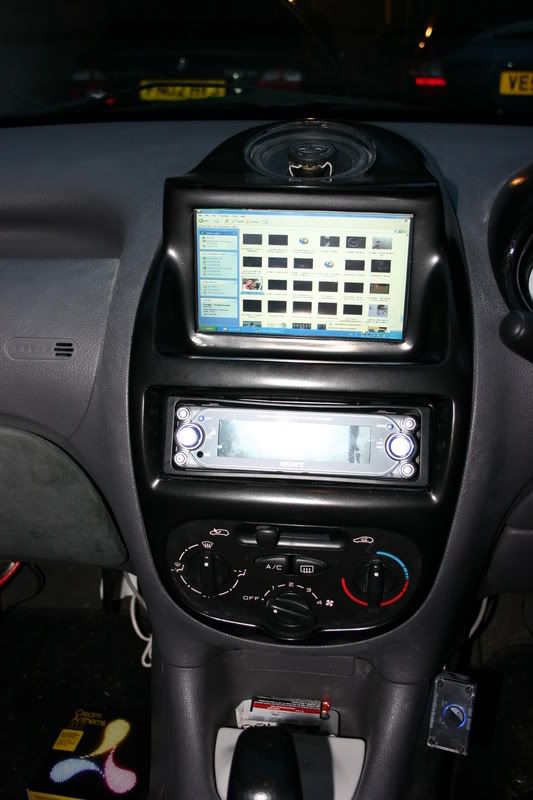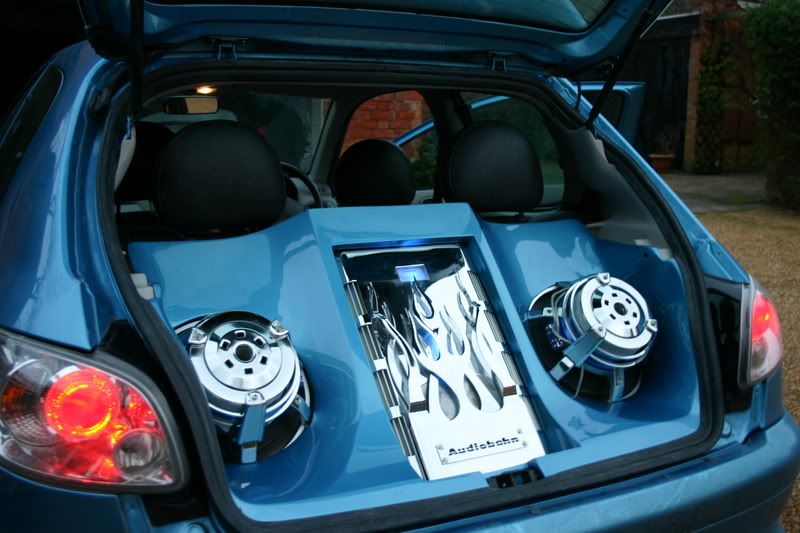 As i say, i will post more up tomorrow if you like that lot!!