When i forst got my truck and i started modding it i never really thought to put a carpc in it, but as i slowly ran out of other things to do i eventually decided to tackle puttin one in.
few pics stock as a rock.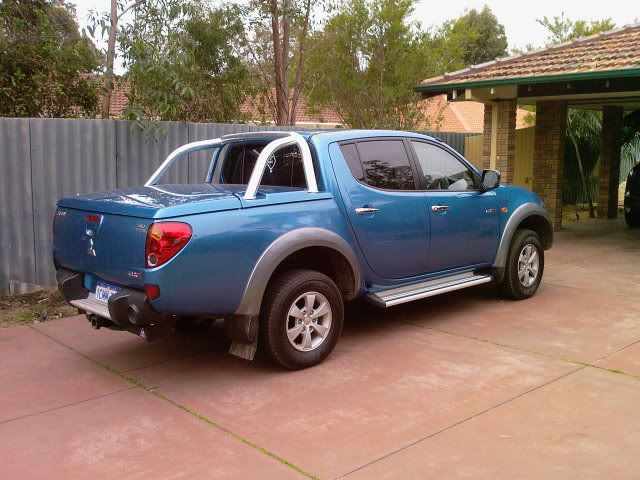 what it looks like now.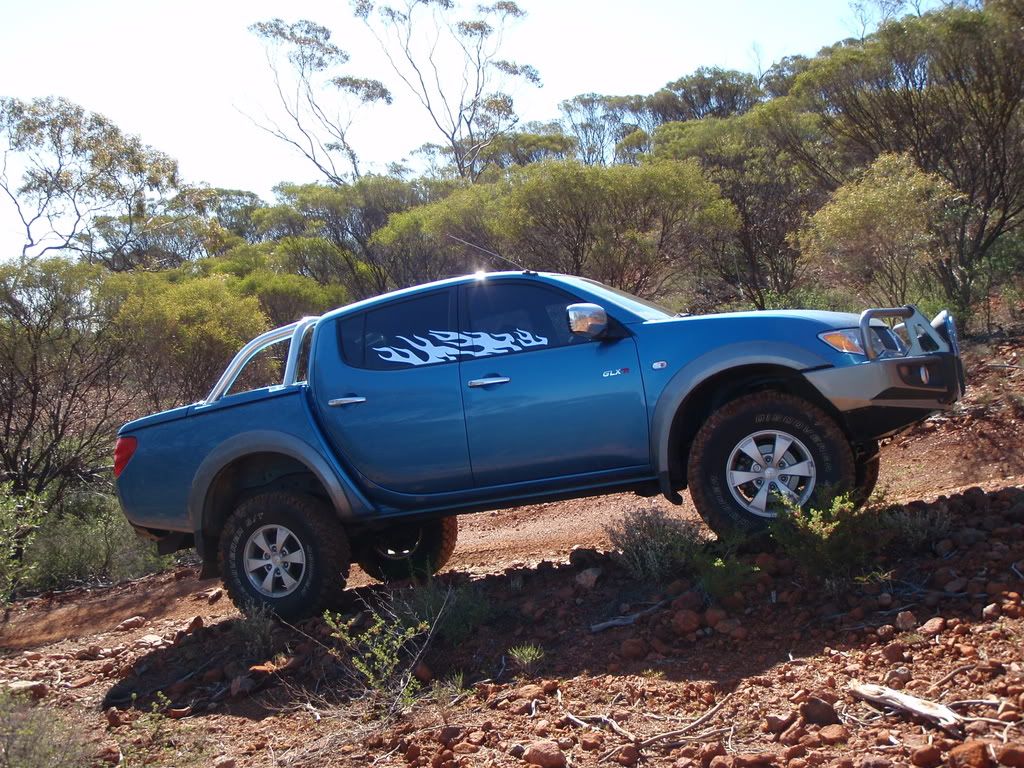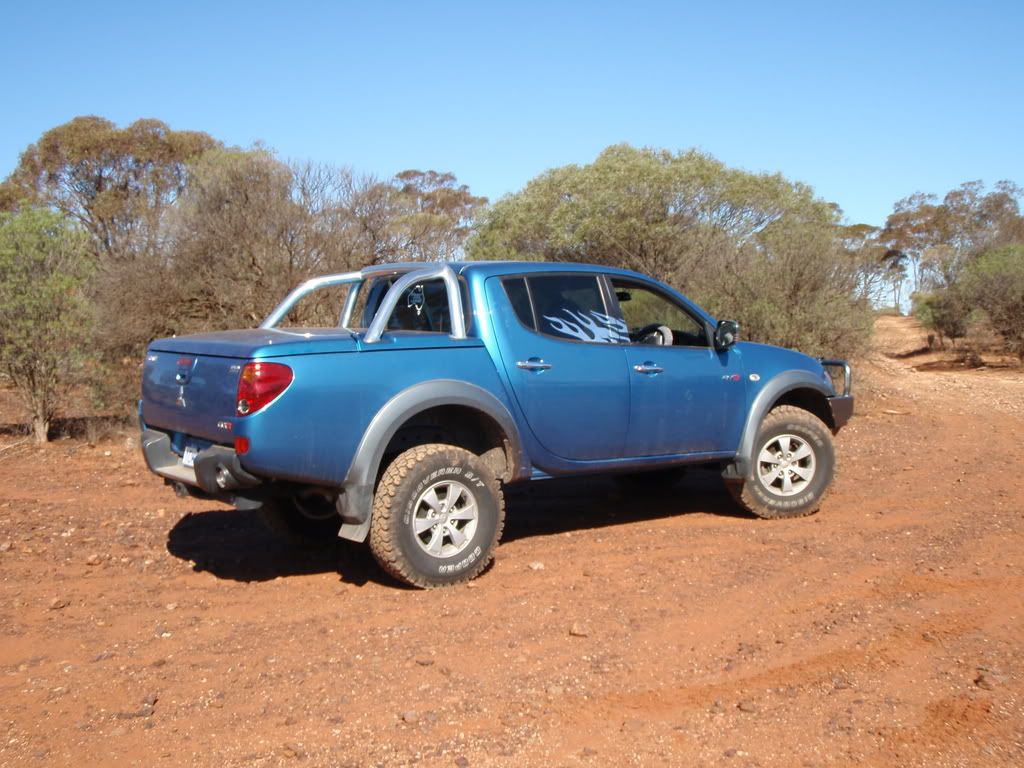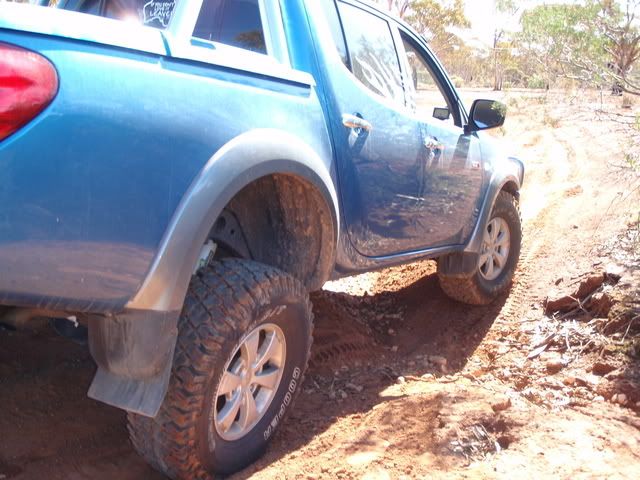 have done quite a bit, but seeing as its a carpc site, i better put up some pics of that.
i used a dell Optiplex SX270 and mounted that under the front seat. powered using a carnetix 2140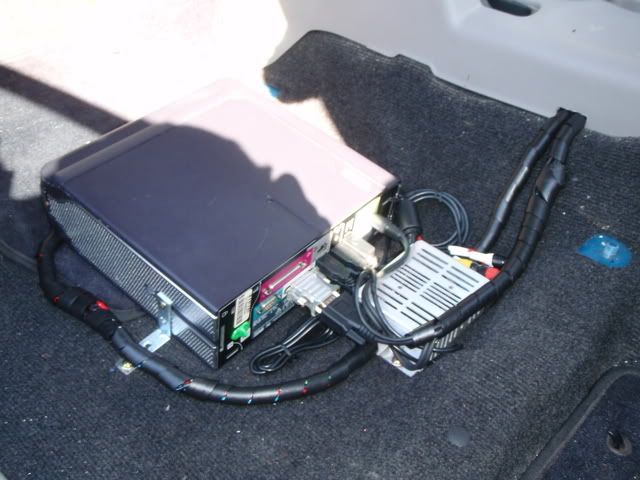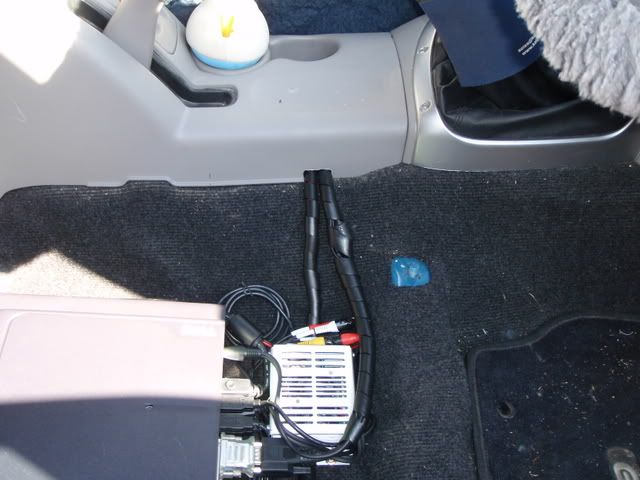 the cables run down thre the centre consol to the lilliput touchscreen in the dash.
I took out the existing surround and modded it slightly to fit screen.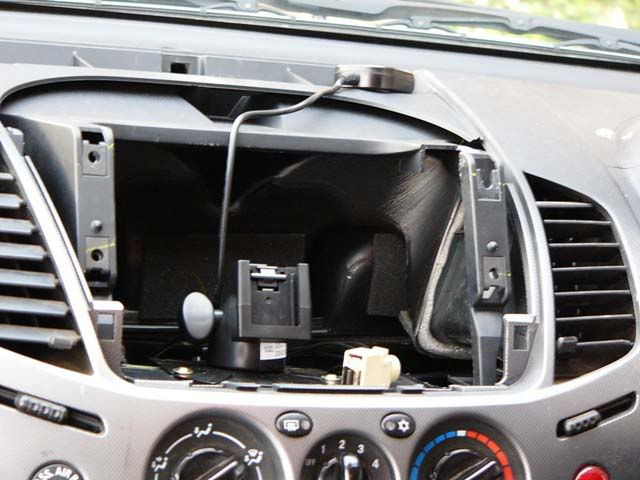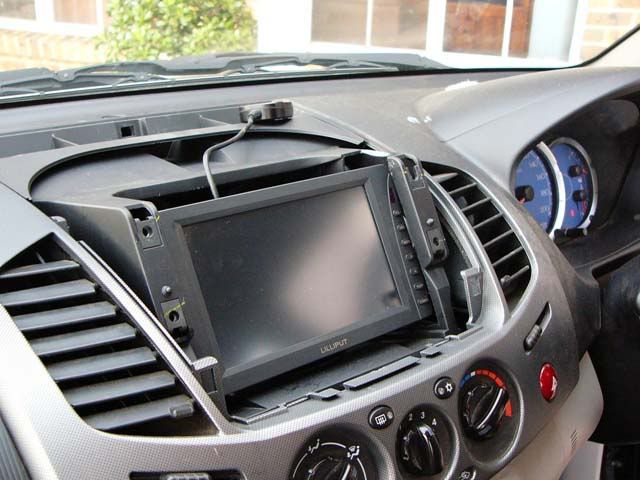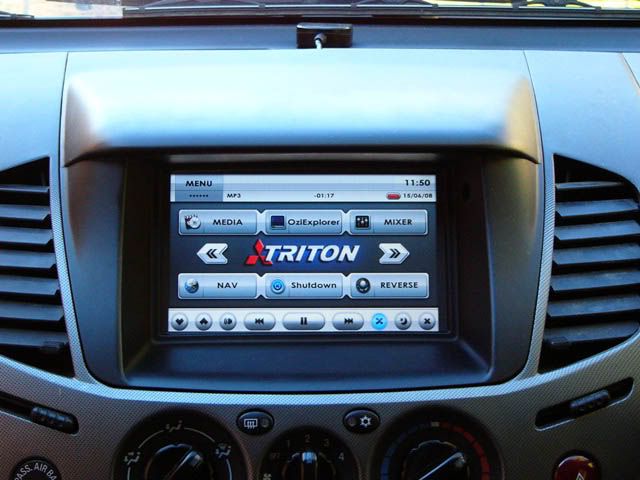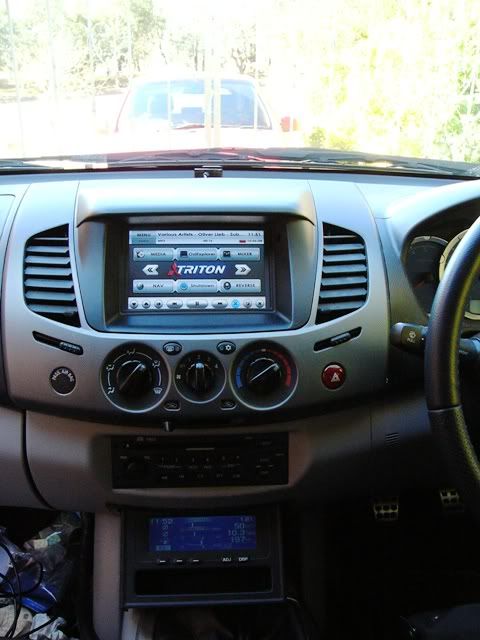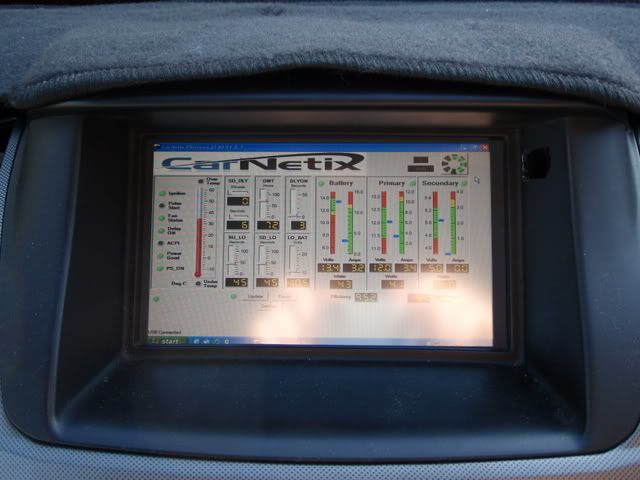 I just added the 7 port powered USB hub today.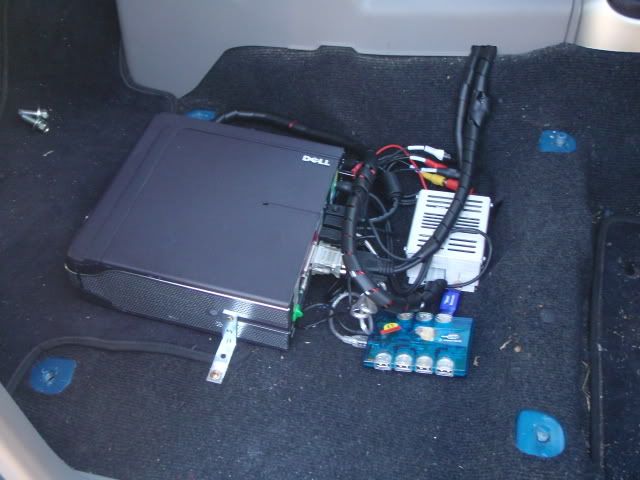 Picture of the computer with seat back in.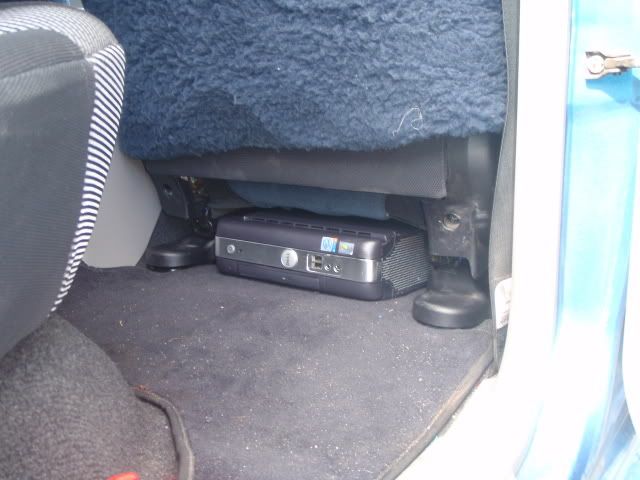 Reverse camera is installed in the back, i actually cut it thru the number plate as the plates in Western Australia already have a small circular symbol there.
few more pics of other mods i have done
boost gauge
adjustable boost controller (and CB radio install)
Extra switches in the dash, one for spotties, one for reverse lights, one blank
shiny one top left is the turbo timer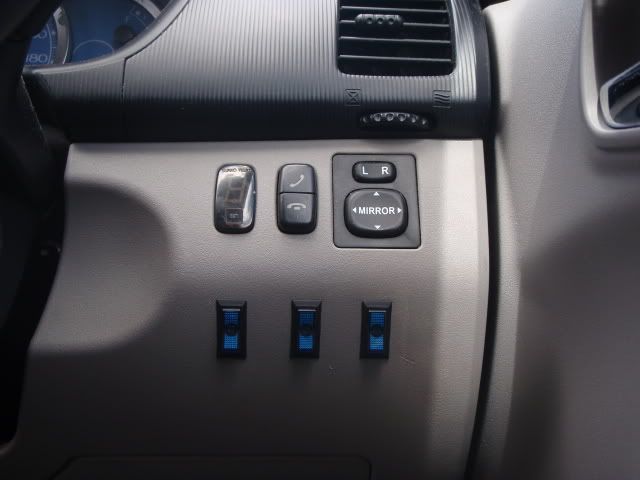 Pioneer head unit
Kenwood amp under the seat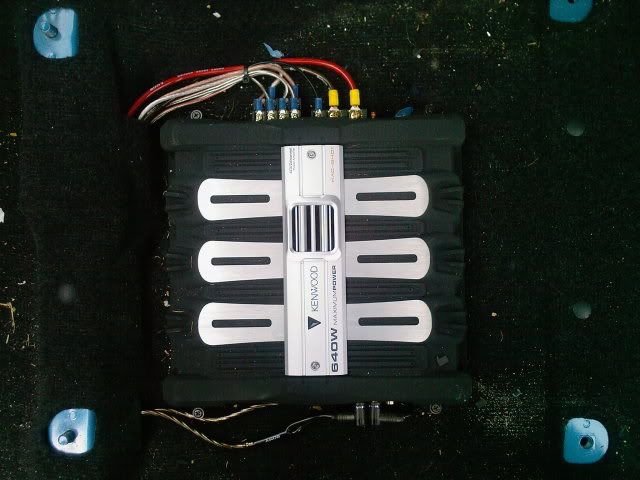 Dual battery setup
And finally this would be my favourite accessory, although it can be the most expensive...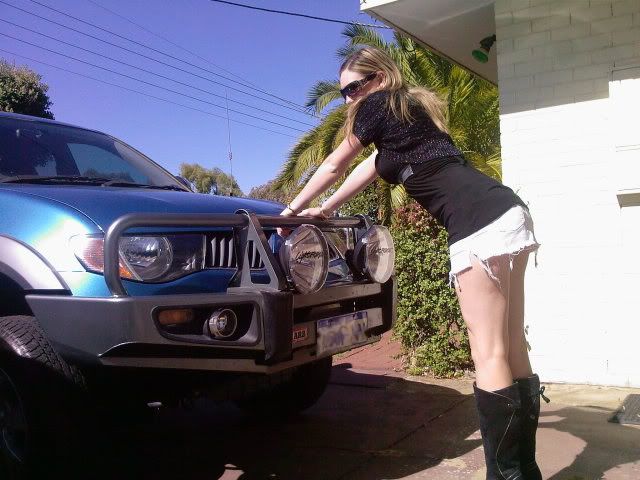 here is a link to my utes shed profile to another site i am on "newtriton.net"
http://www.newtriton.net/phpbb/shed.php?view=1&id=9