Hey this is my first CarPC
Took me 4 days of confusion! and hard graft to get this in and running.
Specs :
Zotac 9300-itx-wifi Motherboard.
Pentium Dual-Core E5200 2.5Ghz.
2Gb of Corsair TwinX Ram DDR2 800MHz.
Fujistsu 160Gb 2.5" HDD.
Lilliput EBY701 7" Touchscreen.
VoomPC2 Case - The zotac fits, but you can't fit a cd with this board, and the hdd has to be mounted elsewhere
Centrafuse Frontend.
2x Kenwood Amps : 1 for 8 speaker system (4Woofer/4Tweeter), and one for Twin 10" Sub in custom fibreglass box (Yet to tidy and make pretty :P )
Photos Follow :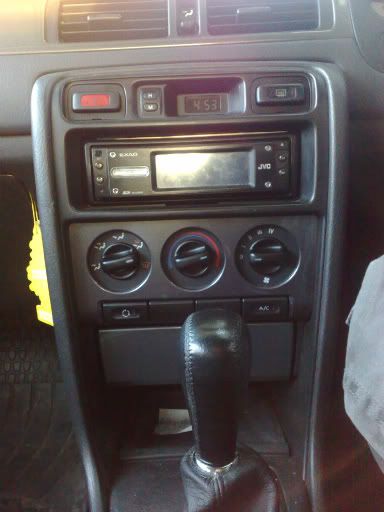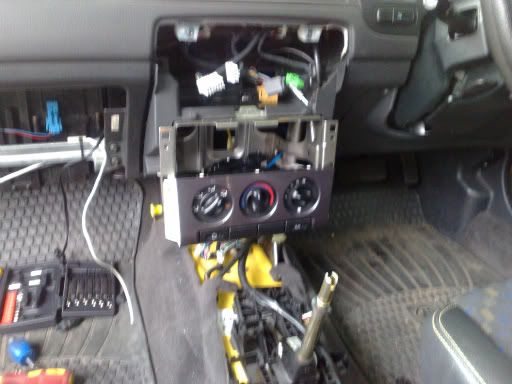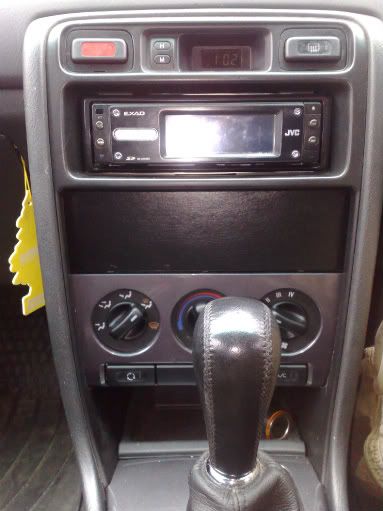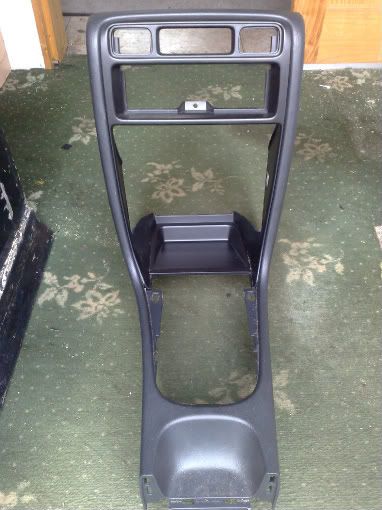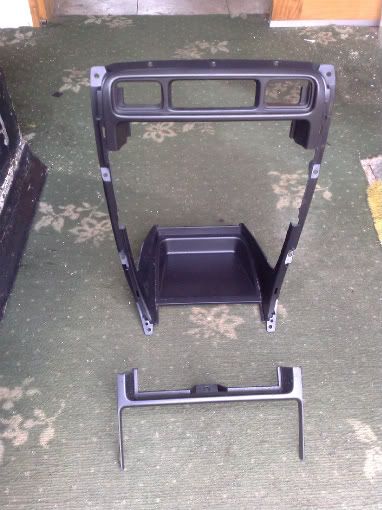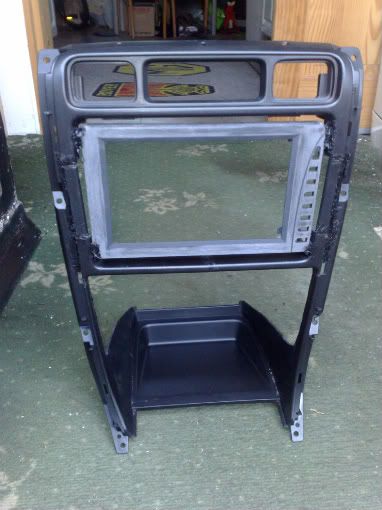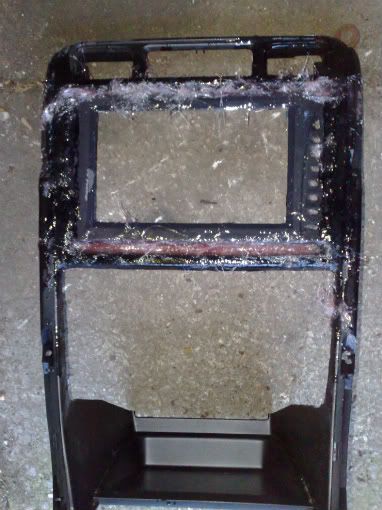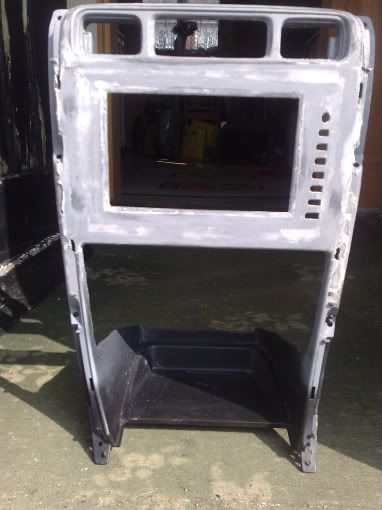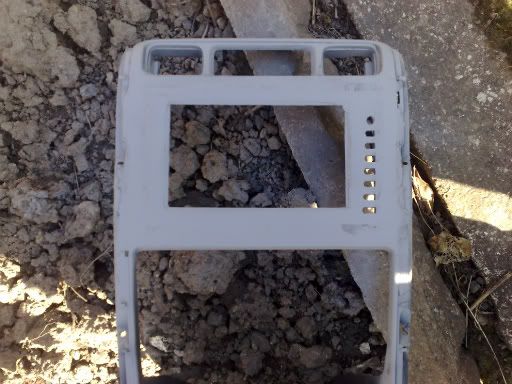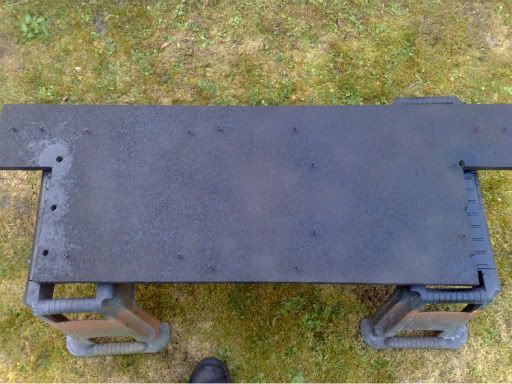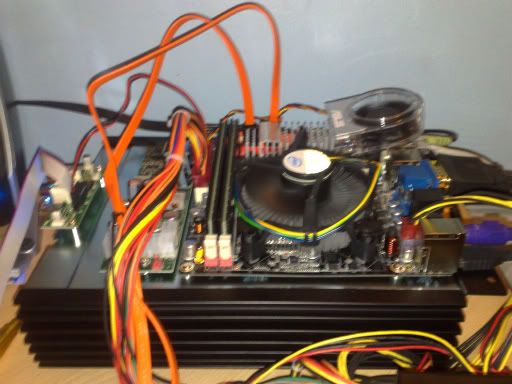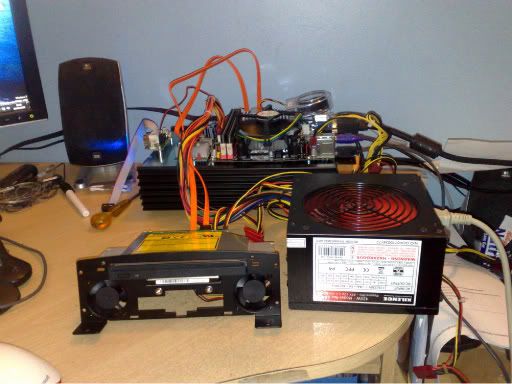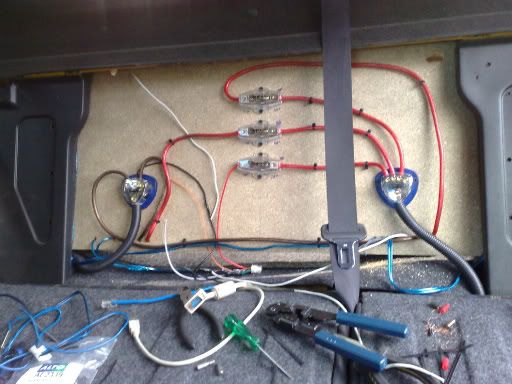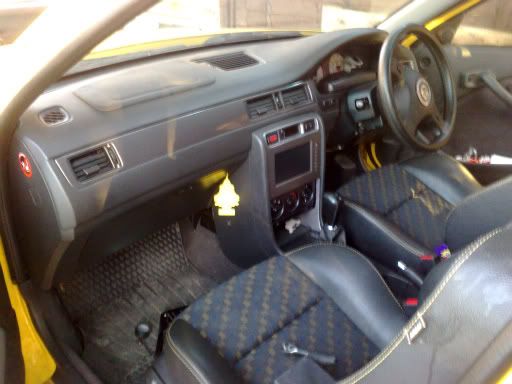 Also sub-box with 2x10" JBL "cheap for the moment.... a year ago lol!" subs in it. Any recommendations of a good set of 10's?
(This was my first FibreGlass Project)