UPDATED HARDWARE, NEW CONFIG POST 10
Last night I finished up installing my carputer in my 2007 WRX. To the best of my recollection the specs are:
Carputer:
Lilliput 7" 629 Touchscreen
Zotac GF8200-C-E Mini ITX Motherboard
AMD Phenom 9600 Agena 2.3GHz Quad Core
Mushkin 2GB x2 DDR2 1066
Seagate Momentus 7200 320GB SATA
Maxtor 7200 1Tb SATA
TRENDnet TU-400E USB Hub
Rosewill USB 2.0 Wifi Dongle
AZiO BTD603-132 USB Bluetooth
Samsung USB Slimdrive
Auzentech AZT-Forte X-Fi Forte 7.1
AVerTV Hybrid FM/TV USB Adapter
Logitech diNovo Mini bluetooth keyboard/mouse
APEX MW-100 Metal Mini-ITX Case (maybe, tried 4 cases so far)
Opus Solutions 360w DC/DC Converter
DEI HD Radio tuner/ Mitch cable/USB-Serial Converter
Gosget BU-358 USB GPS
Streets and Trips 2010
iNav 2011
1x Reverse camera w/IR
1x Front mount camera w/IR
TV Headliner Antenna
OBDLink
2x 25mm fan
1x 30mm fan
1x 90mm fan
1x 120mm fan
2x Linksys 7db wifi antennas
Roadrunner w/Digital FX
Kenwood 4ch KAC-8404
Rear Speakers: MB Quart DKF113
Front Speakers: Infinity Reference 6010cs
2x Kicker 12" L5
2x Audiobahn A1801t Amps
Faux Stock Face plate
Bluetooth Pairing to Samsung I-910
Win XP Pro
Tripp Lite 375W Power inverter hardwired
Initial test last night was great. Temps are all in check, even after a couple hours of me tuning the audio settings. Sound quality is so much better than the stock cd player, even with the amps. Still figuring out all of roadrunner and optimizing the system.
Pics of computer setup will be uploaded tonight
Pic of car: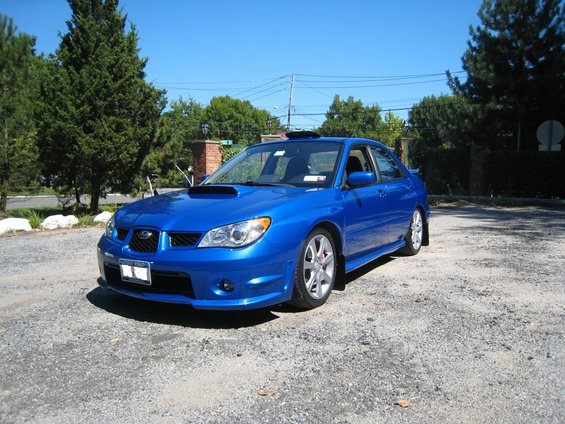 For some reason this is the only "before" interior shot I have: