I have posted my car before but I wanted to share an experience I just had with Andy from CARX24 and Sam from AVElectronic.COM. About 2 weeks ago I was messing around trying to add a PCI card to my mobo and long story short I accidentaly fried my mobo when the card touch the HD fans. So off I went to find a new one. I got everything I needed got it all loaded up and when I went to use CARX24, it only worked for 15 minuts. I contacted Sam (who I got everything from originally) and he explained that the software would only work with the orginal mobo and would not work without a new code. So he got me in touch with Andy I explained evrything to him and offered to send the fried mobo to him. He told me that it was not neccessary and took care of me with a new code. Now I know alot of you use/design your own Front End but for those who do not, give it a try I love it. So a BIG THANKS to Andy and Sam.
Now a bit about the car.
VIA EPIA M10000G Mini-ITX Board with 1g ram
500g Hard Drive
DVD player in glove box
Griffin Powermate
Navigation Multi Audio-Video Switcher
If you have a factory screen and don't want to take it out try avelectronic.com their Nav interfaces they work perfect.
Main Screen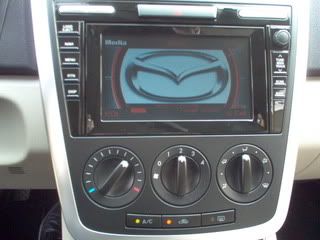 Media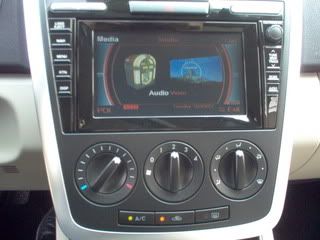 TV Tuner (Built in to Nav Unit)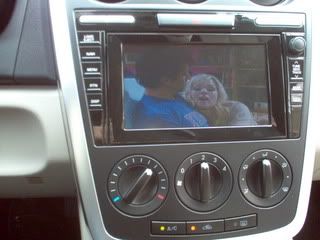 Power Mate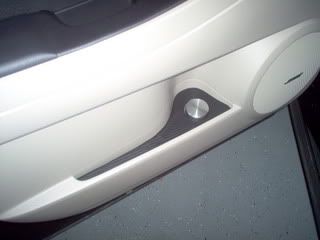 Nav Interface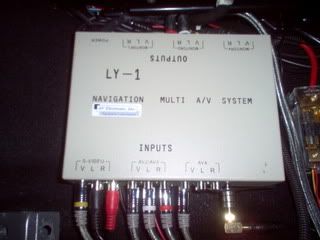 PC in Center Console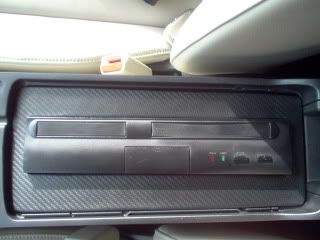 I will post a video of the PC in use soon. Thanks!