Second installation in my second vehicle (
See my other installation
Parts List:
Hardware:
-
Acer Asipire One 8.9" 1.6ghz Netbook with the GMA950 Graphics Controller, Wifi, bluetooth, etc.. all the interfaces needed, enough horsepower to do the job.
-
Lilliput 840x480 LCD with LED backlighting @ 450nit Brightness (resistive touch screen, not capacitive[yet])
-
Bybyte.com double din EBY701/629 framing mount
-
SIRFF III USB GPS Antenna
-
Bluetooth OBD2 interface
-
Arduino USB programmable board for controlling RGB ambient interior lights, turning on and off component's relays in/outside the truck, tap into temperature sensors, also could be used to be programmed to run the HVAC system... will take a while.
-
Plastic wire flume and wire fittings.
-
Some thin stainless steel to mount the computer inside the dash.
-
Mini-box.com USB Programmable DC-DC Power supply.
-
12v 17mAh Lead Acid Backup battery
-
12V 40 AMP solid state relay (to isolate the computer system's power from the truck's main power, computer will only rely on the small 12v Lead acid battery with key in OFF position)
-
USB Steering wheel control board to use my factory steering wheel controls.
-
Wire hardness to tap into the factory Rockford Fosgate amplifier's low level RCA inputs for full range audio, less cutting of wires, no messing with factory audio wire harnesses.
-
600w RMS Sony amp for subwoofers
-
Under rear-Seat dual 10" carpeted subwoofer box
-
Two Sony Xplod 350RMS 10" subwoofers
Software:
-
Garmin Mobile PC GPS Software
-
License for Centrafuse 3.0 Front end media system software
These are all cellphone snapshots of the progress of the installation so far(i'll have more soon, maybe some demonstration videos too):
The Truck: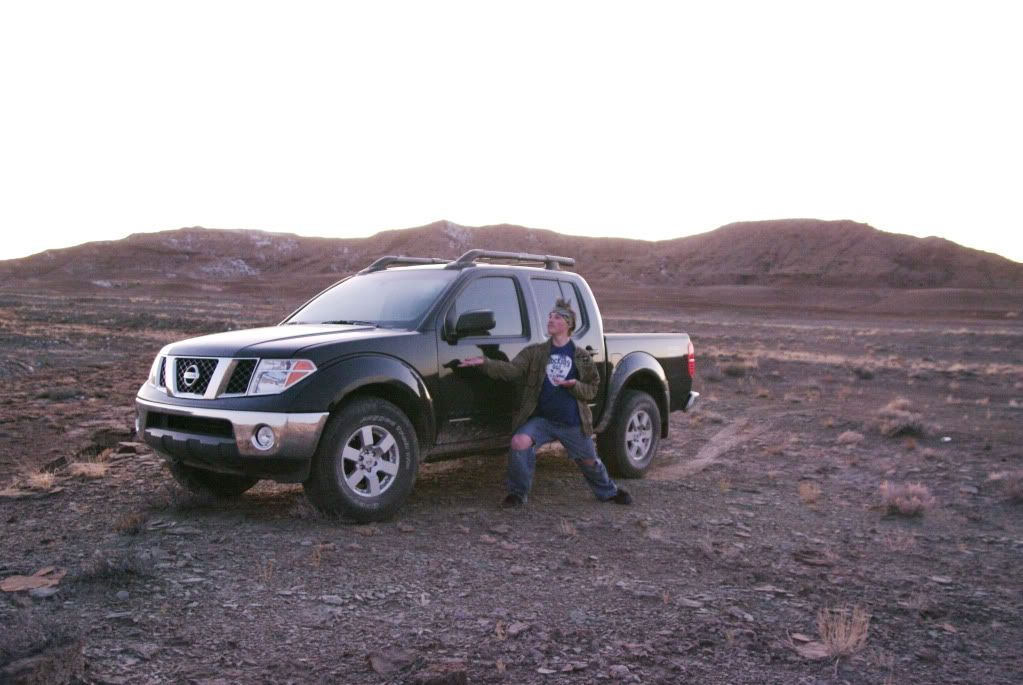 Soldering wires to the power button of the laptop's motherboard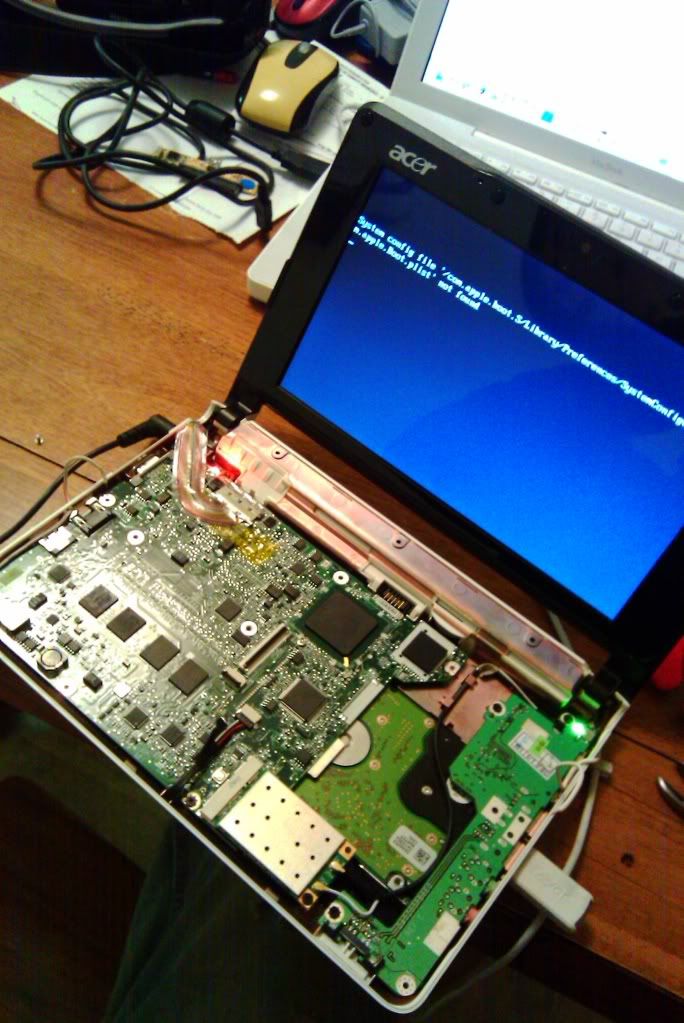 Installing the LCD into the double din mount bracket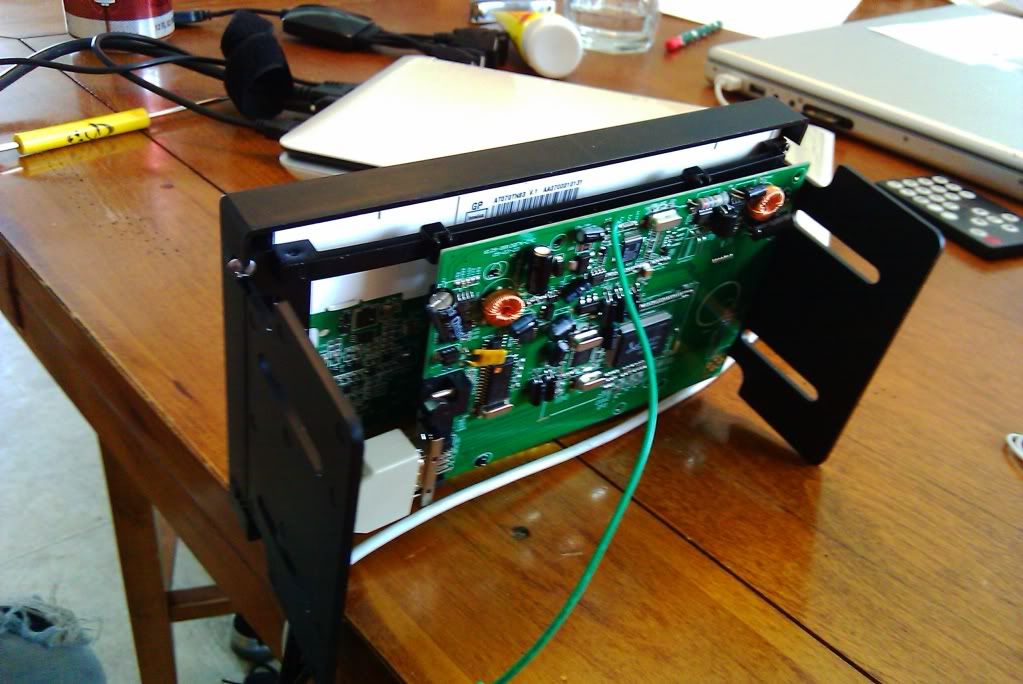 Getting all software installed and configured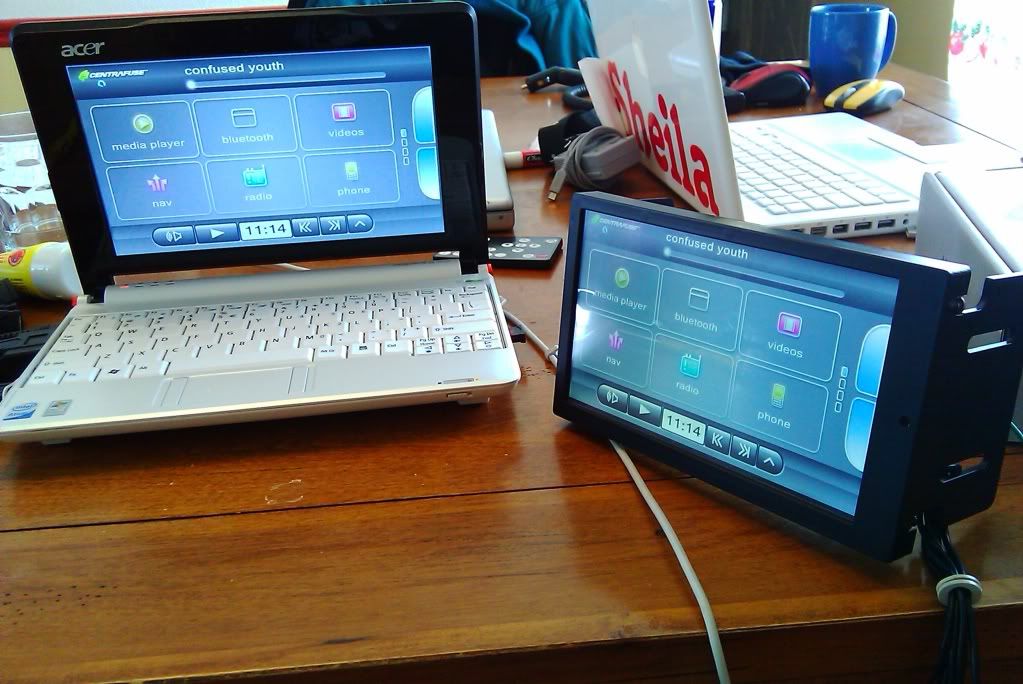 Taking the dash apart, hooking up the audio harness and RCA cables, zip tying wires, trying to make things look neat the best I can, installed computer behind the clime control unit in the lower dash:
Getting the LCD installed and lined up with the dash stereo bezel, if you look real hard, you'll see where the computer is installed down lower inside the dash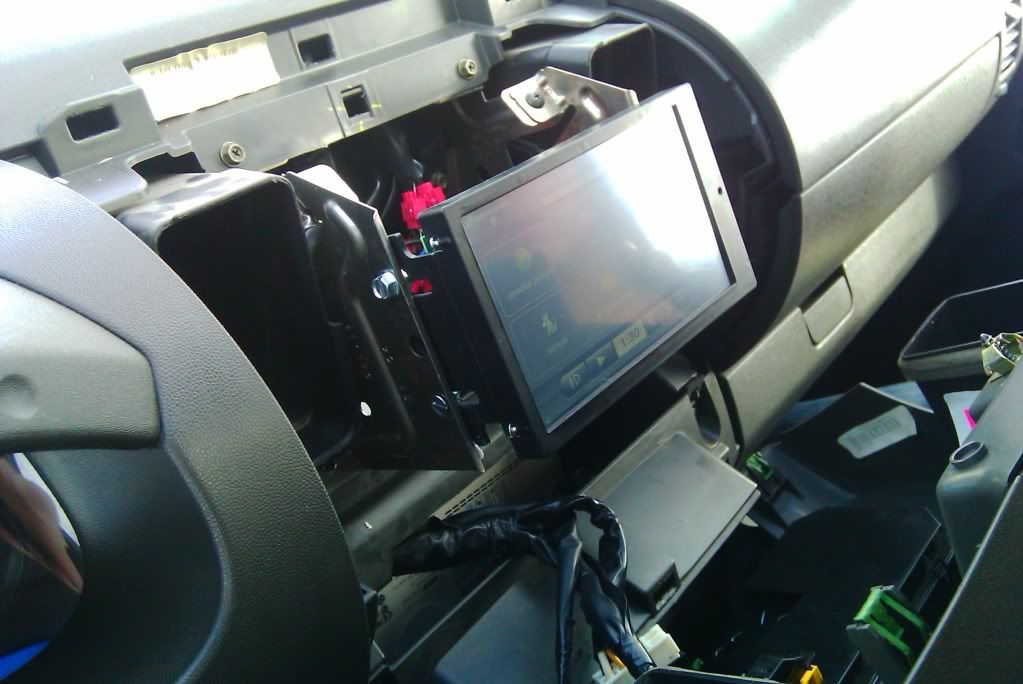 Closer Look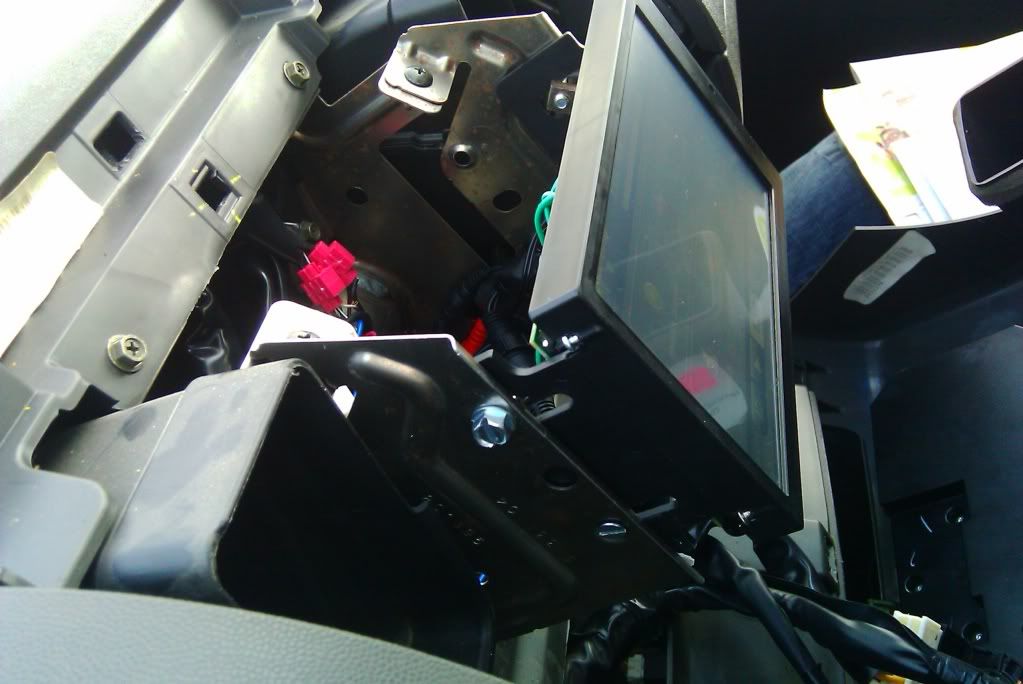 Looking alright so far...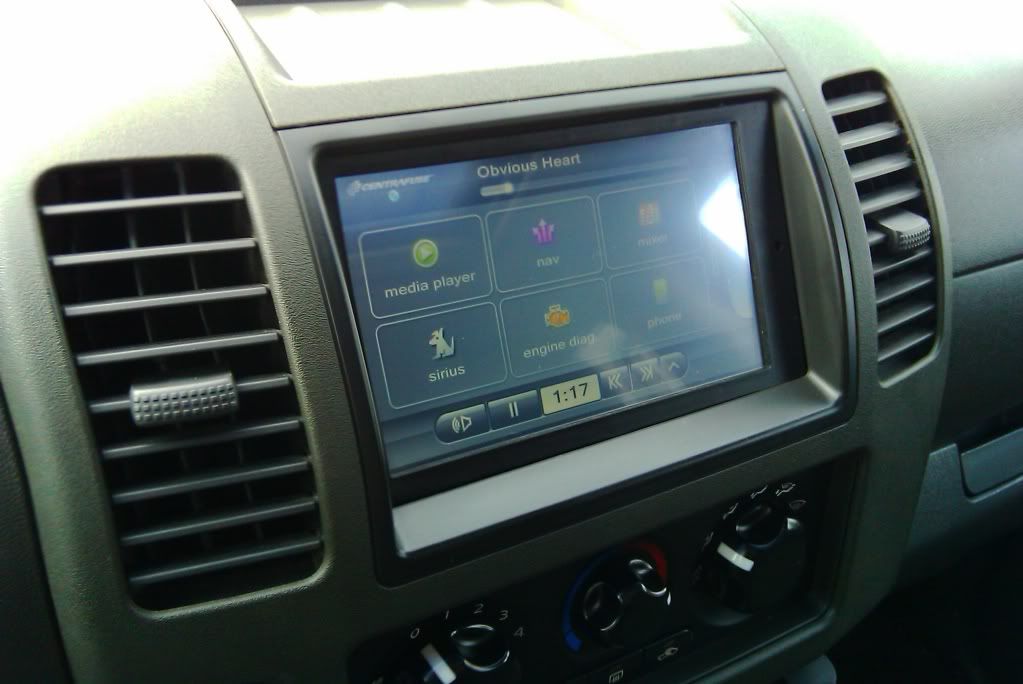 Glare isn't terrible for a mid-daylight shot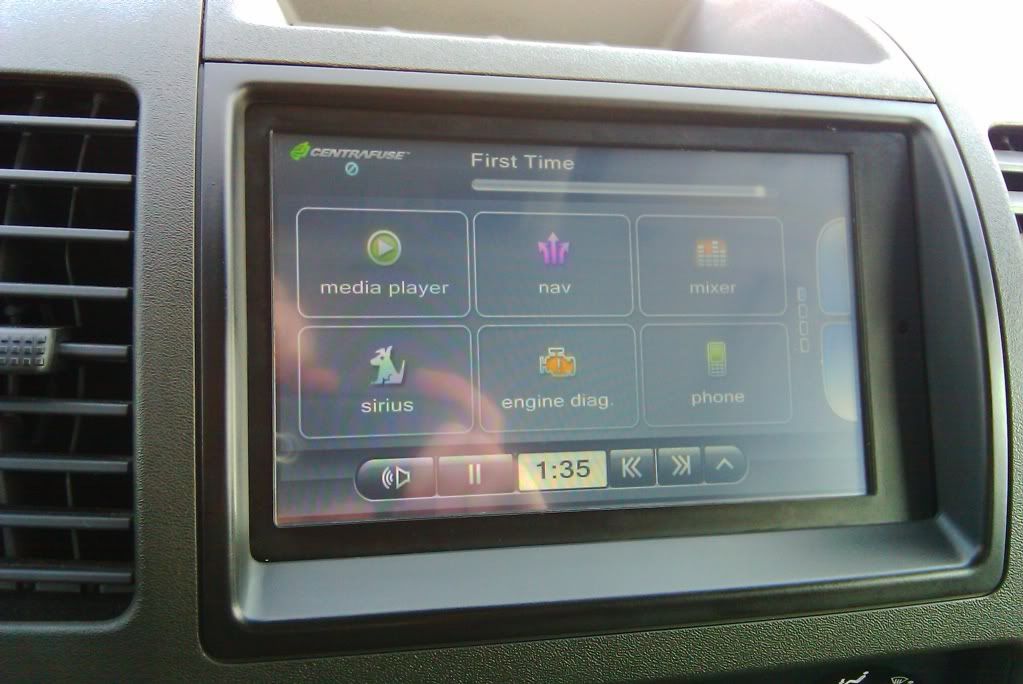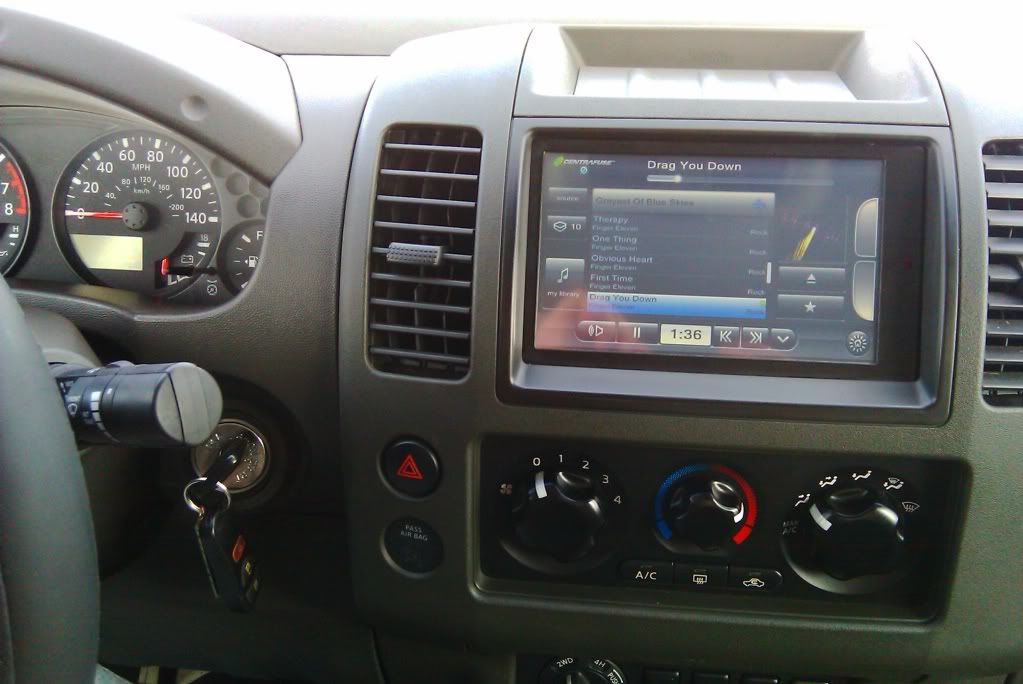 CB radio installation, got a 80watt 5" loudspeaker installed too for PA, ooo yeah.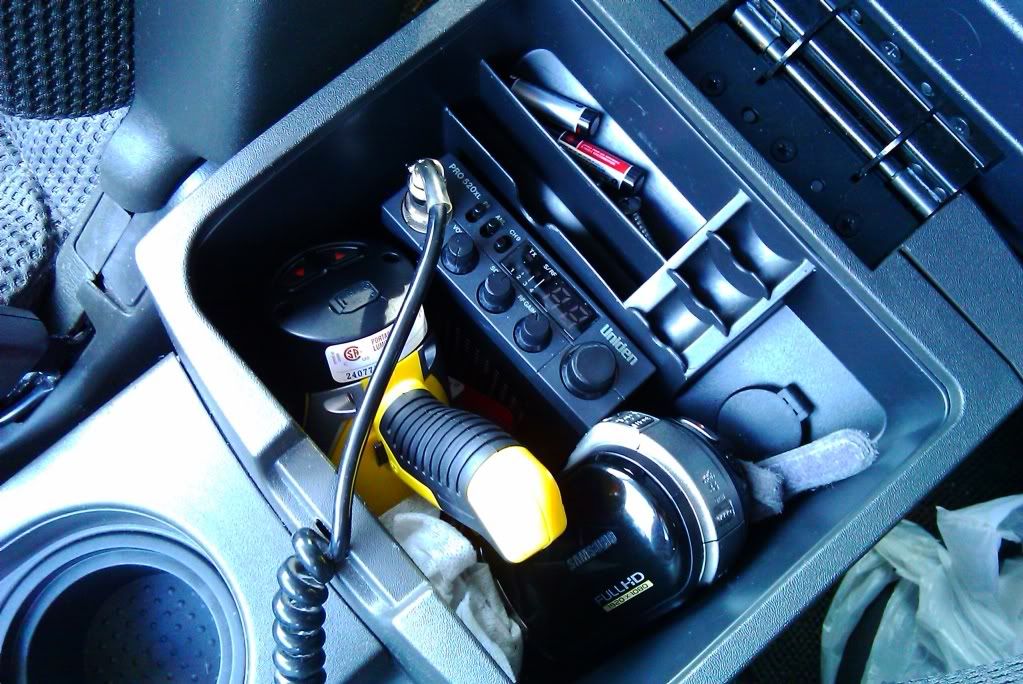 The rodeo, and the frontier:
More soon, still waiting on my USB GPS antenna and USB Programmable power supply.