Two years ago:
I bought the Jeep brand new off the lot in 2006 with 6 miles on it. It is a V6 3.7 Grand Cherokee 65th ann. edition.
Here are the pictures of day one when I came home with her: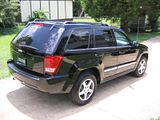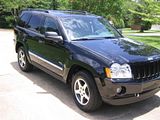 Stock dash: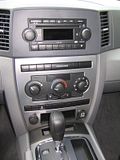 Then the mods began...
I blacked out the taillights and debadged: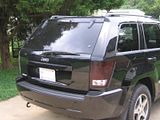 Added a brush guard: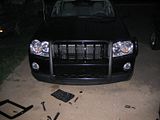 Put in the Mac mini and screens: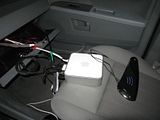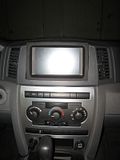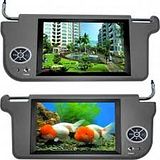 To power it I added a batcap battery: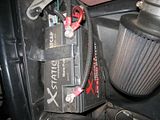 A PAC 80 battery isolator: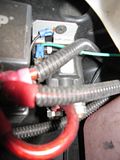 3 Fuses for electronics: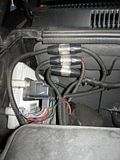 Carnetix: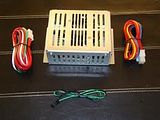 Rockford Amp to power the speakers: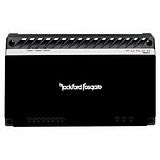 I was good for a while... then I redid my dash. Newer housing for the screen, moved info button bar to the lower bar where I only had the ESP button, added Griffen power mate to control Mac, added JVC El Kameleon kd-avx44 radio below screen, hardwired the radar behind the dash and moved it to the top left of windsheild. You will see that there is a blank space to the left of the radio. The ESP button will go here.
And I put in a JVC El Kameleon kd-avx44 radio: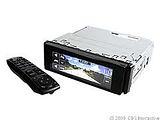 Now this is how my dash looks today: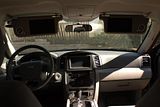 Updated pics from today:
INTAKE: ( Home made, no brand name. )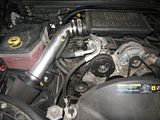 BRUSH GUARD WITH EXTRA LIGHTS: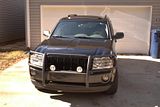 I try to keep things looking stock as much as possible. The less people think that I have in here the less chance I have of them breaking into my world and stealing all that I love.

** SOON **
I plan to use two USB monitors for the headrest for the people in the back to watch. Then after that is complete I am taking my Jeep to a friend who will recover the front and back seats in dark slate leather. The back windows are tinted dark so the screens will not easily be seen from the outside.
These are the USB monitors that I will be putting in soon. So technically I will have 5 monitors if you count the 3.5 on the radio.
Samsung SyncMaster U70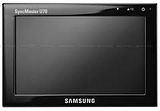 The JET stage 1 chip
Rear bumper guard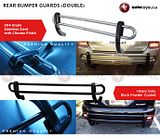 Euro tail lights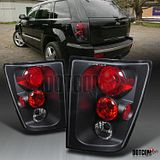 Tail light covers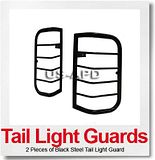 If anyone knows of a site other than Ebay to save some money for these items let me know. Thanks.
Let me know if anyone wants more info or pictures...