A few modifications from the original design.
Put the project on the back burner for a while, then had a couple of hardware failures. Replaced and upgraded the screen and motherboard, re-wired, etc..
I custom designed the computer's main case in Solidworks and had it "printed" on a 3D printer from ABS plastic.
You can see that the VGA and USB connections have been routed through one single connector.
I cut the ends off a regular USB and VGA cable and put my own ends on them. This way I have only one connector between the computer and the display, and the cables are the exact length that I want them to avoid having several feet of cabling coiled up somewhere.
I custom made the display's bezel and modified the lilliput's video/power/usb connector. Again, one connection just like it would be if it was a factory system.
The USB hub behind the screen is where the GPS receiver will plug in.
Overview of system.
Power supply still needs an enclosure and I don't have access to the machine that made the computer's enclosure anymore. Any ideas? I might just break down and buy a PSU with the right enclosure. Thank you Opus for not making one.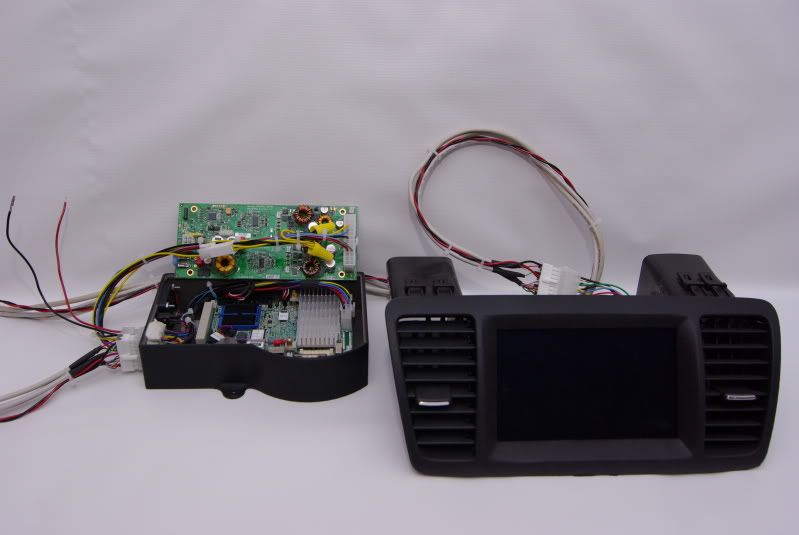 The two large white connectors on the side of the system:
The smaller one brings power into the computer, the large one connects USB, VGA and power to the display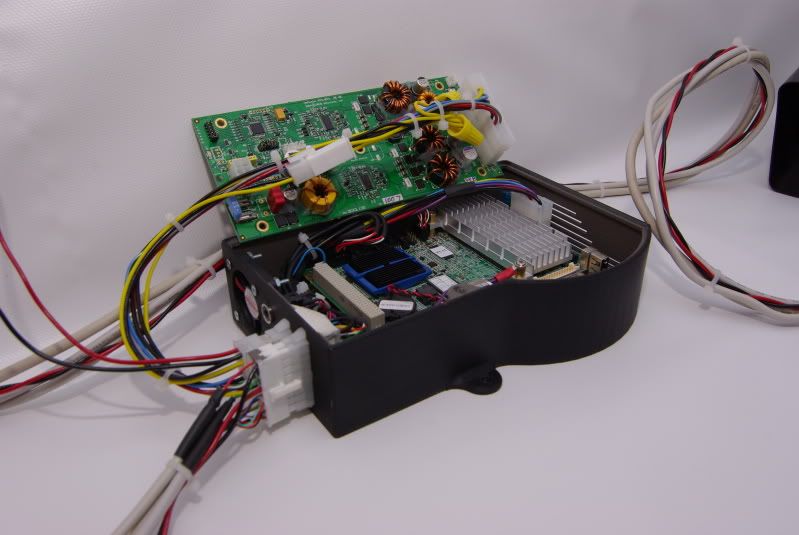 Behind the monitor
The regular lilliput AIO connector was modified with new wires into a new connector. One nice big connector for all the wires.
Now, I need to decide if I want to use my Sirius SC-C1 and Sirius/USB adapter or get a sirius tuner for my car's head-unit. It would be nice to have that on the carputer's screen, but the bulky wires and multiple parts that make that up is something I don't want to deal with.
And of course a proper enclosure for the power supply...