I have been collecting parts for a car pc for the last 3 years and sold on several of the cars it was destined for
But I have finally got it fitted and running in something even if it is the smallest car with the least room of all of them. Although this has been a long time comming, what I wanted it to do has remained the same. I wanted something capable of running Sat Nav for both on road and off road trips on a reasonably sized screen making reading directions and operating on screen buttons a bit easier than the PDAs I am used to using.
So the car.... Its a Suzuki Jimny which I have carried out quite a few mods to. This is now my green lanning toy which has replaced a fairly long line of Suzukis.
Here it is parked next to a std Jimny
Being a soft top I wanted the install to be as secure as possible while still remaining permantly fitted in the car so I was decided to remove the air bags which are not a legal requirement in the UK and not entirely suited to the vehicles use.
Passenger air bag cover which clips into place and covers the screen when the system is not in use.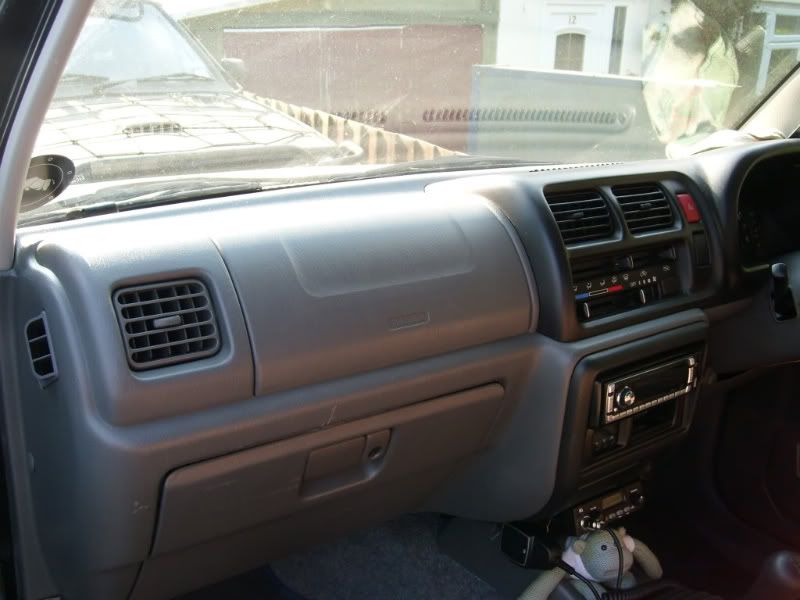 Dissable the air bag system and remove these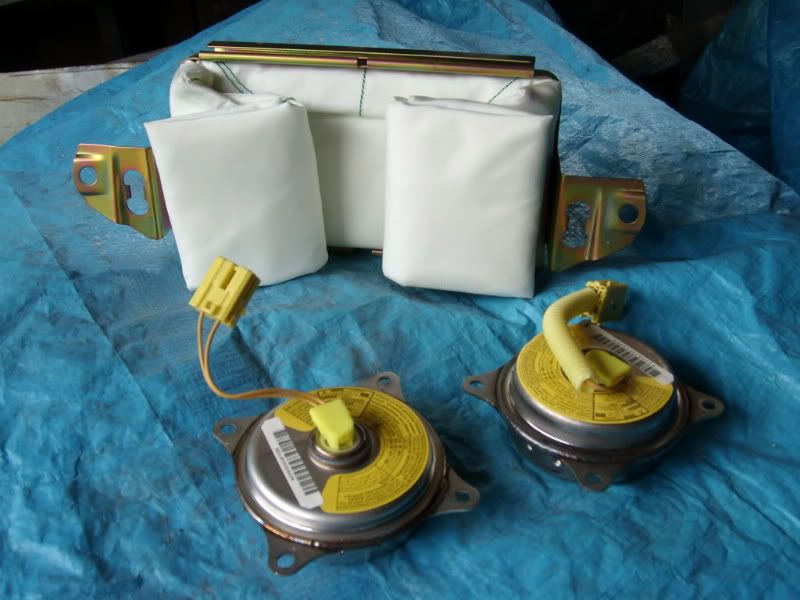 Leaving some room to work with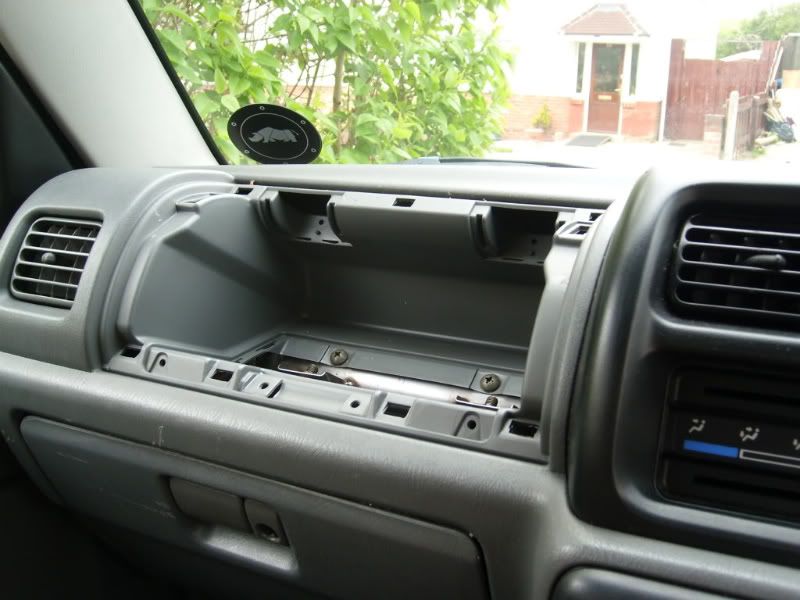 Screen rough fitted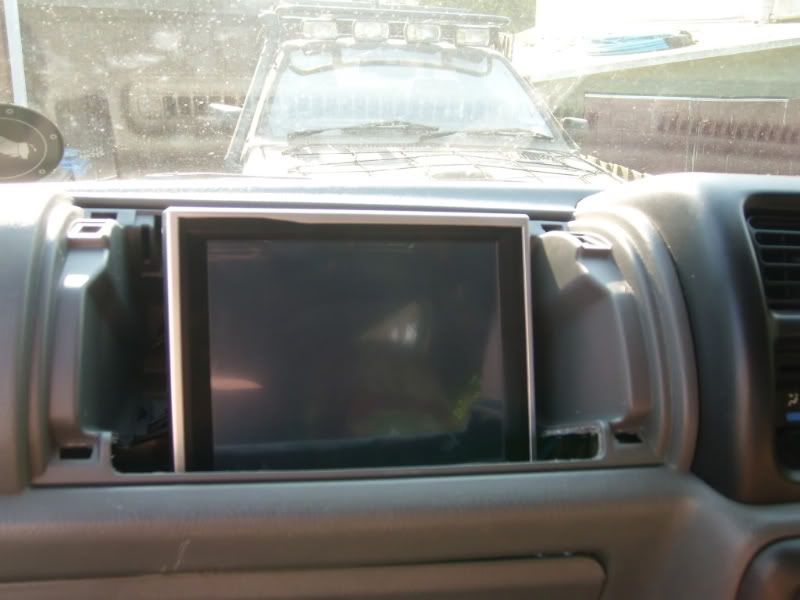 And then trimmed as best as I could to neaten it up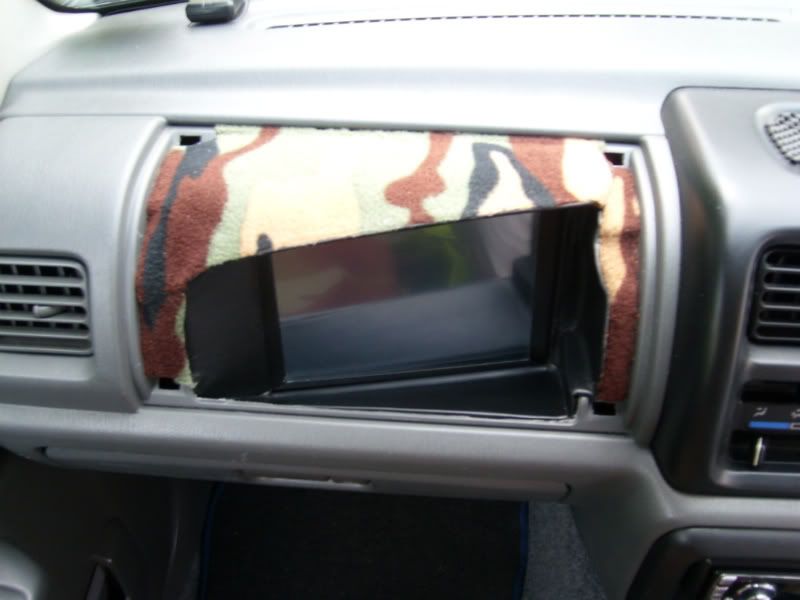 I fitted a remote on/off switch in thew dash
And a GPS reciever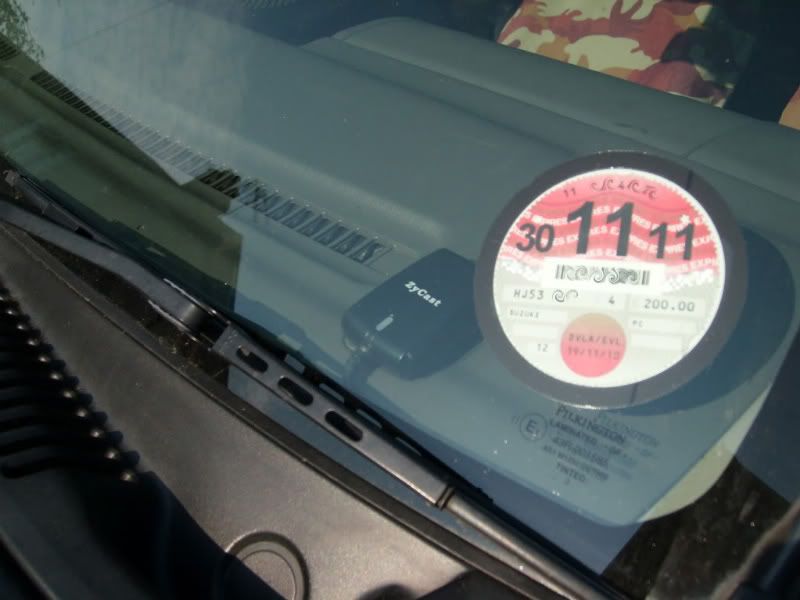 I also fitted a couple of USB ports into the center console for easy access
Here is the PC itself
It cant be seen when the seat is in its normal position.
I have both my on and off road sat navs up and running with hard drive stored MP3s available running through Media Engine which I am now playing with to design my own skin. Its all a learning curve for me but so far anything else I get working will be a bonus so I am happy