Ok I didn't post this up while I was working on it, but here is the finished product, and the steps it took to get it there.
This is the first set up that turned out to be to long to fit in my dash.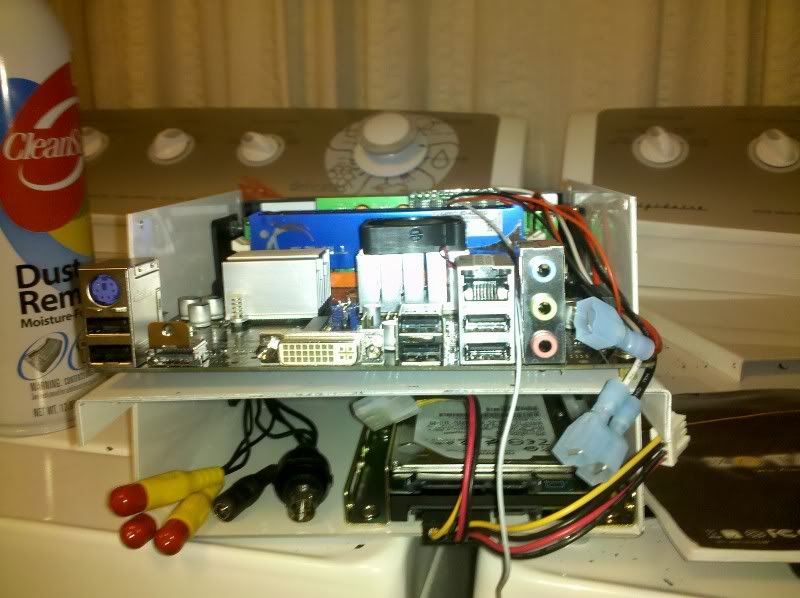 This is how I solved that problem by tilting the motherboard up, and setting the hd radio under the enclosure.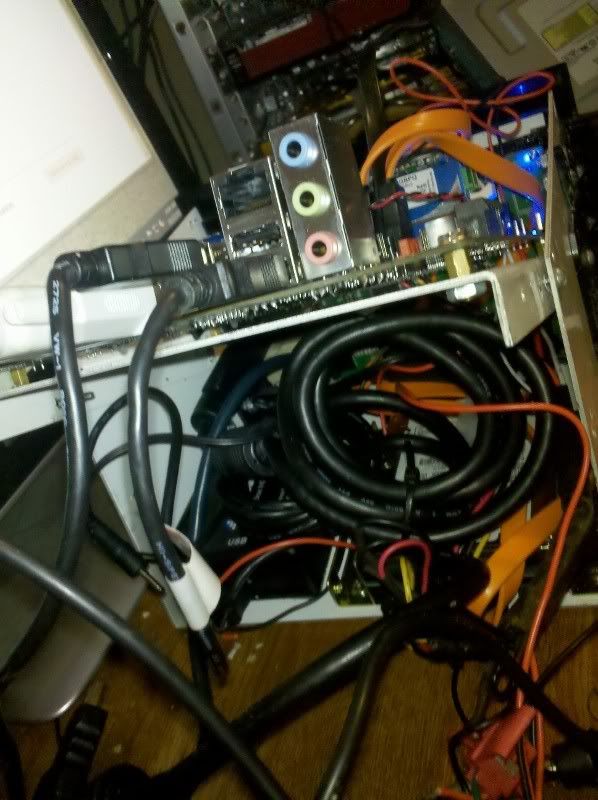 Top of the motherboard with the center console trim off. You can see how tight it was. All of my rear usb connections were rubbing the ac ducts in the back, so it was just a matter of time before something went wrong.
Hd radio unit sitting under the pc case.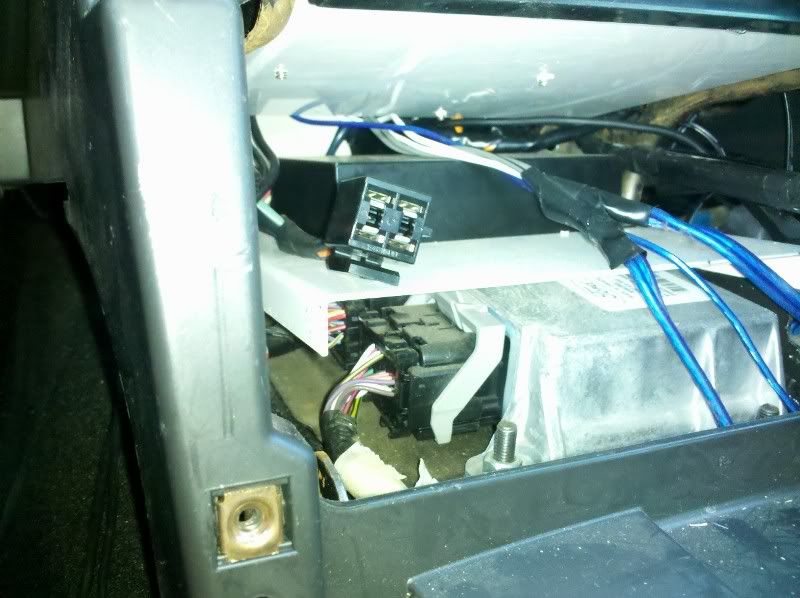 It was still very tight, so after burning up the m3atx with a wandering probe from a multimeter I decided to move it to the trunk.
This is the amp rack I made out of 3/4'' MDF. It just screws into some extended pieces of sheet metal behind the seats.
Front from behind the seats.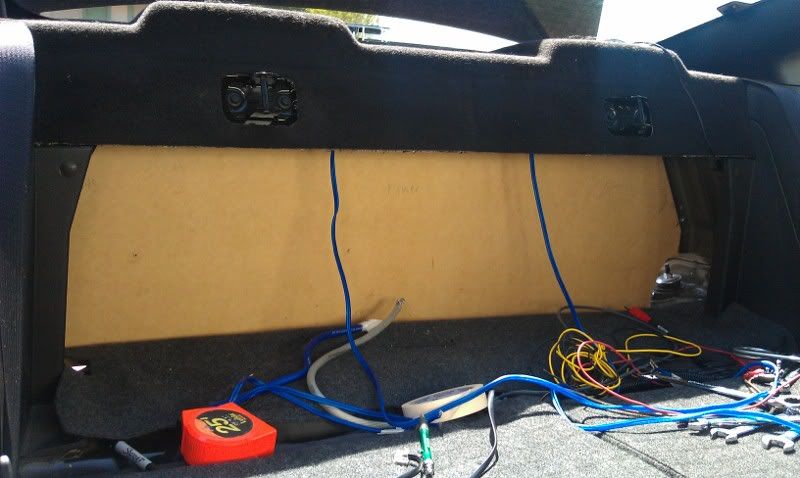 Back from in the trunk.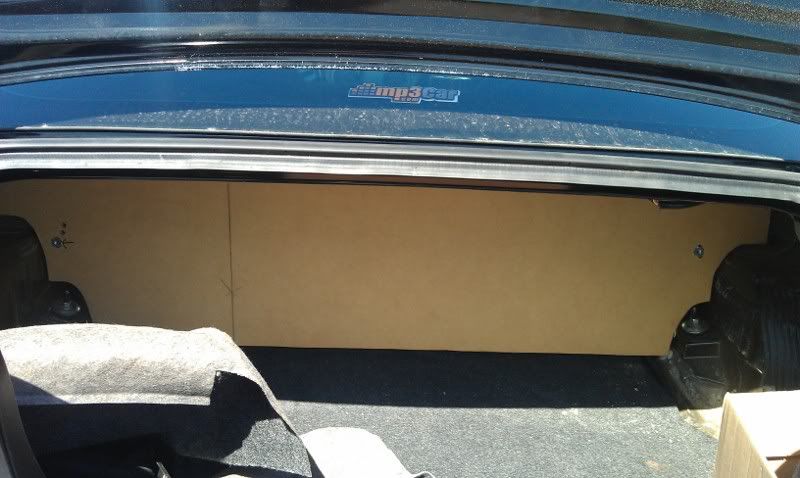 After carpet.
This is the final build, and the carputers current state.
The black box duo case, which I had to hack to get everything that I wanted from it.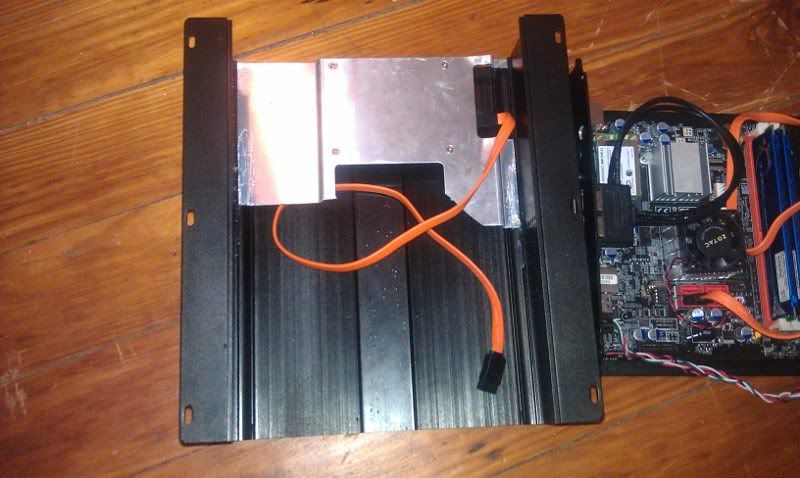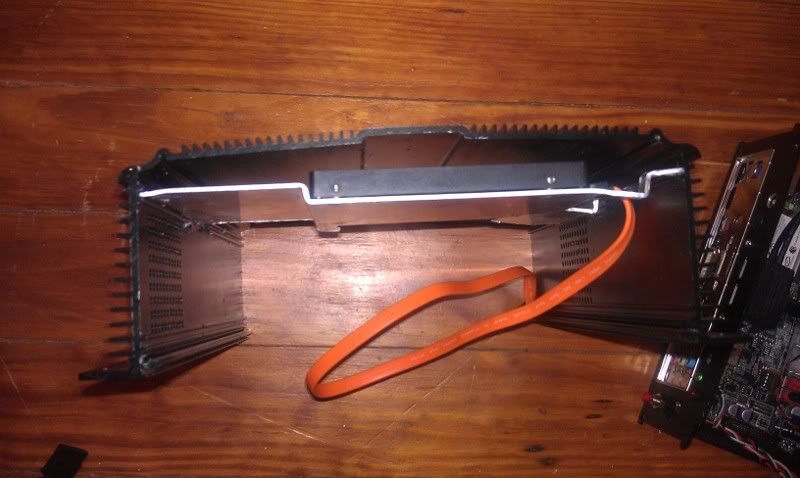 The installed motherboard, hdd, and back panel. I forgot to get a pic of the m2atx when I got it in, I was in a hurry because of a bad shipment.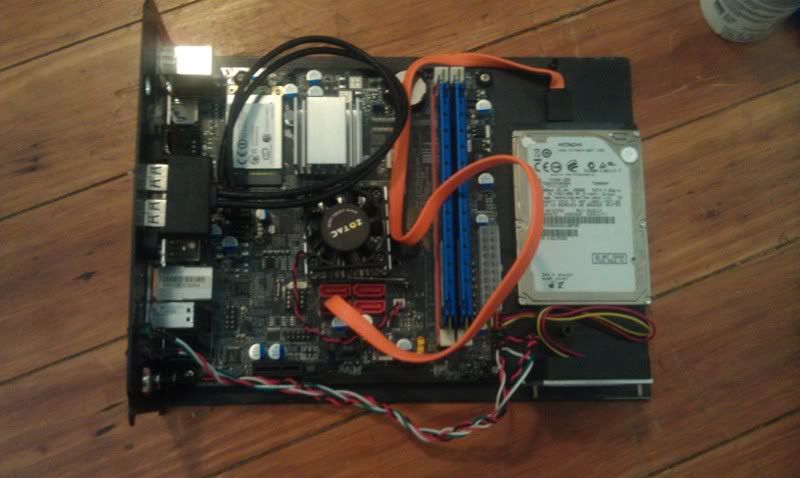 And finally the finished project.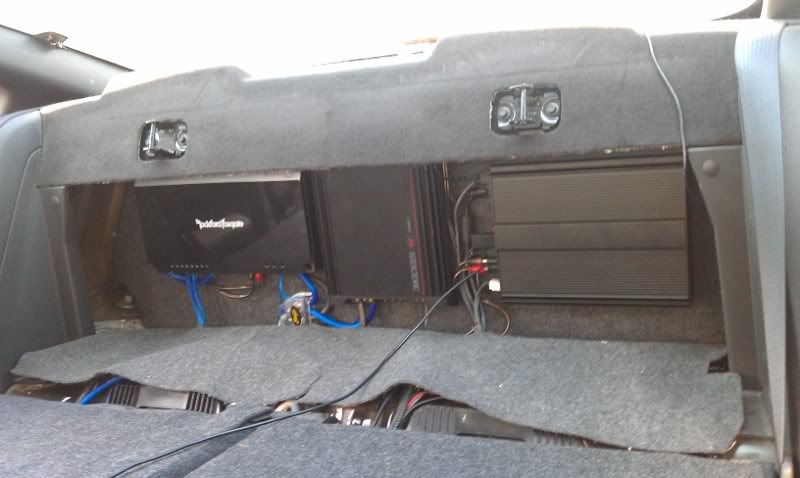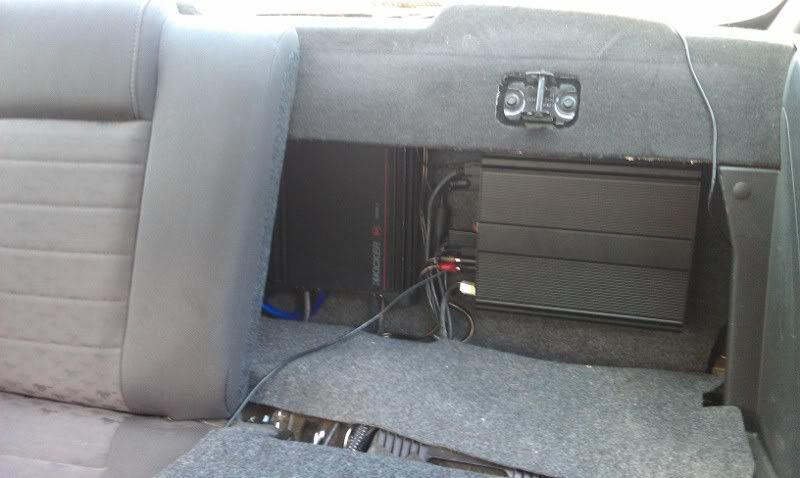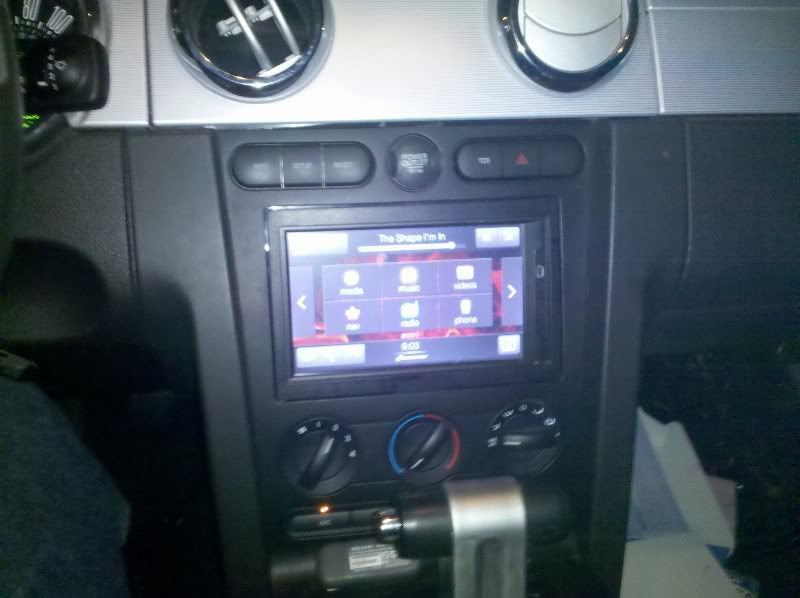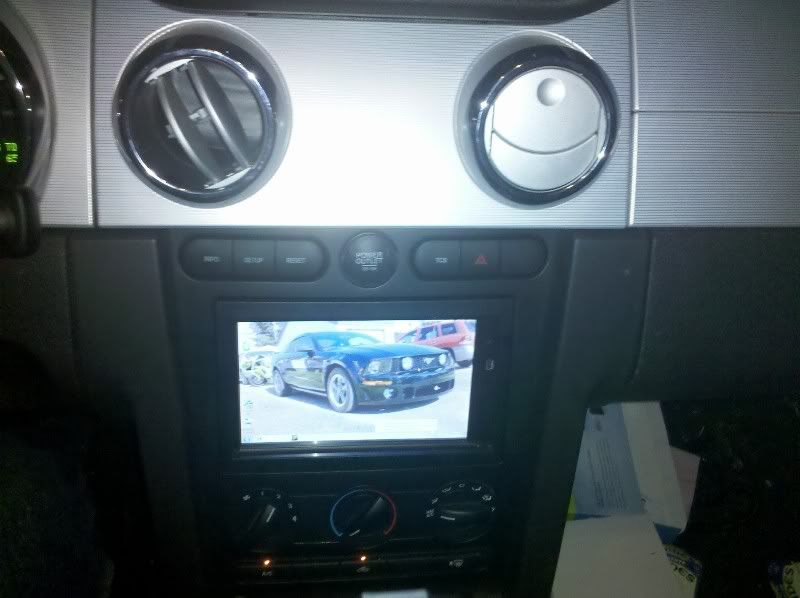 And the finished trunk. Complete with 13w7 in a sealed box, and hacked up dynamat job which is now carpeted.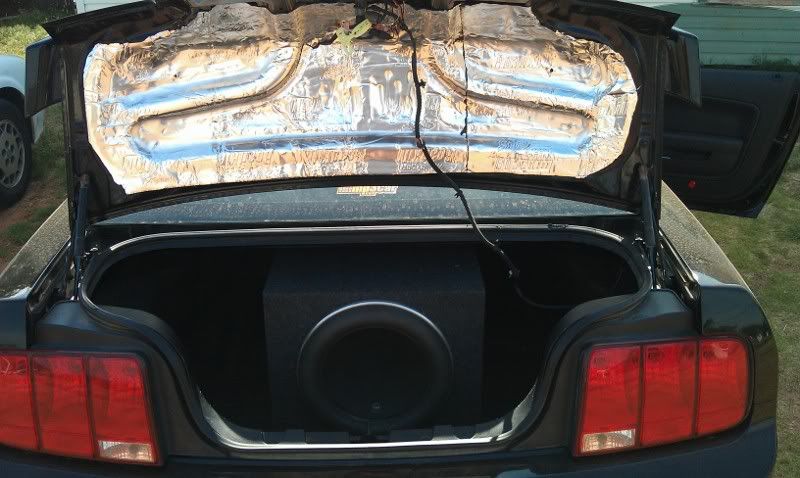 System specks
mobo: zotac ion itx g-e
psu: m2atx
os: win 7 prem 32bit
fe: centrafuse 3.5
mem: 4gb gskill
ssd: ocz vertex 2 64gb
hdd: hitachi 240 gb
blueray: asus SBC-06D1S-U
gps: bu 353
screen: 7" Lilliput 669G
hd radio: mp3car boomzbox
amps
rockford fosgate p400-4
kicker dx1000
speakers
alpine 5x8's
jl audio 13w7