Project took 5 days total and about 400 dollars worth of parts and tools.
Finished project:
How it began:
I found a laptop on craigslist that had a cracked touch screen and broken outer shell for a hundred bucks. This gave me the idea to install it in my car to replace my 7 inch touch screen stereo. Here's what the laptop looked like.
The first thing I had to do was to replace the touch screen. I found a vendor in china online and managed to pick it up for 150$. Part arrived in about a week. Install took about 20 min.
My next task was to fabricate a bezel that I could mount the screen to in the center of the dash where the original radio had been. This is the original setup.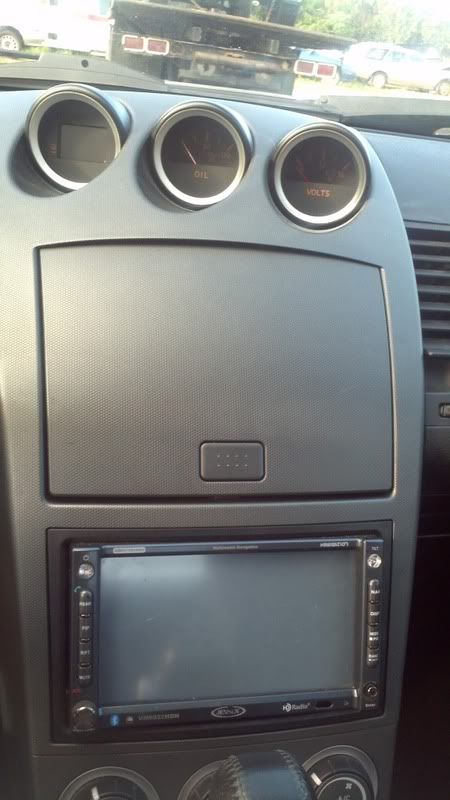 As you can see the screen was very small and it was hard to navigate while driving.
This is the factory bezel cut out with card paper cut and formed to the general shape I needed. I coated it with fiberglass resin to make it stiff.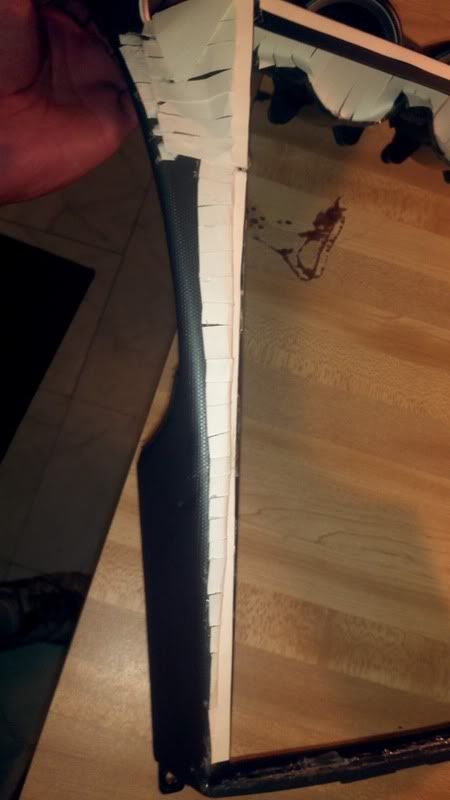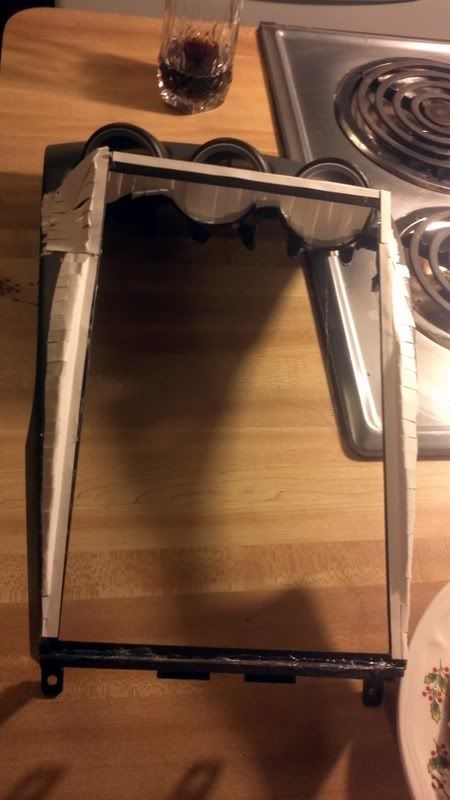 I then fiberglassed and applied bondo, then sanded the bezel.
A couple more applications of bondo and some primer...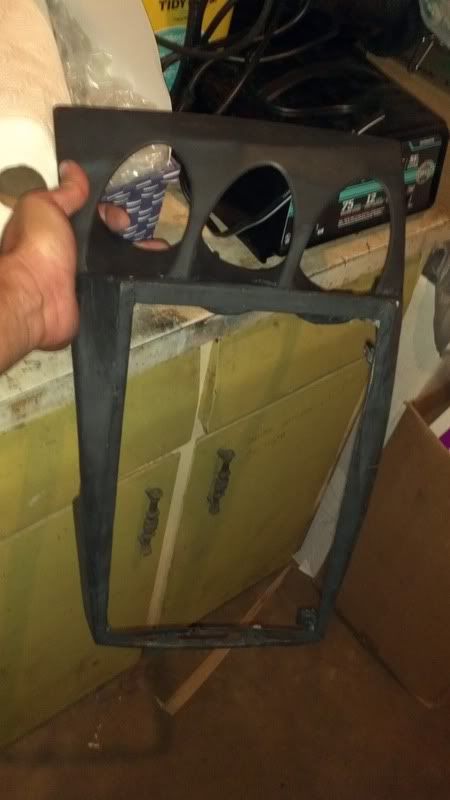 J B welded 2 studs to the back of the bezel to hold the screen in.
Gutted the passenger side of the dash to make room for the laptop...
Test fit the bezel.
I bought an Audigy 2 ZS for the laptop to run sound to the Bose amp which was very easy as I had an aftermarket adapter with 2 pair of RCA jacks and the zs 2 had 5.1 out, all I had to do was wire the Bose amp to acc. power and buy 2 adapters for headphone jack to RCA out so I would have front and back speakers. I ran the power to the laptop from the acc power for the radio and grounded it to the radio ground. I was blowing fuses so I had to buy an inverter to run the power supply through. I finish bondoed and sanded the bezel and covered it with carbon fiber print pleather I bought from a marine upholstery shop for 5 bucks. This is the finished product so far.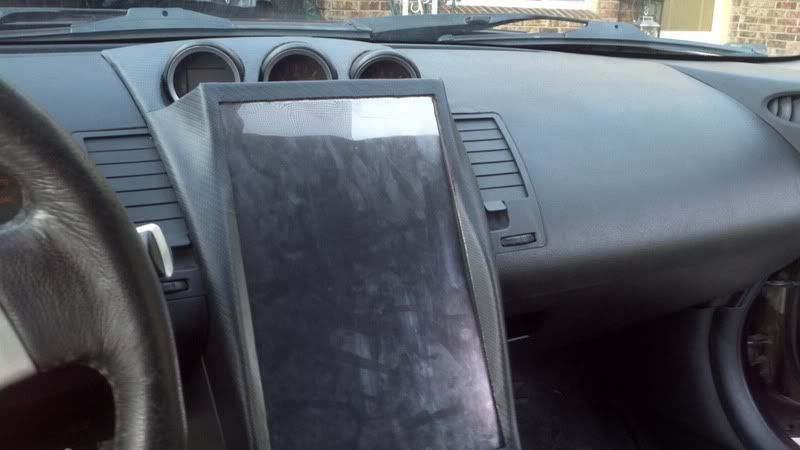 This was my first time dealing with fiberglass, bondo, and upholstery, so I learned alot and had fun doing it. I used this forum for reference and am thankful you guys are here. My next project is to remove the pod gauges from the center console bezel and mold it smooth into the top of the screen for a more curvy look. I will then replace those gauges with a dash commander lcd screen hooked to the laptop, which will also replace my speedo cluster.