I have developed an open-source OBD-II data logger, which displays (on a 128×64 OLED display module) and records (to a SD card) the OBD-II data (engine RPM, speed etc.). The device is based on Arduino, a SD reader breakout board, and a monochrome OLED display module.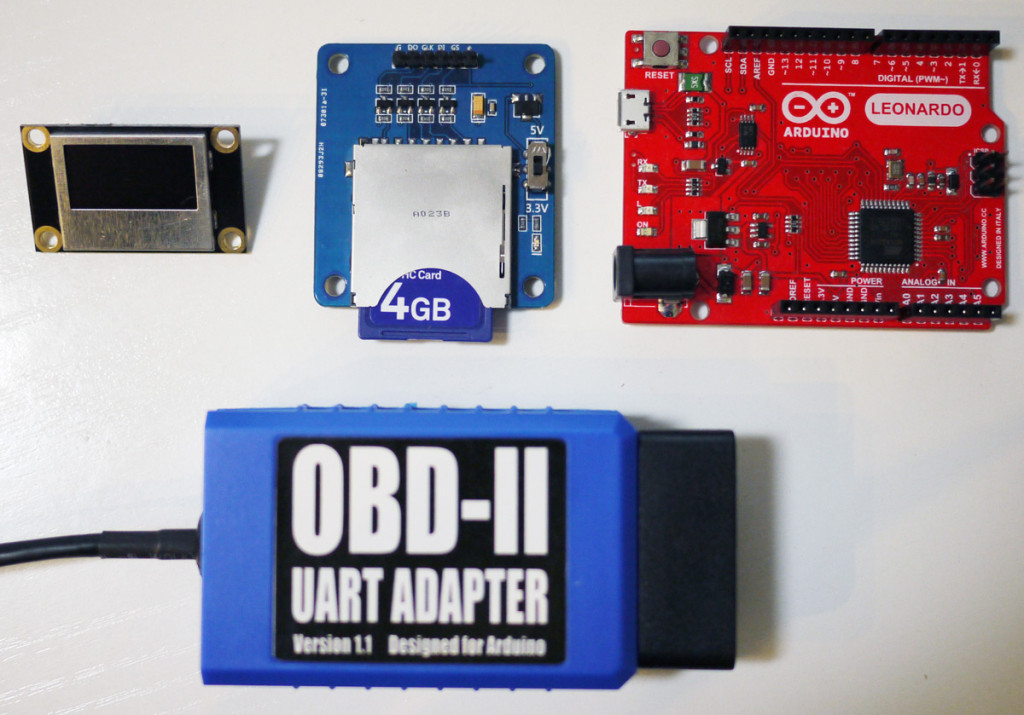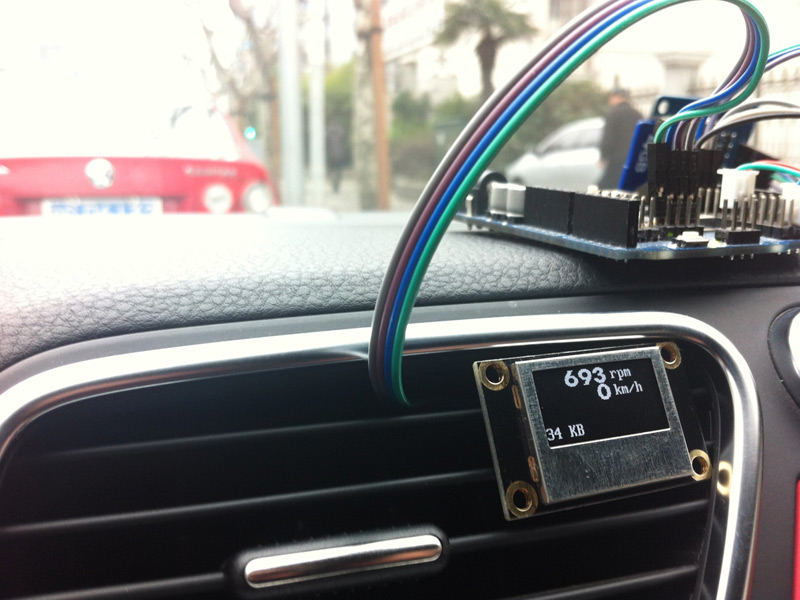 By pulling out the SD and inserting it into computer's SD card reader, the data can be illustrated into a chart like this: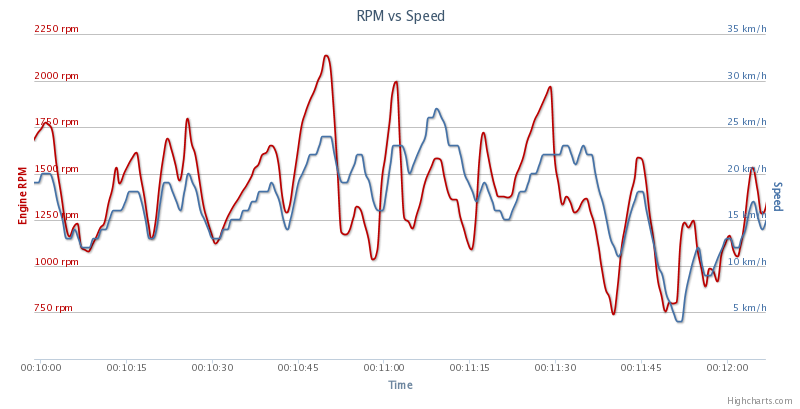 Objectives:
Displaying realtime engine RPM and vehicle speed on OLED screen
Recording realtime OBD-II data to SD card in text-based CSV file format
Illustrating the recorded data in as chart with two data lines
Recorded data includes:
Engine RPM
Speed
Throttle position
Engine load
Engine coolant temperature
Intake pressure
Intake temperature
The recorded data is stored in a SD card in the format of CSV. Each line represents a record with time, data type and data value like this:
[Time Elapsed],[Data Type],[Data Value]
Time Elapsed is the time elapsed in milliseconds since previous data record. Data type is the OBD-II pid number which is defined in the OBD-II library (e.g. 0xC is engine RPM). Here is an example data clip:
169,D,0
171,11,12
170,43,21
165,B,30
175,C,705
169,D,0
170,11,12
171,43,21
170,C,702
169,D,0
For more details and source code, please visit
my website
.