Ok, so this has been a few years in the planning and acquiring of parts. This was originally supposed to have been implemented in my BMW E46 525SE, but this car got replaced with an E39 528i M-Sport so this got installed in that instead.
Inspired by others before me I decided to build a carputer. One reason was that I was sick of my outdated BMW business tape deck stereo and another is that I thought it would be cool.
I apologise for some of the pics within this post. My car is dirty and needs a good clean.
Here is what my car looked like before: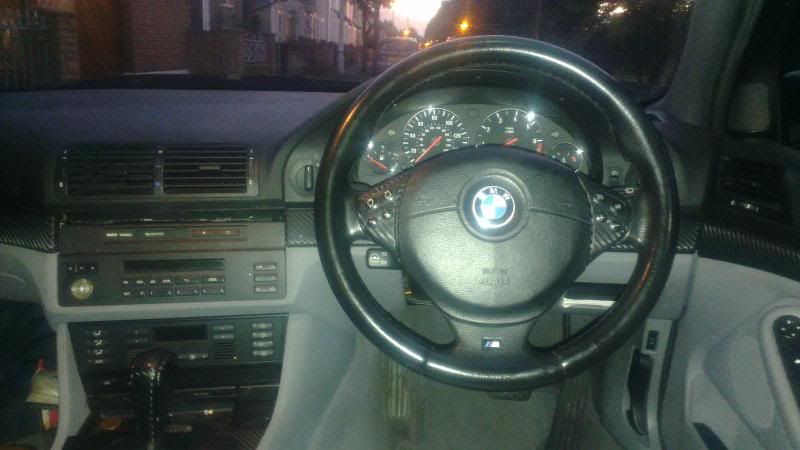 And this is after: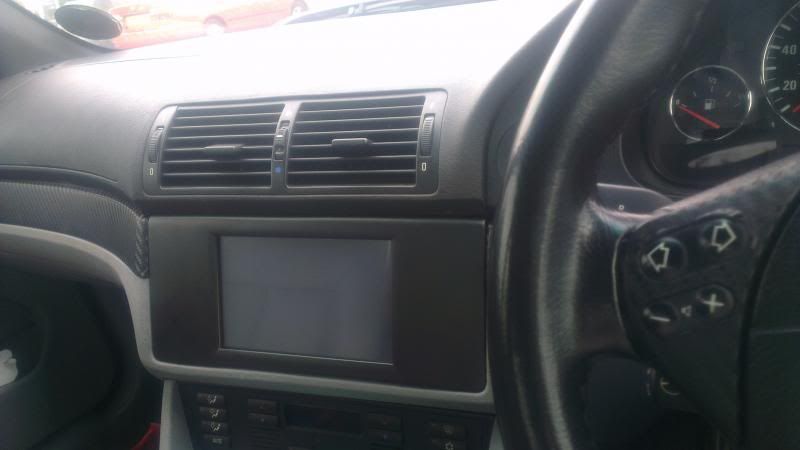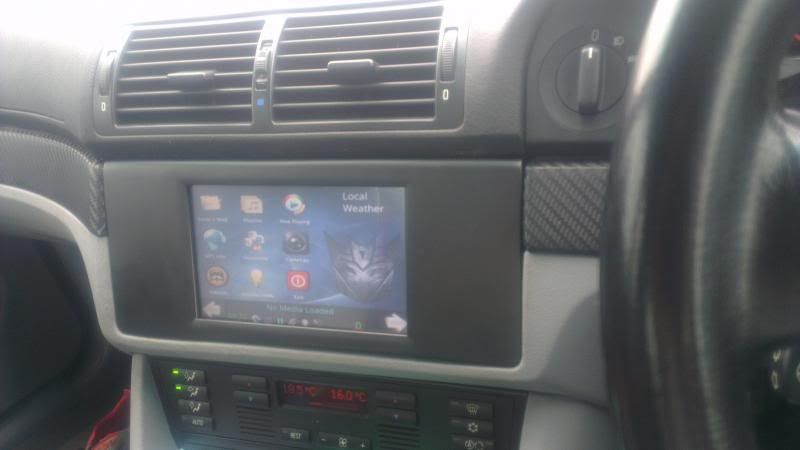 Here are the specs:
Hardware –
Intel Atom D510MO Mini-ITX motherboard with integrated 1.66GHz dual core CPU
2GB RAM
E350 HTPC Mini-ITX PC case
M3-ATX PSU
120GB internal SSD hard drive
320GB USB hard drive
GlobalSat USB GPS
Hauppauge Nova-TD USB Freeview TV
7" touchscreen monitor
Slimline slot load USB DVD drive
Powered 7 port USB hub
MonkeyBoard.org USB DAB+ FM Digital Radio Development Board Pro with SlideShow
Rearview number plate camera
In-vehicle USB socket/mount
4 channel (4 x 50W) amplifier module
Resler USB Ibus adaptor
Mini Bluetooth adaptor
Mini 802.11N WiFi adaptor
Mini Bluetooth keyboard with integrated mouse
Original Microsoft Xbox controller to USB adaptor (to enable the use of the original Xbox controller or DVD remote with the PC)
Software –
Windows XP
Driveline frontend (created by ClockWork of mp3car.com)
PC Navigator 12 free
XBCDRC (original Xbox DVD remote driver for windows)
XBCD (original Xbox controller driver for windows)
Need 4 Speed Underground 2
GTA San Andreas
Angry Birds Seasons
Angry Birds Star Wars
Bejeweled 2
Pics of the build:
Screen
I was originally contemplating buying a ready built double din facia for the car to house the monitor, but was put off by the prices. I then came across a thread on another site
(link)
where the poster fabricated his own facia using a single din E39 aftermarket stereo facia and the casing to a Lilliput EBY701 7" touchscreen. Inspired by this I decided to follow in his footsteps. This was a bit daunting as I had never actually fabricated anything before, but wanted to give it a go and this is the result.
I started off by marking off the centre of the visible screen section on the front of the monitor housing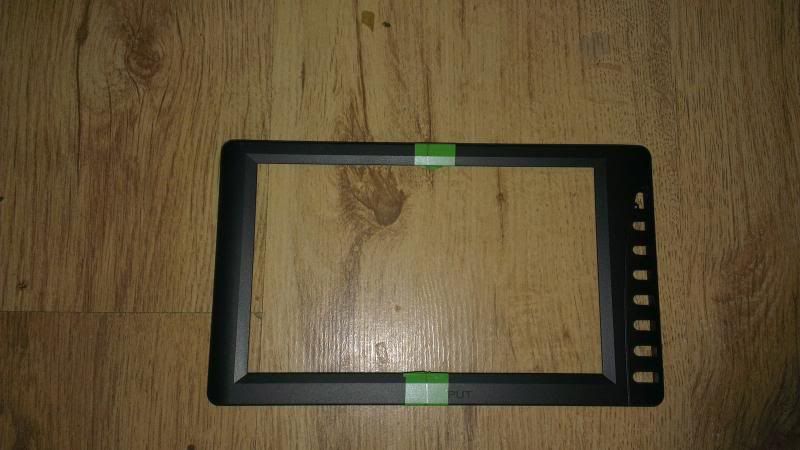 I then marked the centre of the single din E39 stereo adaptor and placed the marked up monitor housing on top of this, matching up the centres. Once this was done I marked where the ends of the monitor housing lied in relation to the stereo adaptor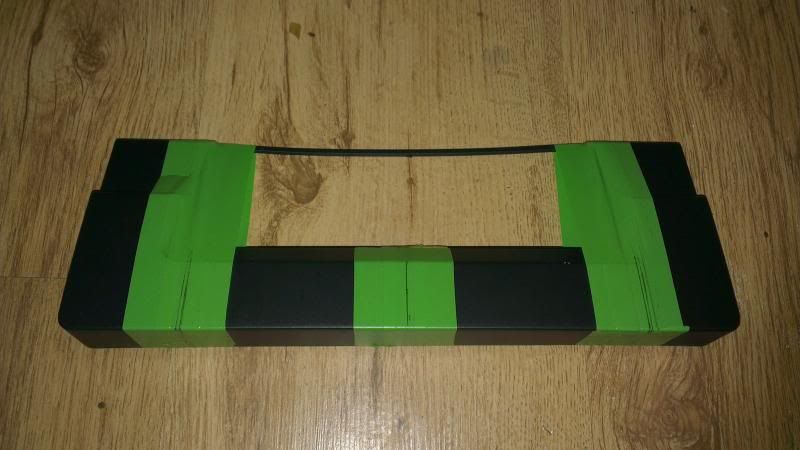 I then cut along these lines. This left me with this
This was then discarded and the two cut ends would be used to attach to the sides of the monitor housing to make up the facia
The two ends were stuck to sides of the monitor housing and this left gaps and step indentations between the contours of the stereo facia and monitor housing. I decided to fill this with MDF
Once this had been cut and shaped I masked off the edges round the screen bezel (so that it kept its sharp lines) and went on to apply fibreglass filler all round my new creation. This was done quite crudely at first to build up the shape and get all the gaps filled in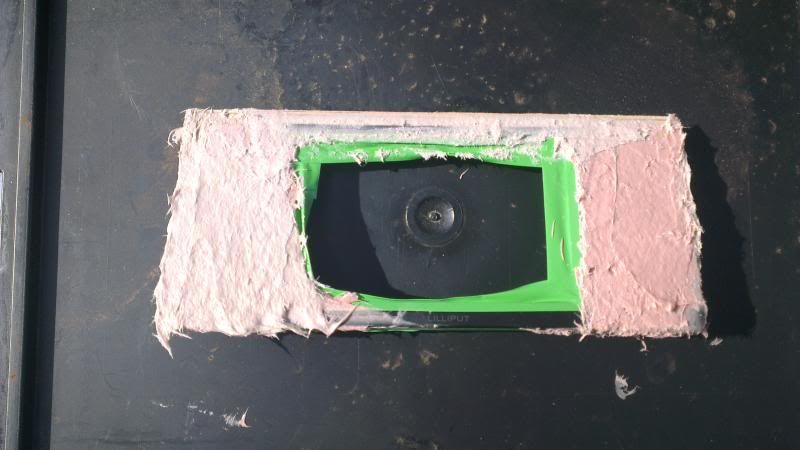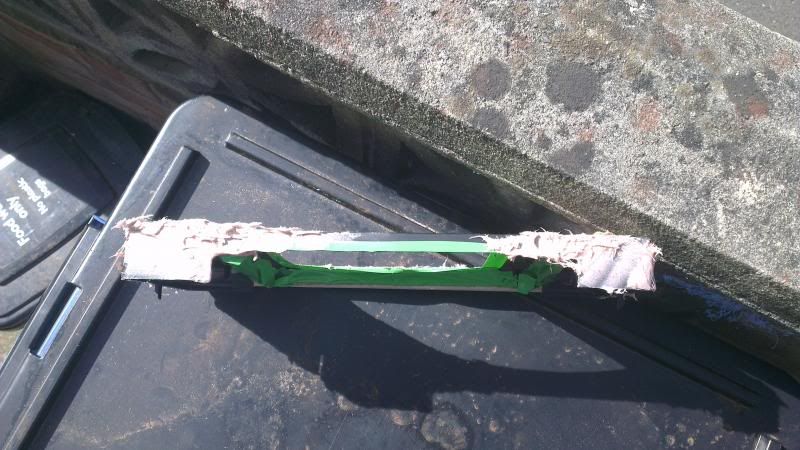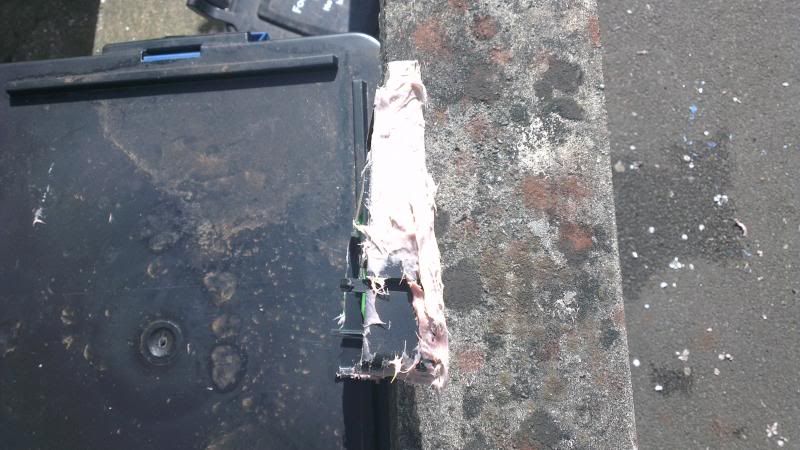 Once this was dry I test fitted it into the car to check for correct shape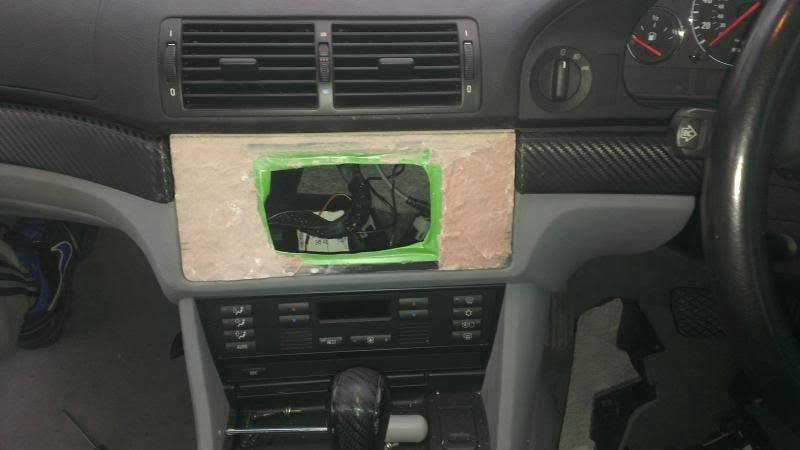 I then went on to sanding the surface down and test fitting it back into the car to get the final shape and make sure all angles were flush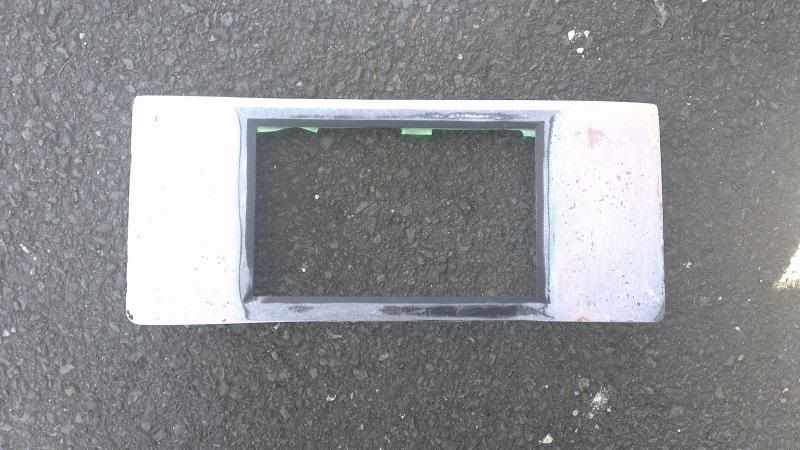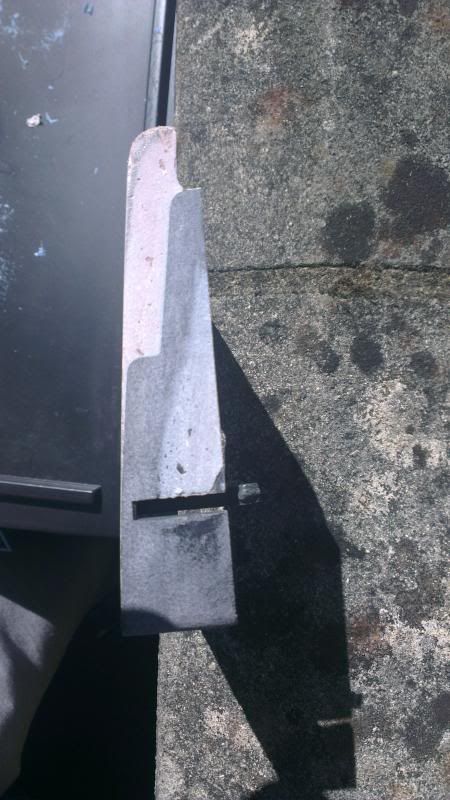 Once this was done all the small holes that appeared in the fibreglass finish were filled in with fine body filler and the whole thing was sprayed with primer
Any imperfections were then corrected and it was sprayed with several coats of black PlastiKote matt paint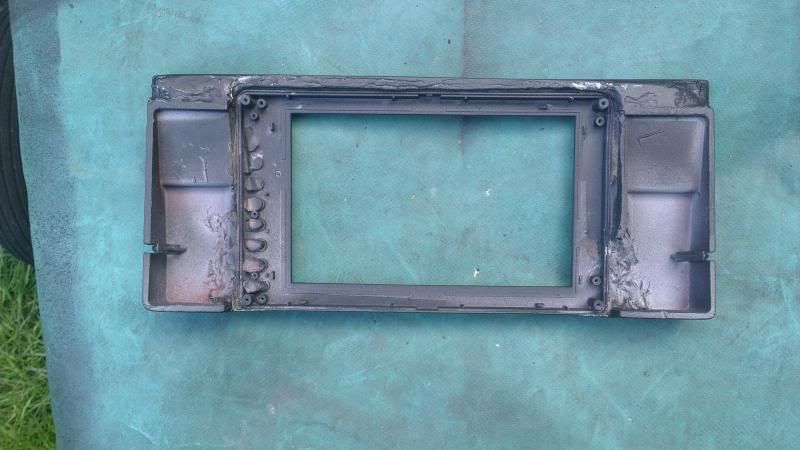 The touchscreen was then placed into the housing and the back screwed on to hold everything in place (the back of the housing had to be modded to allow it to fit in the stereo bracket in the car)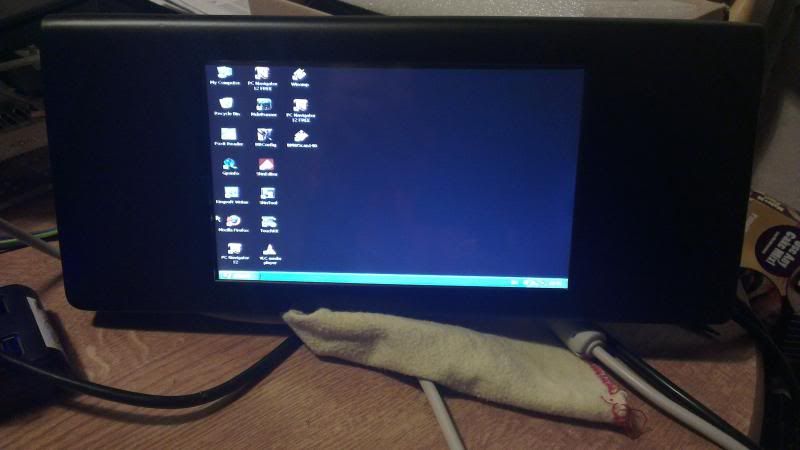 Computer
I am not new to building computers so this part was very easy. I originally made up my PC in a clear acrylic compact Mini-ITX case with an M2-ATX PSU. The head scratching then came when contemplating where to mount the PC in the car and how to secure it. I decided that due to the small size of the case the CD changer compartment in the E39 boot was the ideal location and decided to use the CD changer bracket to act as a clamp and secure the PC in place in the boot. As the width of the CD changer and my PC case were different (the PC case is wider) I had to modify the bracket to the width of the case
On looking at some Youtube videos from mp3car.com I saw that they did a quick release power lead adaptor for the PC which acts like a plug to easily connect and disconnect the PC in the car. I decided to copy this idea and make my own. I got an 8 way plug from EBay and set about wiring up my own version. The plug has battery +ve in, -ve in, switched +ve in, amp remote lead out, regulated 12V out and regulated 5V out (to provide stable 12 & 5 volts output to things such as the monitor and powered USB hub). The regulated output voltage comes from the power supply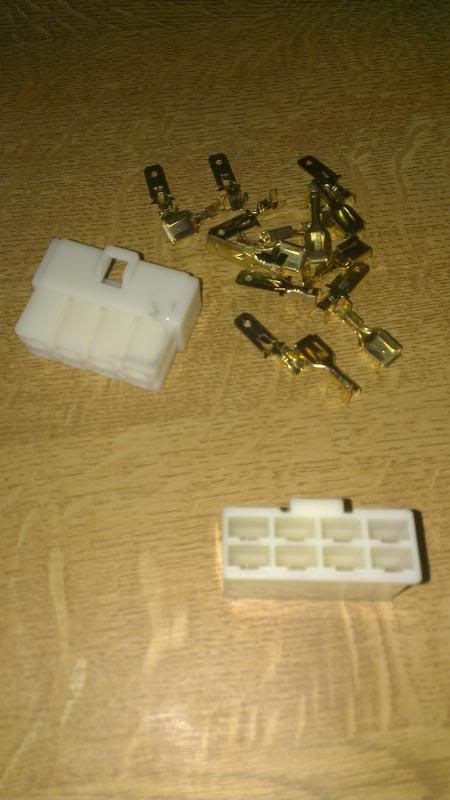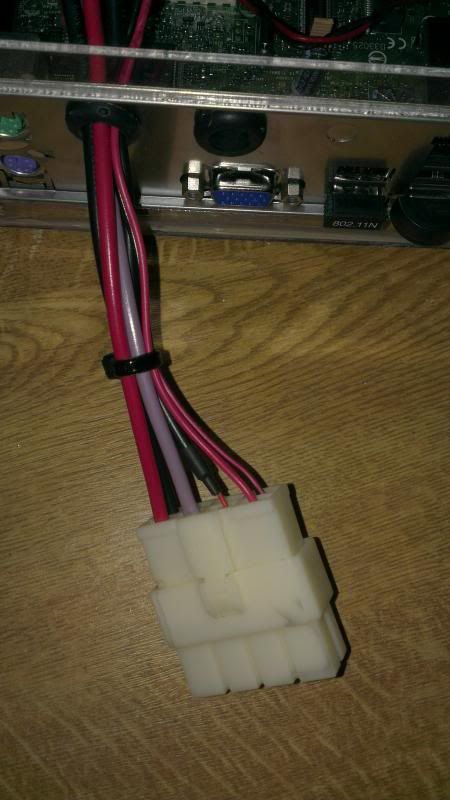 As there were only 4 USB ports in the computer I added 3 more (the motherboard only had 3 more available) using the on-board USB headers on the motherboard
As the options for a readymade in-vehicle powered USB hub were expensive I decided to mod one myself. I purchased a USB hub from EBay that was powered with a normal household AC to DC adaptor plug. I then cut off the plug to leave the lead and wired this in with my quick release plug system. The end result was that the lead now received a regulated 5V supply to power the USB hub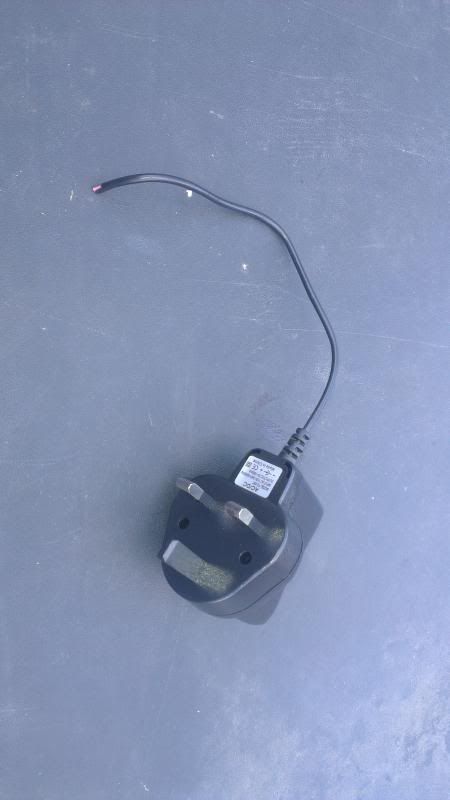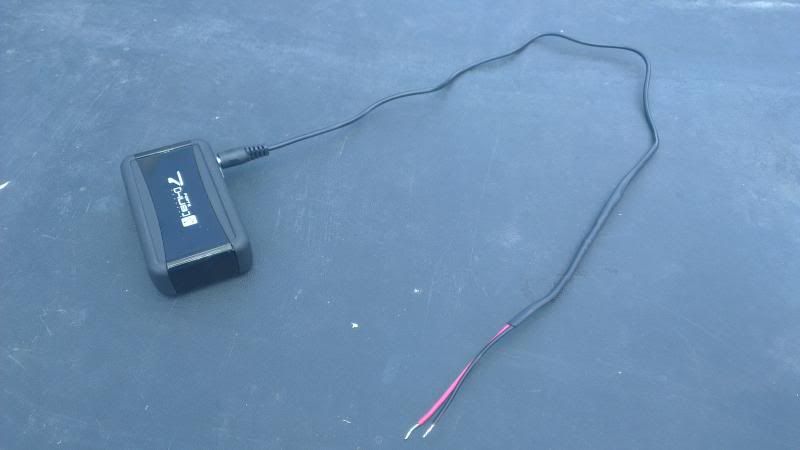 I then moved on to sorting out the car amp. I originally got hold of a VRX VR6004C 4 channel amp and made a bracket to attach it to the roof of the car boot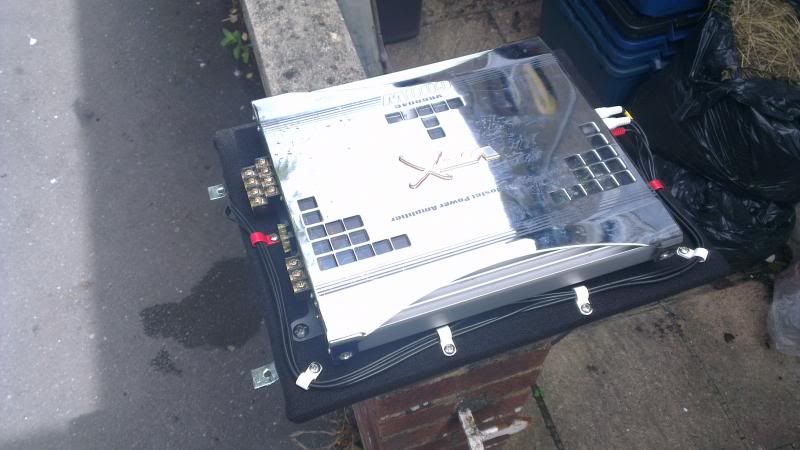 This was all wired up and tested. However the amp was faulty and so I searched high and low to get hold of a cheap 4 channel amp that gave decent audio. I couldn't find any decent dedicated car amps for a very cheap price so in the end my search led me to a TDA7850 4 x 50W Quad Bridge Power Amplifier advertised in the mp3car.com store which was listed as being an amplifier that provided a powerful, yet compact, solution for car computer projects. It was stated the amp measured only 70mm x 55mm x 30mm and was capable of sound quality that rivalled that of most aftermarket head units. This amplifier uses a similar chip to the amplifiers found in Pioneer, Panasonic, etc. This intrigued me and I decided to try this in my system on, at the very least, a temporary basis until I got a cheap and decent proper and more powerful car amp. I did not purchase this from mp3car.com but found what seemed to be the same thing on EBay for a very cheap price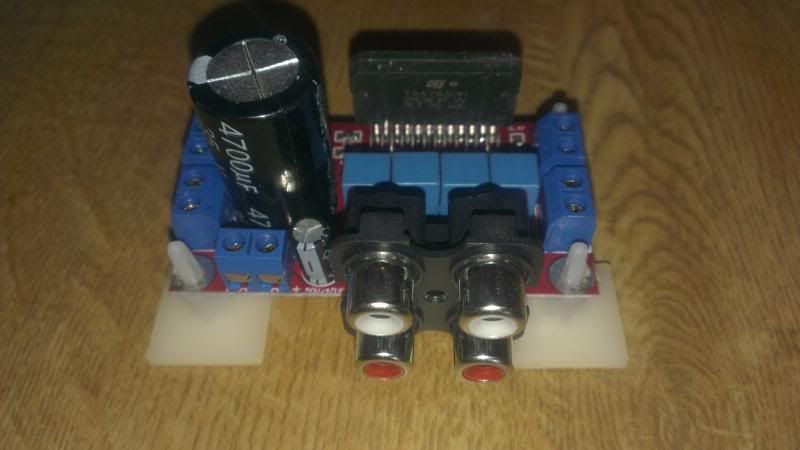 I can say that this is surprisingly good and provides decent sound. The BMW E39 speakers are not the best and these will be changed eventually for uprated ones. Once I do this I will test out the 4 x 50W amplifier module with them to see if I get good sound output and if not then I will change for a more powerful proper car amp.
As I did not want the carputer to always come on when the car is running (in cases of valeting, etc when you want the PC off but still have the ability to run the car) I decided to put a switch in the ACC 12V line to the PC. I placed this into my gearstick surround to allow for easy reach. This means that when I leave the switch in the off position the PC stays off regardless and when I leave it in the on position it will always come on when the car is running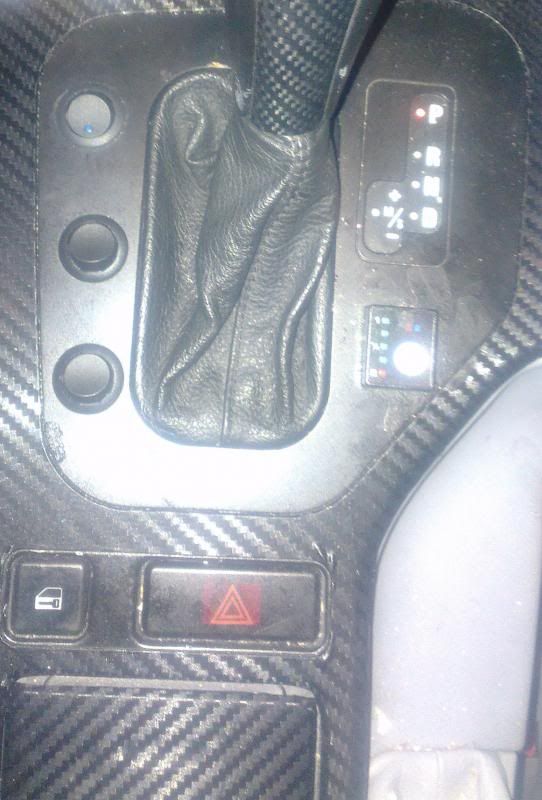 I placed an additional USB socket in my armrest compartment for when I need to connect any device from the front of the car. To do this I used an in-vehicle USB socket that I found on EBay. This came with an optional mount to allow mounting it on top of a dashboard. I discarded this and just drilled a hole for the socket to drop in to in my armrest compartment to look more professional and inconspicuous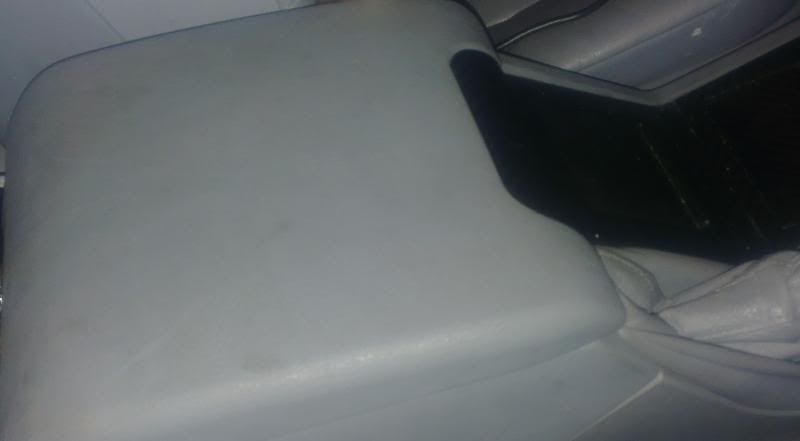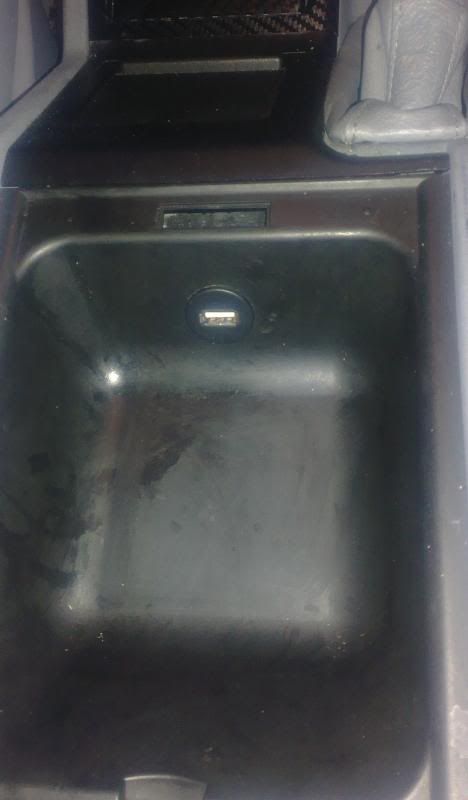 Due to my clear acrylic PC case breaking from heavy handling I purchased a metal one (E350 HTPC case) that was equally compact and roughly matched the dimensions of the first. I then transferred everything over to this case and found I had to also purchase an M3-ATX PSU as the M2-ATX would not fit in the smaller dimensions of the case. I then had to mod my bracket once more to hold the PC in place in the car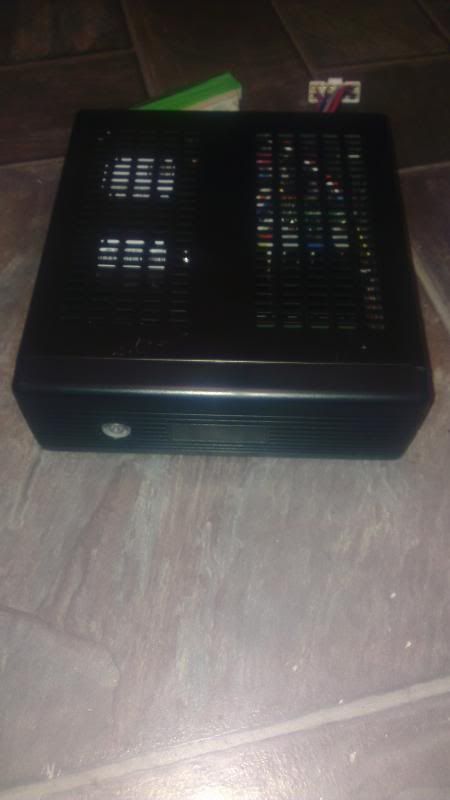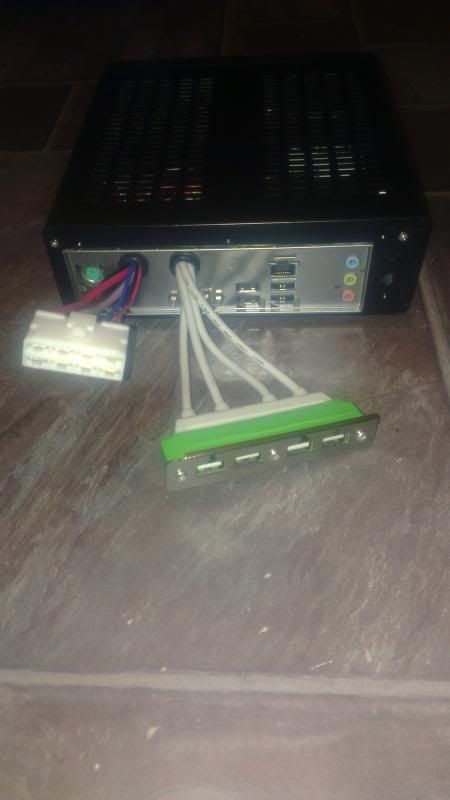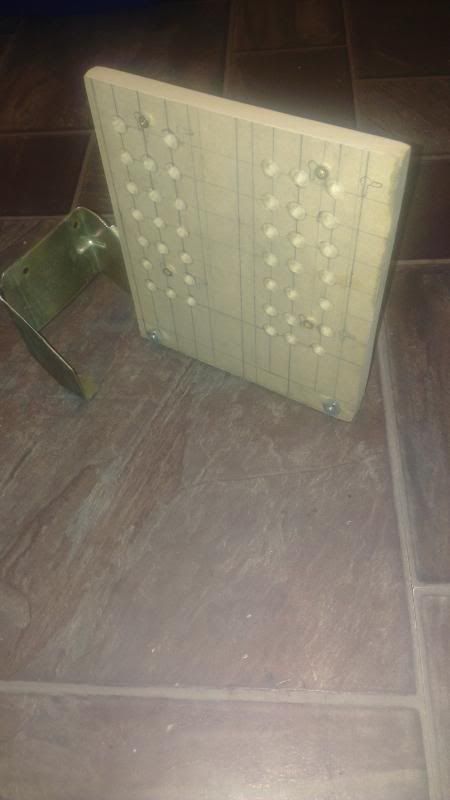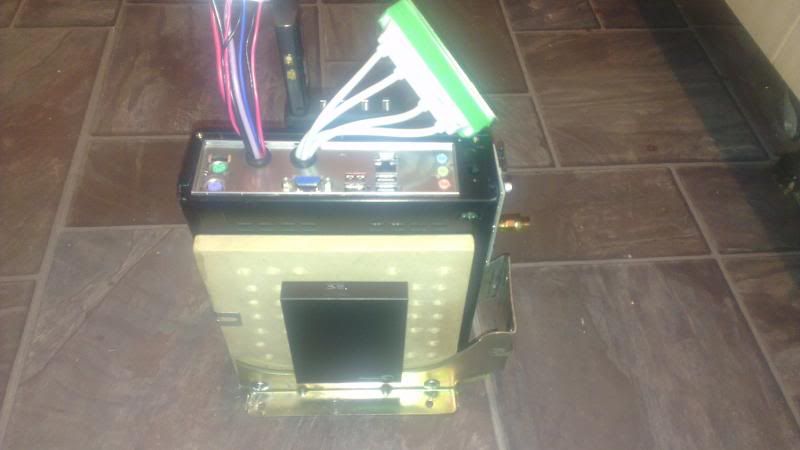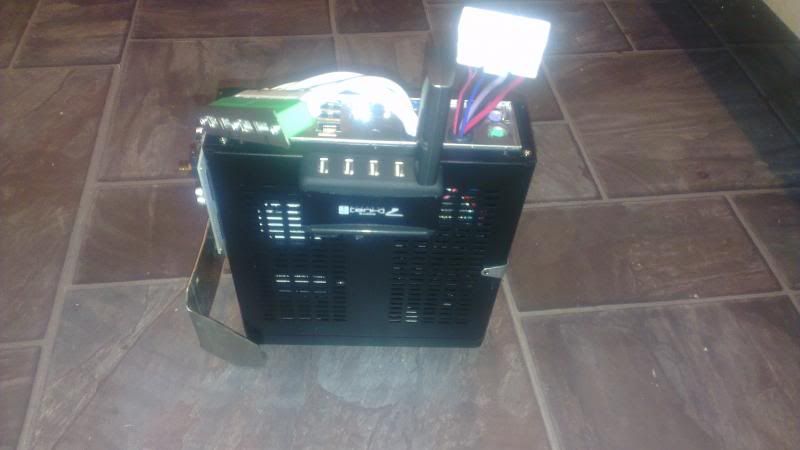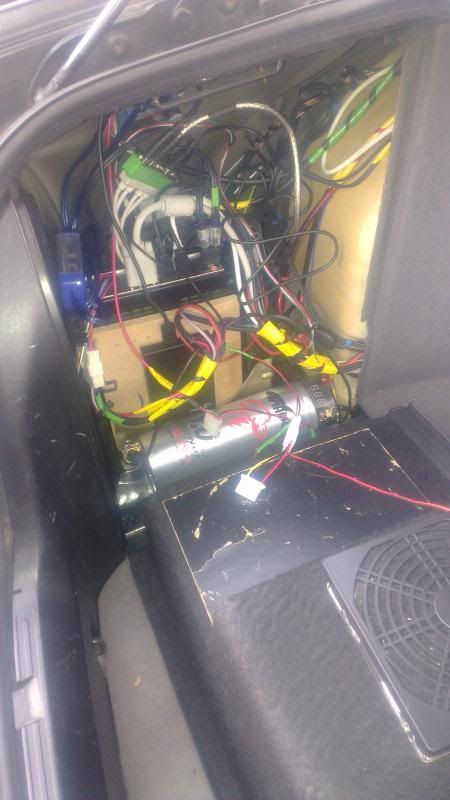 I added a 120mm PC fan to my setup too to aid in system cooling if the CD changer enclosure got hot. To do this I used a hole cutter to cut out a hole in the compartment door and attached the fan to this (I personally think this looks quite OEM and not out of place). I then wired this up to the regulated 12V output wires from the PC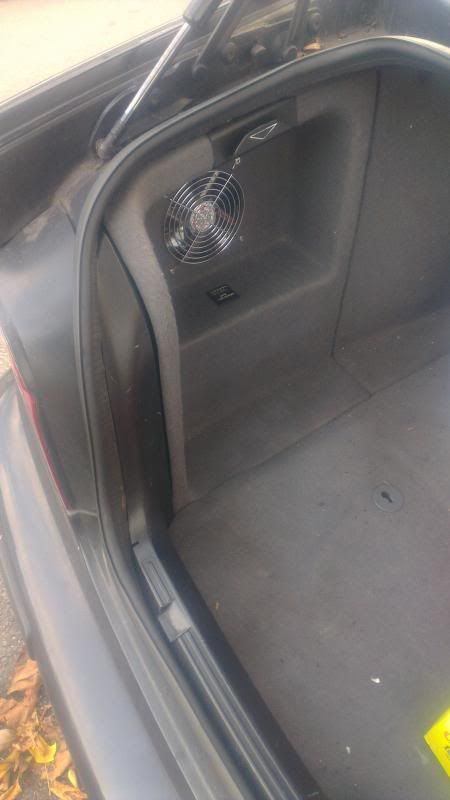 I also purchased a BMW specific rearview number plate camera that replaces the number plate light to give a better integrated look. This has been put on the car but has not yet been fully wired up as my current monitor does not have an automatically switched video feed.