My Setup:
Car:
2004 Saturn Ion 1 Sedan, 5-spd auto, 140 HP 2.2L Ecotec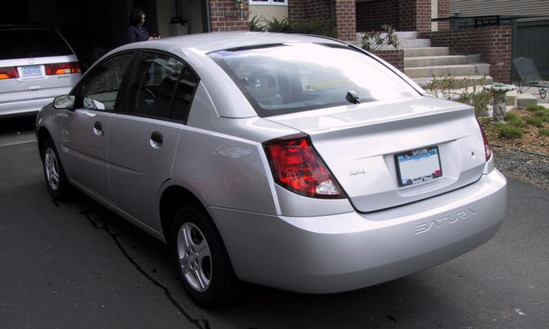 Junk in the Trunk (UPDATED!):
Computer:

Via Mini-ITX Motherboard with 1GHz C3 processor
512MB DDR RAM
90 Watt M1-ATx Power supply/sequencer
Copilot 8 software and reciever (reciever works _inside_ car, thank goodness)
Slim-line dvd-cdrw drive
USB hookup for phone (not working yet)
Casetronics mini-itx case (no more handbuilt plexi-crap case!)

Speakers and AMP:

400 Watt Four-Channel Pioneer AMP
4x 100 Watt Rockfor-Fosgate Three-Way Speakers

Other Items:
Display: 7" Lilliput Touch Screen
The display is mounted sortof flush with the dash. I used a pair of metal shears to get a rough cut of a hole where the lcd will sit, then I used epoxy to fill in the gaps. After a ton of sanding, I painted the dash piece with a can of satin black spray paint.
Future Mods
Subs, Box and AMP
ODBII USB cable
FM Tuner?
TV Tuner?
More Pics:
Southpark on the touch screen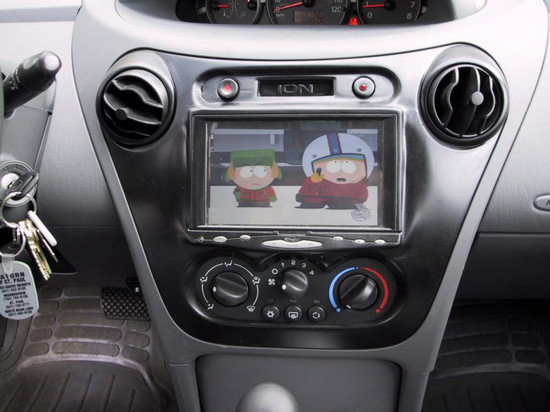 GPS Reciever on the rear window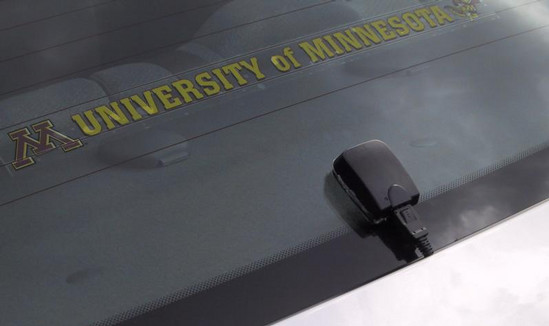 Valet switch to force the computer off on car startup
6.5" Rockford-Fosgate in the door
Junk in the Trunk
Need to take a pic of the new setup