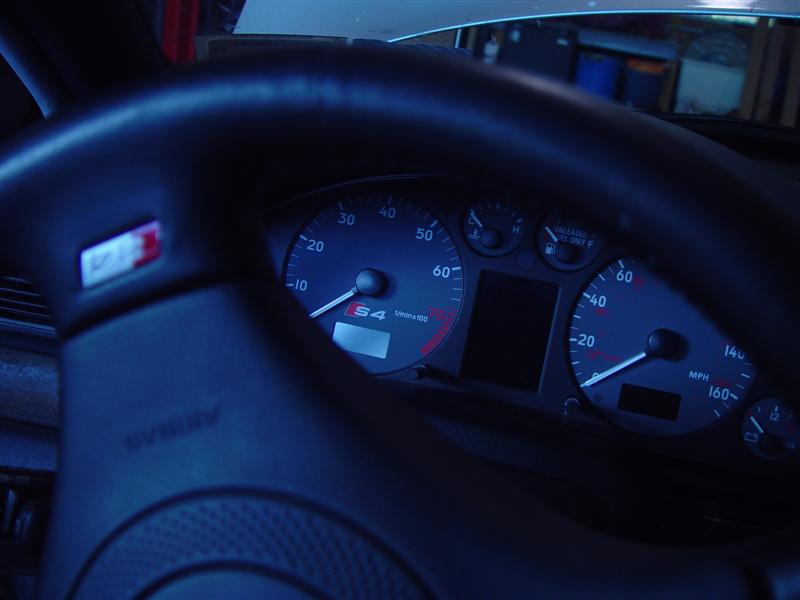 Some nice shots of the finished installation: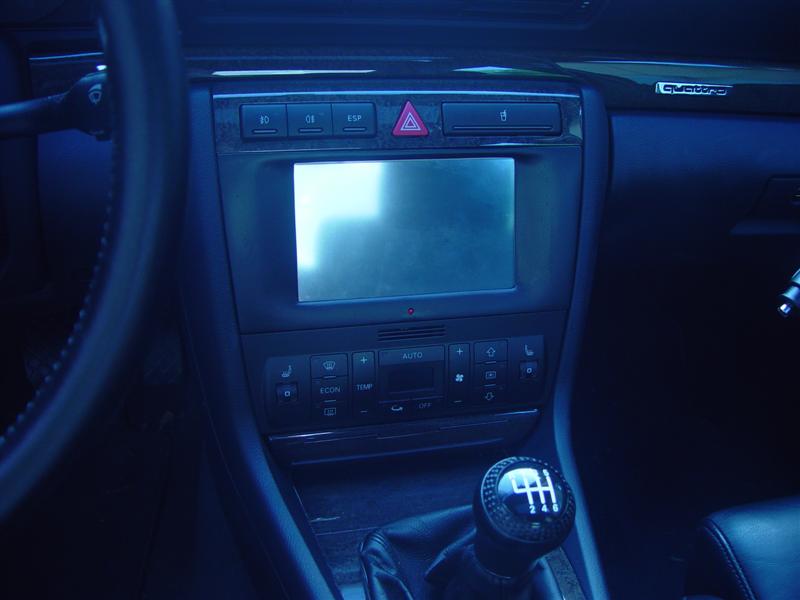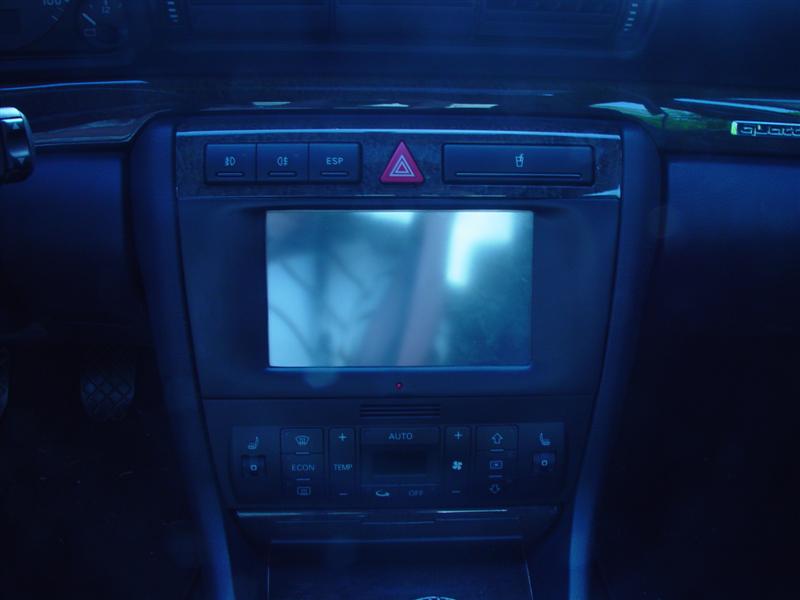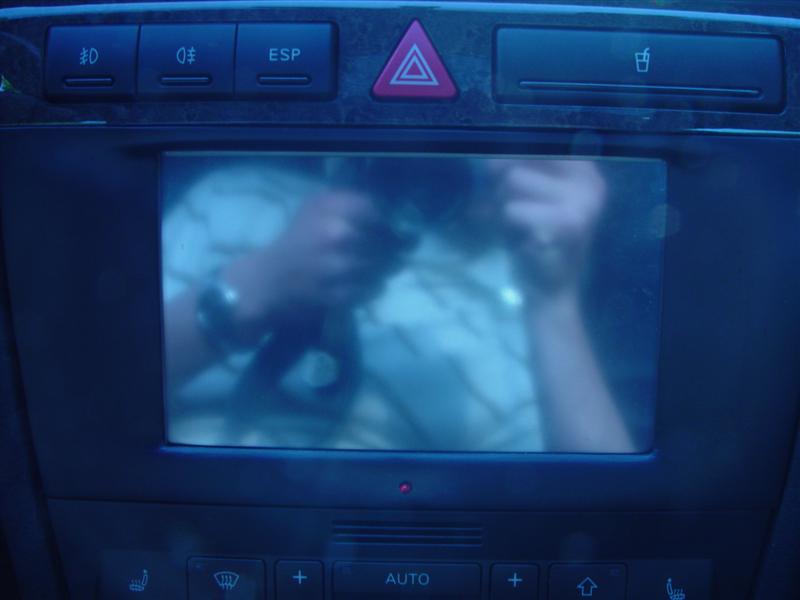 To make a very long, involved story short - what we did was this:
Removed the stock head unit completely, it was the BOSE premium sound Symphony II. Removed it's "faceplate" and dremeled out all of the buttons, leaving just the frame.
Once this was done, the Liliput 7" Touch screen was fitted inside, and bondo'ed into place (Plexiglas was used to make a type of "well" for it to sit)
One of the BIGGEST problems was that the touch screen itself fit perfectly, but left essentially no room for the unit's IR receiver / button board. The bottom half of the casing for the Liliput was dremeled off, leaving just the frame for the LCD itself and nothing more.
Days and days of applying more Bondo and sanding defiantly gave the effect we were looking for, but left pinholes in the mounting. Little did I know that a BONDO CRÈME FILLER existed. I found it in the auto parts store while looking for an inverter for the laptop in the trunk.
The red filler you see is the crème based Bondo, and it really did the trick. Sanding it down with a very fine sandpaper made it look superb.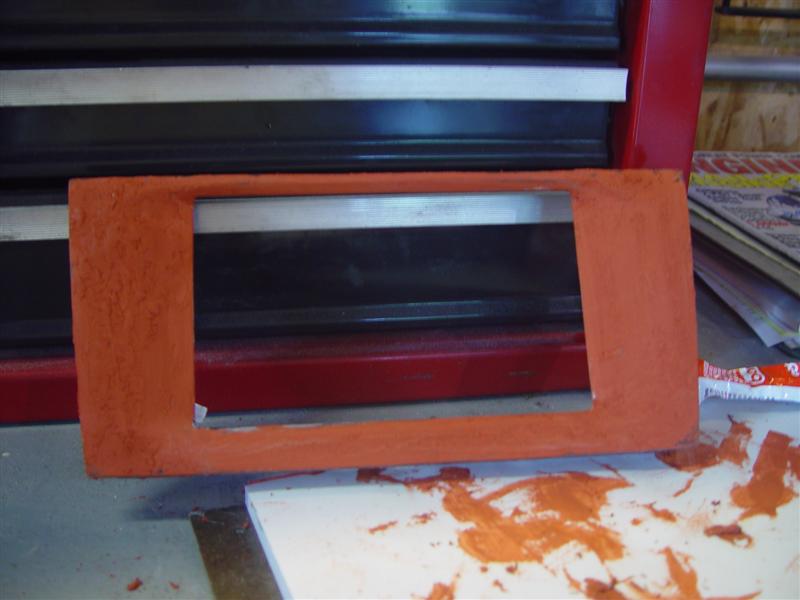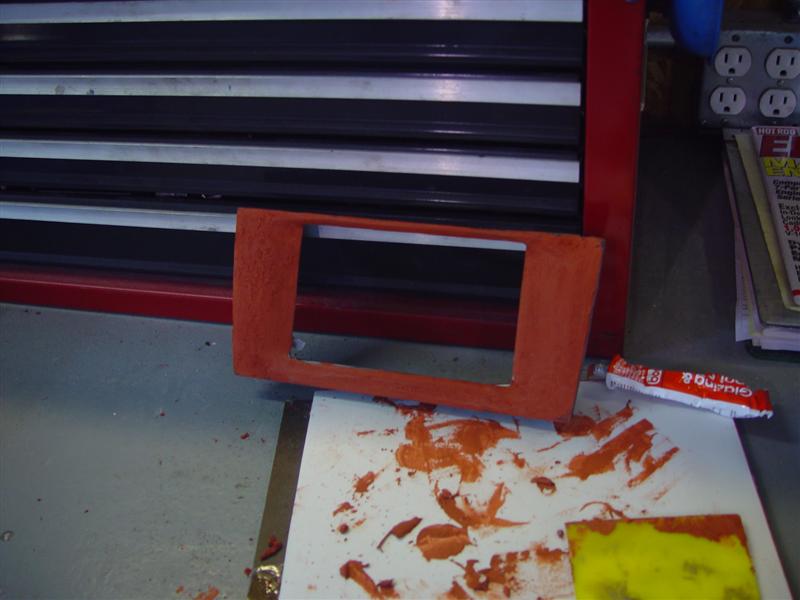 This is a close-up of the board with the buttons to control the LCD (menu, volume, etc...and the remote control's IR receiver.) The Liliput comes with a remote control, obviously - and has all of the buttons that the board has. Thus, all we really needed was to have a hole drilled through the frame for the IR signal to be received.
...Unfortunately, though, the IR receiver is mounted in such a way that it can not be removed from the rest of the board, and since we had absolutely NO space left to put it, I desoldered the eye and extended it's connections. The board itself was then able to be pushed back further into the dash (out of sight) and the eye alone was small enough to fit under the lcd (superglued into place. Since superglue dries clear, the IR has no problems reading the signal)
You may notice that there is a red LED centered underneath the LCD, this is the IR receiver - but with a red LED glued over it, just for looks. Otherwise, you would just see a hole. It looked rather unattractive.