Hello,
Here are some pictures of my car PC project.
Hardware setup:
Epia M10000
512MB RAM
40Gig 3,5" HD (is going to be replaced by a 2,5" HD)
M1-ATX (90W PSU)
DVD-ROM & CD-RW
Software:
Roadrunner (Frontend)
Freedrive (GPS navigation)
Power DVD XP 4.0
Rear view, 3,5" HD is going to be replaced by a 2,5" HD. The 2,5" HD fits in the space at the upper left corner, next to the M1-ATX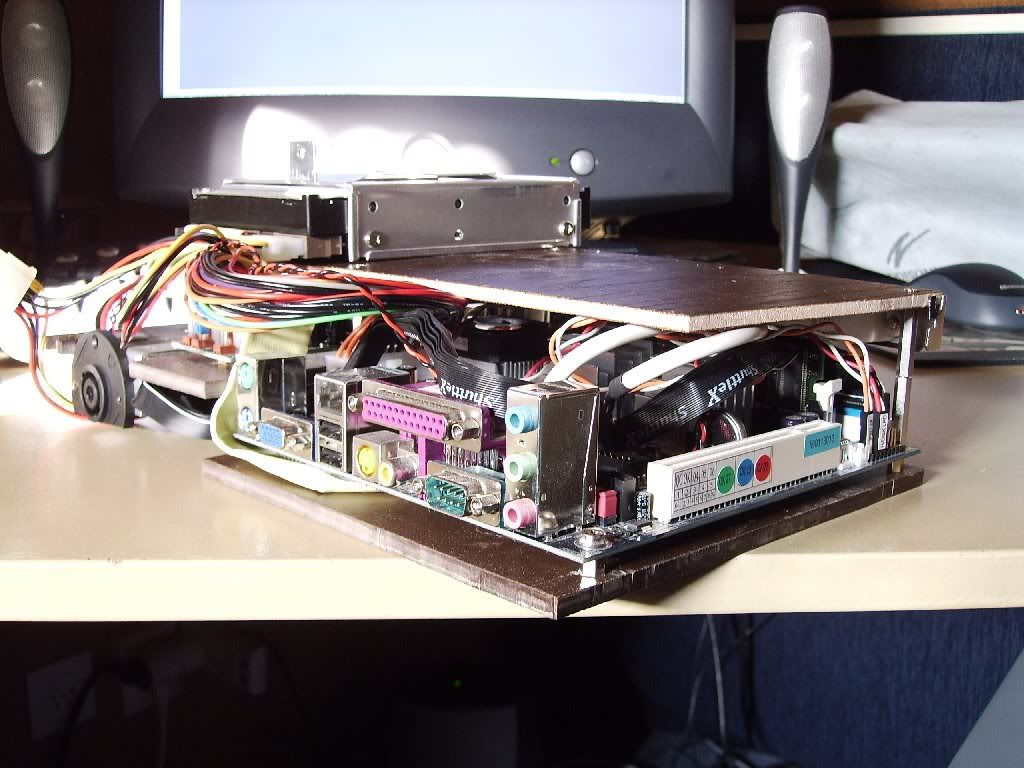 At the upper left there is some space for the 2,5" HD.
Upper view: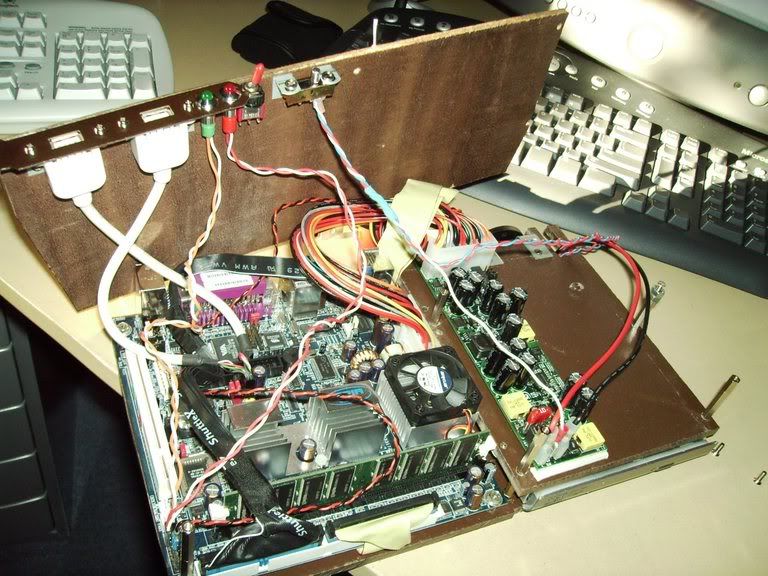 Speakon connector as power connector:
Placed an extra fan: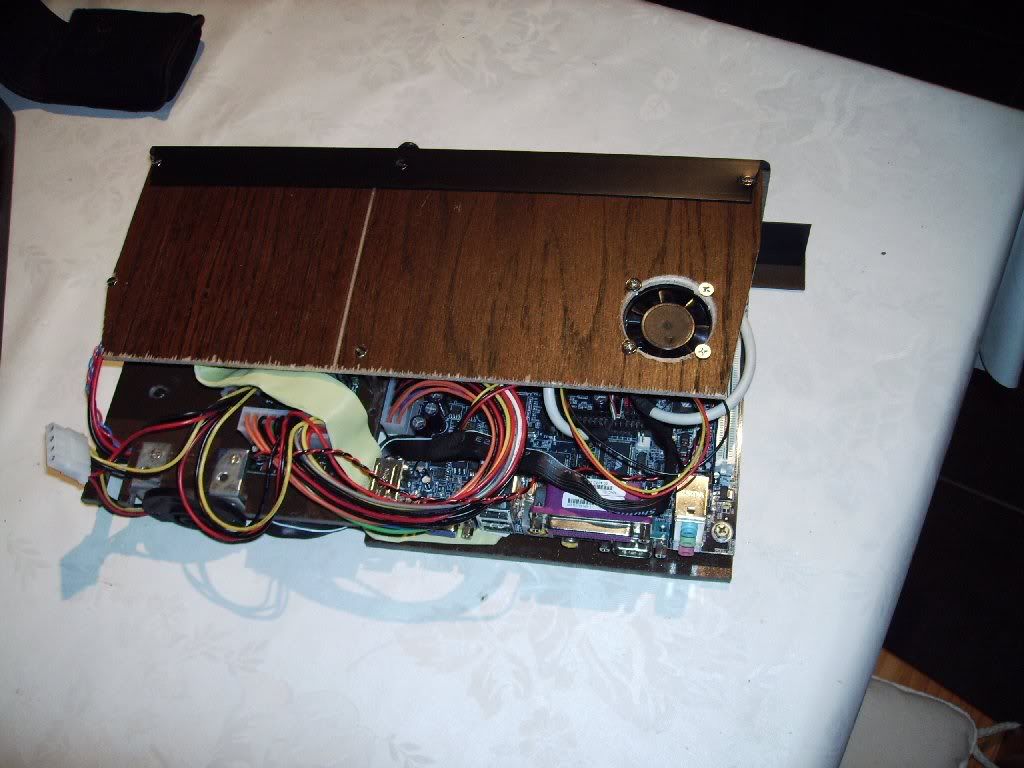 Front view. The big screw in the middle is to pull the PC out. At the rear you can see the center console:
PC built in the dashboard:
Complete dashboard. The whole centerconsole is going to be replaced by a console with a 7" Lilliput touchscreen.
Lilliput case in centerconsole: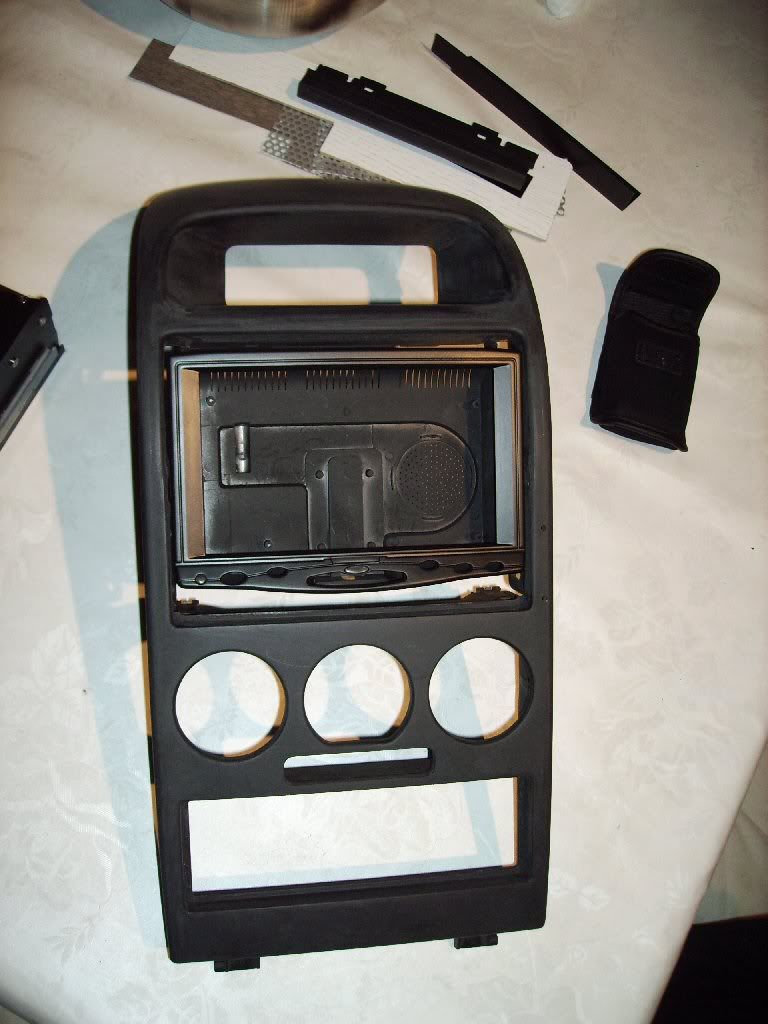 This is the radio I'm still going to use.