EDIT 9/3: well this project is over. the car is no more.. totaled it earlier this week (6/2/06)
off to find a new car
Iv'e got to stop getting bored with my installs..
I'm planning the 3rd now
this time i'm going head unitless so I now have more room for the PC
The Box is going in the Double din spot behind the screen
here is the plan
the top small 40mm fan will suck in, this will help keep the lilliput cool as it will be up agiant the box.
the larger hole at the bottom will be for a 90mm fan pushing all the air out.
the holes at the top should hopefully suck air past the cpu heat sink which is located near the top.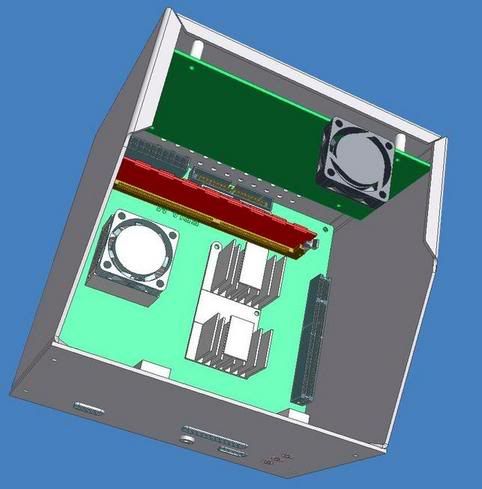 inside the box.. thats the v1000 at the back and the opus 90w up the top, the HHD will go somewhere on the left side, havent worked that out fully yet. and this box allows me to have a pci card.. so i will get a wifi card eventually