Hi there everybody!
Love this forum, I have never been much of a poster, but a faithful reader nonetheless. Seems that the time is ripe to present my CarPC project.
I was purchasing a new car and the idea was that the entertainment system must be able to play MP3, have satnav, and some not-that-bad sound system. Browsing around the options available for the car I found out that for a satnav system, that has a CD changer, but doesn't play MP3s, and has a 10-speaker setup with an amplifier (2x3 speakers front door, 2x2 speakers back door, no sub), it would cost me approx. 5keur, and this still wasn't what I really wanted (what's the story with VW and MP3 support?! - OK, it's improving a little lately, but that's still not it). A friend showed me his CarPC project and that's the time I got addicted.
So, first for the wheels. It's a 2006 VW Passat Variant 4Motion (3C), with a couple of extra goodies.
Then there was the question, what to put in. The PC started to come together quite quickly:
VIA Epia SP13000 mobo
256MB RAM
120G 2.5" Seagate HD
NEC ND6500 Slim DVD-RW
Morex case w/ extra PCI riser available
Creative X-Fi ExtremeMusic sound card
USB WiFi
USB Bluetooth
For the display, the plan was from the beginning that the monitor would fit into the dual DIN slot that is available standard on the car and houses the standard radio. This limited the size to 7", so the search was for the brightest 7" one could find and it seemed the Xenarc would be a good choice.
The monitor together with the bracked it should go in for installation. Luckily, I had a helping hand from a friend (thanks, urosbe!) that was friendly enough to install the monitor into the bracket, since he had already some experience with his install. I suppose many people are interrested into this process, therefore I'll stay on this topic for a little while.
First, the monitor must be taken apart carefully..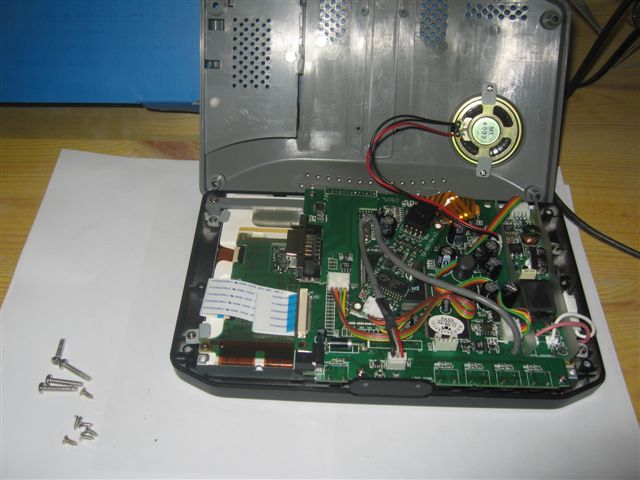 Then, after one has the front of the monitor, it can be installed into the bracket. First, some painful cutting so it fits..
... and carefully applying glue and fixing stuff...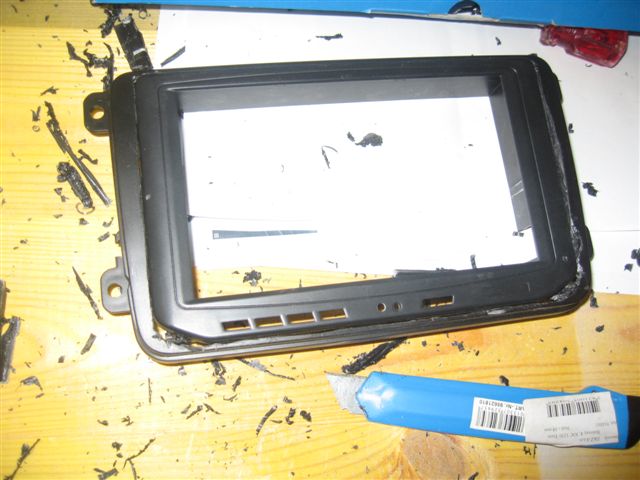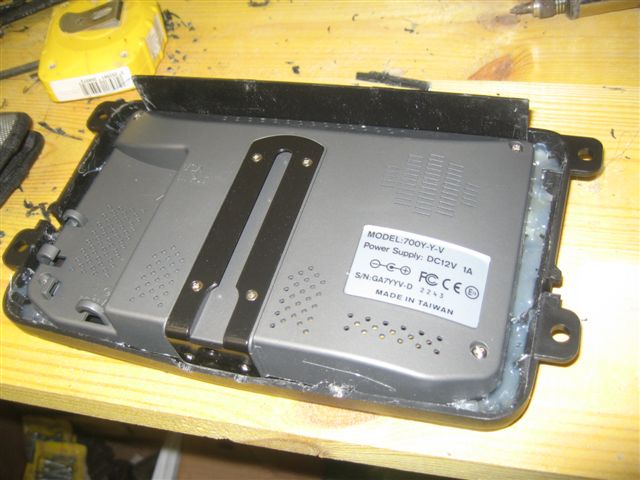 Then the monitor front and the bracket must be sanded, fiberglassed, sanded again and spray-kitted...