Here are a few shots of my nearly completed install. Sorry about he low light shots, I will take some tommorow in the sun, and update the page.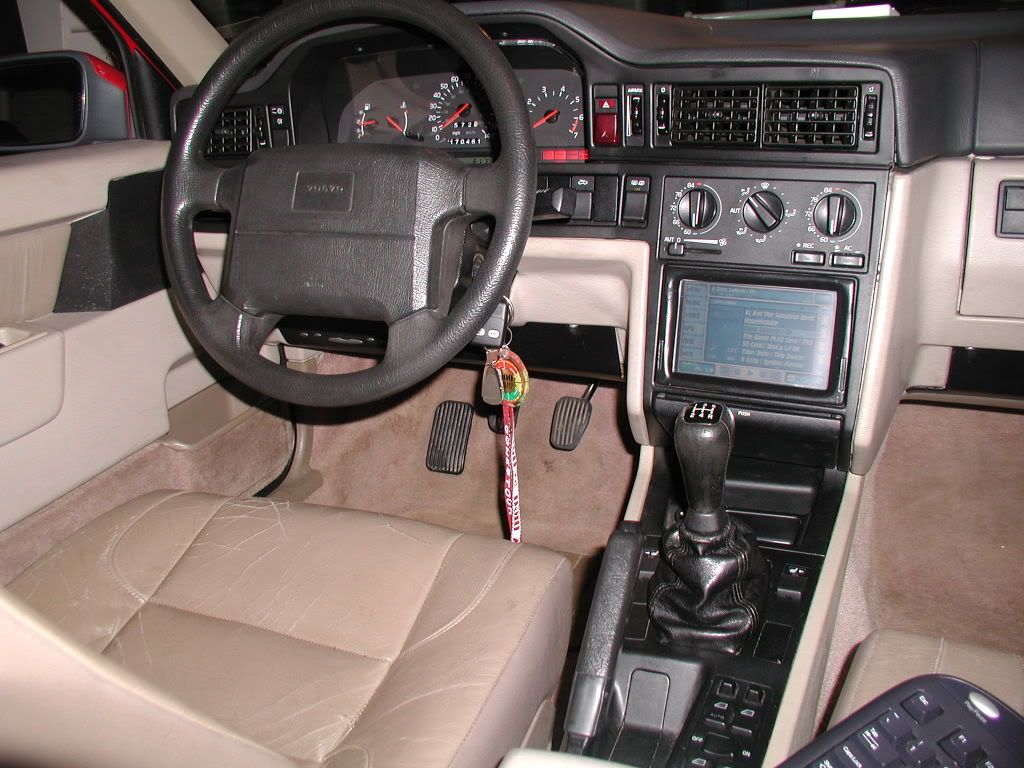 This is the LCD placement. To fabricate this I took the existing cage from my stock radio and cut out the front buttons. I then cut out around the bezel from the lcd and bondoed the two together. The flash makes it look a lot worse then it is. It was also my first time working with the stuff.
Here is the computer set-up. I took an old dell case and painted it all black and screwed it into my subwoofer. The subwoofer was actually my parents but the amp inside died, and they gave it to me. I then put a panel over the hole where the amp was, soldered speaker cables to the sub and now power it off a 100 x 2 profile amp.
Here you can see my two amps and the inverter screwed into the back of my seats. I still have not found an easy way to hide all my cables, computer and amp, so any suggestions would be appreciated.