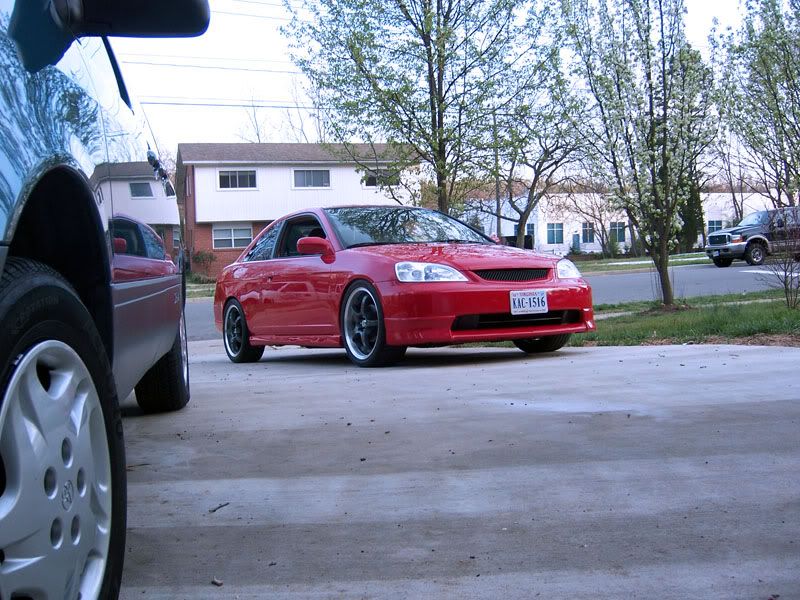 -the car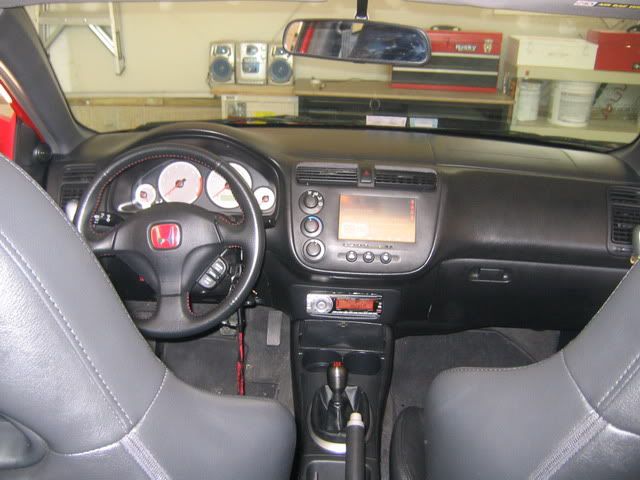 -The screen is a Xenarc 7" 700tsv.
-Running Windows XP Pro, Firefox as the browser, Road Runner as the front end.
-Still need to bondo the edges around the faceplate (soldered an extension for it so that the headunit sits behind the screen and the faceplate sits where you see it.)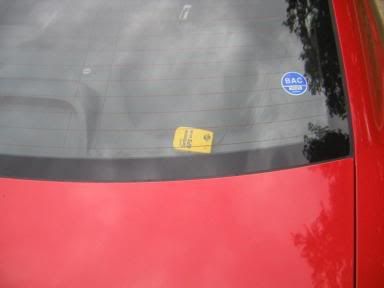 -Earthmate LT-20 - windows are tinted now, still works great! I am using it with iGuidance.
-power button and dlink wireless-g adapter.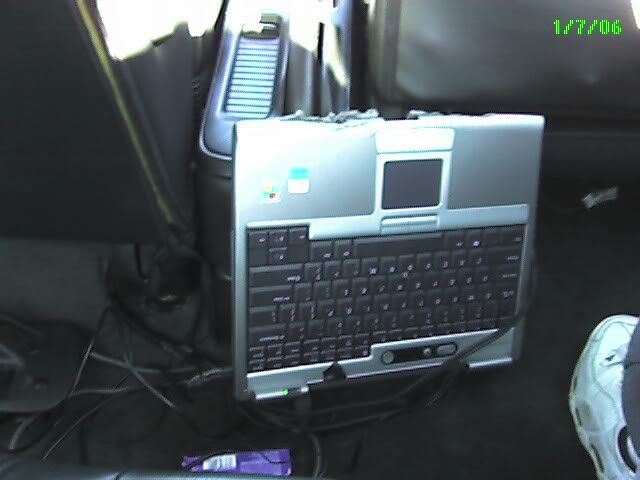 -This is the only picture i have of the laptop, its a:
Dell D610
2.0 ghz Pentium M
512mb ram
40gb HD (might upgrade this later, i doubt i'll be able to fill the 40gb though)
removed the screen (wouldn't be using it anyways)
-The laptop stays behind the drivers side seat. I unzipped the seat, and put the laptop in there, haven't experienced any problems with it overheating or getting too cold in the winter. Once the seat is in it's place, all the wiring is tucked in, you don't see any of it.
-I also (not pictured) have a Playstation 2 Logitech USB Keyboard that I use when ever I need it (rarely).
-To charge the laptop I am using a regular Power Inverter, it turns on with the car and turns off with the car, when the car is off the laptop runs off of the battery which lasts around 4-5hrs (so it's pretty good for me to keep it on while shopping or if I'm going to be away from the car for a couple of minutes.)
Any comments, advice, etc. I'm still not done. I plan to paint the GPS Receiver to black (ugly yellow). Also want to put a DVD/CDRW drive somewhere, just not sure where. YES, I know my car is dirty, lol