Hi guys,
I had been thinking of doing this for a while, but I was apprehensive because of my lack of experience with fibreglass, but I went ahead and did it anyway.
So I went ahead and bought a 7" Lilli touch panel off eBay (good delivery from HK to UK too) and got a laptop from work. So my spec is...
7" Lilliput Touch Screen
1.8GHz Pentium M
512 MB Ram
80 GB Hdd
Integrated LAN/WAN/GFx/SND
I'm making the shutdown controller really simply (can't see why no-one has done this before). It will run off a 12v laptop power supply, so its fully regulated. A relay will be connected to the ignition to the PSU, so it can only be turned on when the ignition is on, also, the power switch is wired to a relay and a circuit and debounce switch circuit, so when the ignition goes live, it connects the power switch temporarily. I have made power profiles so that when the laptop goes onto battery power, in 3 minutes it will hibernate. So when I turn off my car, I can still play with it on battery if needs be, but if I walk away it will turn off altogether - easy peasy.
So this is how far I have gotten so far, I didn't have batteries in my camera for the first half of the fabrication (sorry), but I'll still describe what I did.
1. I dismantled the lower dash section from my car.
2. I cut out the ashtray and spare change compartment to make room for my panel.
3. I then put the Lilli bezel in the hole I cut, hot glued it in, then stretched a bit of tights (pantyhose) over the whole area and pulled it in from the inside. This gave me the smooth transition into the bezel. I covered it in resin and let it dry.
4. After the resin dried, I reinforced the panel with 2 layers of fibreglass mat - although tissue would be prefered for its flexibility in the size given, my shop had sold out and I'm impatient. I would have fibreglassed from the rear, but I didn't have enough operating room unfortunately.
5. After the resin dried (the second time), I started to bondo and smooth. A lot of sanding was needed to get the fibreglass to blend in with the existing sides and top.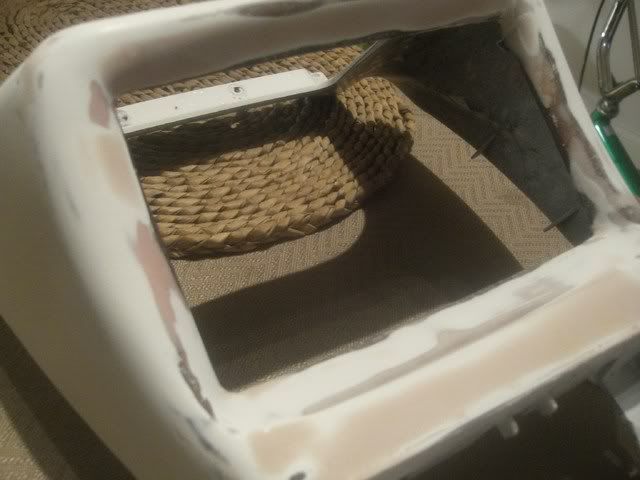 6. I then sanded, and bondo'ed and sanded and bondo'ed and sanded and bondo'ed until all the little bumps were gone. I used 240 grit for the rough stuff and 400 to smooth it down.
7. I got some high build primer, that was designed for metal, so I covered it all in a paint adhesion thing for plastics first. Then I coated it in the primer, and sanded it, because I was impatient I had a few runs, so I had to sand between the coats. I layed about 12 coats of primer in the end, maybe more, I lost track. I made my own mini oven to cure the paint a little faster, but it does seem to mess up the bondo, as I learned later. I also test fitted the screen just to see what the gaps were like.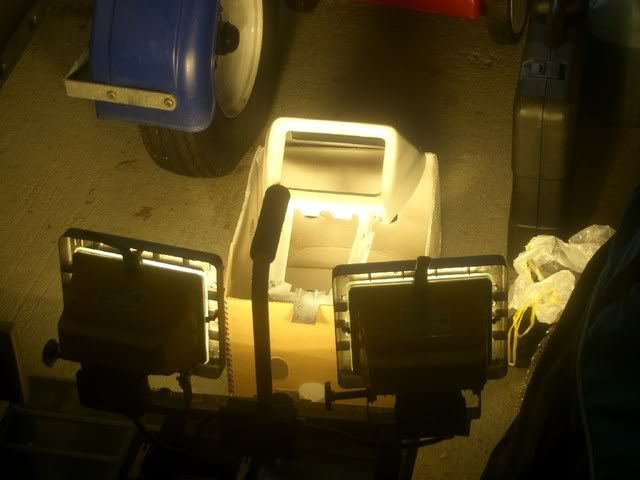 8. So now it was ready for proper painting, using some texture paint. Again, I hurried the paint job, so shortly after spraying it, I got runs in the paint, and needed to sand the whole thing down and respray it.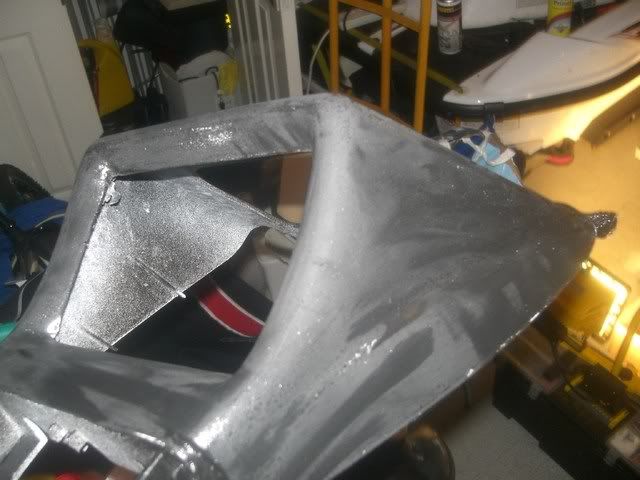 9. After sanding it down and respraying it, I learned that the heat from the lamps make the bondo crack, causing some rather annoying problems. So I had to sand that side down again and respray it. The crack is shown below...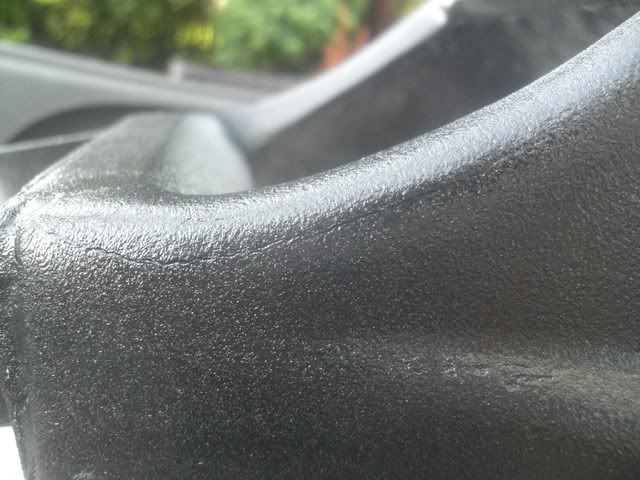 10. I resprayed another time (each time I sprayed it was around 3 medium coats) and then it came out almost perfect. BUT the colour was just a little too glossy to match my existing dash, so more colour matching is neccessary. The peice of dash next to my fabricated bit is original, I haven't sprayed it, or messed with it.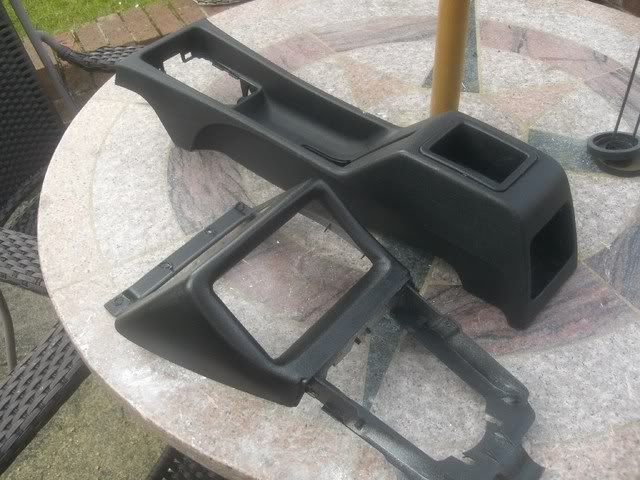 11. I went and bought some satin black spray, but I am yet to use it because I'm waiting for the texture paint to cure properly - without heat lamps.
Hope you guys like it...I think this is the 3rd 306 on here now, but I only saw photos from one of them, and mine looks the best