So I've been getting ideas and such for the last month but haven't posted much at all. I was going to wait until the car was painted and all before posting pics, but I figure I can update later on the car and the pc. Here's what I've got for right now:
1992 Nissan NX1600 w/automatic trans ebay intake and exhaust Enkei 16" rims. Rust belt survivor!!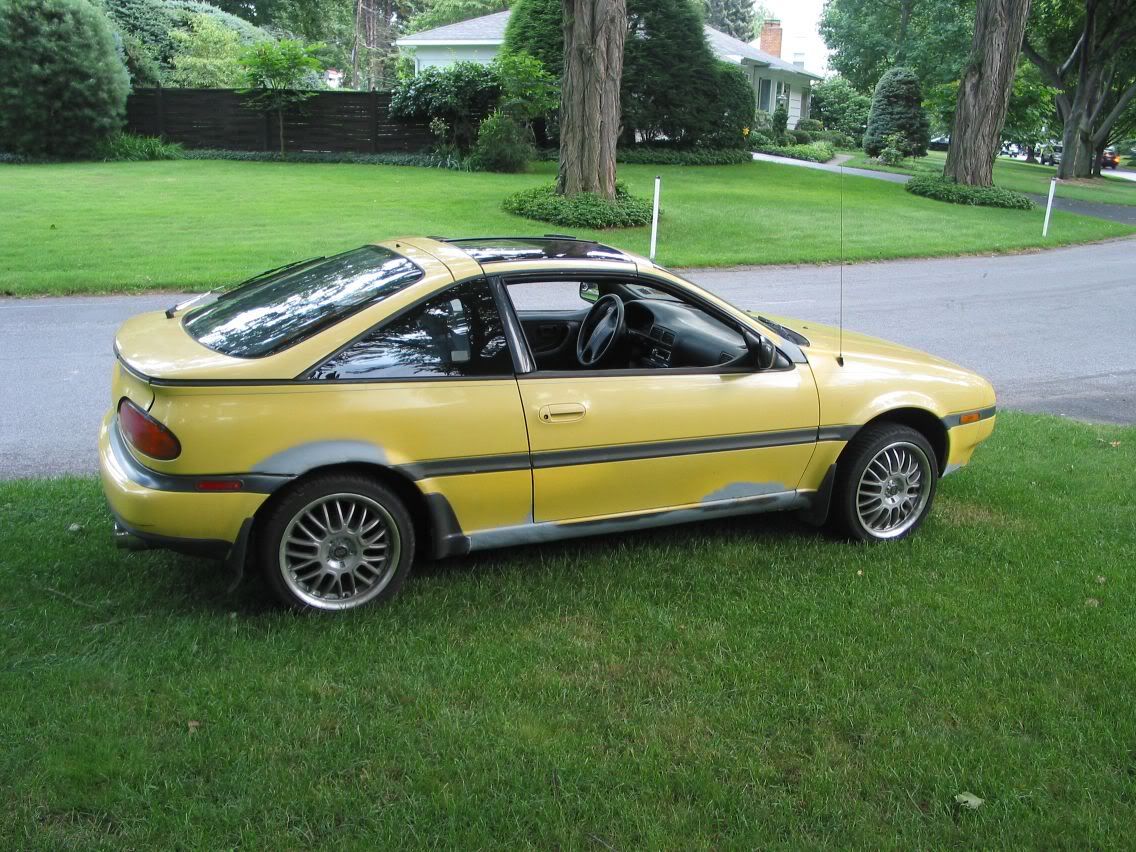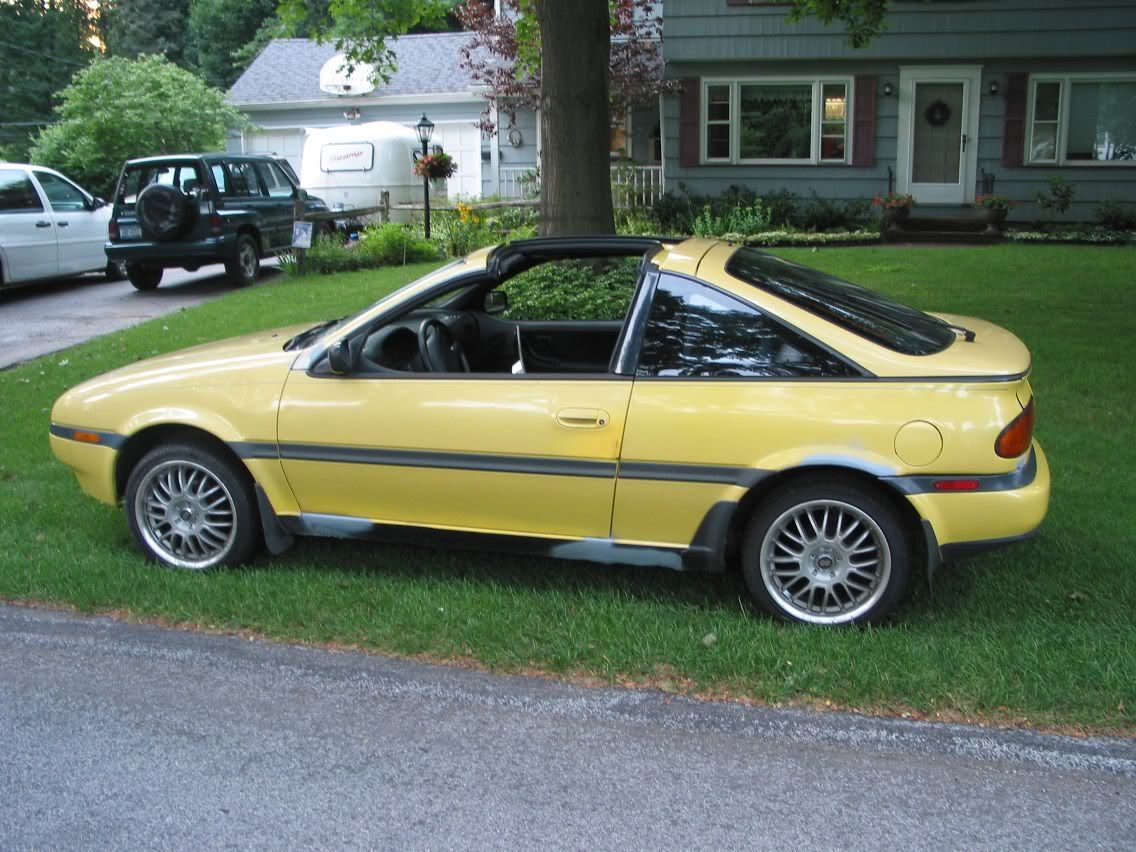 -POS AMD athlon 950 in atx tower welded (yes welded) to an L-bracket
-512MB ram
-80GB hard drive
-Ebay wireless card with external antenna on order
-Vector reman 700W power inverter ($45, gotta love ebay)
-Provision 8" touchscreen 800x600 native no dead pixels or anything!!
-600W bazooka liquid cooled subwoofer and amp (high end junk)
-Running Centrafuse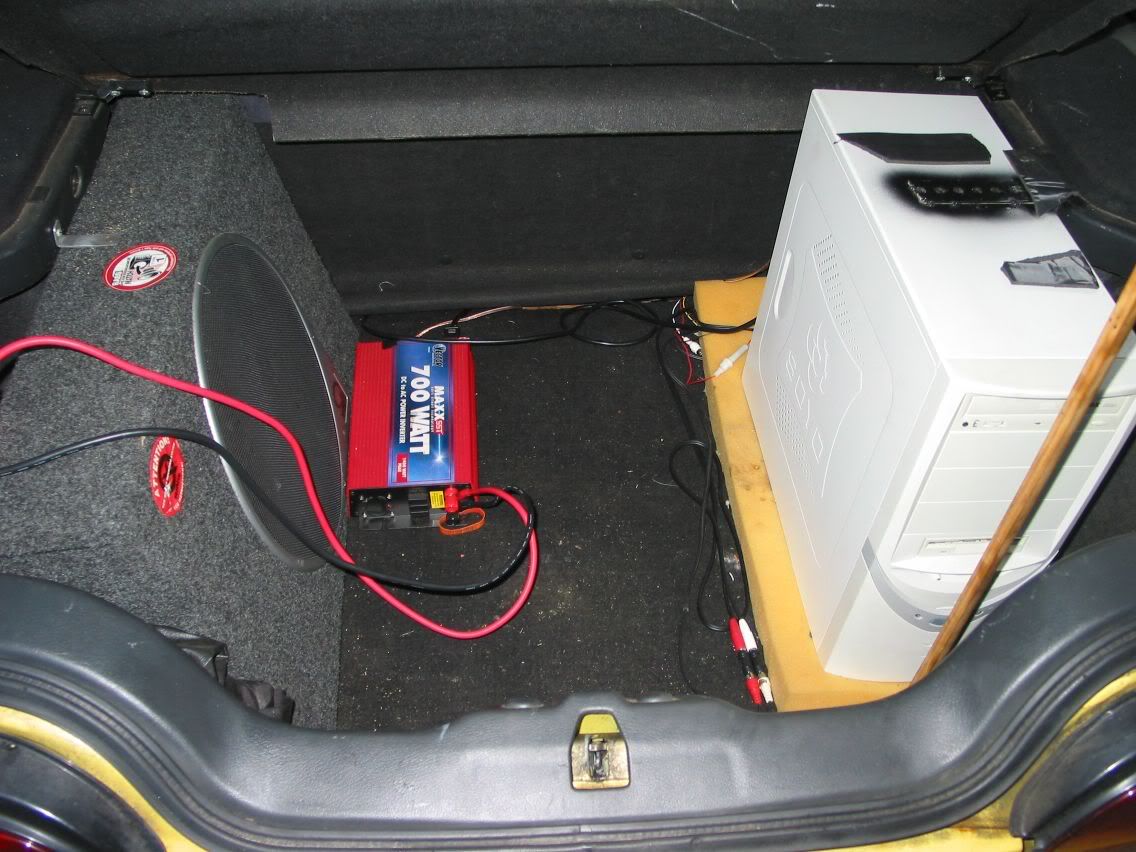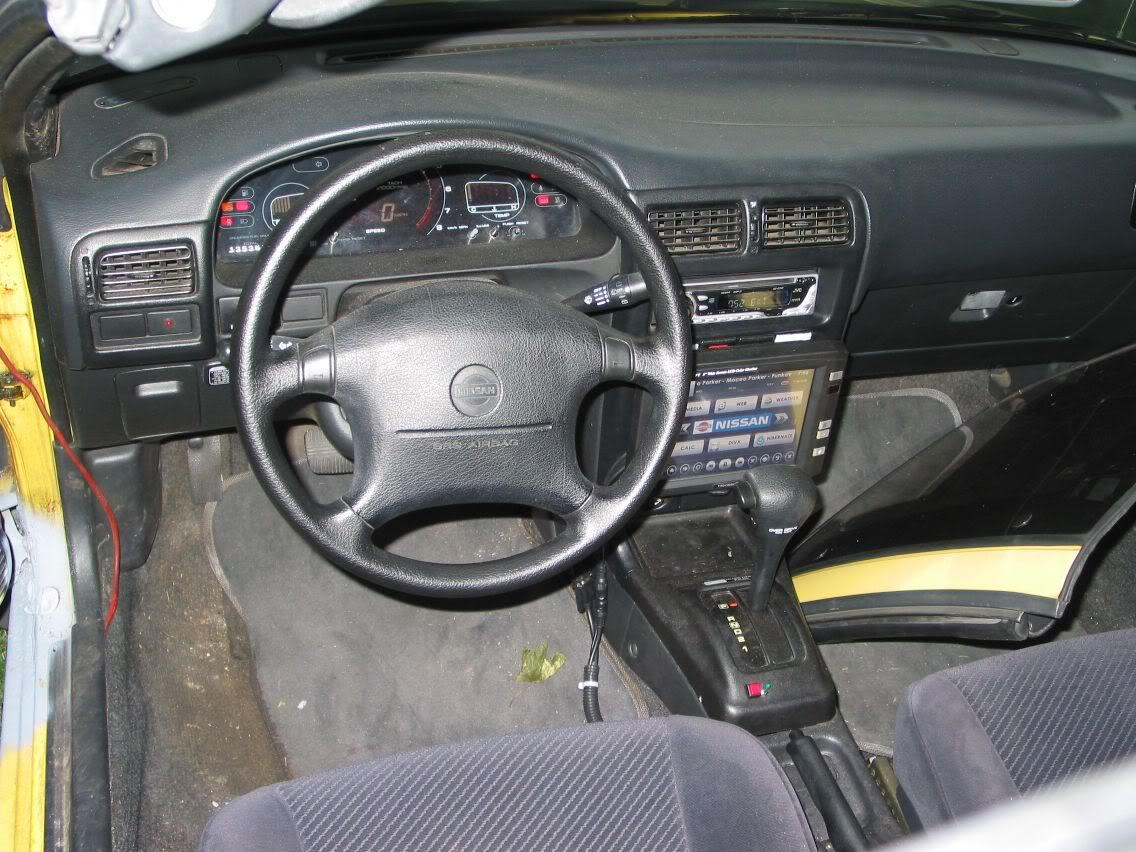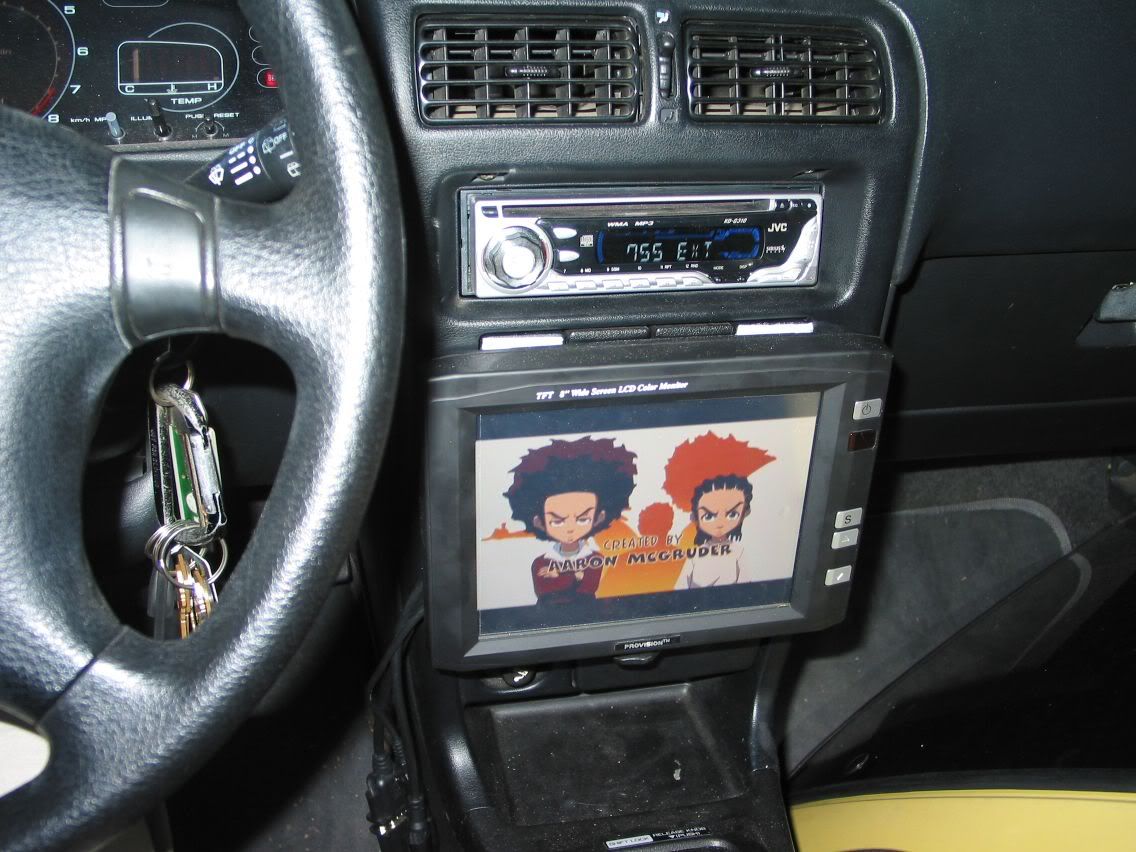 I wired two switches into the shifter console for powering up the inverter and turning on the computer. The screen is removable in seconds via velcro and the stock mounting arm so I can throw it under the seat. I would have loved to mould it right into the dash, but in my neighborhood I'm positive it would have been stolen. Even with the crappy processor it only takes about 28 seconds to come out of hibernate. Basically it's running before i'm to the end of my street. The install is definately not professional looking and the case mounting should generate a few laughs, but all said and done I figure there's about $250 invested, considering the pc was a free hand-me-down. BTW, i highly recommend the "Provision" screen, it has been flawless and is really sharp.