Ok, a little background. First the biggest I have seen an LCD touch screen in a Celica in the radio compartment is 7 inches. I have read in a few threads that that is really the biggest you could go. I like to push the limits and I thought I could get an 8 in. So I figured I would go for it and see how it comes out. My goal was to keep my dash looking like it came factory installed, meaning I wanted to keep my center console glove box thing that most people put their monitors in. So here are some pictures and what I came up with.
Here is what my dash looked like before I started the project.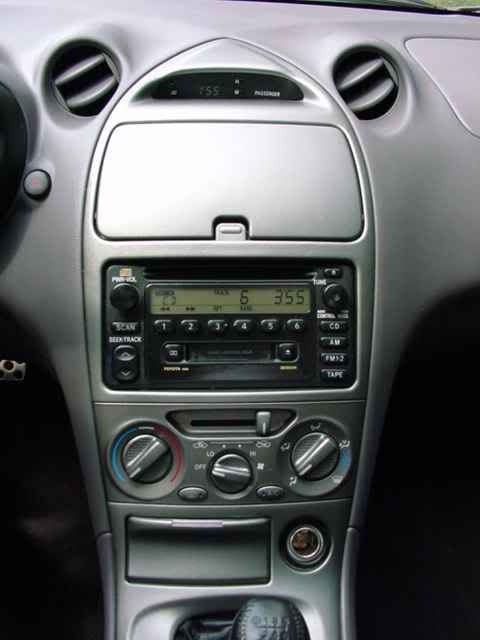 Here is what most people buy and install a premade monitor that fits into that spot.
Here is the last thing I have seen people do when they dont buy the premade bezel and do it by their self.
Here is my project and how I did this job.
First thing is first, I have to take out every thing to run the new wires and do any needed mods on the bezel.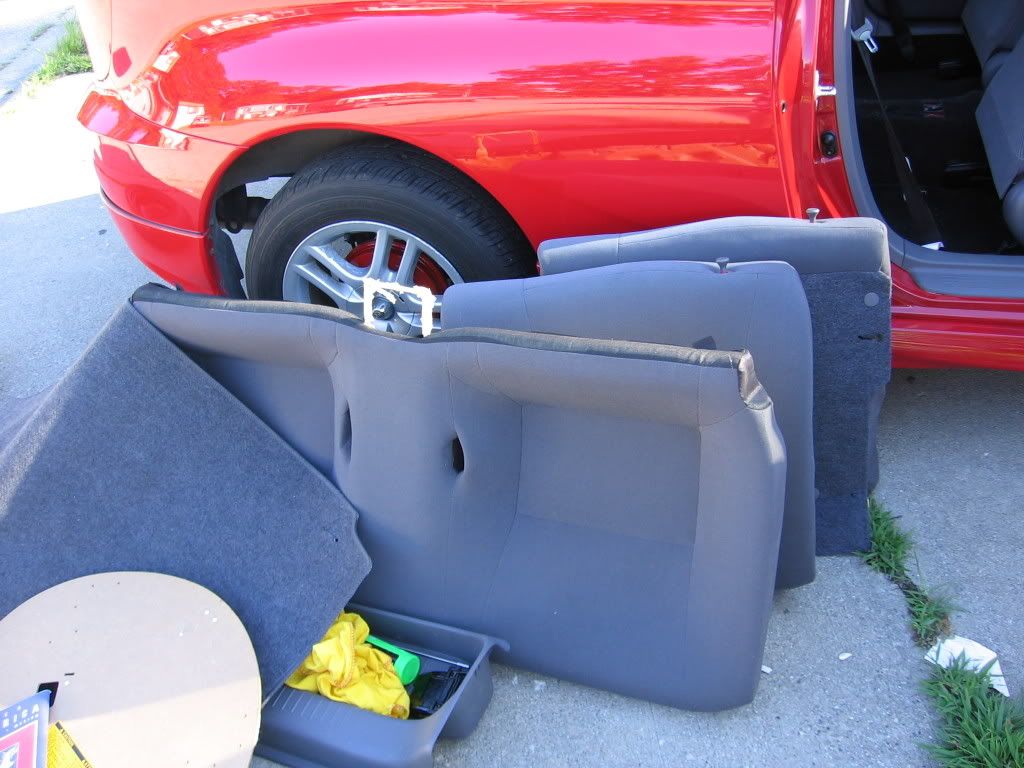 Next comes the supplies, I also bought some spot putty that isnt in these pictures to fill in any holes formed by the bondo after it hardened.
the bezel from the monitor wouldnt fit flush with the back of the radio bezel so I had to dremel it down a little from its original form.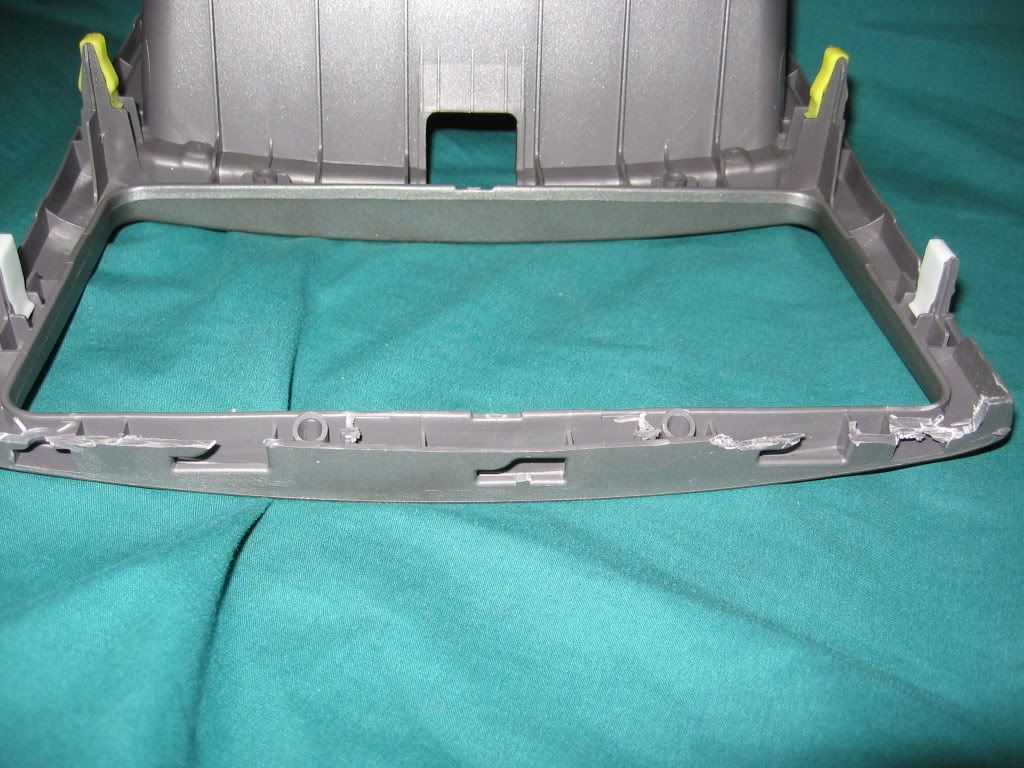 Now I readjust the bezel to get an idea of how this is all going to fit and how Im going to have to fill in the sides to get it to all line up and look good. In this picture the bezel is sitting a bit higher than it will actually be when its mounted as you will see in the next picture this was just so I could get an idea of the sides.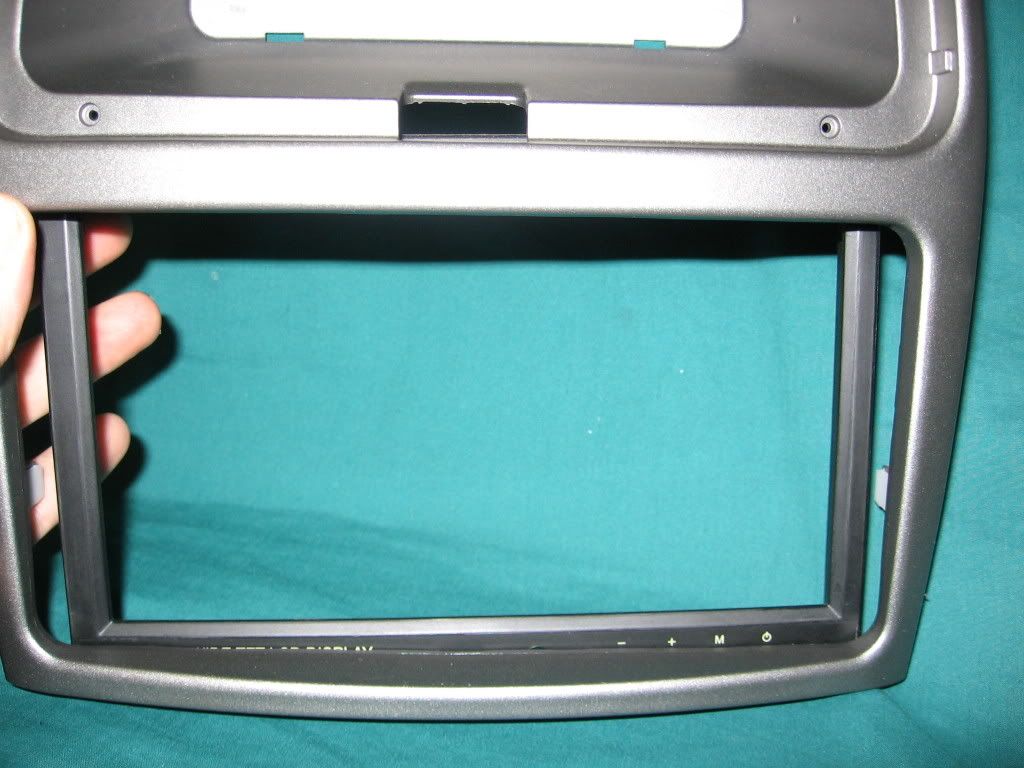 Next its time to start the bondo process and get every thing put into place. First I taped it all into place and used a mix epoxy to 'tack' it into place so it wouldnt move while the bondo got hot and started the drying process. Here are some pictures after I finished the bondo process. As you can see the actual bezel will sit slightly behind the AC controls when its all put back together but this isnt a problem. After measuring it out this extra space is there and the monitor bezel will go into place with no problem. this will not effect the screen size because the only thing that hung over were the buttons/Ir which will be relocated.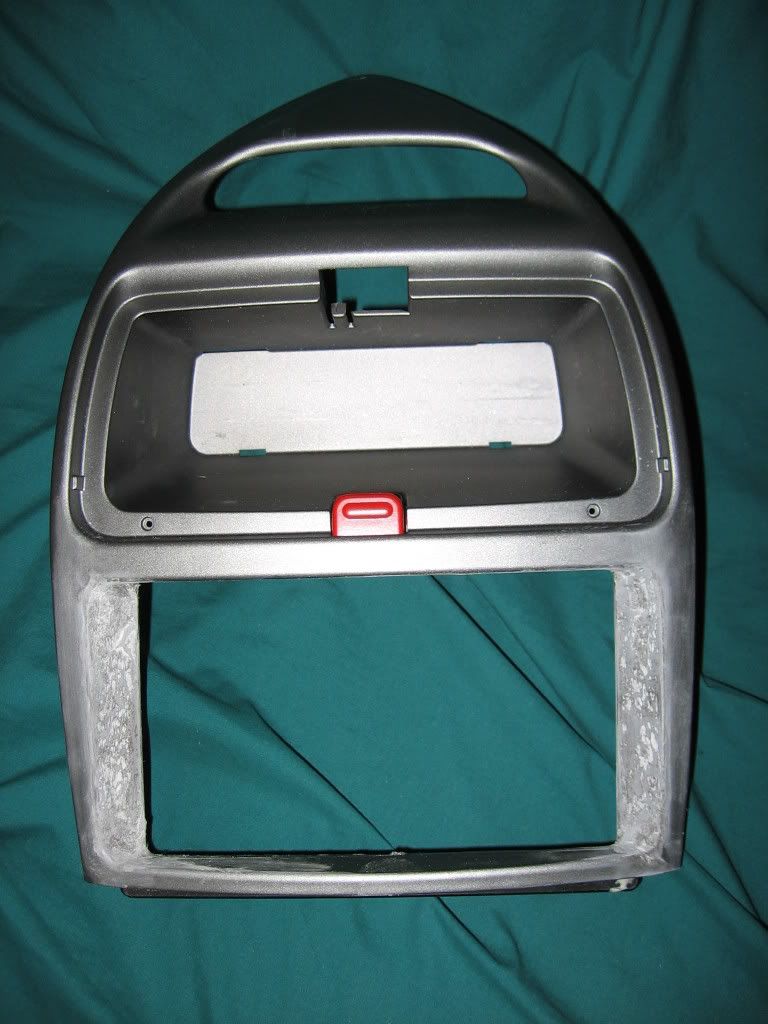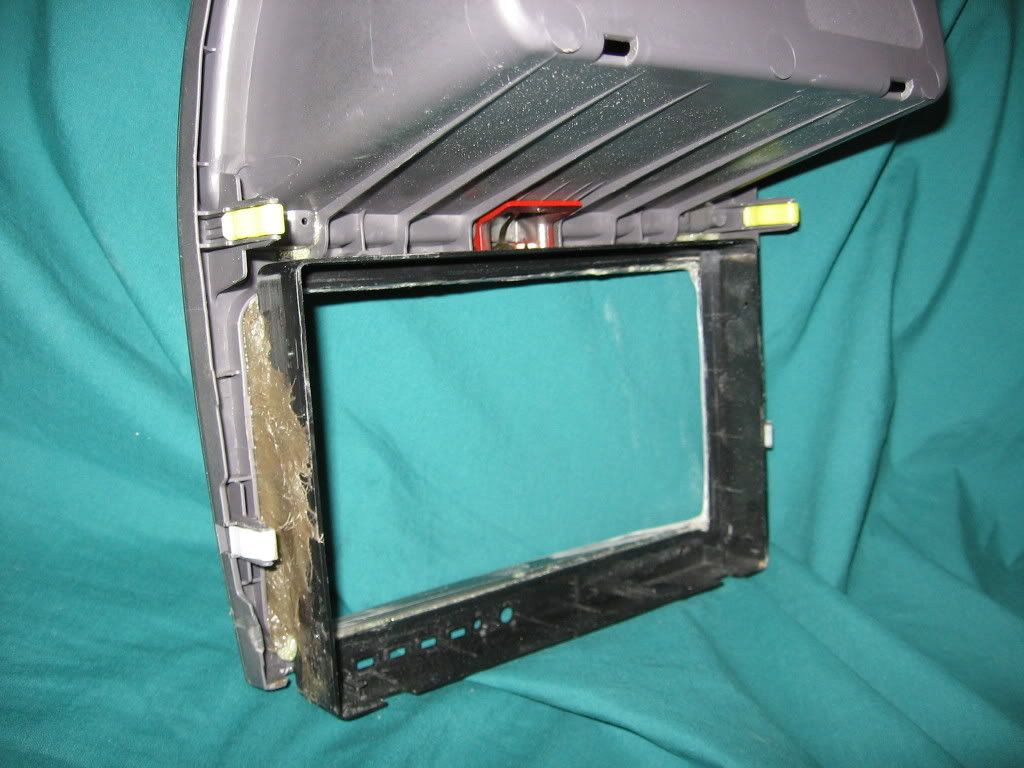 Once the bondo dried I went over it with spot putty and filled in any holes left at the end. I used silver duplicolor paint as a primer and once that all dried I went over it with about 12 even coats of red and black to get the desired look. here is a picture of the finished product put into my car and ready to rock. I hooked up the stock speakers through a 5.1 surround sound controller so my car has surround sound for movies, as well as music control.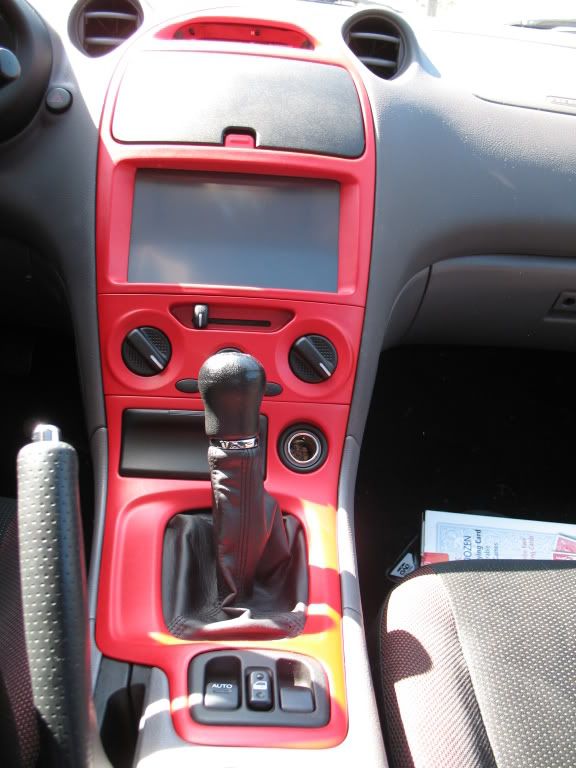 Im planning on painting the inside of my car over soon. I want to do the spot thats red right now a high glossy black and every thing thats gray a high glossy red. Any way thats the the project. I have a few more mods left to the actual carputer side of things but Ill be sure to post more pictures when Im finished. Here is an actual picture of my car.