NEW PC installed in post #56 --- Lots Of Pics!!!
Hi guys, This is the first post I make on this forum but I've been reading it for quite some time now. I never had to post a question because everything is very well explained. So with your help I finaly finished my first Car-PC. Thank you for this!
Here are my specs.:
Hardware:
-BMW 525tds 1996
-Biostar I94GM-I4 Mini ITX Mainboard
-Celeron M440-1,86GHz Processor
-1Gb RAM
-320Gb Western Digital Caviar 3,5" Hard Drive
-M3-ATX Power suply (to be replaced soon)
-Newvision (Lilliput) 7" Touchscreen in selfmade bezel
-xtronic HQCT RDS tuner
-Ibus controller for steering wheel buttons and auto day/night switch (more info
here
)
-Navilock NL-302U GPS antenna
-External Creative Extigy Soundcard
-DLS Ultimate A7 amp.
-Focal 130K, 130V, 27V2 speakers
Software:
-Windows XP
-RoadRunner with iDrive'09 skin (skin not finished yet, test stage)
-PC Navigator 7
-iBusRR
Future Mods:
-Bluetooth Handsfree calling
-Wireless internet thru G3 network
Here are some pictures of my install:
First of all, the car where it's all in: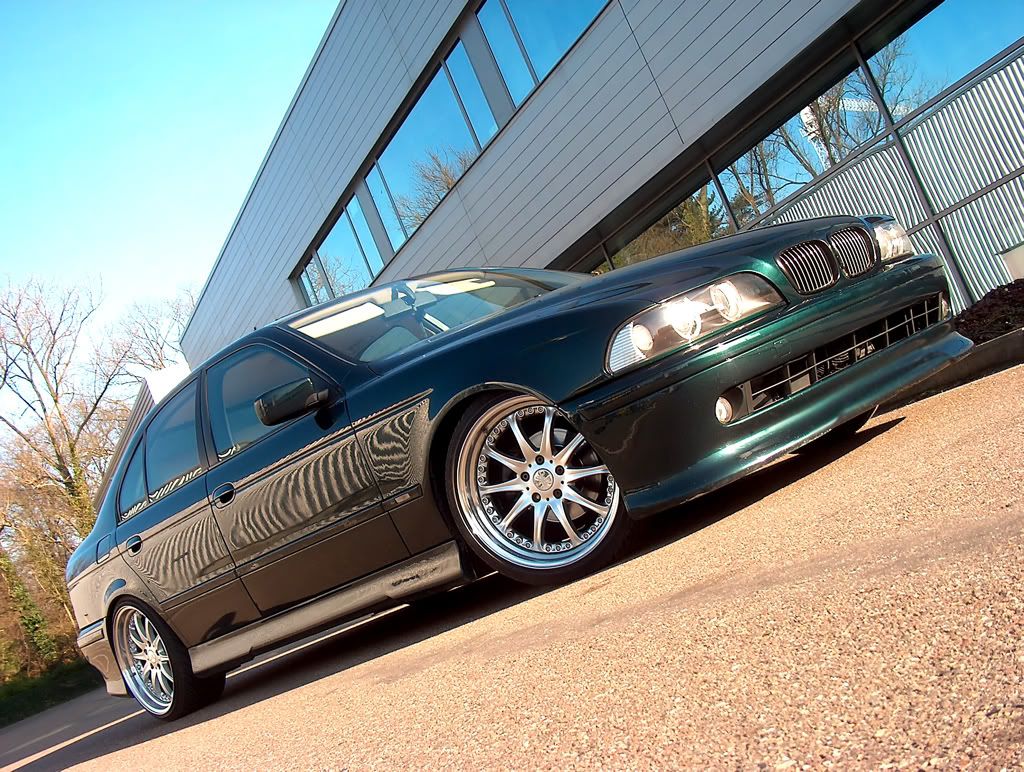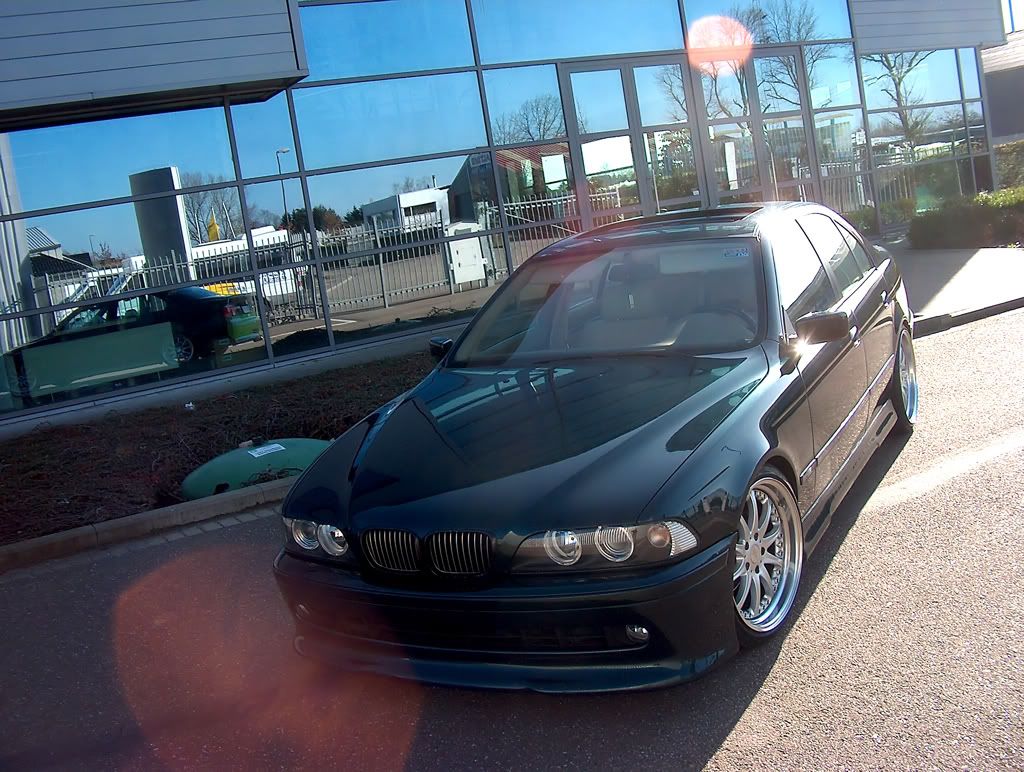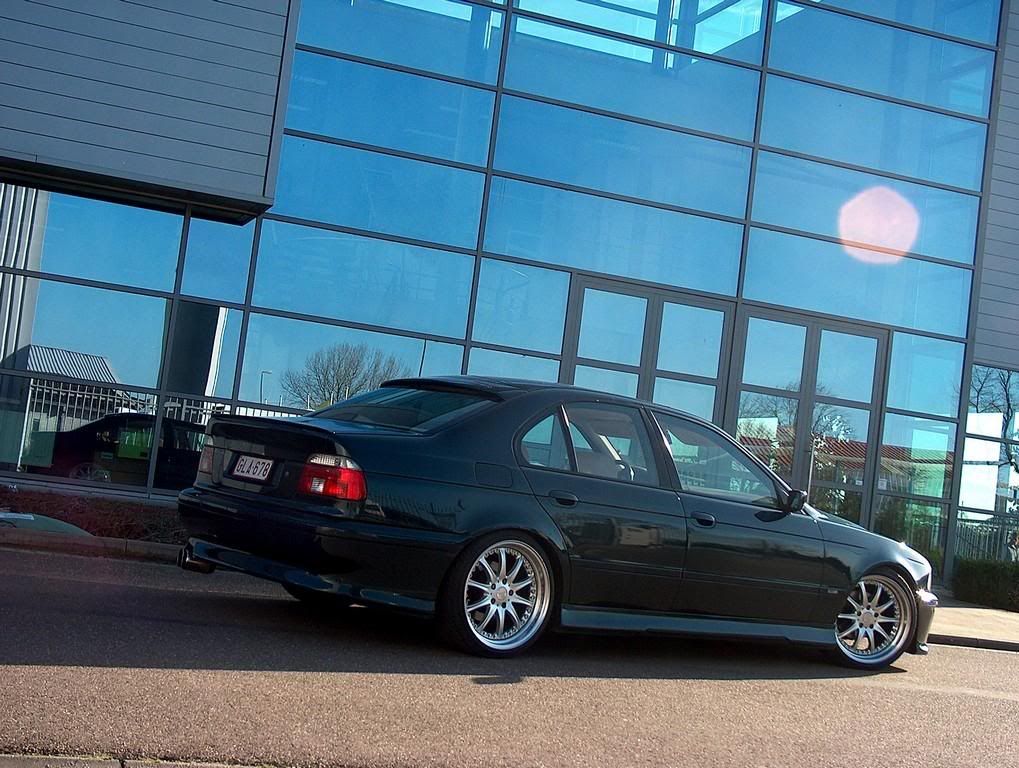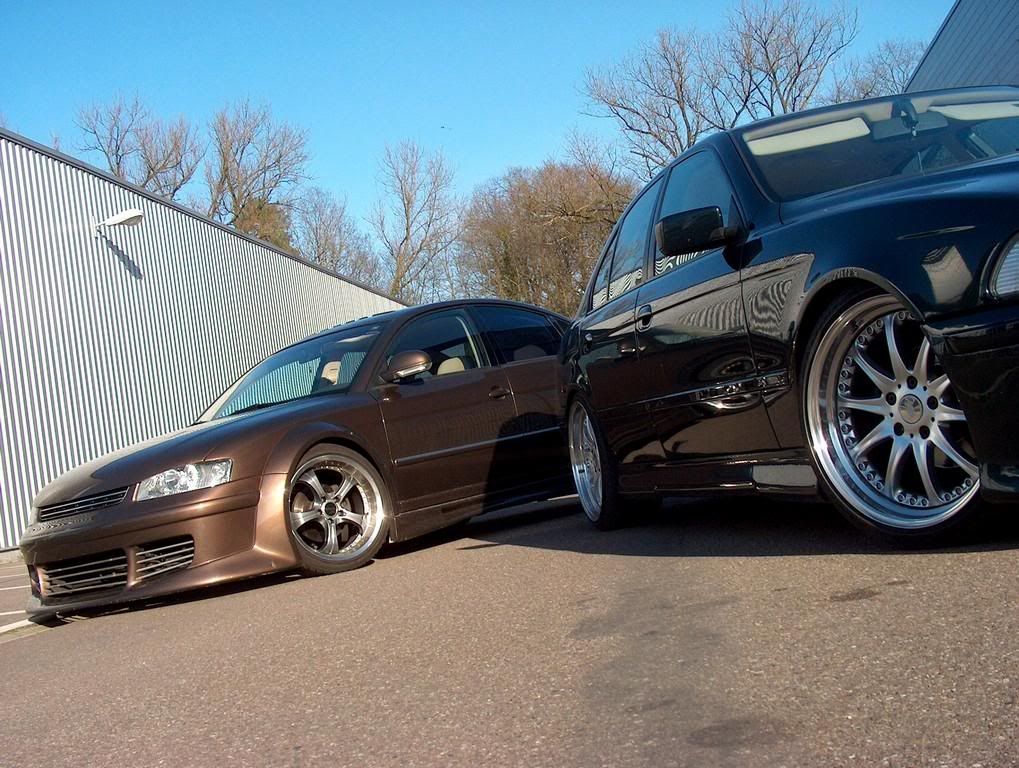 Picture of the dash with the custom made bezel. I actually ripped appart an old BMW radio I had laying around for making it:
A little closer:
By night. Notice the buttons surrounding the screen, they illuminate. Also notice the night skin I made for the iDrive skin with spectrum analizer.
Picture of what's in the trunk, the huge DLS amp. and Focal sub behind the plexiglass.
On the left side behind a sliding door sits the PC:
On the left side of the steering wheel sits the CD-DVD unit....
.... Behind a wood grane finish!
The Creative Extigy Beneath his cover:
Picture of the amp by night:
Another picture by night. Those are multicolor LED's. Thats why one is green and the other is Red/Blue
If some of you are interested in the making of the bezel, I could make a worklog of it. I have all the pictures but need to sort and resise them.
[Edit] The bezel Worklog:
http://www.mp3car.com/vbulletin/show...885#post931885
All other comments, questions are also welcome!