I have been in the computer industry for over ten years and I have always had dreams of what it would be like to integrate a computer into a car. It was not until I found this forum that I had any clue that this idea of mine not only existed but has been around for many years!!! Well I am very glad I found this site when I did (my first attempt was using a PocketPC). I would like thank everyone who has beat down the path for me and for providing the motivation and inspiration. I could not have finished or even got started without the info contained in this site.
Anyway, here are the specs for my setup. My primary goal was to keep the factory look and make it user friendly enough that my wife would even use it!!
Car: 2005 Chevrolet Tahoe Z71 with 5.8 liter Vortec V8, 4wd towing package, Sun roof, full leather, 3rd row seating.
Carputer:
SP-716 Motorized 7" Touchscreen……………………….......…...….$286
PAC GM Factory Adapter…………………………...........………..………$80
VIA EPIA SP13000…………………….............……………………….……$200
PQI 512mb………..…………………………………………...............….……$25
Hitachi 160gb 3.5" SATA…………………………………………...........…$30
Targus DVD/CD-RW combo USB Drive…………………….........……$53
Opus 120…………………………………………………..............….…….…$100
Level1 802.11g USB Adapter…………………………….………...........…$1
Wireless Keyboard with mouse…………………….…………........….…$30
Bluetooth and IR Dongle ($5 Each)……………………….….......….…$10
Inverter with Game port………………………………..……...........…….$10
USB 2.0 Hub…………………………………………………...............……….$10
Switches, Distro block, Wiring, LEDs, USB Extension cables…$150
TOTAL:……………………………………………………….………$985
Software:
Windows XP Professional
Arkon MobiNavigator (IGuidance clone)
RoadRunner for the front-end with LSX Void skin (THANKS LS!!)
VNC
EasySync
10,000+ MP3s
There are a few things that are not working yet. I still have to get PhoneControl and voice control up and running and for some reason I was never able to successfully use Xport to split the output for the GPS.
Overall, I am very happy with how things turned out, but I do have a few future improvement planned. First I want to add a review camera. Then I would like to improve the sound quality by either adding a sub or a sound card in place of the on board sound. Later on I plan to add monitors in the front seat headrests.
And now the pics:
There is a full album at:
HERE
but here are a few highlights:
The Car: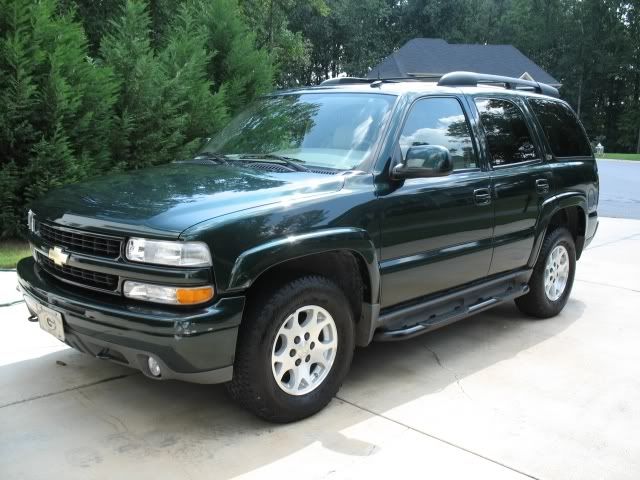 Original. I decided that I would keep the amount of dash cutting to a minimum. I was able to install the flip screen, status LED;s and USB ports in this one piece. This way I only have to replace this one piece if I sell the car: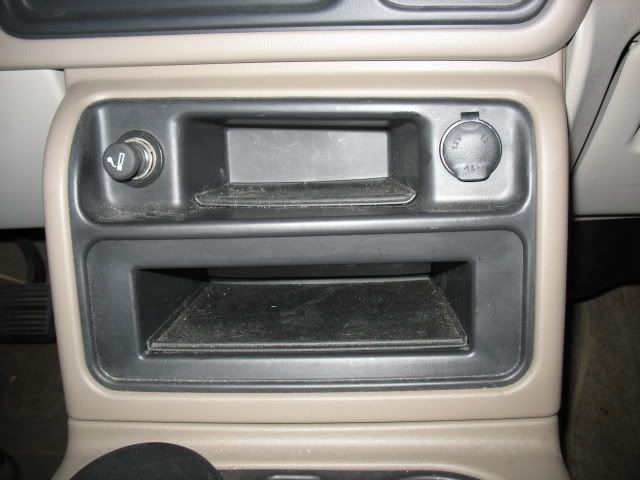 Front-end: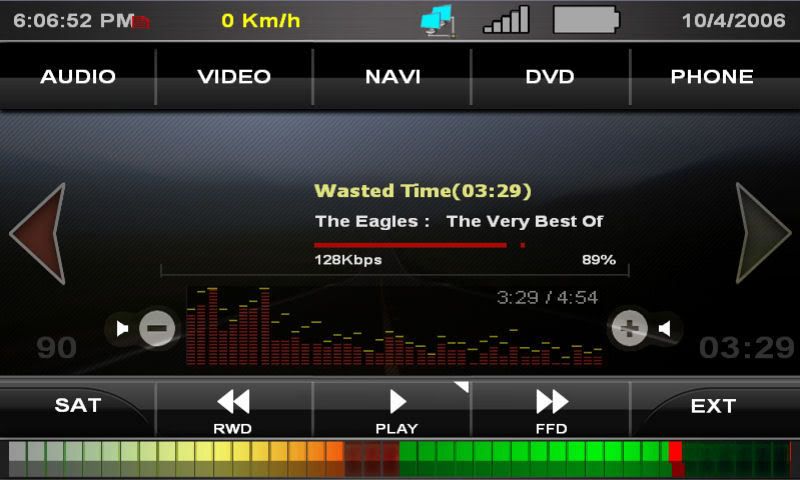 The Dash. This location works very well, not much glare but also in easy reach.
The console: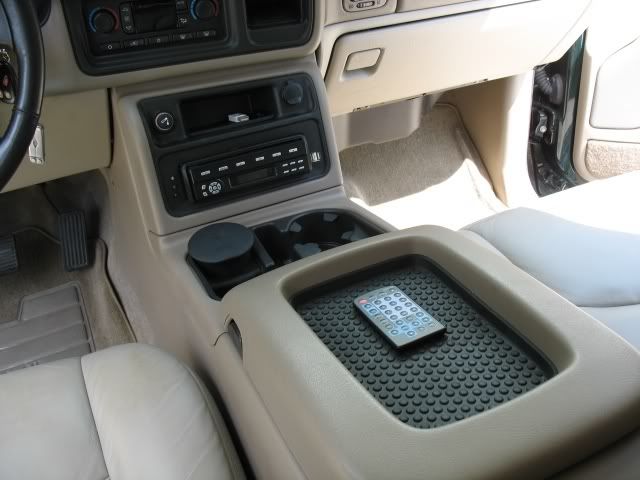 Keyboard: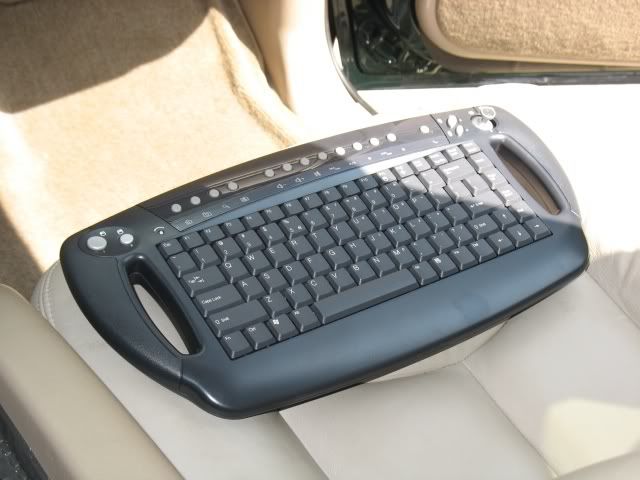 Off and IRDA + Bluetooth adapter: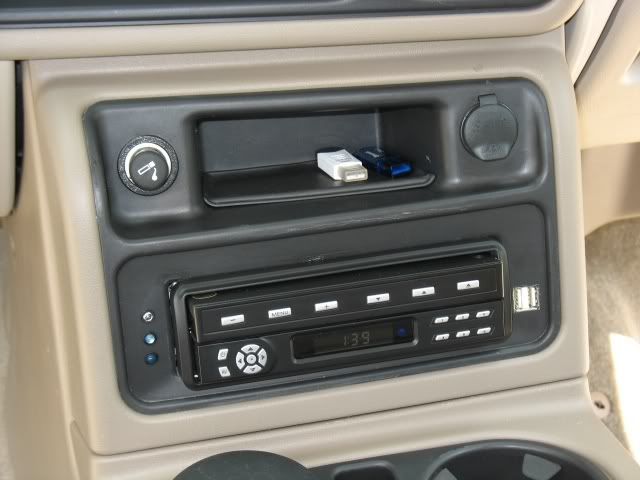 On: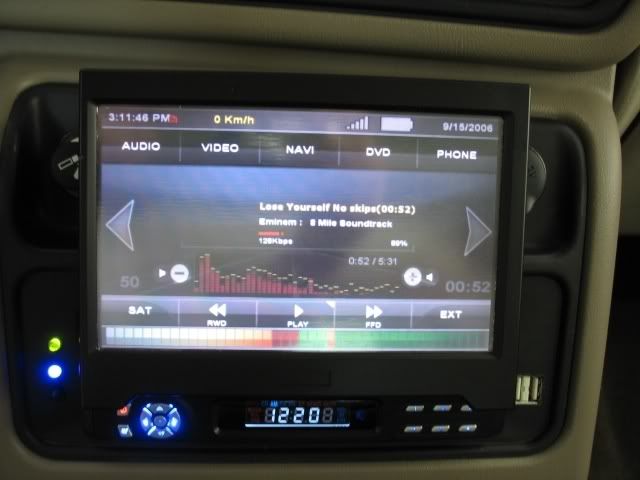 Motherboard. The motherboard is located in a cavity on the drivers side of the center console next to the center compartment. This worked very well and I still had room for wiring and a USB bracket and for the inverter in the rear panel of the console. There is a TON of room in there!!!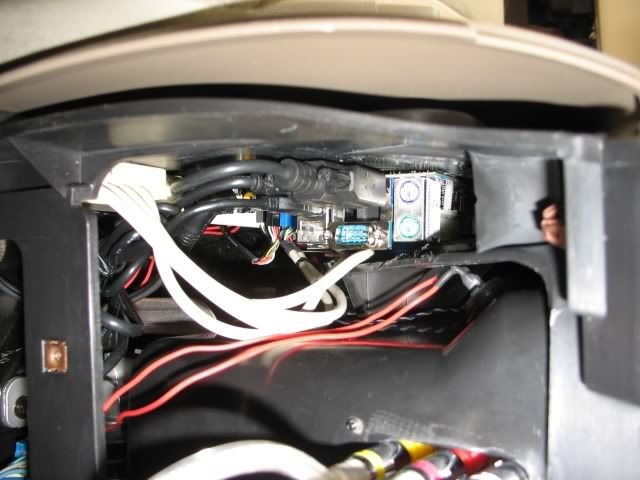 Armrest compartment. I was able to locate the slimline USB DVD/CD-RW drive at the front of the compartment. Just to the left of the drive is the reset switch. In the rear of the compartment is the auxiliary power port and RCA connectors. To the left of that is the master switch.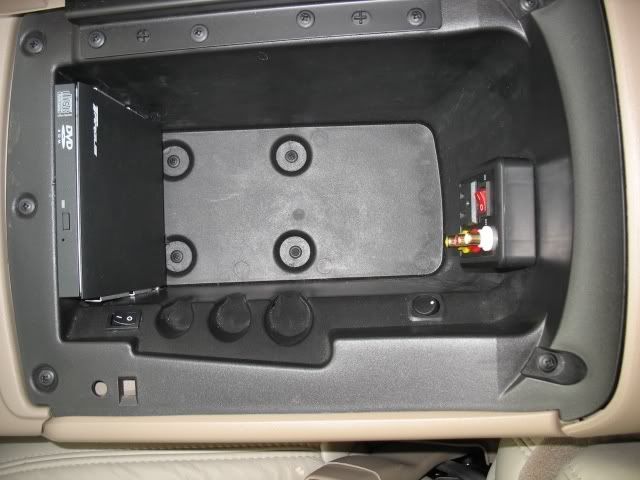 Under the cup holders. I was easily able to locate the full size hard drive, the receiver for the keyboard, the Opus 120 and still had room for a USB hub.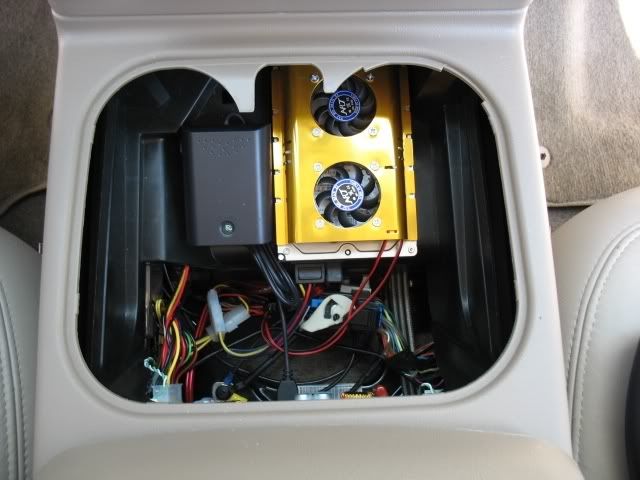 Opus. The Opus is secured to area just in front of the center compartment. Just below that is the USB hub.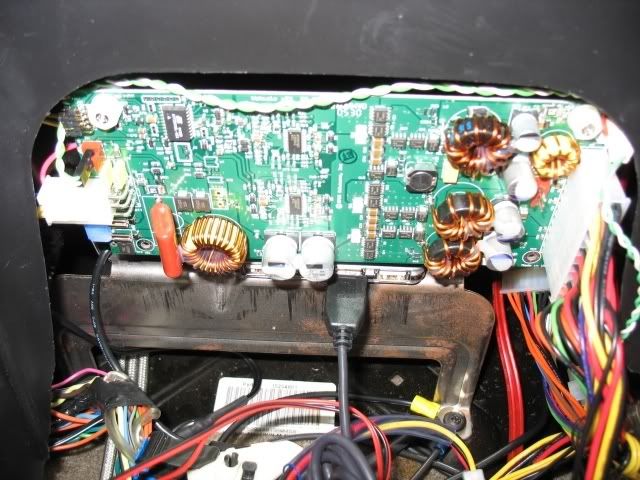 Mic and GPS: