The project took me a while, but its in and working. (No head unit !)
Specs
Dell in a 12x12 electrical box...
was my old p4 1.5ghz, was either going to be a boat anchor or my car pc.
Xenarc 700TSV- A good screen, got the desktop to run in its native 800x480 resolution as well.
BU303 GPS (usb)- works.
Phidgets encoder- volume and map zoom
Turtle beach roadie- My USB soundcard supports 7.2 or something like that, but im only using 4.0 aka 4 speakers.
Alpine PDX-150.4 (amp)- installed with the car computer. Holy crap its sweet.
Slimline slot load DVD drive- I wanted it to be small, so I could fit it where the inverter used to be.
Kingwin KF-25 data dock- Flipn sweet... it loads a 4 port hub and removable laptop hard drive in a sweet 3.5" drive bay setup. I can take my 100GB drive out and USB it to my main computer... If I want to, the comptuer has wireless as well. It fit under the DVD drive..
Onto the pics.
The "custom" box. Includes 120watt opus DC-DC power supply, mobo, main hard drive, geforce MX440 (****ty but hell, I can play grand theft auto), 2.4ghz wireless (think its a dlink, whatever tiger direct had on sale that day). 4 port usb 2.0 pci card, which you cant see because it was installed after this pic.
The before picture.. The hacked bezel and epoxied screen.
Bondo+ sanding+ time+ paint = not bad..
Installation day... dirty lens... GF snapped it when I had the carpet back in.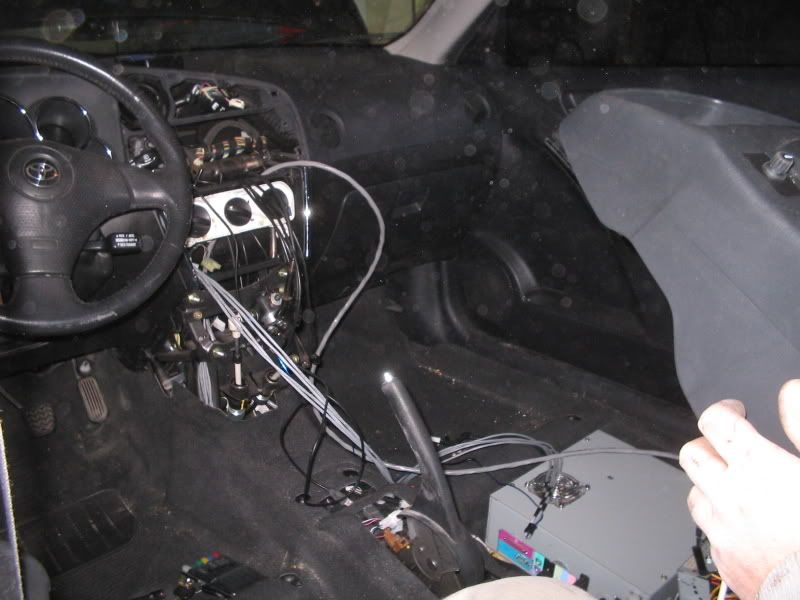 More wires.
More wires, notice the cubby with the DVD drive on top, and the harddrive/usb hub bay.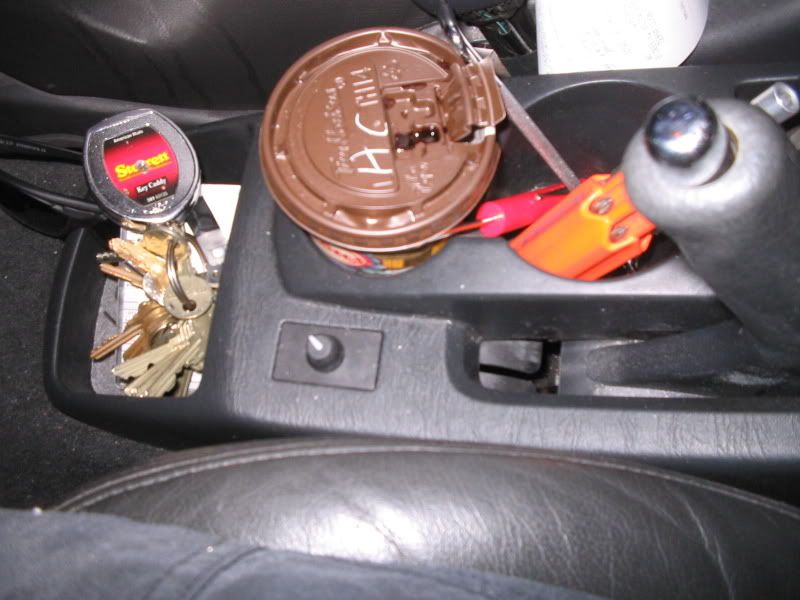 Phidgets encoder... Volume ETC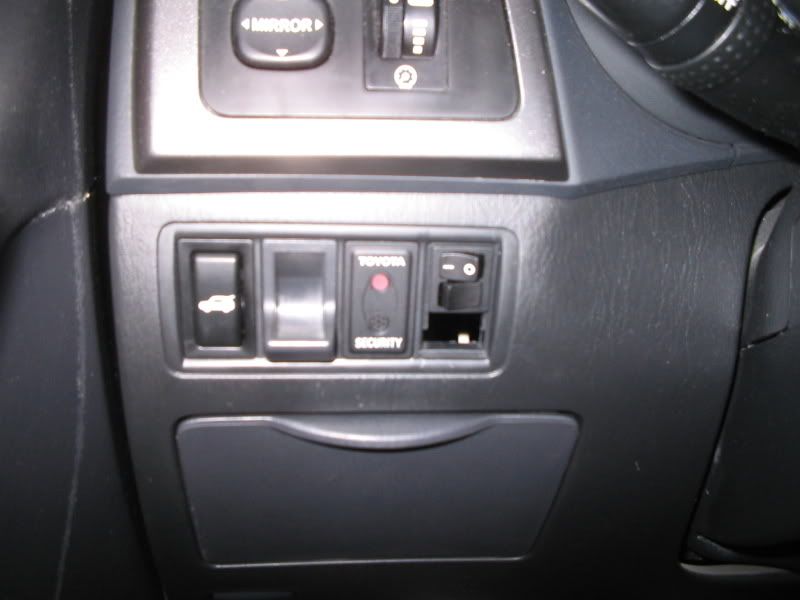 My just incase switch to turn it off. Ill be filling in the gap later...
Initial boot... phew it works!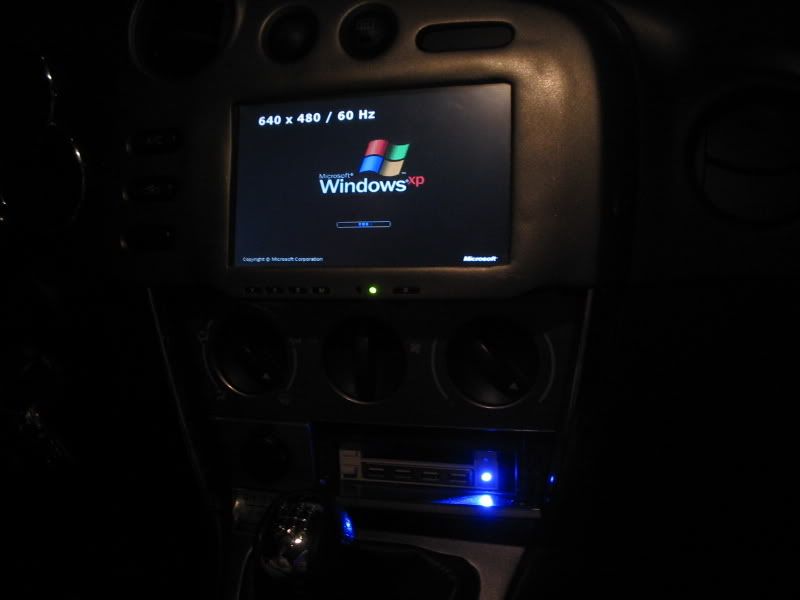 More of its maiden voyage!
A video showing streetdeck, my front end software. My friend made me that backdrop and the layout for the icons. I think he did a good job.
A coupple more things to hookup. My bro is writing an HQCT interface for streetdeck for me.
All in all a lot of work. but a lot of fun!