I honestly bet I'm the first to even consider doing this to an older subaru...so I thought I'd share.
first off, it's a 1992 subaru loyale wagon that my dad bought with the stock EA82 1.8l SPFI motor and a 3-speed AT and FWD. He bought it about 10 years ago in Florida for my Grandma. She decided she needed a minivan, so after about a year, it found it's way back to our house.
it became my Daily driver in highschool....and was what made me realize that despite the fact that the stock drivetrain was totally lame, these things were bulletproof. So, I replaced it with a couple other older subarus with 4WD and 5-speeds. but they were local and rusted out. so we saved this one.
well, last summer, I talked my mom into parting with her 1992 Legacy and replacing it with newer one. I swapped the EJ22e 2.2l MPFI motor into it, along with a Dual Range, Full-time 4WD tranny from a Subaru RX, and matching rear LSD into it.
I've currently got some cheap 450lb/in generic adjustable coilover springs on it to stiffen up the ride and drop it substantially (not my first choice....but they were $10....).
here's a pic form last summer: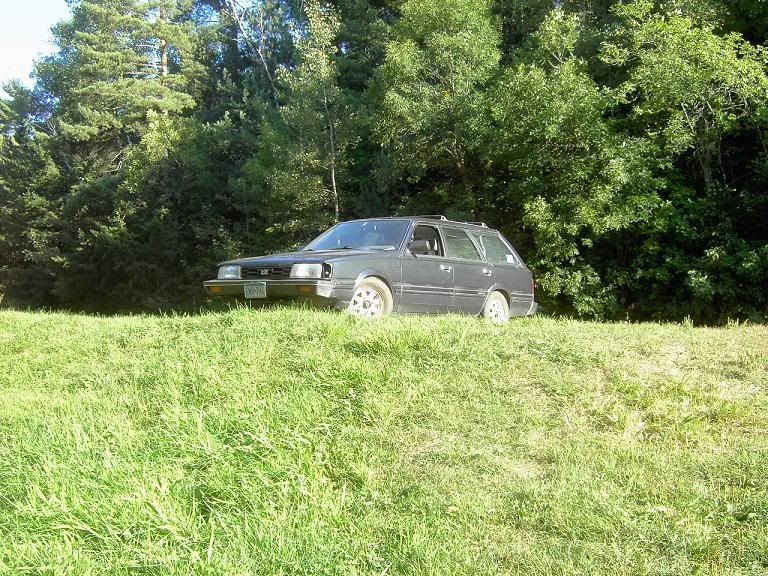 and the engine bay:
and a couple pics from the MNSubaru Ice races this winter: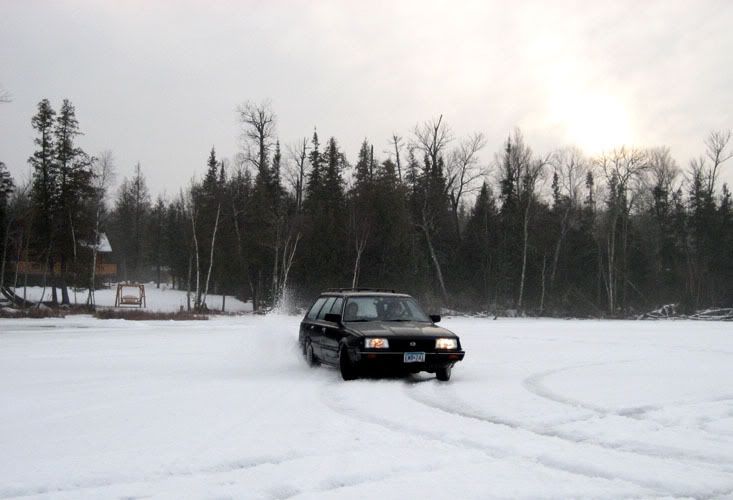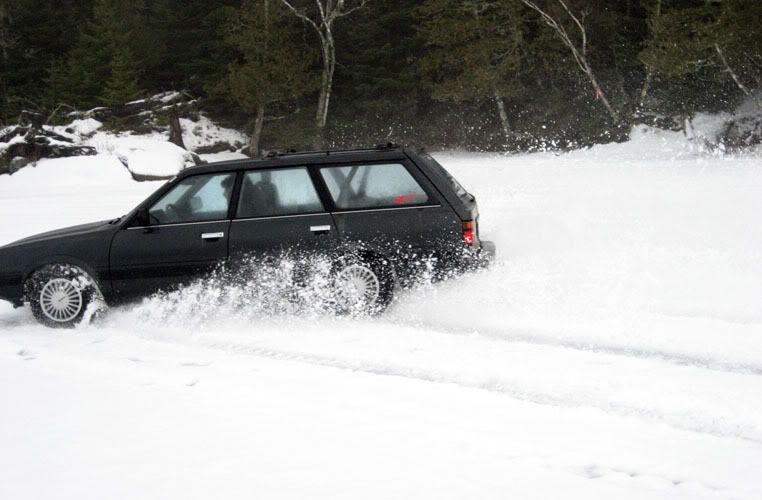 I've got a cheap aftermarket CD deck, and handheld GPS receiver in it that I use all the time. but I'd love to have my full mp3 collection easily accessible, and a better GPS system integrated into my dash. along with some engine management/monitoring stuff (I'll be throwing some boost at it this summer....along with a piggyback ECU. so I'd love to be able to monitor and tune it with an in-dash setup). I've also got a decent homebuilt desktop PC that I'm going to upgrade the motherboard and processor on it, and then re-use the CPU, memory, and CD-drive in a MicroATX-based system mounted under the passenger seat.
the biggest challenge, of course, will be the screen....but I've got some ideas for that...we'll see.