I have a white 2006 Nissan Maxima SL, with the Pioneer AVIC-Z1 headunit and a 15" flip down in the rear....Now I'm going to put a car pc with a touchscreen monitor in the front and a touchscreen monitor in each headrest.
The Car: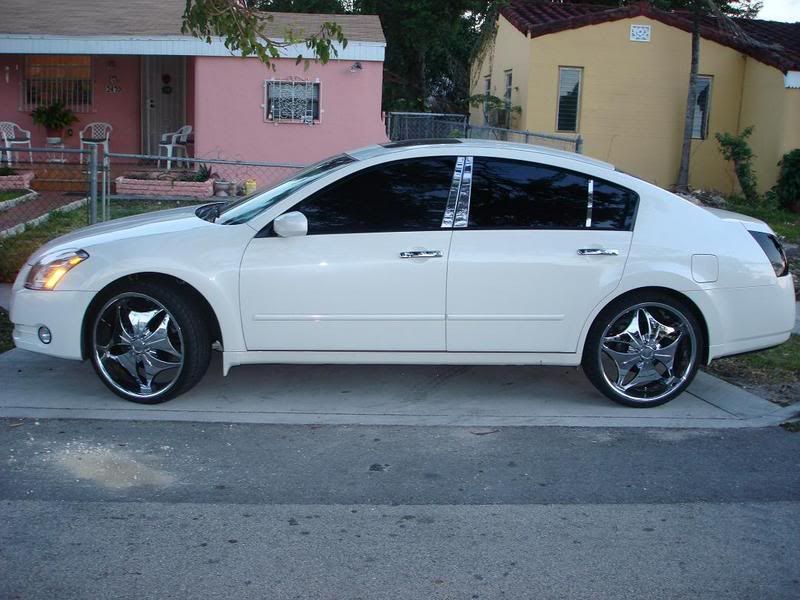 older picture without the lights done or the rims but a nice shot of the 15" flip down.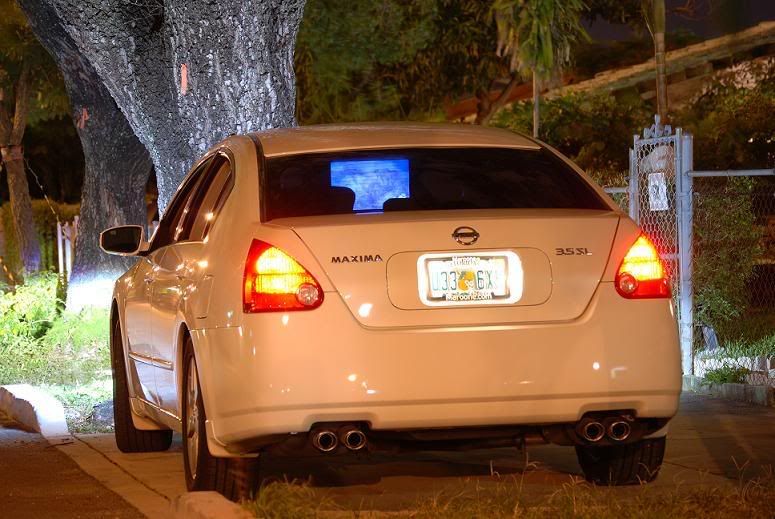 What I'm planning on doing is where the stock information screen is...remove that and put it in the bottom where the storage compartment is at....and then put the touchscreen monitor there.....
or
I can remove the factory radio controls since i dont use them and then relocate the information screen controls to another location and put a big touchscreen there, from where the information screen is until where the A/C controls start.....that will require a lot more customization
Which do you guys think will look / be better?
So far I already bought:
MOBO = VIA M10000
RAM = 1GB
HD = 40GB
EXTERNAL HD = 120GB
PSU = M2-ATX
CASE = VOOM PC BLACK
DVD BURNER = EXTERNAL SLIM SLOT LOAD DVD BURNER
I also bought the Sprint Wireless High Speed broadband....so that I could have internet whereever im at with the carputer.
I haven't bought the screen because im waiting until I decide which way I want to go with the front.