Where to start... My project is in total disarray right now, but I have it in a "working" state, so I've decided it's time to at least start a worklog for my hoeputer. After a month and a day of waiting for my screen to arrive, I had enough parts to get it functional.
System Plans (items in red are not yet purchased - items in orange are purchased, but not installed - Green indicates a completed, or functional install):
Front End:
Roadrunner
Operating System:
Windows XP Home SP2
Motherboard:
MSI RS482M Socket 754 Micro-ATX
Processor:
AMD Sempron 3000+ 64 bit
Memory:
1 GB
Hard Drive #1:
Western Digital 250 GB 3.5"
Power Supply:
M2-ATX DC-DC
Screen:
Shark 10.4" VGA touchscreen
GPS:
Hacked Onstar GPS transciever
Media Drive:
Lite-On tray-loading DVD+RW drive
Slot-Loading DVD (model not yet determined)
Networking:
Bluetooth tethered PPC phone with EVDO Rev. A wireless
802.11.g USB Dongle
Onboard 10/100 Ethernet (will most likely go unused)
Sound card:
Onboard 5.1 channel for now, will likely upgrade at a later time
Satelite Radio:
MP3car XM interface
XMD 1000 XM Receiver
Radio
SiLabs USB FM radio connected to powered antenna
Audio/Video Input:
Logitech USB webcam with microphone. Set up as dash cam with overlays for GPS Speed/Time/Date/Location, etc.
IR Backup Camera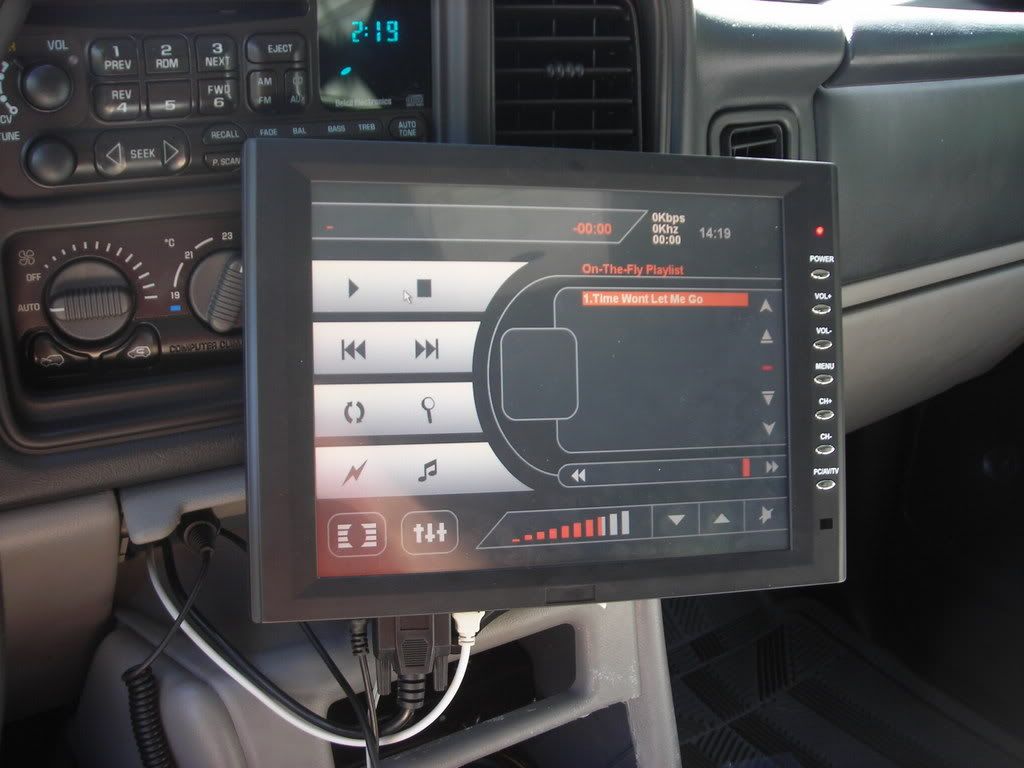 Plans:
The Slot-Loading DVD drive will go in the smaller of the two holes in the console, (the factory tape deck was there before)
Update 5/29/08: Finally went ahead and installed a tray loading DVD+RW drive for now. I can't located a decent slot-loading drive, and have let this fall to the bottom of the priorities list for now. The drive works great.
The A/C controls will move to the larger hole in the console.
Update 5/29/08: Controls have been moved. Still need to give the opening a little more depth, and mold the controls into the console.
The computer system itself is located under the Console. The "switch" wire for power is wired to the circuit which keeps the radio running until the door is opened. This keeps the computer from shutting down if the ignition is turned off, until one of the doors are opened.
Got a few shots of the current case setup. Still haven't gotten the cover for the mainboard fabbed up yet, but I got the cover for the PSU and HDD installed. I'm not sure what sort of ventilation it should have, but I'll probably end up putting a small fan on there somewhere. I guess we'll see how warm it tends to stay like this...
Mainboard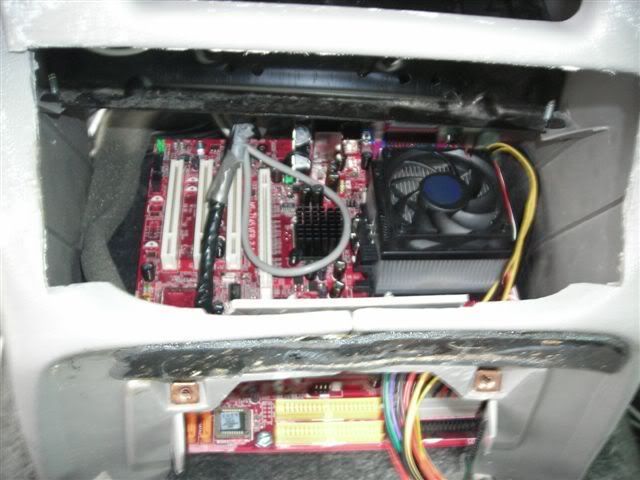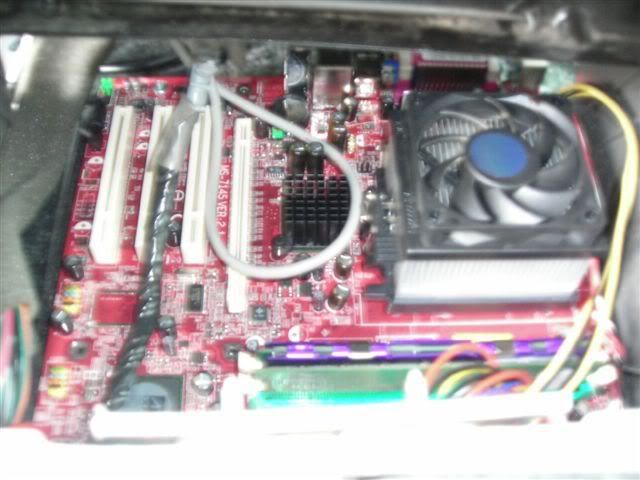 HDD/PSU w/o cover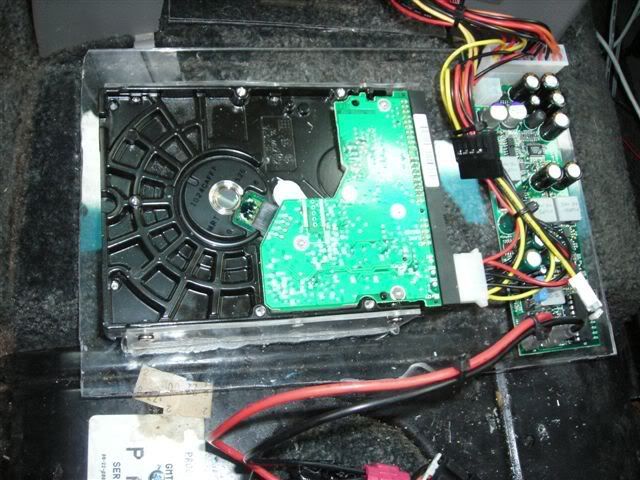 With Cover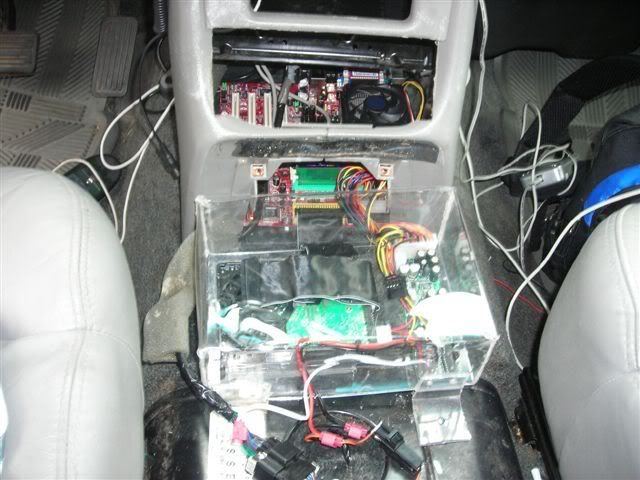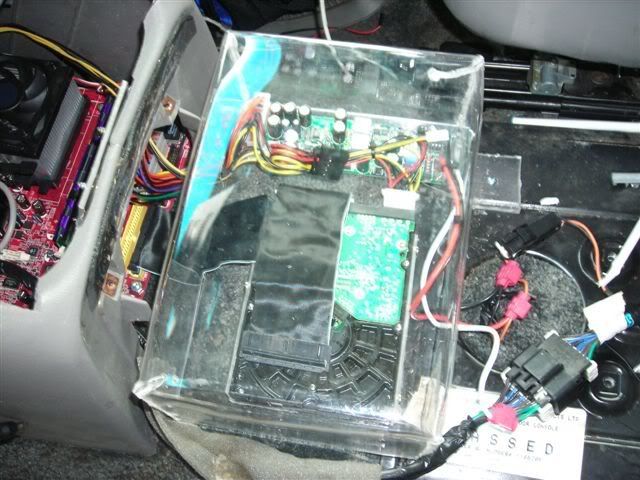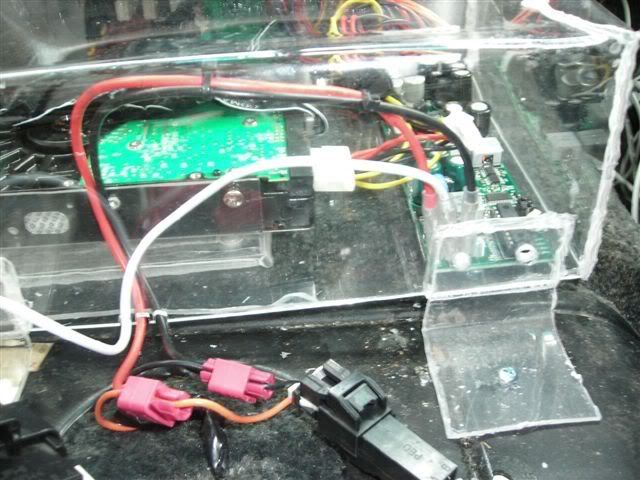 Progress:
It's pretty well outlined under the "System Plans" section, but So far I have installed the power supply and harddrive on/in their own case made of acrylic under the cup-holder part of the console. The MOBO is mounted to a sheet of acrylic under the part of the console that connects to the dash. The HDD/PSU "Case" has a completed cover. Basically it will just be a shield to protect it in the event of a drink spill. in the console. The case will not be water-tight by any means, so its function will be to simply deflect the liquid that might leak through the console. I'll post pictures later.
Still need to work out what I want to do for the MOBO at this point.
The screen is mounted in a semi-temporary location. Its stand is screwed directly to the top portion of the console, through the mounting holes on the stand. The screen currently plugged into one of the cigarette lighter ports on the dash. I will be wiring it into the PSU today as well. It automatically comes on when it sees power, so this will be simple.
The GPS system is connected via Serial COM port, using Xport 3. I used this site's instructions.
http://openminds.net/onstar/
Issues:
Originally posted by me]Can't get RoadRunner to display my main image in the skin. I know it's not an issue with the images, because I have it working on my laptop. I'm thinking I might need to update Flash Player, or update windows. Hopefully this issue goes away after I reinstall the OS, and do updates.[/quote]

Resolved. I was right, I just needed to update Flash Player.

[quote="me
Update 09/26/2007:
I was able to get this resolved. Turns out I was correct about it being the COM port speed settings. In order to make it work, I had to set the Hardware port to run at 9600bps, Xport at 4800, and Iguidance/Oncore at 9600 bps. Strange settings if you ask me, but that's what it wants...
Anyway, I'll post more pics, and update with progress.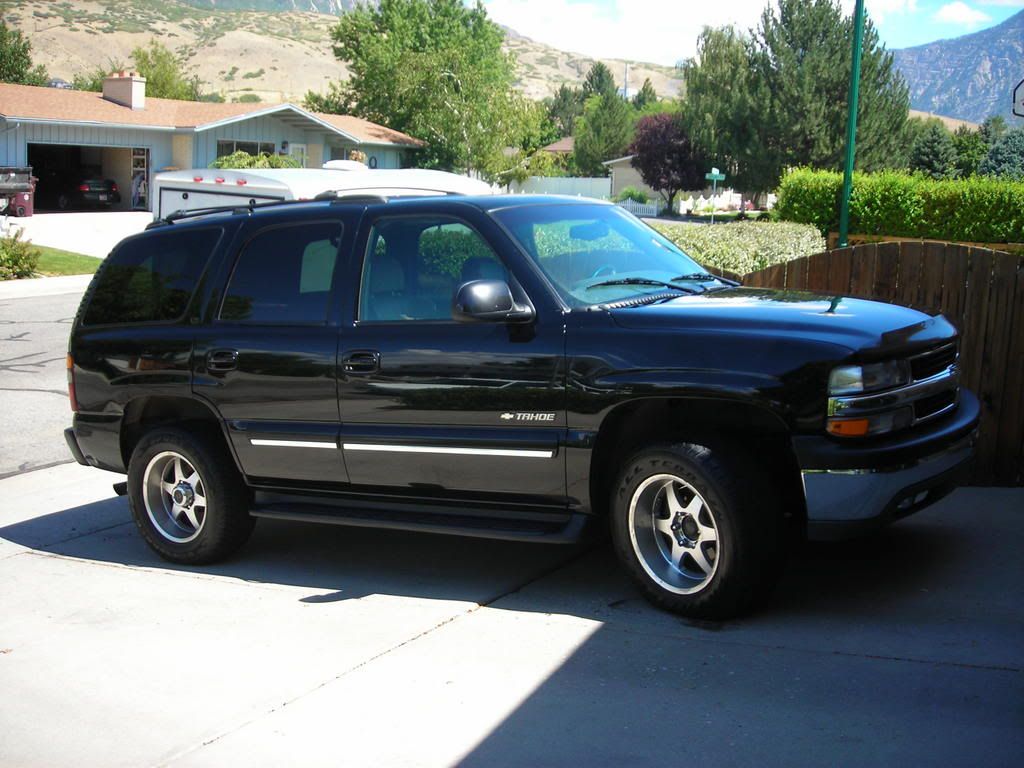 I just replaced the bumper, because one of out friendly neighborhood border jumpers decided to blow a stop sign in front of me (no license of course). Anyway, I guess it was a blessing in disguise, because I was able to get a black bumper, which I wanted anyway. Now If I could just find a black rear bumper...
That picture was taken on my phone. I'll post a better one later...
UPDATE 10/30/2007: It's been a while, but I've got the computer wired directly into the speakers. I got some cheapo line-drivers off Ebay. They seem to be working okay, though it's still not super loud. The rear speakers seem to be pretty gutless. The fronts are as loud as I'll ever use them for. The line drivers do a good job of filtering alternator noise, but I'm still getting the occasional "Pop" sound from the speakers. I think this is the on-board sound card. I've heard there are better drivers which should eliminate this? I need to look into that as well.
Update 11/13:
Today after installing the screen in the dash, the whine seems to be back. I will have to check into this and see if something came unplugged.
I got my SiLabs FM radio installed as well. It seems to only output to the front speaker channel though, so I'm a bit confused there... I'll have to look into this further.
Screen is wired directly to PSU for power now.
Dash Cam is "installed" and working, but it's just kinda slapped up there. I'll have to do a better install later, but that's at the bottom of the priority list right now.
I have about half of the 25ish wires for the AC controls extended. I need to finish the other half so I can get started installing the screen bezel in the nifty acrylic opening I've started fabbing up.
Got the wires extended today (11/13) and the AC controls have been moved down to the console. They're just resting in there for now, until I can figure out how I want to fab it in there permanently.
Progress update:

I'm working on setting the screen right now. I went to Lowes, and bought a sheet of 1/4" acrylic, and had them cut a couple of 1.5" strips off of it for me. I measured the screen and did a few bends.
Update 11/13:
Screen is installed! Still needs to be filled, and sanded out, then a fresh coat of paint, but it looks pretty decent as it is now.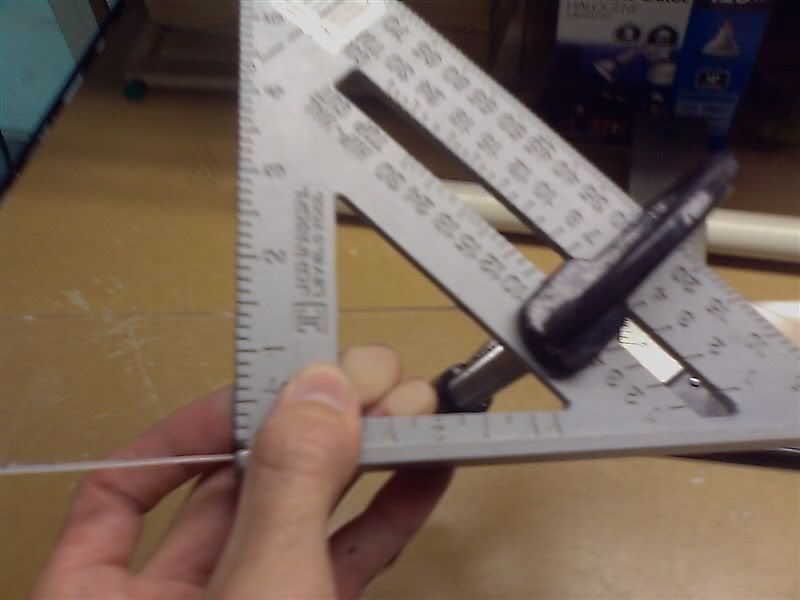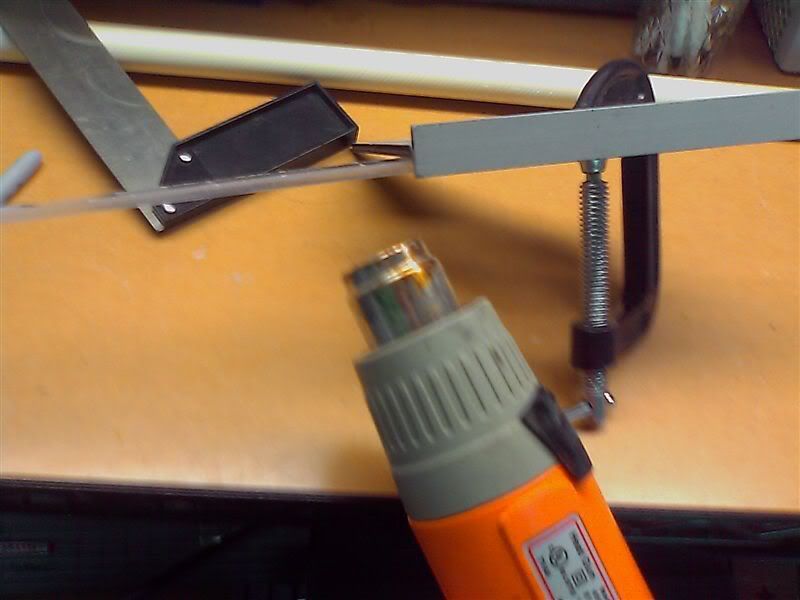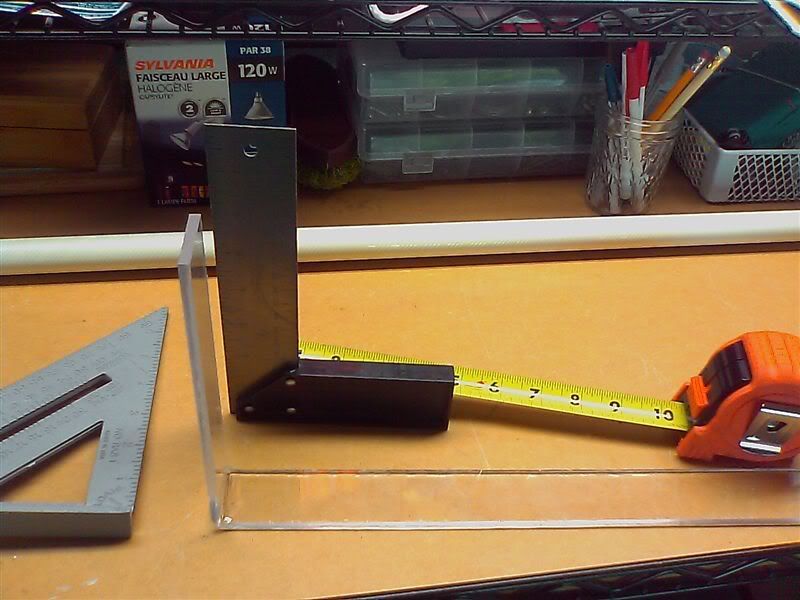 Then got out the trusty dremel, and carved it to match the contour of the dash.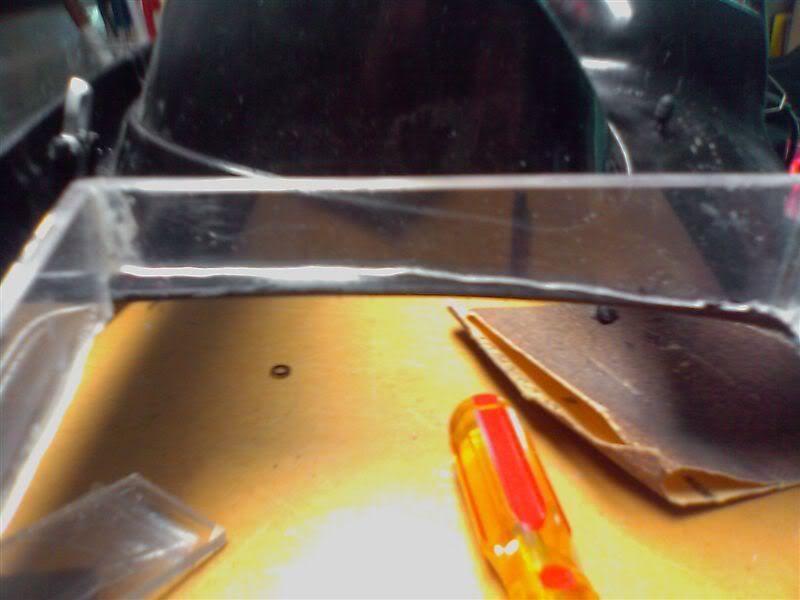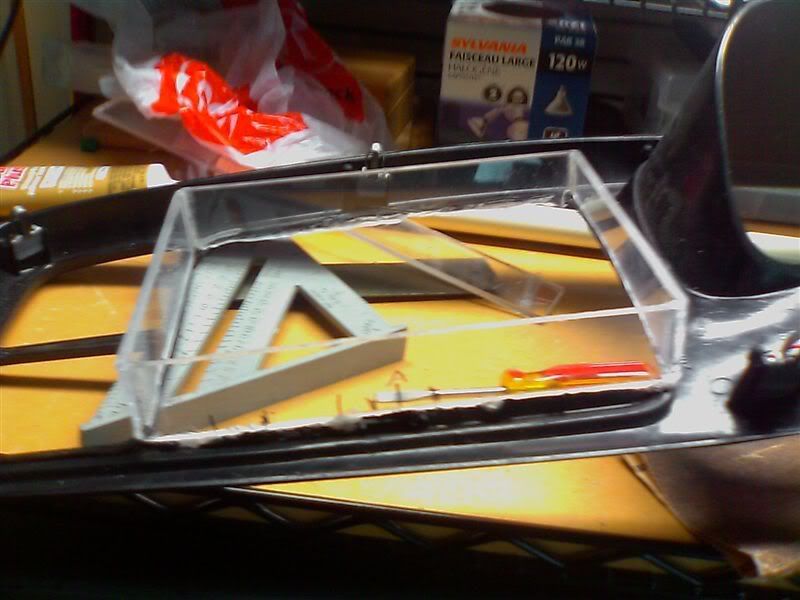 Then I used the trusty soldering iron, and fused the plastics together.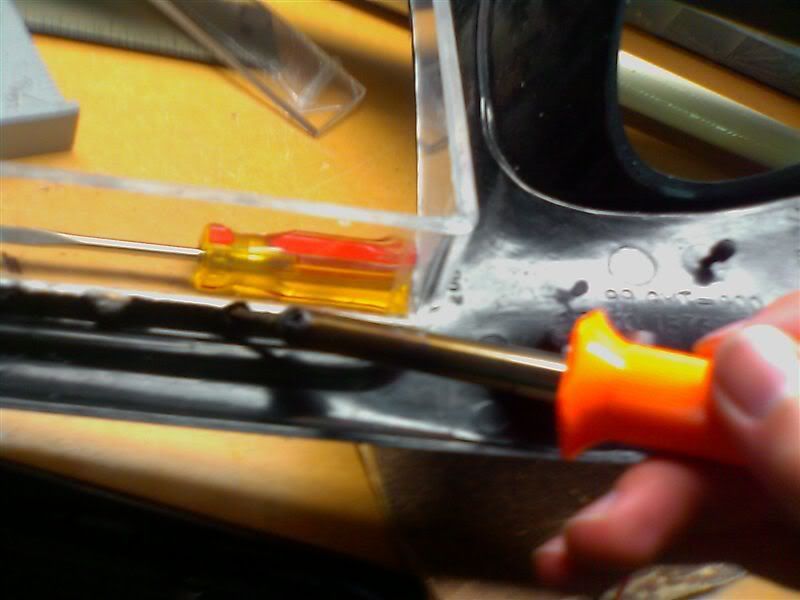 Didn't take a pic of the dash while it's installed yet. Next project is the actual screen bezel, and then filling, sanding, and painting. Then the screen goes in!
EDIT to add more pics.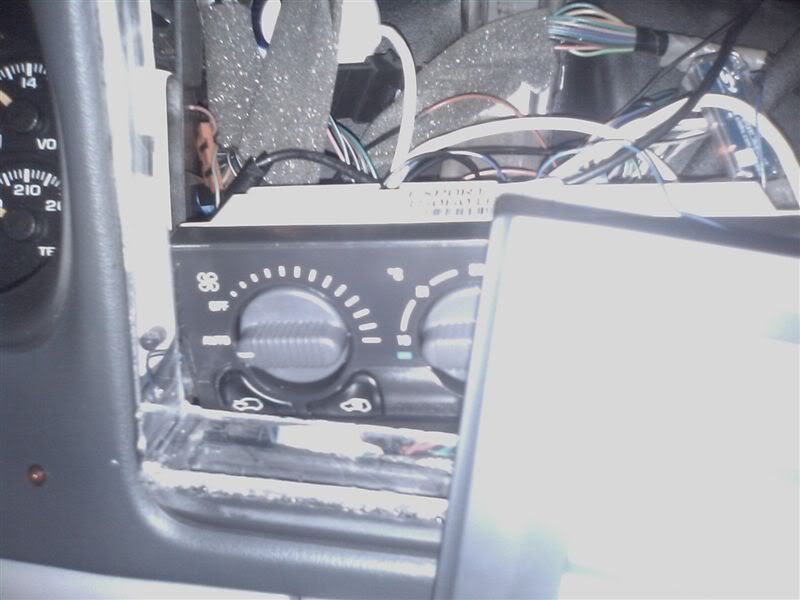 Update 11/13:
Here are some crappy pics of the screen in the dash and functional. I realy need to get another SD card for my camera so I can take some decent pics. These will do for now.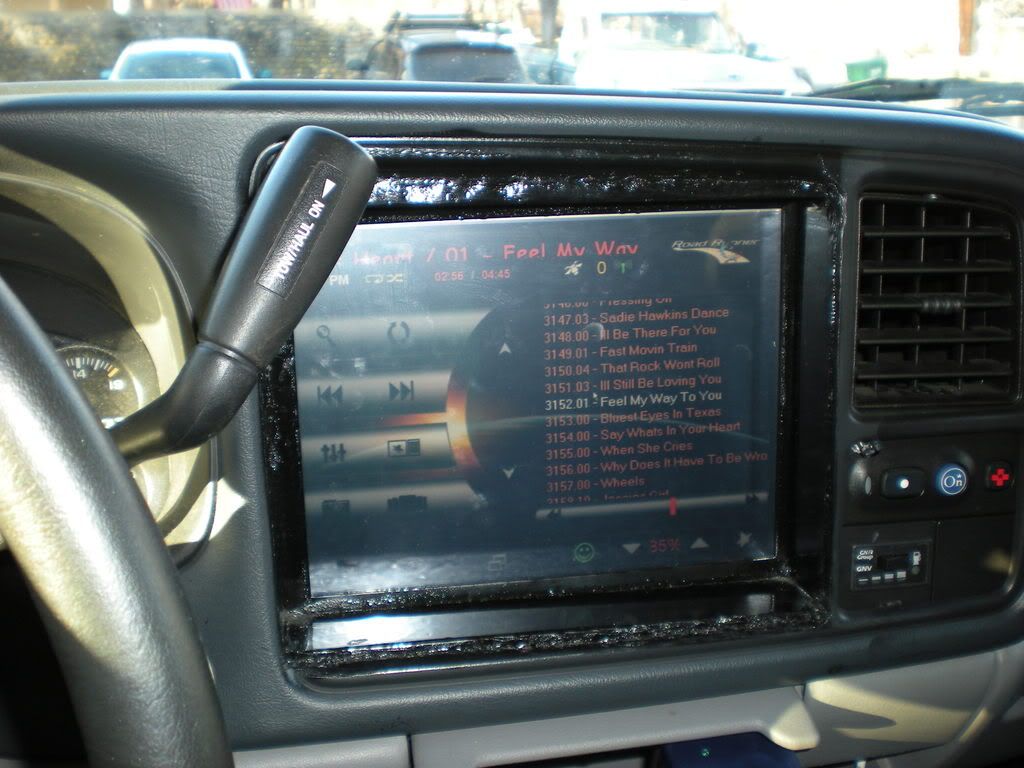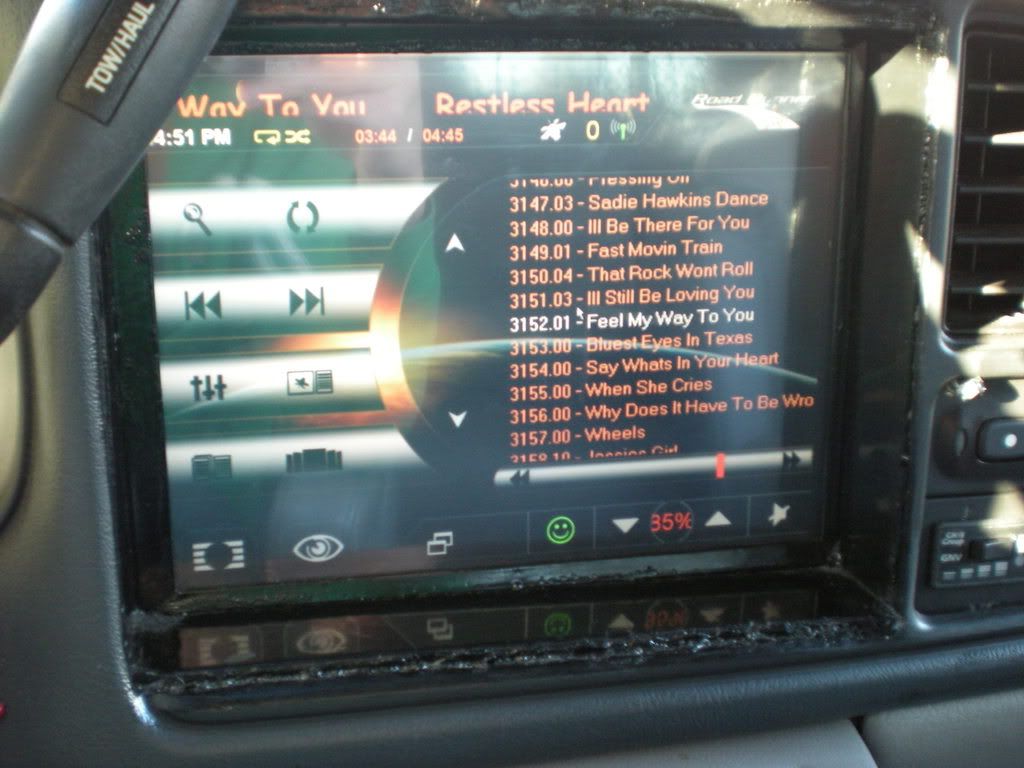 Update 02/27/2009:
Finally got my components grounded, and eliminated my ground loops.