im probably getting a bit ahead of myself here in posting up, but im finally getting very close to a final product.
it all started 2 years ago in my POS honda accord (and when this site wasn't so fancy) that i put my mini computer into because i head no deck, i then moved onto my taurus and the computer got put aside for a bit because it had a deck and i went amp/sub/speaker crazy. then i finally decided i needed a processor and they are mad money for a good one so back to the computer it was (epia m10000)
unfortunately the 1Ghz proc could not cope with the task of processing with my m-audio 1010. darn this didn't' make me happy, it's not like it was worth much anymore so their was no point in selling it so i turned it into my homes server/download comp.
i went looking into mini boards again but of course it was expensive for what i wanted ($500) and it was still only going to be OK. Also Pro Street just came out and i usually upgrade my comp for each NFS title i currently cant process, so update my main comp i did and the spares went into my car
finally what has ended up in my car:
proc: athlon 3600+
mobo: asus K8V-MX
hard drive: 80GB toshiba
PSU: M2-ATX
GPS: Holux
audio: m-audio delta 1010
so now im just in hunt of a monitor and probably another m1 or m2 PSU because i don't like the potential load on this one alone, although so far has run 100% in my house.
and thank you to all who have put up with some of my stupid posts and have helped me, the answers to my psu strapping were very helpfull.
audio in the car
amps: zapco 360.4 and fosgate p400.2 (for now theirs a few local amps i want but have no money
)
speakers: Alpine 6 3/4 type R component and kenwood in the rear
subs: 2 10" kappa perfects in custom sealed fiberglass
pictures!!!
an overview of my testbed, custom PSU with 10awg power/gnd and the 1010 ont he floor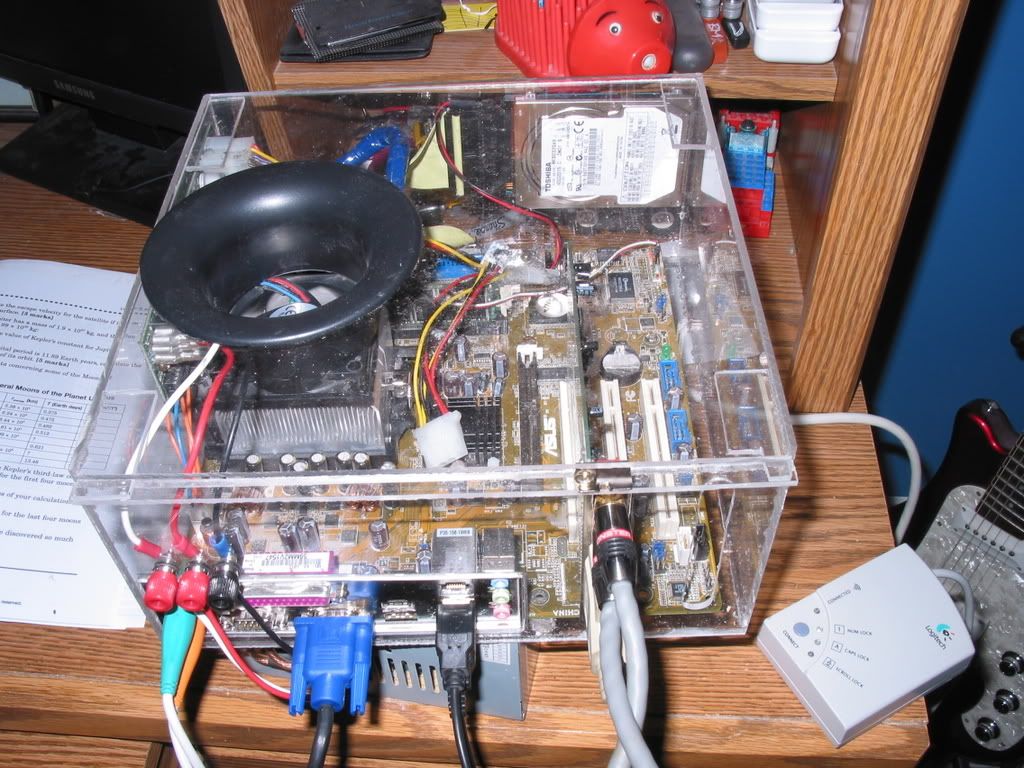 close up of the new computer, the CPU fan blows OUT, so far so good on that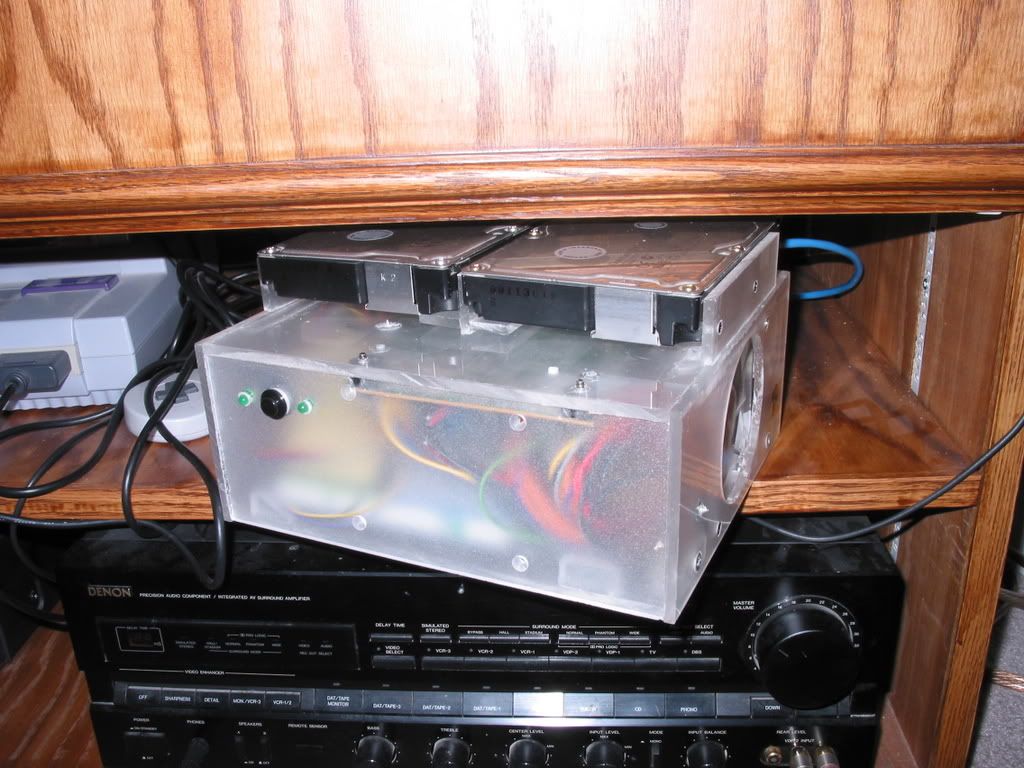 the old car computer (epia m10000) running as my always on download computer. the drives are a 6GB and 20GB drive from who knows how long ago.
my beasty car, i like it other make fun, they will hide when the SHO engine goes in; im waiting for spring/summer and of course parts/money, the engine hides in my garage.
my custom trunk, hiding behind the shrouds are to 10" perfects in my custom box, i have yet to figure out how to rebuild the trunk interior, i dropped the floor 3" to better fit my BMX bikes. i also swapped the interior out for the black one from my SHO, the seats are the best.
a really bad current pic of the trunk, yay zapco!! i cant wait for the 1100.1