This is my 1991 Chevy Suburban 1500 2WD: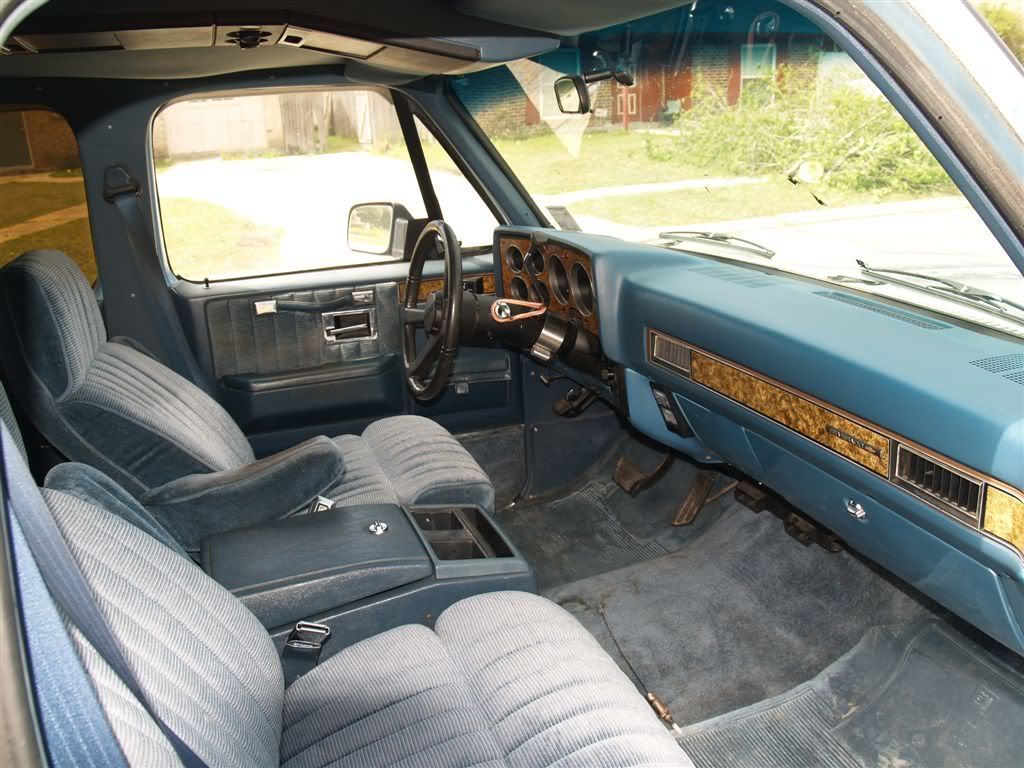 It's going to be getting a new center console and carputer in it in the upcoming weeks. I just recieved my Shark 10.4" touchscreen. Here's a quick parts list outline what I'm planning on using. I'll update the list in following posts as I change my mind...
Parts:
Biostar nForce motherboard miniATX w/onboard GeForce 6100 graphics
AMD Sempron 3000+ mobile
1GB DDR RAM (not sure the speed)
Western Digital Caviar GP 1TB 5400 to 7200RPM (variable speed) drive 3.5" form factor (data)
Western Digital Caviar 80GB 5400RPM IDE hard drive (boot)
Slim laptop DVDROM/CD-RW tray-load (not sure if I'm going to use)
ATI TV Wonder TV Tuner
Linksys PCI wifi card (using this for the RP-SMA connector, which I can connect an external antenna to)
Shark 10.4" touchscreen (the $215 one)
DSATX power supply
20-24 pin ATX motherboard adapter
BU-353 GPS puck
Pioneer DEH-P880PRS reciever
Pioneer RCA input module (to be purchased)
Intel USB Camera (toying with using it as a reverse camera for night and hitching up to trailers)
I've been planning this truckputer for some time now, pretty much ever since I purchased this truck over a year ago. I'm building a custom wood center console to house everything in. I heartily invite questions and comments to my build, as I'm certainly no pro in mobile computing. I'm a Network Technician by day, and a hobbyist in MANY different subjects relating to automotives and electronics. Thanks for ya'll's support!!