OK I'm starting my project and hopefully I will be done and operational by the end of today after a little shut-eye.
Here are a couple pics of where thing may or may not go. My BIG question is in Arizona in 15 degree heat do I need to have the AC cooling themac down?
I'm sure it would help the mac run better if it were cooler butHow much cooler. I have 2 options. The place I would really like to put the mac is in the top glove box. The problem with it is you can see all the metal in that area and there would be none or little cold air running in there.
Option 2 would be to mount it on the roof of the lower glove box. See the little square in the back with the circle. That is an A/C duct going into the glove box. Who know why MINI decided to do that but it's cool anyway.
So what do you guys think?
Top glove box for better stash, cleaner look and easier install. (less travel for cords.

Or Bottom Box Nice looking install, A/C duct right on the Mac vent but I loose my glove box space and running cords would be more work.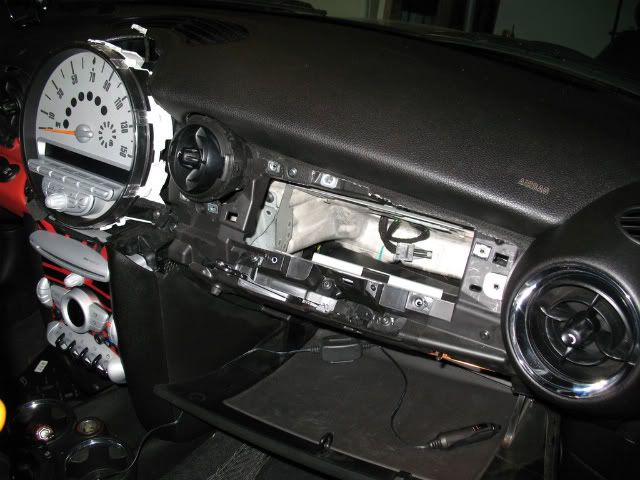 Both upper and lower
Upper box
Lower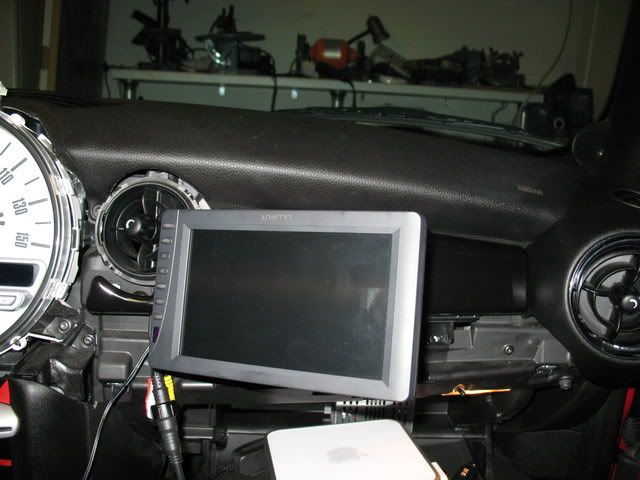 Screen where is will be mounted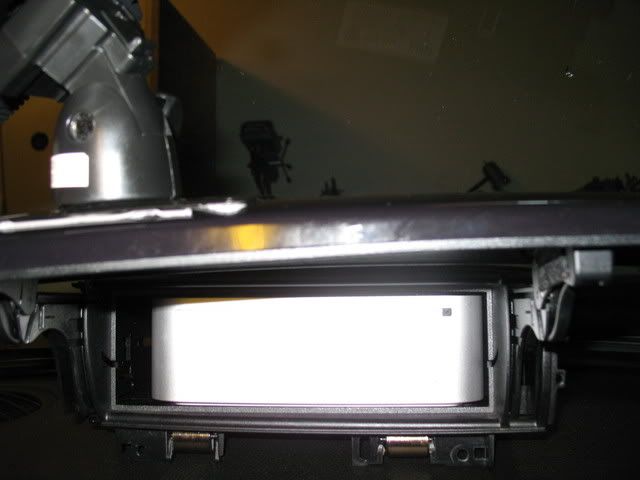 Mac in upper box