So I have had a Newer Macbook lying around that I don't use much. Recently the battery stopped working on it, then shortly after, the CD Drive quit as well.
I disassembled the computer to try to fix the CD Drive when I realized just how small the motherboard is, and how simple the design is.
I have determined that the computer will need a new cd drive, and I don't use it anyhow, so I think it will make the PERFECT candidate for a carputer.
Here are the specs:
2.0ghz Core 2 Duo Intel Processor
2 GB of DDR2 RAM
120 Gigs of Hard Drive
Integrated Wifi and Bluetooth.
It even has a built in webcam, so If I wanted, I could extend the wiring and hide it somewhere in the rear bumper.
Pictures of the laptop: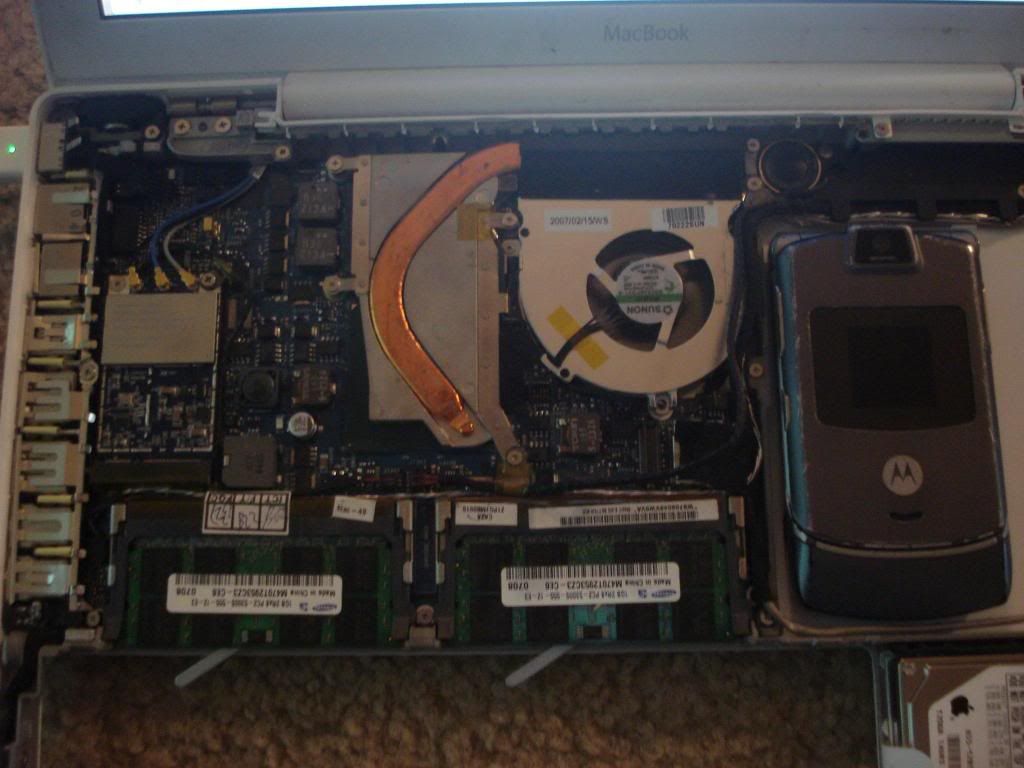 My plan is to separate the motherboard from the casing, and install it into it's own casing, then I will modify an original keyboard so I can use the power button for a Startup/shutdown controller. I will power the computer with a small power inverter that shuts off an on with a relay on the iginition switch, and the carputer will be powered by the original macbook battery while the car is off (typical battery life is 4 hours powering the entire computer with the screen at full brightness)
I do not want to replace my factory radio, however. I'm going to get a 7-8" touchscreen LCD and mount it to the windshield on the left side of the steering column near the A-pillar, like a GPS unit. The computer will be used primarily for diagnostic / flashing programs like HPTuners, etc etc
Anywho, this is the car the project will be performed on: