Hey everyone I came across mp3car in November and it really caught my attention. I planned and ordered parts for my own computer and have been working on it for a little over a month now. Work is going slowly because I'm in school and don't have a garage to keep me warm during the winter. It's nothing incredible but I thought I'd throw it up see what everyone thought.
Here's what I started with:
Checked to make sure the wiring I did was correct: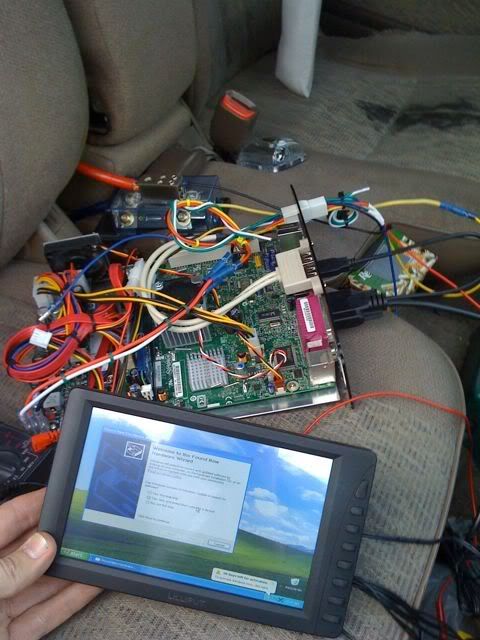 Got everything wired and fit into the case:
<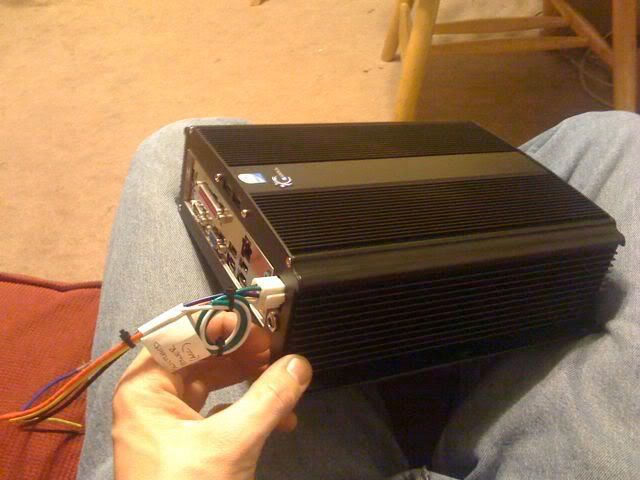 Started working on the new bezel:
Fiberglassed in the DVD & Touch screen bezel:
Wired up a relay to control carputer, heated seats, radar detector, HAM/PA etc:
Got HVAC controls relocated and working great:
7band eq that's going to give me a physical control over the volume:
>
Cheap walmart center console I'm going to fiberglass a rear firing sub into along with the 7band eq and some switches for other things:
Got the single DIN in ready for eq and switches:
Fiberglassed the bottom, now I'm making the sub rings so I can fiberglass the rest:
I have the 60/40 seats in the taco but I am playing with some seat brackets on an extra seat so I can get buckets in there. That way my fiberglassed centerconsole/sub box will be able to fit: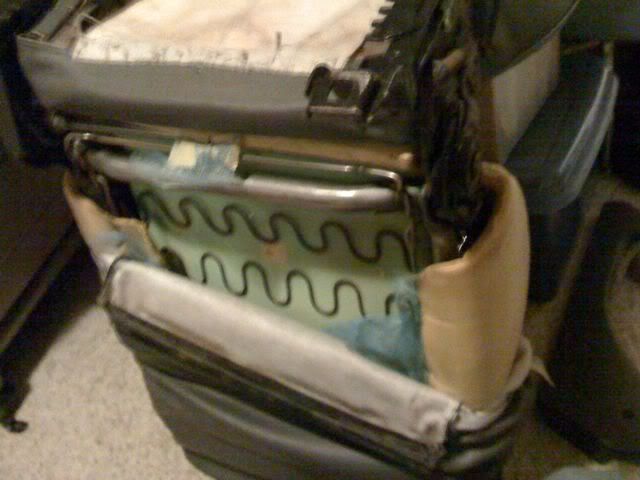 One of the grounding blocks: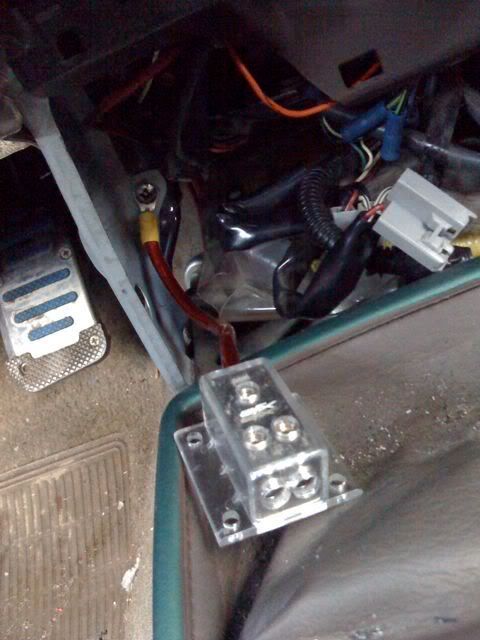 /a>
Two DPDT CO switches w/LED's When switch is up green LED is on and computer will turn on and off with car, when switch is down Blue LED is on and computer will stay on even if the car is off. When the switch is in the center (no LED) the computer stays off. I have two because one controls my ham radio and the other my computer.
/a>
Here's my amp, and a little wiring for that. I know it's not anything close to professional, but it's functional and works for me
Yes I know my car was filthy, but here is the computer with power hooked up. It will mount under the pass seat which is taken out right now for the wiring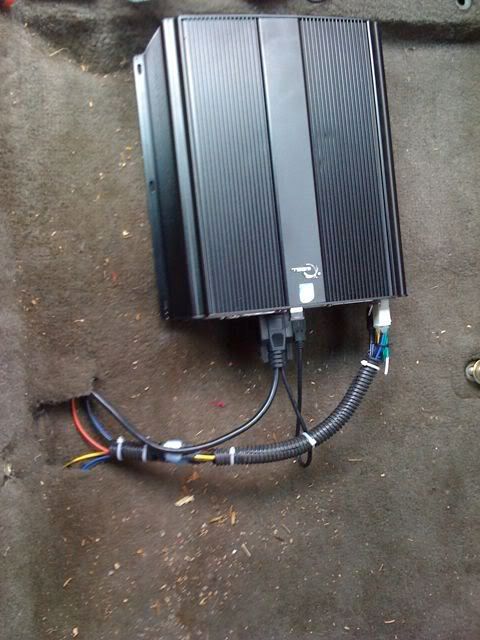 Power to the mounted screen.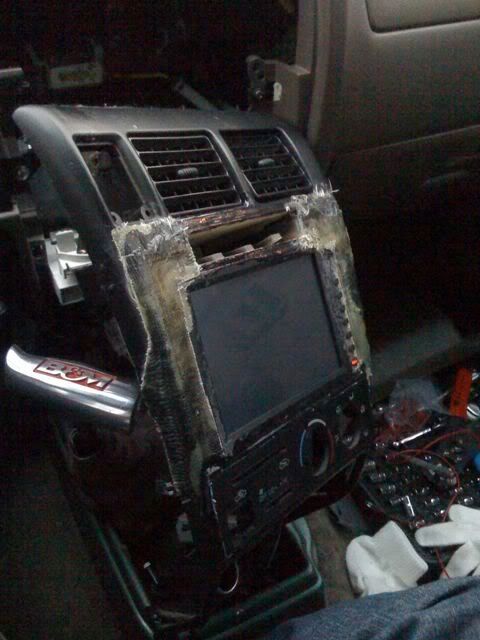 That's all I have for now. I'm in the process of sanding and getting the bezel ready for primer and paint. I'm new to both the forum world and the fabrication world and I have only worked on it for a little over a month now so I know it's far from perfect but any comments or tips would be welcomed. Hopefully it'll turn out alright.