Car
- 2007 Mitsubishi Triton 4WD
Goal
- I was basically wanting GPS navigation with highly detailed maps of Australia. Decided to go the carPC route for the added benefits, and just to be different (I live in the sticks and this will be a GREAT talking point at the pub
).
System
- I've had all the components assembled and working for a little while, but finally got some time to start installing it this weekend. Should be 100% finished tomorrow, but right now it's in and working 8-)
I'm running a Dell Optiplex SX270 Windows XP PC with Pentium4 2.8gHz, 40gig HDD, 1GB RAM &CD-Rom.
Plus a Lilliput 7" touchscreen, Carnetix CNX-P2140 power regulator, GPS receiver, Centrafuse and OziExplorer software (with Australia 250K & HEMA 4WD maps). All up cost just over $600au (the most expensive bit being the screen).
Later I plan on adding USB Bluetooth, USB Next-G wireless broadband and OBDII reader with Tactrix cable
The PC
The power regulator.
Bit of a mess! Most of this will be hidden under the passenger seat.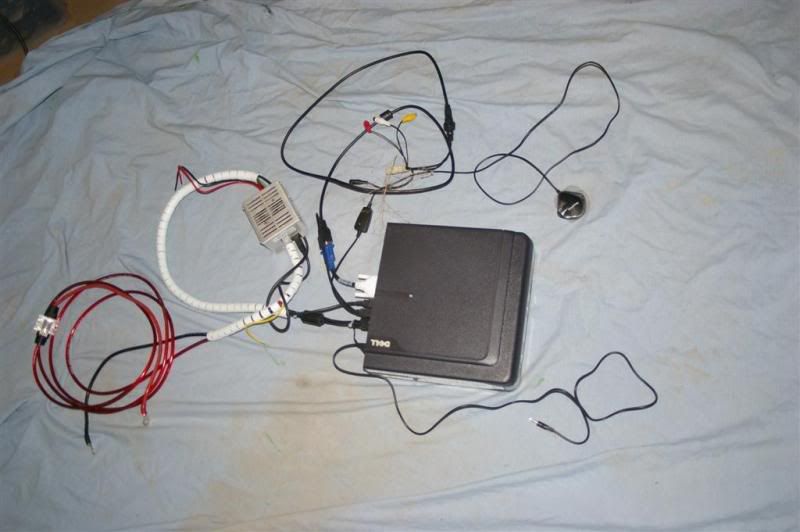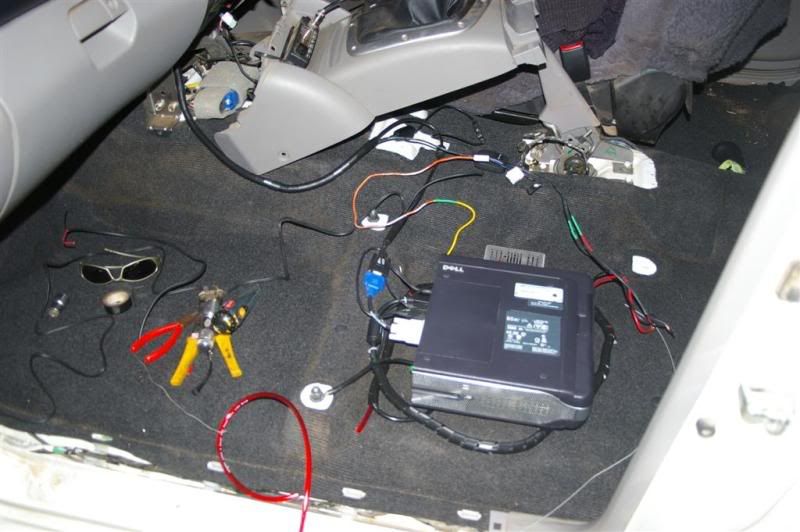 Lilliput touchscreen (man there's some dust in my Triton
)
Voila - it lives!!
Centrafuse frontend
OZIexplorer (what I REALLY wanted this setup for) Wow, it's even telling me where I am parked right now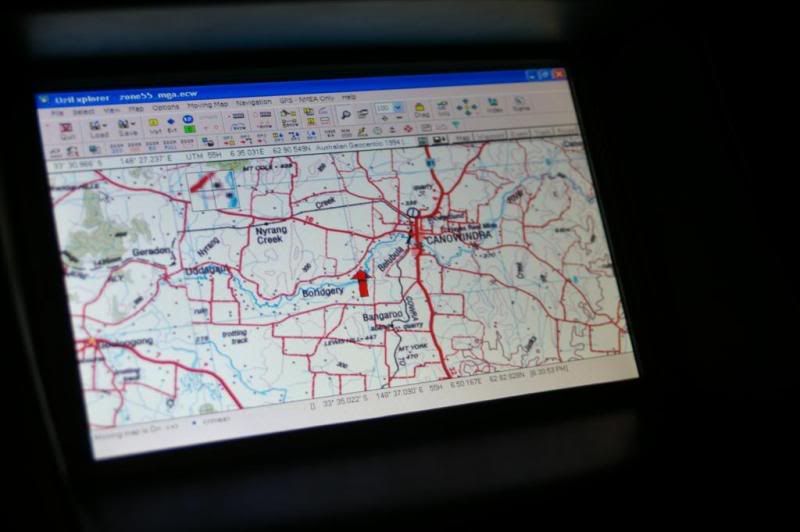 I will post up pics of everything tidied up tomorrow, but for now it's time for a celebration!!!