Well I've been working on my install for quite a while now and am about 2-3 weeks from being finished so figured I'd post a quick summary of what's been done so far and what's still to be done.
Everything based around my CarPC (no surprises there!):
Intel D945GCLF2 1.6Ghz Atom Mainboard
1GB Ram
160G WD Scorpio HDD
VoomPC case installed under drivers seat
M2 ATX 160W PSU
Creative Audigy 2 NX USB Sound
OBD II interface (Not programmed into the software yet, but hardware installed)
Figured I should just list everything else, vast moajority of this is complete some bits still to install:
2 x USB hubs under passenger seat (11 ports used!)
VGA Splitter/Amp to feed the 3 displays in the car (also under seat)
All centre console buttons/dials integrated into PC/front-end. Replaced with 7" transflective t/s and slot load DVD/RW drive - Nice and clean!
Lower centre console has phone dock/charger, MP3 player dock/charger and space navigator controller
lower centre console arm rest storage has CarPC system hard drive - Mounted in hot-swap enclosure for easy removal (disk is regularly cloned at home with the spare being kept in the car for quick 'disaster recovery'!), USB card reader and loose USB lead for plugging in extra/occasional devices. Also acts as storage for Logitech DiNovo Mini Keyboard
Glove box is pretty much standard, apart from a 230v mains outlet fed by a 150W inverter mounted behind the dash
2x12" red cold cathodes in each footwell
Red LED illumination under driver and passenger seats
2 x 12" red cathodes in each door well
200+ red LED's in each door card controlled by microcontroller which is controlled by car PC (sound reactive etc)
Rear seats long gone, replaced with 2 x 12" in-phase XT12 subs - independantly amped in Independant sealed enclosures
2 x 17" TFT screens in boot floor
2 x Component speakers front
2 x 6x9 Speakers mid
2 x 6x9 Speakers rear
Approx 3200 LED's in various rear panels controlled by microcontroller as with door LED's
10Lb Ny-Trex bottle with solenoid valve and electronic pressure sensor (fed into CarPC)
System is completly independant from car ignition. Everything is controlled from two switches in the lower centre console (roughly ankle height). First switch gives power to PC, USB + screen & DVD. Second switch energises a 200A contactor for all the other equipment in the car.
All of this additional equipment is controlled via 20 x relays which are in turn controlled by the CarPC/front-end. So basically nothing gets power unless the PC says so!
PC also reads battery voltage and current being used by my install which allows me to keep an eye on it as well as allowing the PC to alert me/take action if the battery/alt could be suffering.
Front end is completely custom, mostly VB6 with a bit of C++. Anyone with a really good memory might remember me posting a thread about it a year or so ago after 'version 1' was complete (
My Own Front End From The Ground Up
). Well now version 2 is pretty much done, main changes are:
Re-Written for 800x480
Graphics changed to higher contrast White/Black/Red
Generally more efficient/reliable - the original had a few 'minor' bugs!
Think thats about it, just a rouh summary tbh. I've posted a few pictures below, took them on the phone so quality not all that good. Should be obvious where the screens are going in the boot floor, nitrous goes in the 'trench' behind that. Again, sub locations should be obvious!
Rear 6x9's will be installed in the next to last panel on each side with the majority of the LED's being installed in the larger panels forward on from those.
Panels are all 5mm black acrylic/perspex. 6x9 and monitor panels are backed with MDF and mounted on pretty substantial steel mounts. The little trough for the nitrous sits on a box steel sub-frame with the bottle mounts bolted all the way through and the sub enclosure is just faced in acrylic, underneath its 18mm chipboard.
Still 4 panels left to fabricate (at the very back of the boot, just visible in the photos). Then they all need to be fine tuned and have their endges sanded and finish polished. The surfaces are still covered in their plastic 'peel-away' protective coverings and will be until everything else is done (its pretty much a mirror finish under there, if they make black mirrors, lol).
And just finally to try and describe my design (i find it hard to describe to myself sometimes, lol). The idea was to simplify the front hence no buttons just the screen and keep everything black. The back is kinda 'stealth' (dont laugh, lol). Black panels, lots of complicated angles, uniform gaps in between all panels (trust me, the gaps are intetional!) and visible mounting bolts which are actually black oxide hex bolts, all still to be countersunk level into the panels. I'm not a fan of multi-coloured lights in cars so all the illumination is red, I've always liked black and red.
Phew, here's the pics, I'll take some better ones when im done (2-3 weeks realistically):
Excuse the two switches poking out of the centre console! only there for testing till the proper switch panel is re-installed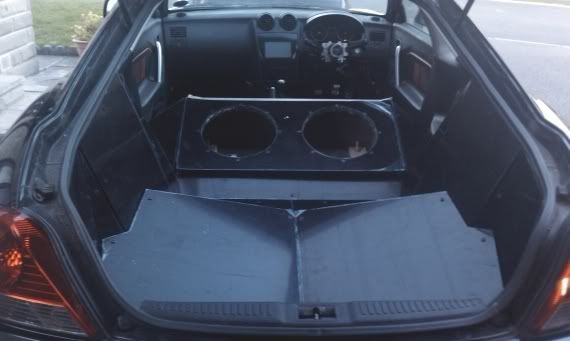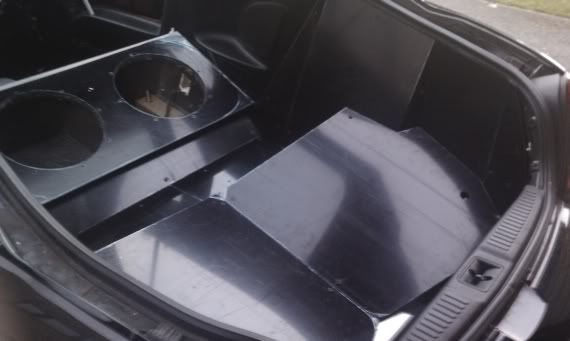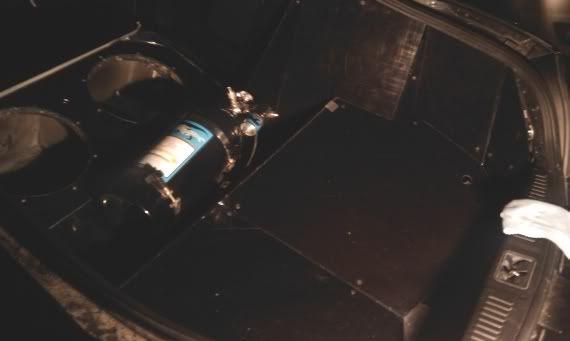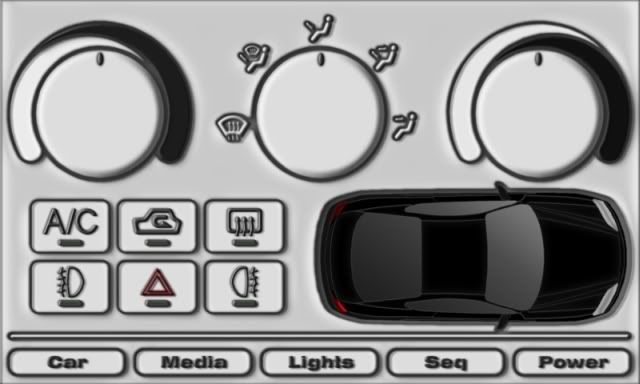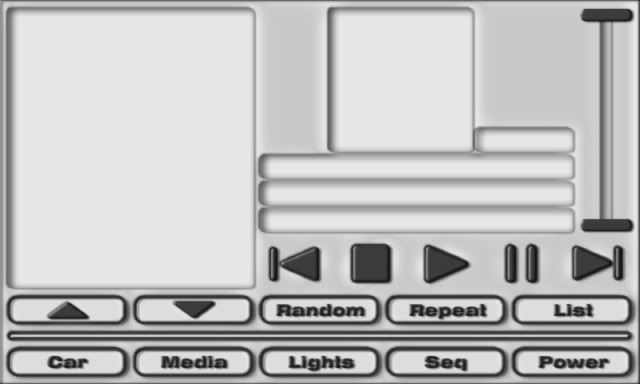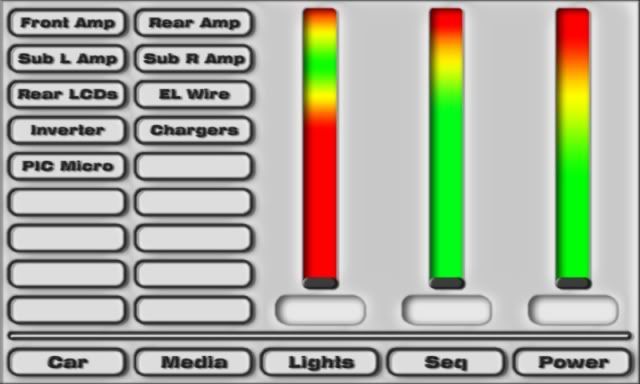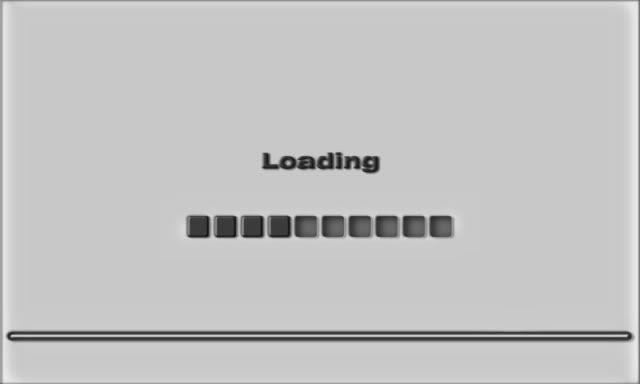 Jonny